By Jerry Mancini.
Bayern Munich regained their four-point lead over Borussia Dortmund following an impressive 5-2 win aginst Eintracht Frankfurt, giving them some leeway at the top of the table ahead of Tuesday's Klassiker.
The defending champions are showing good form since the Bundesliga resumed, cruising to an easy win against Union Berlin prior to this thriller against Frankfurt.
Canadian star Alphonso Davies shone in both games, while Thomas Müller also reminded us of his importance to Bayern.
Thomas Müller has rediscovered Thomas Müller under Hansi Flick

— Andy Wales 🇪🇺 * (@AndyArmchair) May 23, 2020
For Frankfurt, a fifth straight loss now sees them heading in the wrong direction and the club are now just four points above the relegation zone.
Bayern Hit Their Stride At The Right Time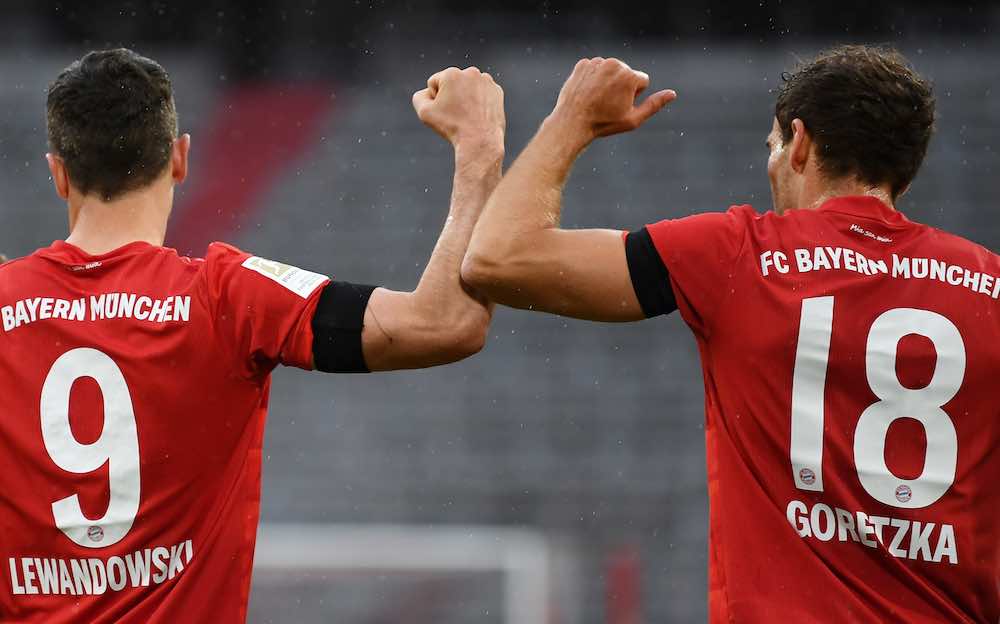 The league restarted last weekend with all 18 clubs taking the field after a lengthy layoff. While it was known that it was going to take clubs time to find their rhythm, form, and chemistry, this has not been the case with Bayern.
The Bavarians are now unbeaten in 16 consecutive matches in the Bundesliga following this 5-2 win.
After a lopsided affair earlier this year which saw Bayern lose 5-1, the league leaders were mentally and physically prepared for this re-match.
From the outset, a full effort was put in by Hansi Flick's men. Müller, Leon Goretzka, Robert Lewandowski and Davies each found the back of the net in addition to an own goal from Frankfurt defender, Martin Hinteregger.
Two corner-kick goals from Hinteregger in the second half trimmed Bayern's three-goal lead to one, but were not enough as the home side scored twice more.
Bayern's relentless attack, led by Kingsley Coman and Davies, was too much for Frankfurt to handle. Each player's ability to cross the ball into the free space in the box and use their speed to gain an advantage over their opponent was impressive, while Lewandowski and Müller each scored beautiful goals.
With Bayern and Dortmund each showing great form, winning both their matches since the return of the Bundesliga, a highly anticipated encounter on Tuesday evening could go a long way to deciding the league winner.
---
Alphonso Davies Stars Again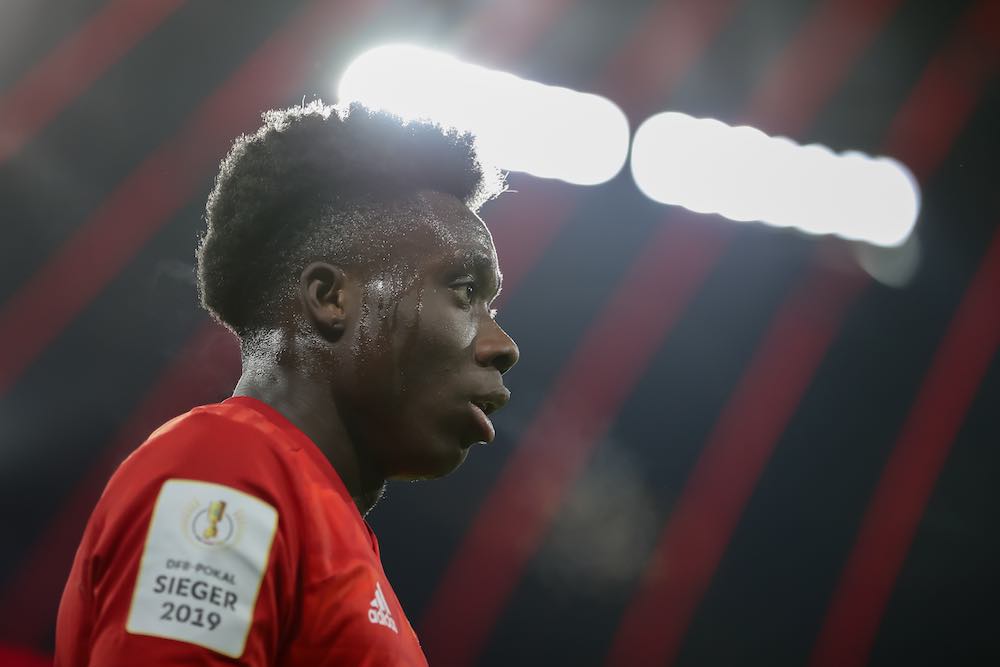 Many of the positives for Bayern in this convincing win were instigated by left wing-back, Davies, who continues to prove himself as one of the best around in his position.
This was another stellar performance from the Canadian who finished the match with a goal and an assist.
For Bayern's second, he showed how potent he could be if given space in which to run. He outpaced Almamy Touré to a loose ball, before crossing into open space for Müller. The forward did a great job with his first touch to help him find the back of the net.
Aside from Davies' ability to outrun his opponent (he's shown to be one of the quickest players in the league), he's also shown an element of consistency — rare for a player so young.
While Frankfurt scored from two set-pieces, their inability to produce on the counter-attack was partially due to Bayern's strong defence, with Davies leading the way down the left side.
Throughout the match, the left-back showed his ability to recover, using his pace to return to the back line and help out the defence by cutting off a pass or prevent a cross. Davies finished the game with three tackles won, one interception, and one clearance.
For Bayern's fourth goal, Davies took advantage of Touré's loss of possession in Frankfurt's own half, pouncing on the loose ball before finding the back of the net with a powerful left-foot shot to give his team a two-goal lead.
Another great performance for Davies to add to his highlight reel.
A Relegation Scrap For Frankfurt?
Last year, Eintracht Frankfurt had a solid season, finishing seventh place and securing a spot in Europa League qualifying.
The 2019/20 season has been the complete opposite for the Eagles who now find themselves going in the opposite direction.
This 5-2 loss against Bayern was Frankfurt's fifth consecutive defeat and they continue to show poor form.
They are currently 13th in the table, four points above Fortuna Düsseldorf who currently occupy the relegation playoff place.
In their first match back against Borussia Mönchengladbach, they found themselves down two goals in less then ten minutes.
There were glimpses of good play against Bayern, but they will need to improve their defence and capitalize on more of their opportunities in the final third if they are to turn their season around.