By Chris Smith.
After a long hiatus, the Bundesliga finally returns this weekend to give fans a highly anticipated taste of top-level live football.
Despite being one of Europe's top five leagues, the Bundesliga operates quite differently to its fellow UEFA big hitters, often trusting in youth development and expanding their scouting network beyond the usual confines seen in the likes of La Liga and the Premier League.
North America is one of those breeding grounds Bundesliga clubs look to in search of talent, with a whole host of players from the region making the leap to Germany.
Who are the most exciting players from Concacaf nations in the Bundesliga right now? Here are five to look out for this weekend.
Alphonso Davies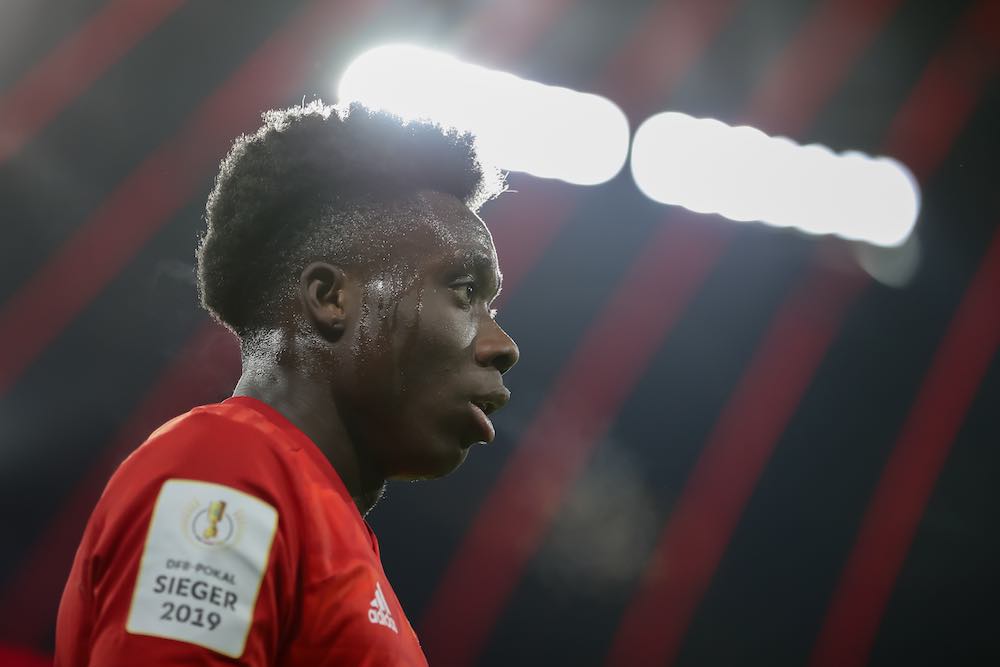 Nation: Canada
Age: 19
Club: Bayern Munich
Signed in July 2018 for an initial £9.84m fee which could rise to £16.66m — a Major League Soccer record fee at the time — Davies has been a revelation since arriving from Vancouver Whitecaps.
During his MLS days, Davies was a lightning-fast winger, often found roaming across the front three, isolating defenders in one-on-ones and driving in behind the opposition back line.
Obviously, competition in the forward department at Bayern is high, so Davies has had to call upon his international experience with Canada to slot in at left-back.
Alphonso Davies has been a force of nature for Bayern Munich this season.

A wonderful advert for #MLS exports 🔥@Squawka @SquawkaNews pic.twitter.com/IYPRTHvN7D

— Chris Smith (@CJSmith91) April 4, 2020
But Bayern are an incredibly dominant side meaning they spend extended periods of time in possession. This has effectively made Davies an extra attacker, with the recovery speed to track back and keep the Bavarians safe from counter-attacks.
In just four appearances, the 19-year-old has already completed the second-highest number of dribbles (25) of any Bayern player in the Champions League this season, and tops that particular metric among his teammates in the Bundesliga with 68.
This all-action, direct approach has helped Davies to make 2.88 shot-creating actions per 90 minutes in the Bundesliga and the Canada international came in for particular praise for his 'outrageous' performance up against Chelsea's Reece James in their Champions League last 16 first-leg tie at Stamford Bridge back in February.
Defensively, Davies has relied on his speed to keep a lock on wingers, being dribbled past just 0.90 times per 90 minutes in the Bundesliga this term, while he's already showing positional awareness and discipline beyond his years, with only Thiago (288) and Joshua Kimmich (262) making more recoveries than his 260 among Bayern players.
Bayern are evolving quickly under Hansi Flick and despite not yet leaving his teenage years behind, Davies has been at the forefront of the transformation.
Tyler Adams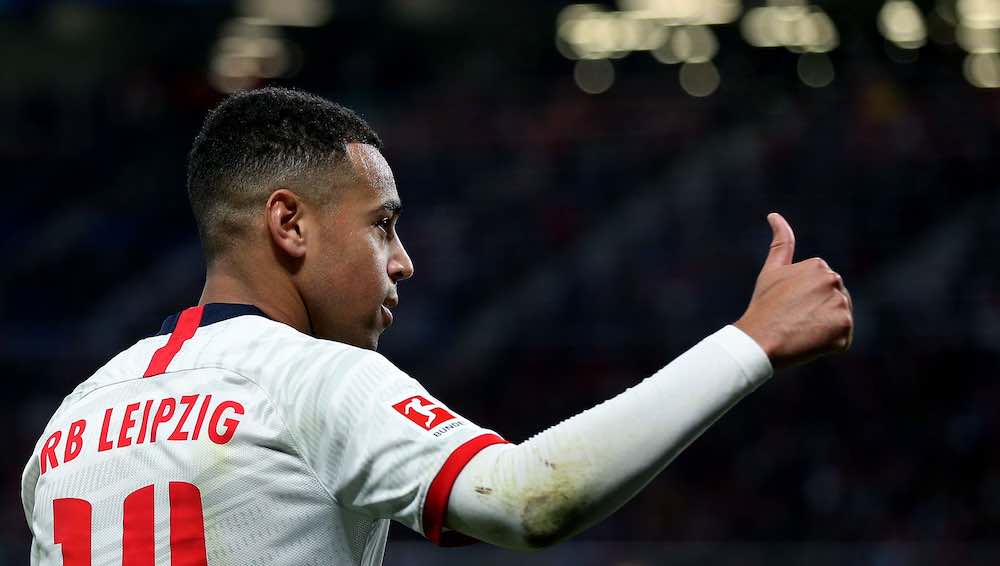 Nation: USA
Age: 21
Club: RB Leipzig
After a few successful years under Chris Armas and Jesse Marsch at New York Red Bulls, young midfielder Adams made the leap to Europe, joining sister club RB Leipzig.
Just like Davies, Adams made his presence felt immediately, ending the 2018/19 Bundesliga season with the second-highest number of tackles per 90 minutes (5.5) and the fourth-highest number of interceptions per 90 (2) among Leipzig players.
As can be seen below in his 2018/19 actions map, courtesy of Smarterscout, when playing as the deepest midfielder, Adams brilliantly combines both short and long-range passing, along with the dribbling skills to get him out of trouble in his own half and progress the ball into the attacking third.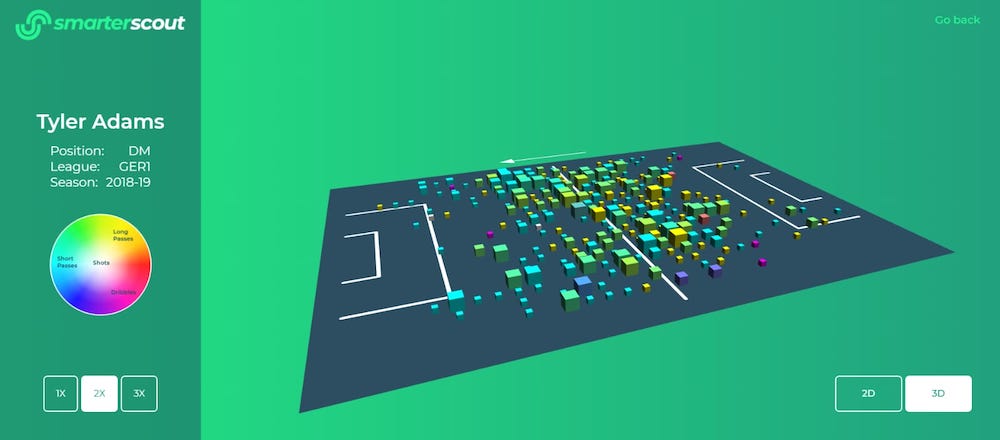 "Whenever Tyler's been on the pitch, we've won," former Leipzig head coach Ralf Rangnick — who now serves as Red Bull GmbH's head of sport and development — said last year.
"We also beat Hoffenheim in the second half when he was on the pitch [the match ended 1-1, but Leipzig were losing 1-0 when Adams was brought on at half-time]. We're averaging three points per game with Adams.
"Obviously, that's not just down to him, but the manner in which we play when he's on the pitch. We knew what an extraordinary character he is for his young age. The team welcomed him immediately without any reservations."
At 21, Adams already has 10 senior caps for the United States under his belt and is something of a favourite of manager Gregg Berhalter, who often puts him at the centre of tactical experiments which have seen him fielded as a right-back out of possession, moving into midfield with possession.
In a league which prizes tactical awareness, this intelligence has already stood Adams in good stead.
Granted, this season has been something of a struggle thanks to injuries before the disruption of the season, but the American is all set to come back strong.
With his seemingly endless fitness reserves, expert passing and tactical acumen, Adams is a perfect fit for Leipzig and their new coach, Julian Nagelsmann and could play a key role in their title challenge during the final part of this season.
Weston McKennie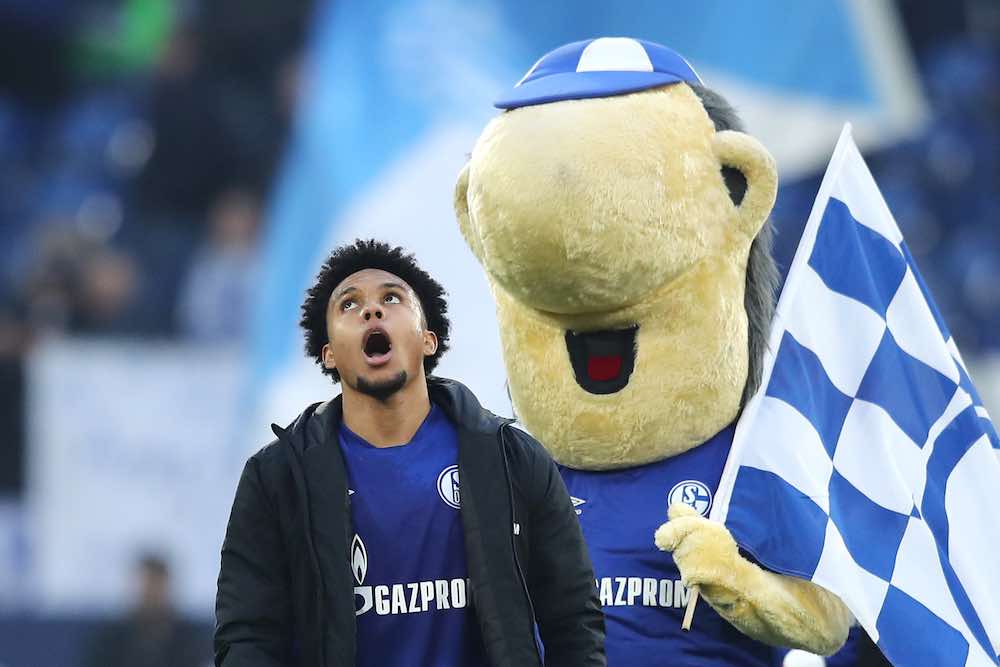 Nation: USA
Age: 21
Club: FC Schalke 04
Another American central midfielder making his way in the Bundesliga, McKennie has been around in Germany a lot longer than Adams.
A product of the highly prolific FC Dallas youth academy, McKennie rejected a Homegrown Contract offer from the MLS side to join Schalke in August 2016. It took him less than a year to force his way into the Bundesliga club's senior side.
20-year-old American Weston McKennie scores his first club goal…

…and it's a Champions League game-winner 🇺🇸 pic.twitter.com/GMgLQQnL52

— Bleacher Report (@BleacherReport) October 3, 2018
Standing at 6ft 1in tall and weighing in at over 13st, McKennie is an incredible physical specimen who uses his physique to bully opponents off the ball both on the ground and in the air. The 21-year-old ranks third at Schalke for fouls committed (22) and aerial duels won (52) in the Bundesliga this season.
But to dismiss McKennie as a mere hatchetman would be seriously underselling him. In the Bundesliga this season, the 19-time USA international has averaged just over nine passes per 90 minutes while under an opposition press. Last season, he provided four assists in the Bundesliga alone. McKennie is an extremely talented and confident ball-player.
Despite not yet making himself a threat in the opposition penalty area at club level, McKennie already has six goals at international level and has all the traits to become a top-class midfielder in years to come.
Leon Bailey
Nation: Jamaica
Age: 22
Club: Bayer Leverkusen
Those of a Football Manager persuasion will most likely be very familiar with Bailey already, having fired many virtual team to glory and, curiously, becoming an England international thanks to an in-game mix-up.
In real life, Bailey turns out for Jamaica but is certainly still the match-winning forward Football Manager portrays him as.
This season alone, Bailey has notched seven goals across all competitions for Bayer Leverkusen — his record of five Bundesliga goals in just 692 minutes is particularly impressive.
Unusually in the modern era, Bailey lines up on his strong, left side — although the player himself insists he still feels more comfortable on the right where he can use his pace and dribbling skills to hit the byline or drive into the area.
Also, as can be seen in his 2018/19 actions map below, the 22-year-old likes to creep in at the far post to finish chances himself, while his intricate combination play with teammates can cause havoc for the opposition.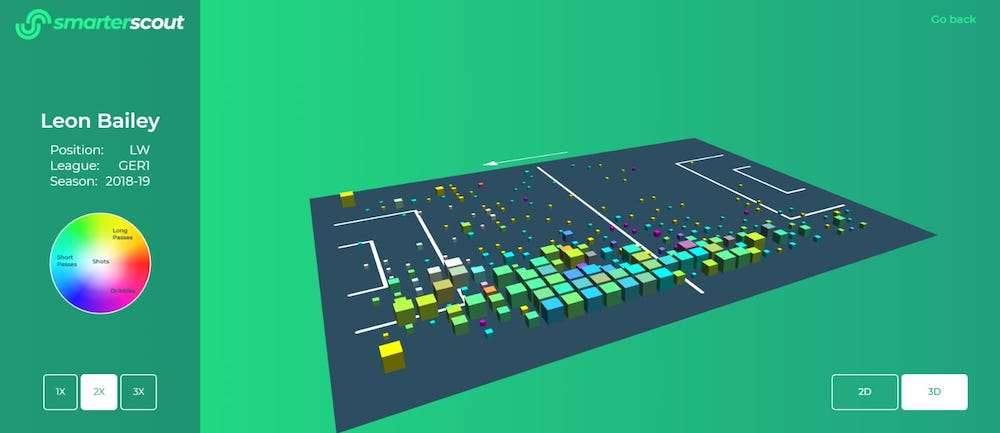 Bailey has provided just one Bundesliga assist this season, and he's only applied 5.71 pressures per 90 minutes in the attacking third, leaving him well behind teammates Kevin Volland (9.25), Lucas Alario (7.55) and Karim Bellarabi (6.45).
There is work to be done on the defensive side of his game as well as chance creation and productivity. However, the Jamaica international is a consistent goal threat and has flourished under Peter Bosz. He's certainly one to keep an eye on as the Bundesliga returns.
Giovanni Reyna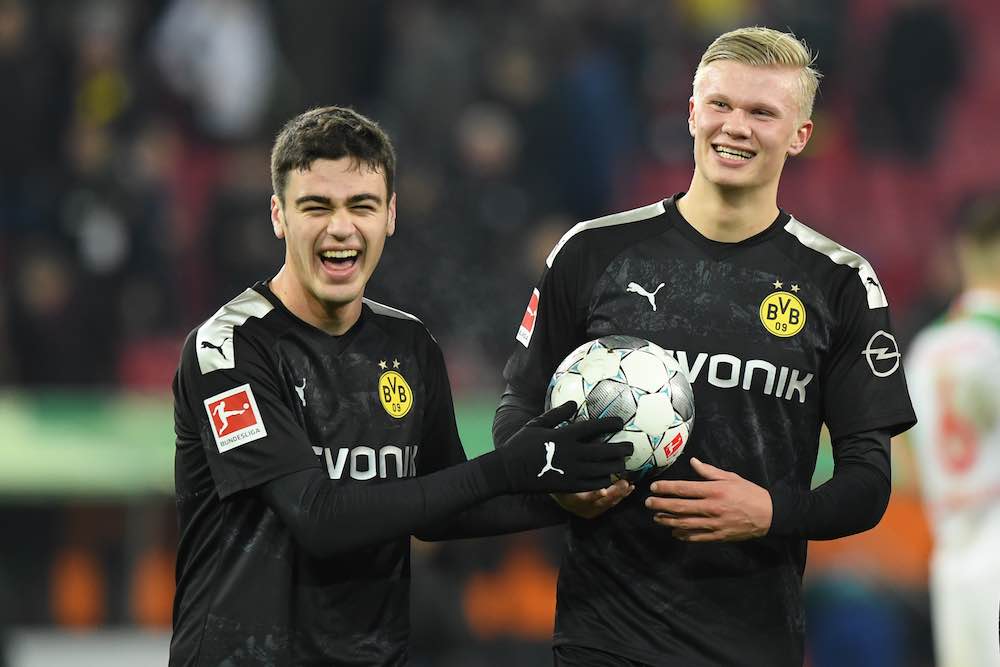 Nation: USA
Age: 17
Club: Borussia Dortmund
While the world was busy watching Christian Pulisic adapt to life at Chelsea, Jadon Sancho take the Bundesliga by storm, and Erling Haaland tear up Germany, Austria, the Champions League and pretty much every defence he came across, there was another talent readying himself at Borussia Dortmund: Giovanni Reyna.
Son of former Rangers and Manchester City midfielder Claudio, Gio has already shown all the hallmarks of a future world-class talent despite featuring in just eight minutes of Bundesliga football this season.
Able to play anywhere behind the centre-forward, it's in the cups where Reyna has made his mark so far, scoring a wonderful goal during Dortmund's 3-2 DFB-Pokal defeat to Werder Bremen and providing an assist for Haaland in the Champions League against PSG in February.
Big moments in big games from a player barely old enough to drive, let alone hit the world stage in this manner.
We 👏 this, @Gioreyna10! 🇺🇸⚽️ pic.twitter.com/RpnPjOW5x9

— U.S. Soccer MNT (@USMNT) May 12, 2020
Reyna is a product of the New York City FC youth system but it didn't take long for his performances at that level to alert European scouts — Dortmund chief scout Markus Pilawa was the first to pounce last year.
"He has the ability to play as a 9.5 or a 10, on the wings, and in the half-spaces," he said. "He can dribble, he can carry the ball, he can play with many contacts and he can be direct.
"We knew that [Dortmund coach] Lucien Favre would love a player like him, and we had a very good idea of how quickly he'd be able to feature for the seniors, even if you allowed for vagaries such as his physical development and the adaptation process.
"It wasn't just his technical skill and physique that convinced us. We understood that he was very developed in terms of his personality; stable, eager to learn, hard-working. Both parents were athletes as well… There are no guarantees in football but we thought it was highly probable that he would make it as a top professional with us."
Reyna is young and raw but has already shown his ability to affect big games. He's equally comfortable running the ball down the wings as he is picking it up in the half-spaces and combining with his teammates.
It's that tactical flexibility, combined with sheer natural talent, which makes him such an exciting prospect to look out for in the Bundesliga.
---
*post sponsored by www.bong118.net.