By Jerry Mancini.
The return of the Bundesliga has had many fans excited to finally watch football again. The wait lasted two months before players stepped foot onto the field to restart the season.
While the league has done a good job of implementing processes and protocols around Covid-19, there has been another rising concern around player health and fitness.
In recent weeks, player injuries have started to mount up and are creating a concern for clubs. While injuries are a part of the game, the league may have rushed back too early and this could be the reason why players are still nowhere near the fitness level they are accustomed to.
This was an area of concern most teams expected. They are all in the same boat and will need to deal with this matter until the end of the season.
In recent days, players such as Erling Haaland and Saut Serdar each have picked up injuries at Borussia Dortmund and FC Schalke 04 respectively.
RB Leipzig also found themselves in this predicament with Timo Werner's strike partner, Yussuf Poulsen, suffering an injury in Sunday's 5-1 win over Mainz 05.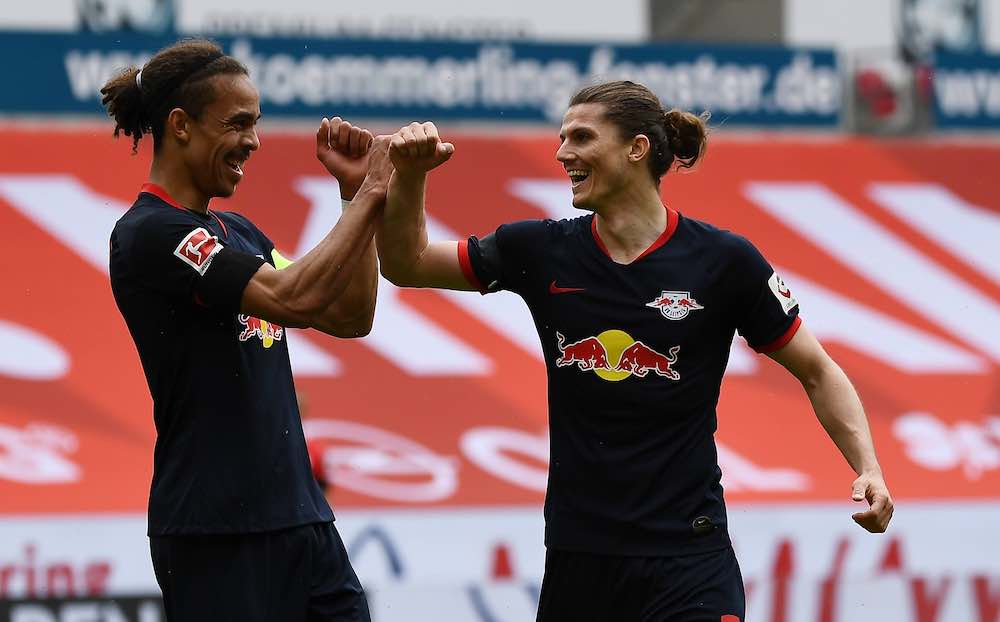 "Our forward Yussuf Poulsen sustained a ligament injury in his right ankle during the game against Mainz 05," the club said.
"He will be sidelined until further notice. That was the result of a scan on Monday."
While it's still unclear of how long the striker will be out for, Leipzig will need to adjust without one of their best players. Poulsen was starting to show great form and has two goals and two assists in the past two matches.
He has also developed a good partnership with Werner, and the two have regularly made things difficult for opposition defenders. In recent games, the forwards showed great chemistry and read the game very well.
They were able to create space, find the open lanes, and make clever passes to each other; which has led to goals for their side. With the forward expected to miss time for the foreseeable future, this will be a big blow for Julian Nagelsmann and his team.
Leipzig returned to action on Wednesday evening against Hertha Berlin, with Werner playing up front alongside Patrik Schick who came in for Poulsen.
Hertha and Leipzig each scored from free-kicks in the first half-hour, then, with just over half an hour remaining, Marcel Halstenberg picked up his second yellow card and Leipzig were forced to play on with ten men.
Nagelsmann's side didn't look fazed, and minutes later, Schick scored a fortunate goal when Hertha goalkeeper Rune Jarstein accidentally pushed the ball behind him and into his own net, giving the home side the lead.
With under ten minutes remaining, Leipzig looked destined to claim all three points and move into second, but Ademola Lookman's mistimed challenge on Matheus Cunha presented Hertha with a chance to equalise from the penalty spot. It was an unfortunate moment for Lookman who was having a good game after coming off the bench in the second half. Krzysztof Piatek made no mistake from the spot, and the game ended 2-2.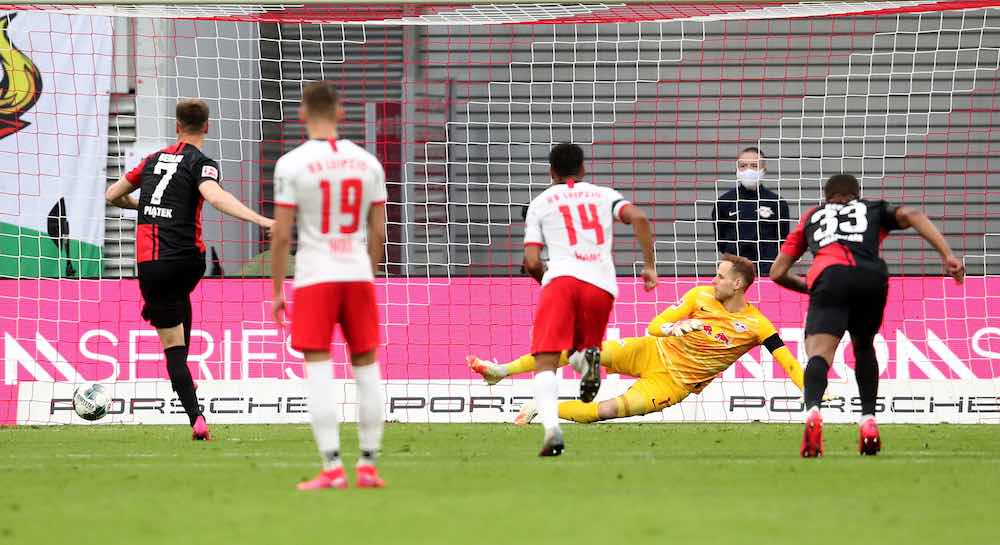 While there were plenty of goals in this match, Werner was fairly ineffective. He missed his teammate, had few chances, and struggled to generate scoring opportunities. The play of Schick and Werner seems to be nowhere near as effective as the linkup play Poulsen and Werner have shown in recent matches.
Schick struggled to keep up with the club's top scorer, and Poulsen's strong work ethic and ability to win battles was missed. Additionally, they missed Poulsen's presence up top which creates extra space for the other forwards.
Hertha only had 43% of the possession but outshot their opponents 12-11. Their defence pressured the Leipzig forwards, limiting their chances while launching counter-attacks of their own.
Leipzig let important points slip away and missed the chance to move into second after Dortmund lost against Bayern Munich a day earlier.
Nagelsmann and Werner will need to adapt without Poulsen and they will have to do so quickly if they are to remain in the qualification places for next season's Champions League.