James Rowe spoke to Silkeborg IF's Dutch left-back Milan Massop for WFi. They discussed his time at De Graafschap, a spell in Belgium, and facing future star Martin Ødegaard.
---
How are you enjoying your time at Silkeborg IF so far and what do you believe are the main strengths of this team?
"Upon arriving at Silkeborg IF I got injured after only one week and I am still receiving treatment. I suffered damage in my knee and the damage has been treated, but when building myself up again I suffered a relapse so now we have to be very careful and take my time on the road to recovery.
"I am coming towards the end of my treatment and it now a case of being strong enough to take part in first-team training and go on to play competitive matches. The club and I are convinced that I will make a full recovery.
"I came here to Denmark to play football and I am yet to play a competitive match, and that gives you a mixed feeling. Silkeborg as a city, and the club and the people have been great so far. You can live really well here but as a professional footballer I came to Denmark for one thing and that is to play football and I can't do that at the moment. My family and I are happy here in Denmark it is just frustrating in a sporting sense at the moment."
---
You came through the youth setup at De Graafschap and went on to make appearances for the first team. How do you look back on your time there and do you have any highlights or special memories?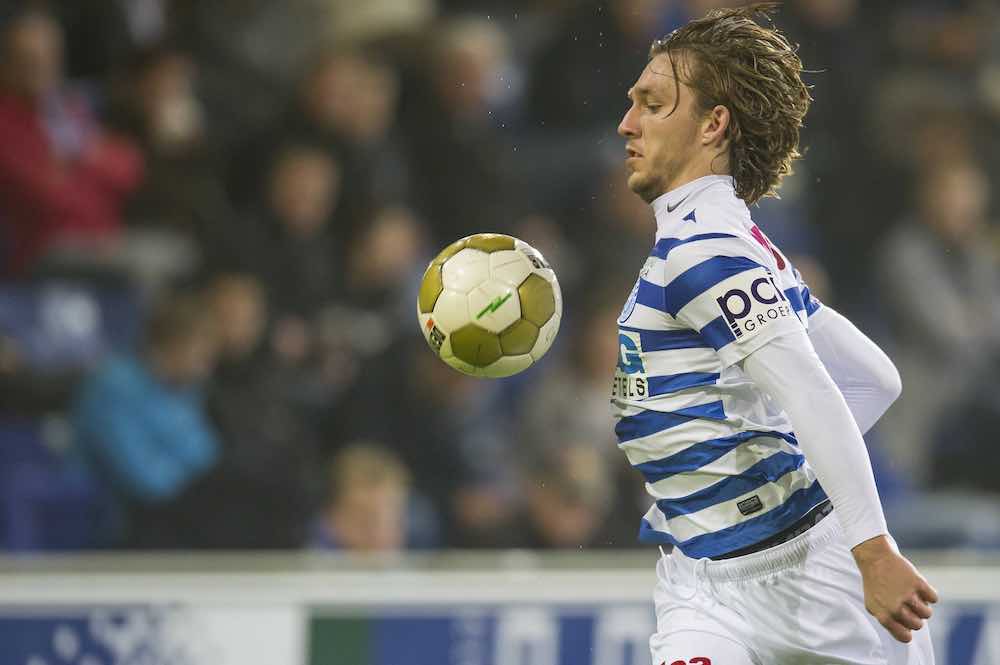 "I arrived at De Graafschap from Vitesse Arnhem, who at that time had just been taken over by Merab Zjordania in which the pathway to eventually go on to the first team was reduced.
"I played one season for the youth team of De Graafschap and then I was promoted to the first-team squad, and I must say that my first season in the team remains one of the highlights of my footballing career so far.
"I managed to play many matches and I look back with fond memories of my time at De Graafschap. It was a great feeling to grow as a player and become a professional footballer."
---
You then went over the border to play for Waasland-Beveren in Belgium. How do you look back on your first experience of playing professional footballer abroad?
"At the time when I played for Waasland-Beveren, I lived in Antwerp which is a fantastic city, and in football sense, you notice that it's different than in the Netherlands. I came into a squad with all different nationalities and a different way of playing football.
"I was made captain of the club after the then captain moved to a different club before the end of the summer transfer window. I learned how to communicate with different nationalities and build up experience.
"I look back with fond memories of my time at Waasland-Beveren. It is just a pity that I encountered a manager who did not believe in my abilities as a player, and vice versa, and in such a case you have to make a decision as a player. I discussed things with club and decided that the best decision was for me to leave.
"I must say that at Waasland-Beveren there are a lot of good people involved with the club and I still wish them all the best for the future."
---
You have accrued experience in the Netherlands and Belgium. Could you say who are among the best players you have played alongside so far in your career?
"In terms of talent, the best player I have played alongside is Nana Ampomah, who is now playing for Fortuna Düsseldorf in Germany. We played together in Belgium. He is unbelievably talented and he has all the skills and qualities to reach the very top in football in my opinion.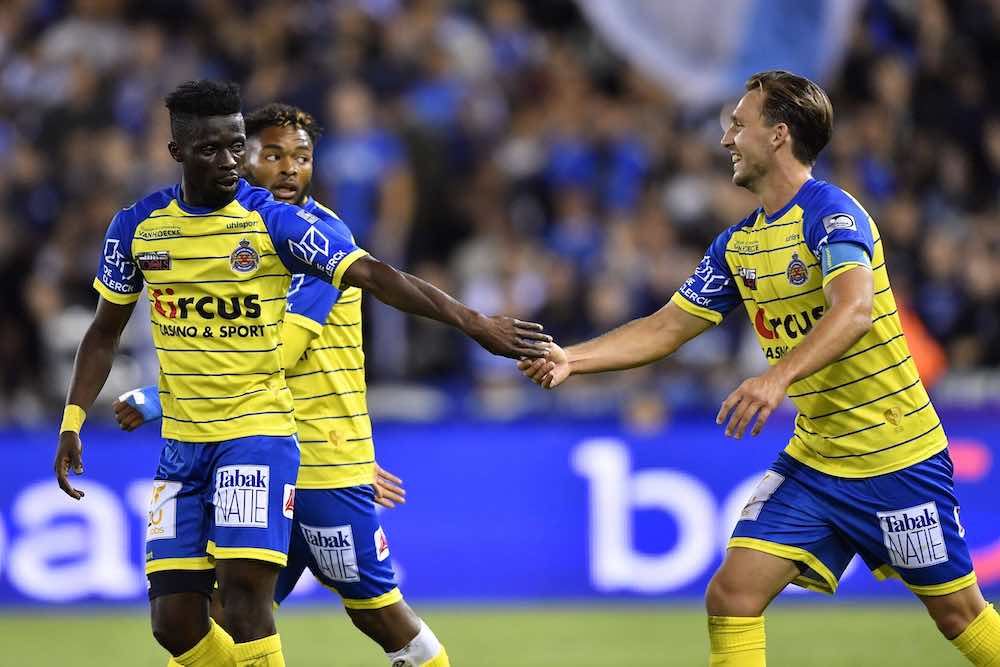 "At Excelsior Rotterdam I played with Jordy de Wijs, who is now playing for Hull City in England. He is a player who gives everything in order to play in the Premier League. He is unbelievably strong and technically very good. I believe that he can reach his desired level of playing in the Premier League in future. We played together at Excelsior Rotterdam and we had a lot of confidence in each other in defence, and it was great to play alongside him and he is a great guy, too.
"My time at Excelsior Rotterdam was really unique. Among the squad we were nicknamed the 'Camping Team' as a joke among the squad from time to time, because we had so much fun together in training and matches. We fought hard for one another all the time as a team, and that is why we managed to keep Excelsior Rotterdam in the Eredivisie for two seasons."
---
I can imagine in your position as a defender you have come up against many good opponents through the years. Are there any that standout for you?
"Yes, I remember coming up against Hakim Ziyech who is a fantastic player, but if I was to mention the most difficult opponent that I have faced directly I would have to say Martin Ødegaard.
"He would often hang around on the right-wing and I could not get one ball off of him, he was that good. I am convinced that he will go on to become an absolute top player in the future. I played against him towards the end of an Eredivisie season for Excelsior Rotterdam when he was on loan at SC Heerenveen. He was on top form. He has literally everything in an attacking sense."
---
Finally, Milan, could you say who are the coaches and managers who have played a key role in your development as a professional footballer?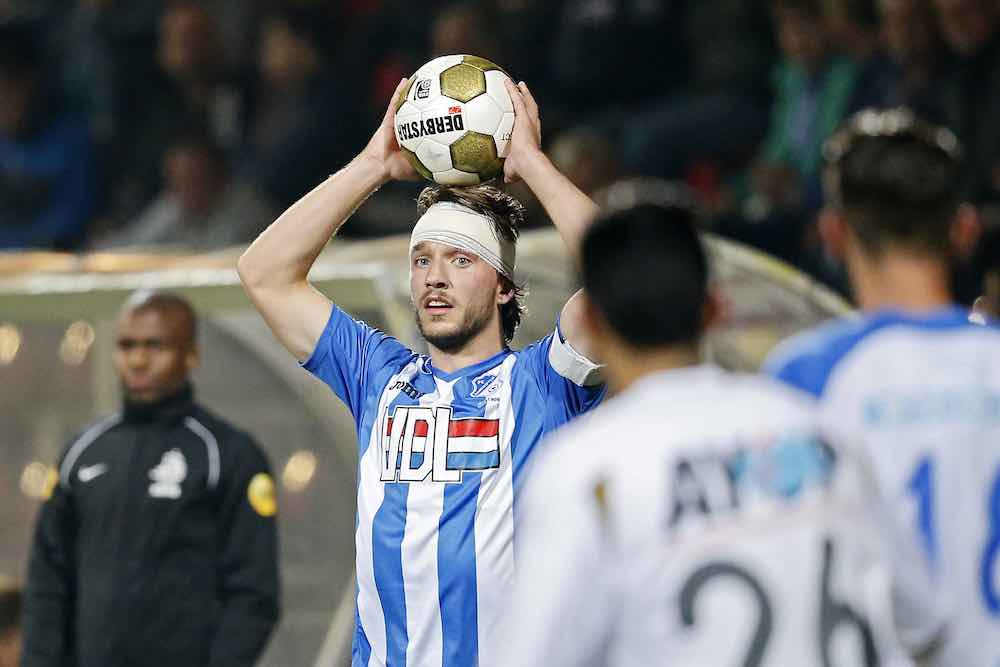 "I would say that there are are two managers in that respect.
"Mitchell van der Gaag, who I spent a total of three years playing under first at FC Eindhoven and then at Excelsior Rotterdam. He helped my progress from a youth player into a first-team player. He taught me what is expected of a defender and what you must do, including taking responsibility for your actions on the pitch. I am grateful to him because when I first played under him at FC Eindhoven I had just come back from a long term injury. It was not easy and he really helped to aid my development.
"The other manager is Yannick Ferrera, who was my manager at Waasland-Beveren in Belgium. He was such a perfectionist as a manager that it was difficult for him to make an impression with a team in Belgium. He also had a tremendous eye for detail and he taught me when I was made captain, to look at football in a different way and that I would see it as a whole. Before that, I was mostly concentrating on my own responsibilities on the pitch and he ensured that I started to see football as a captain and as an extension of what happens in the pitch and what is going to happen.
"Yannick Ferrera was also very strong in a tactical sense as well as being emotionally involved in his team. He is a real football man and he made a very positive impression on me."