By Chris Smith.
WFi speaks to Philadelphia Union about their Fight For Philly initiative, which aims to help those in the local community impacted by the coronavirus pandemic.
---
In the United States, there have been almost two million confirmed cases of coronavirus, with well over 100,000 confirmed deaths so far.
Both figures are comfortably the highest in the world right now, so, understandably, soccer has taken a back seat in recent months.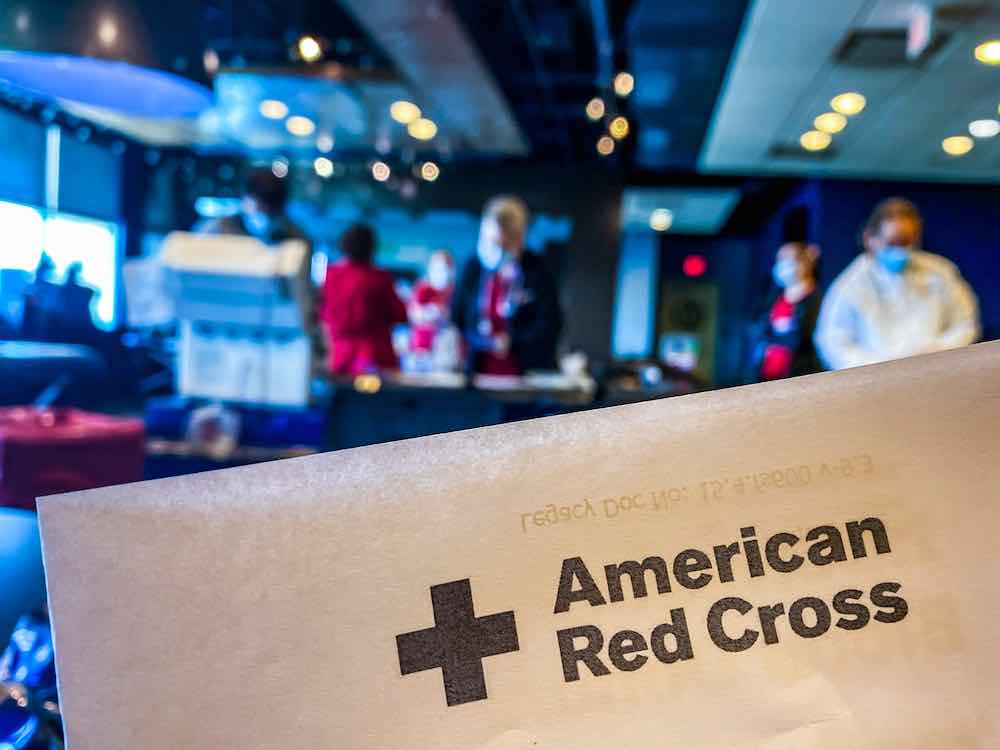 Only now are we starting to see plans being drawn up to resume the Major League Soccer season, although even the proposed tournament in Orlando had a hard time getting off the ground amid CBA negotiations and concerns regarding player safety.
Despite there being no action on the field, MLS clubs are still playing active roles in their communities, battling on the frontline to make sure fans, local businesses and those in need don't go under amid increasing economic and societal concerns.
Philadelphia Union have been working hard in recent years to innovate and increase the ways they interact with their fans, and have taken a leading role in supporting the city of Chester, Pennsylvania, during the Covid-19 pandemic with a number of initiatives.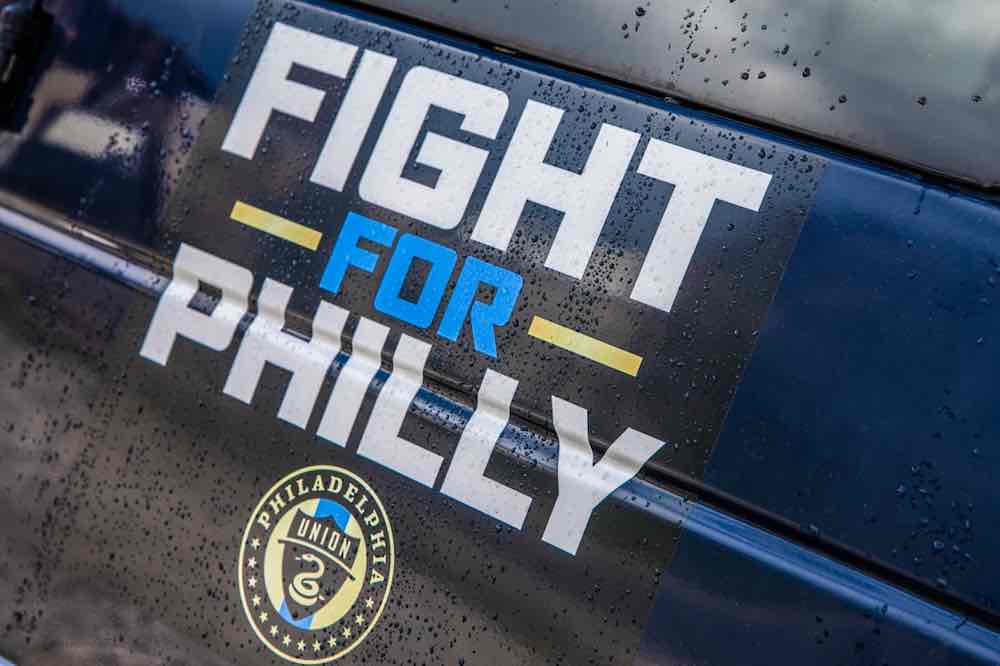 One such initiative is the "Fight For Philly" campaign, where the club is donating thousands of meals and PPE to frontline workers and vulnerable people in and around Chester.
"Through our partnership with Captain Morgan, we've been able to form an initial five-week initiative during which we are donating thousands of meals and PPE each week, including face masks, face shields, gloves and hand sanitizer to frontline workers and vulnerable populations in the greater Philadelphia area," executive director of Philadelphia Union Foundation and Community Relations, Paul Howard, tells WFi.
"Thus far, we have specifically donated 1000 lunches to Crozer Keystone Health System, a parent healthcare system that was able to distribute these meals to four local hospitals.
"4000 face shields to four local hospitals, 2500 KN95 masks that were donated during National Nurses Week, 1000 1 oz. hand sanitizers to the Chester Post Office, and 1000 meals and beverages donated to City Team — a local non-profit in Chester, who not only house those who struggle with addiction and without homes, but also serves free meals daily to those in need.
"We hope these donations provide some relief to the city that has given us so much, it is our way of saying thank you."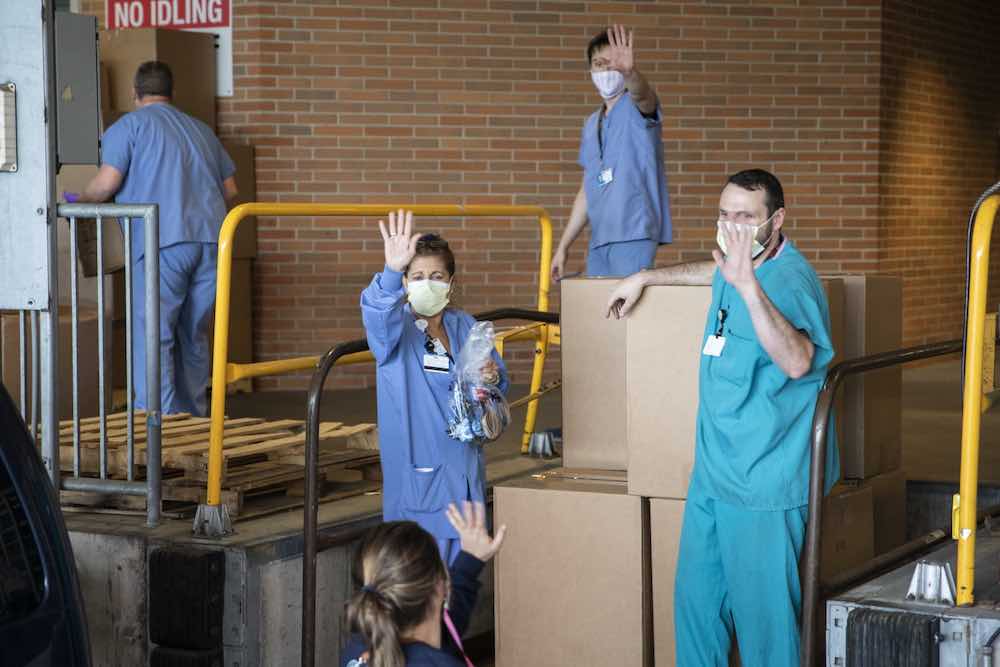 The Union's playing and coaching staff have been just as proactive as the club's Front Office in helping the local community, supporting fans with Zoom video calls and birthday wishes, as well as reaching out to season ticket holders in an attempt to avoid social distancing becoming social isolation.
"Our players and coaches feel equally passionate about our community and giving back," Howard adds. "They have proudly been posting their Fight For Philly t-shirts on their social channels and encouraging their followers to do the same.
"They talk about our efforts in media interviews and, more importantly, they are reaching out and staying in contact with our fans on a personal level.
"Through Zoom calls, social media, birthday wishes, and chats with season ticket members and our supporter group, our players make sure our fans know they are thinking about them, they miss them and they can't wait to be back on the field playing for them."
With phase one of Fight For Philly coming to a conclusion, the Union turned their attention to supporting small businesses in the local area.
WHAT CHESTER MAKES, MAKES CHESTER

We're kickin' off Fight For Small Business, dedicating our #FightForPhilly efforts to work with Chester small business to give back to Chester!

Day 1: 200 meals from Cheryls Southern Style ➡️ @CityTeam Chester

Deets👉https://t.co/bYeCHkDXhK pic.twitter.com/bkL29Q0WJd

— PhilaUnion (@PhilaUnion) May 26, 2020
The Union are injecting thousands of dollars into Chester-based restaurants and in partnership with CityTeam, they will use food from these eateries to feed hundreds of people per day.
As Howard says, Philadelphia Union wouldn't be who they are today without the local community around them and the two form part of what is very much a symbiotic relationship.
"In this second phase of Fight For Philly, we will inject thousands of dollars from the Union into Chester-based restaurants," Howard adds.
"In this initial phase, partnering with CityTeam of Chester, the Union will feed hundreds of people a day for three weeks using food and beverages procured from local Chester eateries.
"In addition, the Fight For Philly t-shirt fundraiser [found here] has sold more than 2,000 shirts, which will support the third phase of Fight For Philly.
"Chester is home to our organization and our stadium. We are who we are because of this community, and we hold them very close to our hearts. For all the city has done for our club, we are grateful we're able to give back during these trying times.
"What Chester makes, makes Chester."
---
More information on the Fight For Philly initiative can be found here.