By Louis Smith.
Tonight, Flamengo and Fluminense will battle it out to see who be crowned champions of Rio for 2020. A Flamengo win will hand the Rubro Negro a second straight Carioca title. If Fluminense run out victors, a further two games will be played to determine the winners due to Flamengo's higher seeding throughout the tournament.
The matchup this evening is set to be like no other.
The Flu-Fla (or Fla-Flu) derby is known for its passionate fans, but due to Covid-19, the game will be played without supporters, something that takes a little gloss off tonight's event, but that certainly hasn't affected the players' mentally going into the game.
"I think that every great player wants to appear in these decisive games, and with me, it is no different," said Flamengo attacker Bruno Henrique in the pre-match conference.
"When I play in a clássico, I always try to motivate myself even more. So I hope to have a great game and, regardless of whether I score or not, the important thing is the team collective. If God wants us to win this title."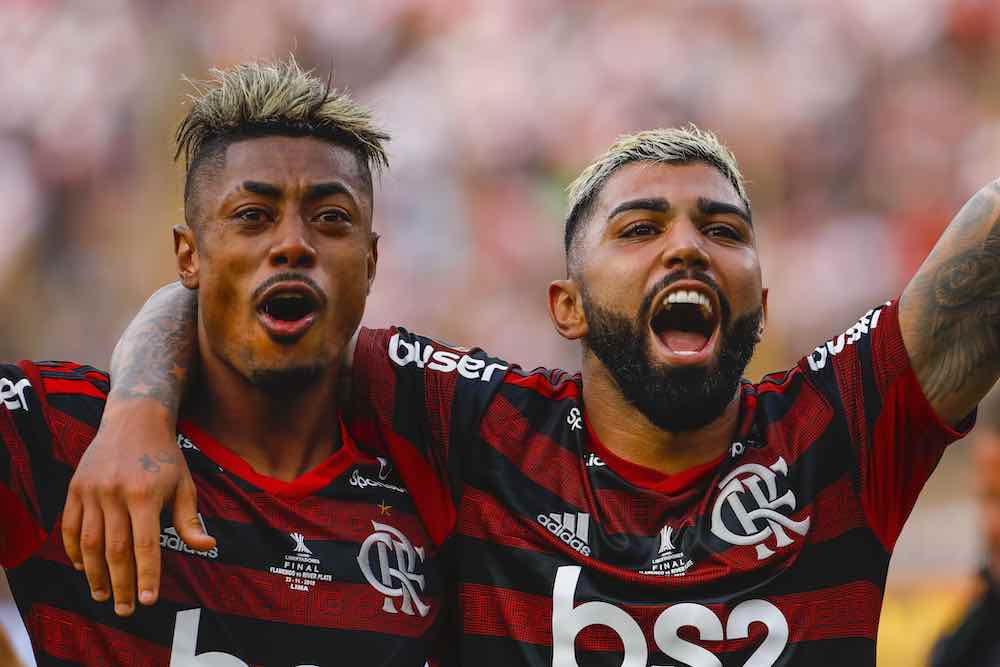 Henrique has been in great form since joining Flamengo in 2019, scoring 40 goals in 70 appearances including a brace during Sunday night's win against Volta Redonda courtesy of two assists from attacking partner Gabriel 'Gabigol' Barbosa, with whom he's formed an unstoppable partnership.
Henrique told the press about his partnership with Gabigol,
"We move around a lot there," he said. "So the possibilities for everyone to score goals are very big.
"In this post-pandemic restart, Gabriel is really being the waiter for our team. He has incredible vision on the pitch. It's like I said, the moves will always give someone an advantage to be able to score goals.
"I could be the guy over there that Gabriel managed to assist. I hope that this partnership will continue with him scoring goals too."
Flamengo are still unbeaten in 2020 and go into tonight's game as huge favourites
On the Fluzão side of the curtain, the situation is a completely different story. Since the return of football, Odair Hellmann's boys are yet to win and score a goal. They sneaked through to the final with a goalless draw against Botafogo — going through as the higher seed.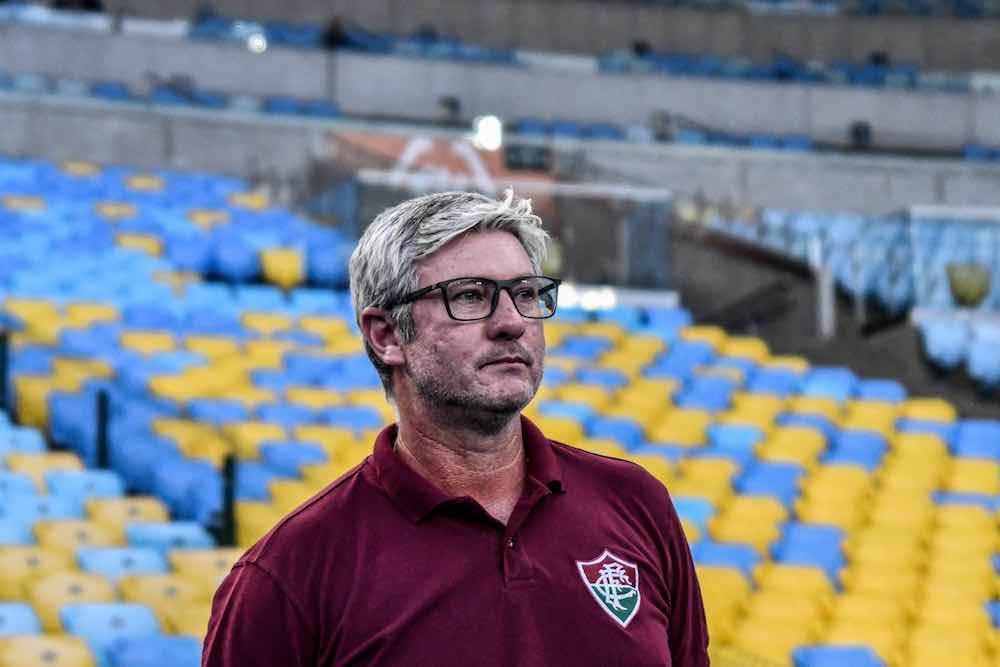 Speaking after the game against Botafogo, Hellmann said: "We moved on to a final, it is a decisive game. We will deliver everything we have, even with two days of rest for those who were three months out.
"The moments are different. The opponent arrives much more prepared in all aspects, physically too. But we will try to maintain our organization, a consistent structure and play our game, to achieve this title."
Fluminense midfielder Nenê knows how difficult the game will be on Wednesday, but he's confident that he and his team can cause an upset.
"We will have to make it count on the pitch, show mental strength, quality, unity," He told Flu TV.
"The pressure is great, they are favourites, and we demonstrate that on the pitch anything can happen, it's 0 to 0 yet game.
"We have to know how to get rid of that part and not think about what we are in difficulty, but what we are progressing, what to do about the game and win the Rio Cup, which is our goal."
Jair Bolsonaro, the controversial Brazilian president and the man who was key to instigating the restart of Brazilian football, yesterday tested positive for coronavirus.
In the latest round of Covid-19 testing in the Flamengo camp, one unnamed player tested positive for the virus and has been removed from the final squad.
Nenê gave his thoughts on playing football in Brazil during the peak of the current Coronavirus pandemic, having a sly dig at those responsible for the restart,
"We have a clear head, in our opinion, we have done the best for our lives," he said.
"Life first, then think about winning something. I continue with that statement, of the annoyance of being back before it would be right. It is simply my opinion."
The classic rivalry battle will be shown live on the Fluminese youtube channel, Flu TV, after ongoing disputes between the Rio state and TV broadcaster, Globo TV, who will not be broadcasting game. Flamengo's youtube channel, Fla TV, will be showing a live audio broadcast of the match.
This means that the game can be watched for free across the world, opening the rivalry to a potential new audience.
Live Stream