By Jerry Mancini.
It has been a tumultuous first season for Christian Pulisic at Chelsea. The London club signed the attacker from Borussia Dortmund last summer for a record fee for an American of around £58m, and had high hopes for him.
He was projected to secure the left-wing position and replace Pedro, who suffered a dip in form, but before the break in the season, Pulisic wasn't a regular in the lineup.
His minutes were limited. His transition to the Premier League wasn't smooth. Chelsea manager Frank Lampard knew it would take time for the new man, signed while Maurizio Sarri was at the helm, to adjust to a new team and league.
In his first six games in all competitions with the Blues, Pulisic struggled to find the back of the net. Although he had been criticized in the past, he left his mark in emphatic style against Burnley, scoring a hat-trick and showed what he's capable of. In addition, injuries and form affected his progress early in the season.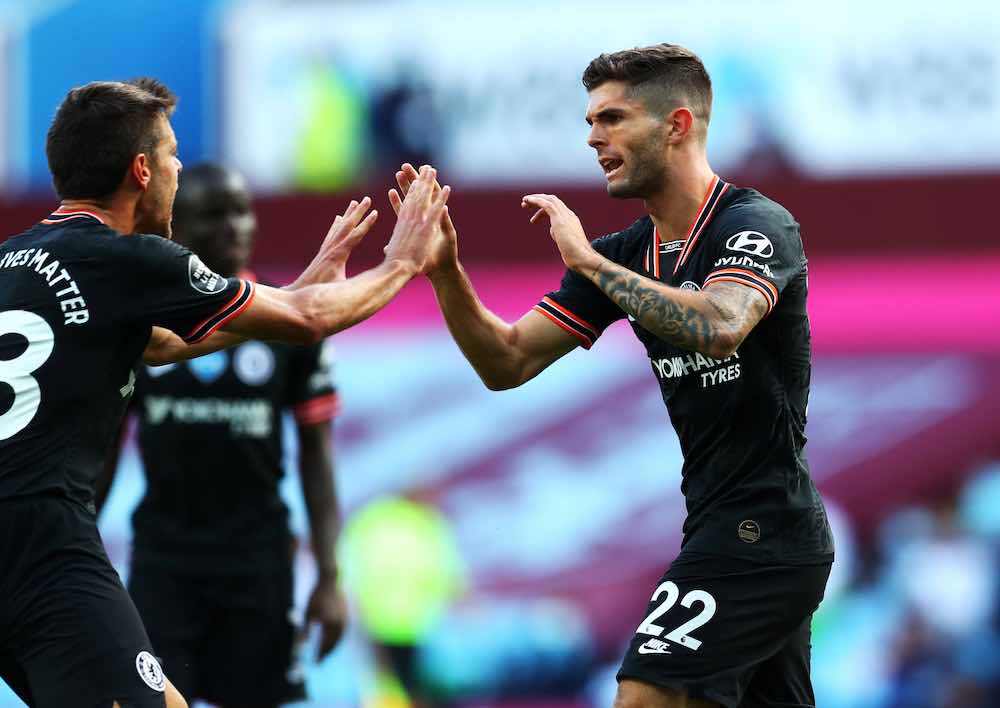 Back in January, Pulisic was expected to miss a significant amount of time with a serious adductor injury. He was able to fully recover before the restart of the campaign and, since then, has looked much better. He has scored twice in the past five games but it has been his general play which has many people in awe, including his manager.
In the most recent match, against Watford, Pulisic was a menace in the final third as his pace, speed, movement, and dribbling skill made it difficult for the opposition.
Chelsea's second goal was the result of a penalty won by Pulisic after his pace and agility drew Etienne Capoue into overcommitting and fouling the American.
Willian converted the penalty, but it was Pulisic's commitment and hard work that won it, and that has been evident in their past five games.
"He was playing very well, he got injured at the start of January and he'd been injured until the restart," Lampard said.
"But what he looks now is sharp and hungry and his quality is there for everyone to see at the moment. He's going past players, he's moving at pace, he always works very hard for the team in all senses to be fair.
"So, I'm very happy with him and considering his age, considering what could be coming from him, I'm very, very pleased and we've got ourselves a very good player and he'll get even better."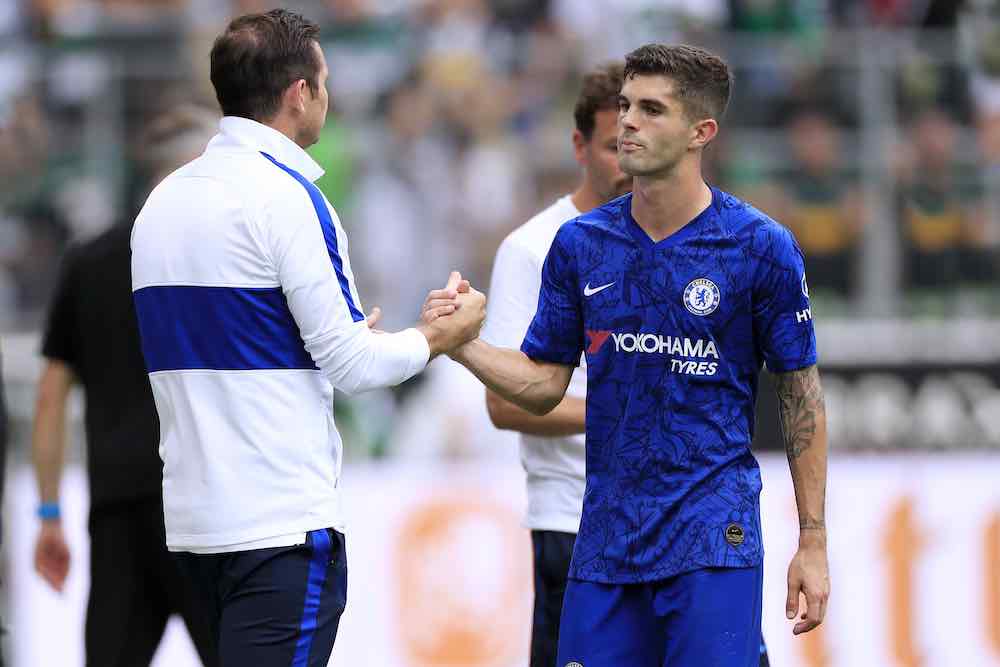 Pulisic has taken his game to the next level and has done it at the right time. The forward is healthy and in great form which has allowed him to play with full confidence. While it did take time for him to adjust to the Premier League, it seems as though Lampard's approach has paid off.
His attacking play has allowed players such as Mason Mount, Olivier Giroud, Willian, and others to find space in the final third.
He has given them motivation and determination to do much better in their games. Most importantly, he's showing that he has been a viable option in place of Eden Hazard who was sold to Real Madrid at the end of last season.
Pulisic has shown similar characteristics to the departed Belgian, and this has Lampard very excited.
"They can both go by players and are great to watch. Eden did it here and was sensational," Lampard told Sky Sports.
"I don't want to quite get on that comparison, but at the same stage I don't want to take anything away from Christian. What he's showing is a real natural ability, a balance, speed to dribble with the ball.
"The next step for him is a better end product, more goals, more assists. But since the restart, he's already shown that, which is great."
With the race ever so tight for a spot into Champions League, the American has provided a good work ethic and consistency.
He has contributed to Chelsea's wins in many ways, and this has made him their best player by some margin since the resumption of the season.