WFi's Jerry Mancini spoke to Louis Smith on the Calcio Connection podcast with Alex Donno. Louis specialises in interviews and articles on South American football for World Football Index.
---
Gabriel Barbosa was one of the most talked-about players last season after Flamengo signed him from Inter Milan. How would you describe his game and what makes him different from other players?
"Last season Flamengo enjoyed one of the greatest seasons in their history, and one of the key factors was Gabriel 'Gabigol' Barbosa.
"Gabigol is fairly versatile which is a huge positive for any player. Someone who can play as a lone striker or play out wide, but no matter where he plays he will always provide a threat to the opposition.
"First of all, his finishing, if you give him a chance, he will most likely score being able to remain calm under pressure, allowing him to pick how he is going to beat the goalkeeper when presented with an opportunity.
"It's not just inside the box. Outside the box he can be a threat due to the power he can get behind his shots.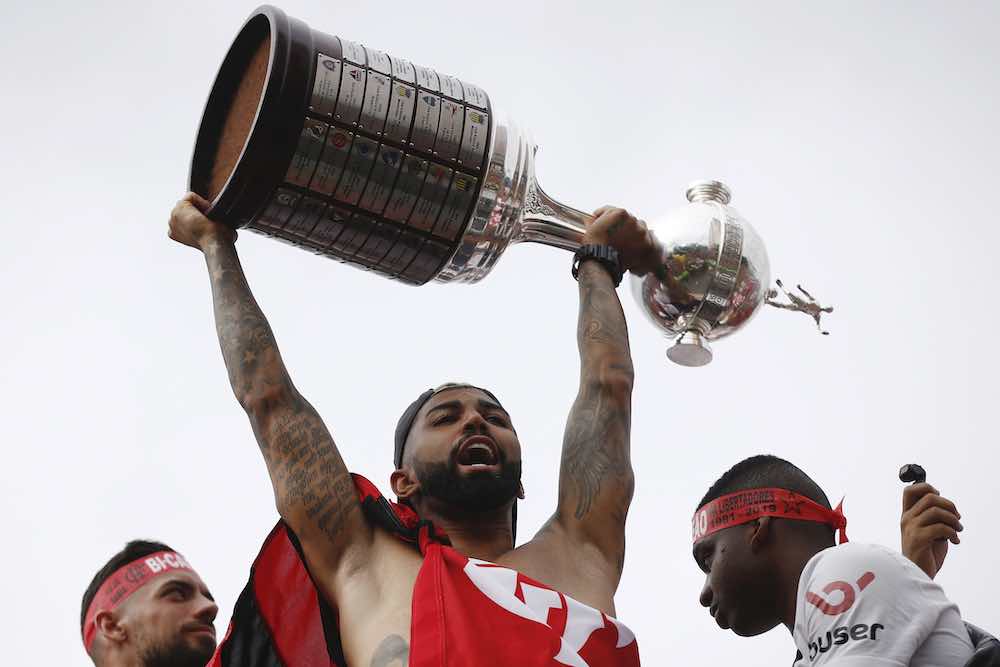 "With the fear he causes with his deadly finishing, the opposition tends to mark him tightly which allows him to hold up play and pick off a pass to create chances for his teammates. As well as this, his ability to run with the ball at speed and cut inside mixed in with a few tricks, can be a nightmare for defenders.
"One important part of being a goal scorer is being in the right place and the right time and Gabigol can certainly do that. If a goalkeeper makes a parried save it almost like Gabigol saw it coming reacting quicker than anyone else on the field to create a simple chance at goal for himself.
"Gabigol thrives playing in big games, for example, in the semi-final of the Copa Libertadores he was unbelievable throughout the game, even scoring a brace as Flamengo saw of Gremio.
"Then in the final despite not doing much for the majority of the game he was in the right place at the right time for the equalizer. Moments later, when River Plate captain Javier Pinola failed to make a clearance, Gabigol pounced instantly with a moment of brilliance to end Rubro Negros 38-year wait for a Copa Libertadores title."
---
Gabigol made his professional debut at the age of 16. What allowed the forward to begin his playing career at such a young age?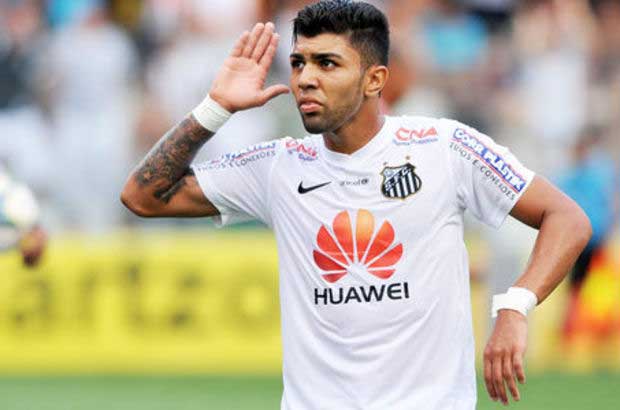 "Well, Gabigol, as you can tell by his nickname, is a natural goal scorer something which any manager loves to have in their squad. Someone they know they can rely on to score goals, even if they're having a bad game, all he needs is one chance to score and all that happened before is forgotten.
"One key figure early on was Claudinei Oliveira who was Santos youth coach before taking over the first team in June 2013. He worked with Gabigol throughout his youth career and four days before Oliveira was hired for the first team Gabigol made his debut.
"When Oliveira took over, he went on to give Gabigol a further three appearances during his debut season, helping him slowly settle into first-team which proved to be a great decision as the following year he started the season on fire in the state championships scoring six goals in six games.
"The state championships, although they have many negatives, help bring young players into the first team, and Gabigol certainly benefited from that giving him confidence for the 2014 season where he became a full first-team regular at just 17 years old."
---
In his first season with Flamengo, Gabigol scored a career-high 25 goals in the Brazilian Serie A. How has Jorge Jesus been able to get the most out his young forward? What do you expect from him in their upcoming 2020/21 campaign?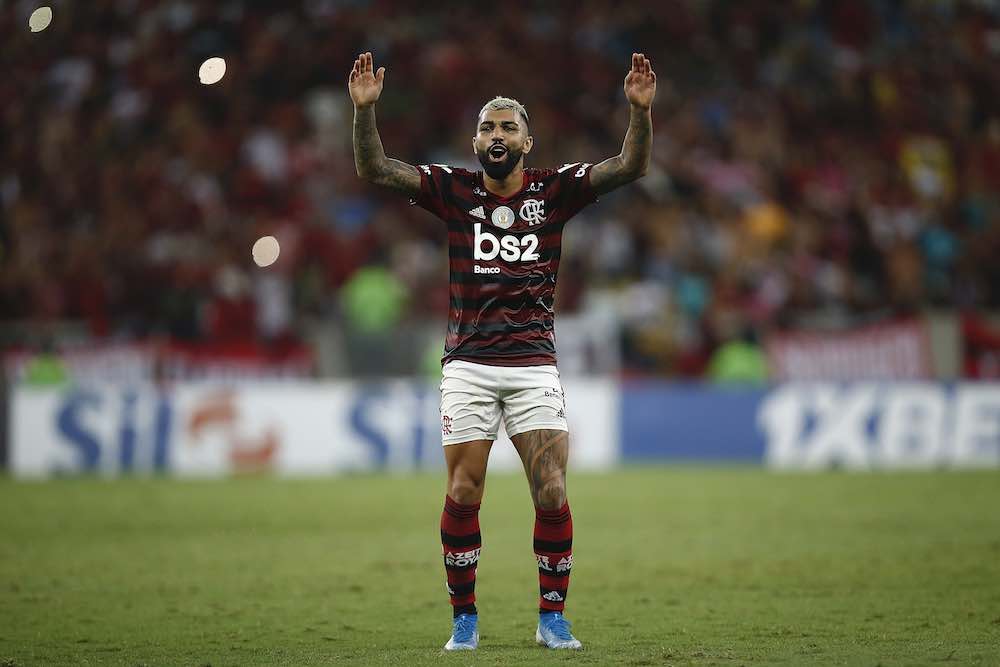 "Ever since Jesus took over Flamengo things have only gone in an upward spiral. Jesus's high-pressing attacking brand of football has reaped plenty of benefits for Gabigol and Flamengo.
"First of all, pushing the defensive line up looking to squeeze the opposition when Flamengo don't have the ball, they're instantly looking to win the ball back.
"When they do have the ball, Flamengo tend to attack in high numbers, often with seven or eight players meaning they are always going to create chances, which simply benefits Gabigol who will be sniffing around ready to pounce on any chance that comes his way. The more chances created by Flamengo simply means Gabigol is likely to be on the end of them.
"The style of play not only benefited Barbosa but also the attacking trio of Bruno Henrique, Éverton Ribeiro and playmaker Giorgian De Arrascaeta.
"In terms of the 2020 season for Gabigol, I expect much of the same for him and Flamengo. Before the Covid-19 interruption, he had already started the season in similar fashion scoring 13 times in ten matches in all competitions so far.
"The fans love him and he loves being the centre of attention so I can see him continue his fine goalscoring form for sure."
---
Gabigol has performed well for Santos and Flamengo. Between these two clubs, which do you think he's had more success with?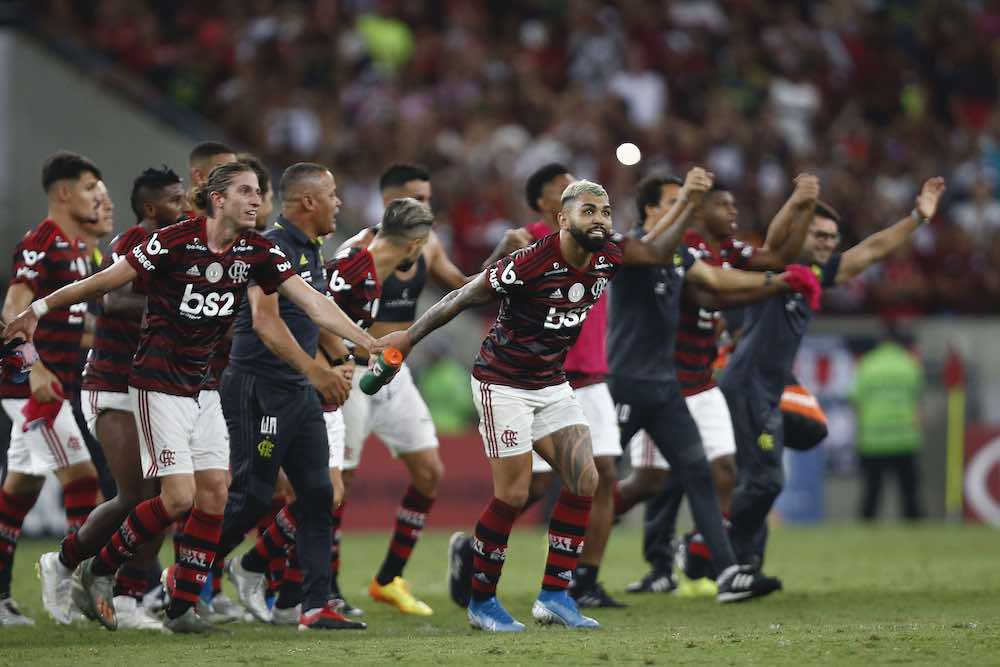 "Flamengo. 100%. Winning the Campeonato Carioca, Copa Libertadores and Brasileiro is something he hadn't done in his career until last season. To lift Libertadores, well it's the greatest tournament in South America. His performances led to him being selected as South American player of the year and that alone eclipses what he achieved at Santos.
"Of course, at Santos, he did win some silverware, winning the Sao Paulo state championship (one of the toughest in Brazil) twice, and it's a club where he made a name for himself. He can look back at his time at Santos as a positive one, but at Flamengo, he's enjoyed far more success.
"Already this season Flamengo have lifted two curtain-raiser trophies by winning the Recopa Sudamericana and the Brazilian Super Cup – Gabigol will be hoping that he can add to that when Brazilian football resumes."
---
Gabigol spent one season with Inter Milan before being sent out on loan for three straight seasons. It's unfortunate that the Nerazzurri didn't bring him back and provide him with more playing time. Do you believe Inter did a poor job managing the young superstar during his time with the club?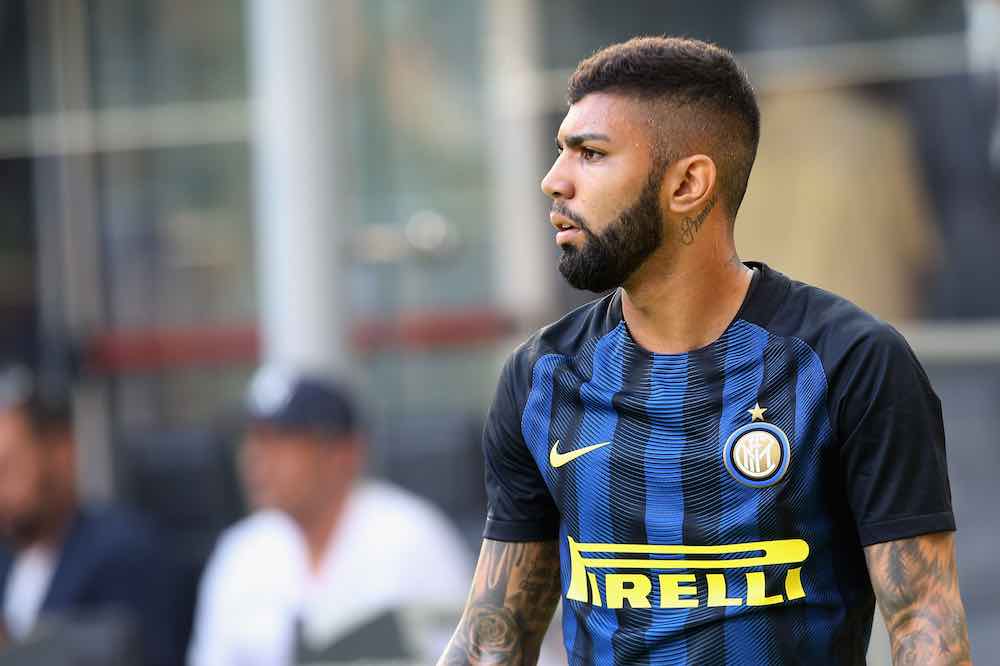 "I believe Inter didn't manage the young player well enough, however, you don't see what goes on behind the scenes, but one thing is for sure he didn't get given enough of a chance. Only making a couple of substitute appearances now and again wouldn't have done his confidence any good.
"The trouble is, Inter would have expected the then 20-year-old to hit the ground running like Neymar did at Barcelona, but it doesn't work like that all the time.
"First of all, Gabigol joined late into the summer transfer window meaning he didn't get a pre-season to settle in with his new teammates, which would have done him a world of good.
"Second of all, he was a young lad in a new country with a different language to the one he speaks as well as a new culture. This can be hard for anyone but more so when you're a 20-year-old on your own trying to adapt to so many changes in a short space of time.
"I feel he may have needed more support off the field as well as on the field to help him through the first season at the club.
"The trouble with South American players coming to Europe is that people expect them to immediately hit the ground running but, in truth, there are so many different changes for them and each individual handles change differently. Naturally, it's going to take time for them to adapt, and often they don't get a second season to prove themselves."
---
In December 2024, his contract will be set to expire. Can we envision Gabigol returning to Europe or do you see him continuing his career in South America?  
"At the moment I can't see him leaving Flamengo due to him being the star of South American football.  He's worked his way back into the Brazil squad and, more importantly, he's happy.  Why would he want to risk going to Europe again anytime soon?
"If he does enjoy a couple more successful seasons at Flamengo then maybe I can see him moving to Europe, and this time with him being more mature and more confident I could see him thriving. But it's all down to if he's ready for the challenge and how much he's bothered about returning, I guess only time will tell."