James Rowe spoke to Naestved BK midfielder Ivan Franjic for WFi. They discussed his time coming through the ranks at Bayer Leverkusen, moving abroad for the first time, and the best player he's played against.
---
You signed for Naestved BK In 2019. How are you enjoying your time and the club so far and what do you believe are the strengths of this Naestved BK team?
"I am playing abroad for the first time in my career, for Naestved BK in Denmark. Before that, I only played my club football in Germany.
"I am really enjoying it and learning a lot. It is not easy to live 1000km from my parents. I hope to play well here and help the team to win a lot of games.
"Naestved BK have also recently made the step up from amateur to professional football in Denmark.
"Fabián Ernst has played a key role in that having bought the club, and Naestved BK subsequently going full time with the aim of building a club pushing to challenge for promotion to the top division, and best league here in Denmark, Danish Superliga."
---
You played in the youth academy at Bayer Leverkusen. How do you look back on your time coming through the academy and did you learn anything in particular that stood you in good stead for your career?
"The youth academy at Bayer Leverkusen teach their young players many things. It is not just about football. You learn how to talk to people and you learn to show respect, not just in a football sense, but life skills too.
"I really enjoyed my time there and I played with Benjamin Henrichs, who is now playing for AS Monaco and we became good friends. Leroy Sane was in the year above me in the academy and it is great to see how they have developed in their careers."
---
You played one season for Eintracht Braunschweig. How do you look back on your time at the club and do you have any highlights or special memories?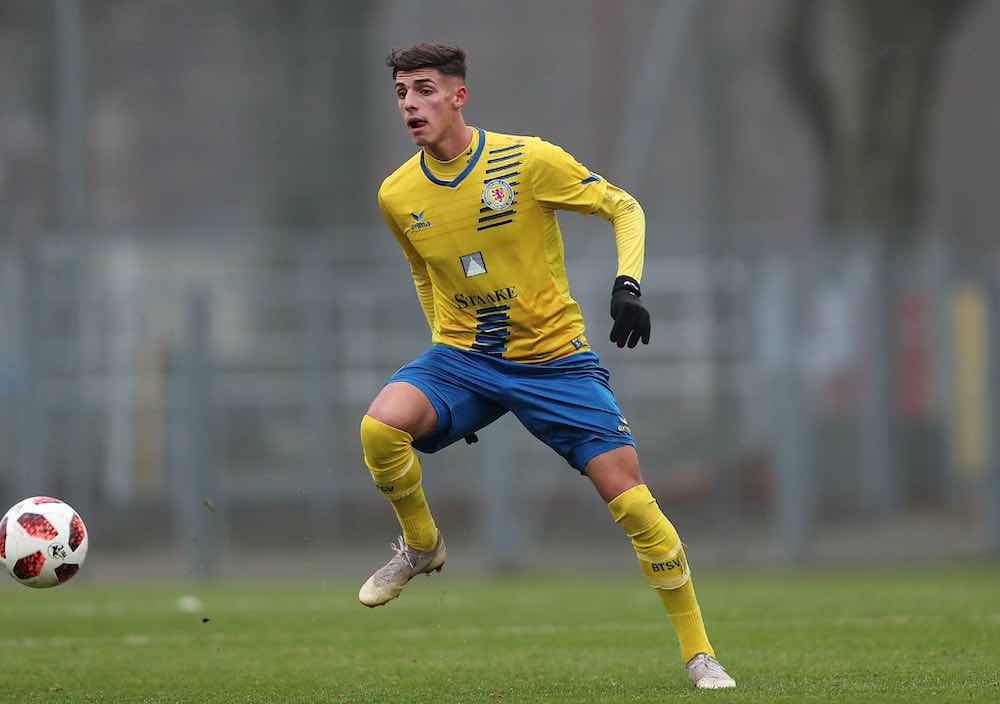 "Eintracht Braunschweig was my first season as a professional footballer. I made my debut against Karlsruhe and I was named in the starting lineup. I arrived at the stadium where 25.000 people were in attendance and it was a great experience.
"It was a dream that I had as a child to play professional football and I believe that many people who dream of being a professional footballer have, too."
---
You mentioned the players that you played alongside in the Bayer Leverkusen youth academy and you have experience playing professional football in Germany and Denmark. Could you say who are among the best players you have played alongside so far in your career?
"It is difficult to say because I played with some very good players in the youth academy at Bayer Leverkusen.
"I played alongside players that have played in the Bundesliga or players that have gone on to represent their national team, so I just reflect on being lucky enough to play with such players and that I was also able to learn from them."
---
I can imagine In your position as a midfielder that you have come up against some difficult opponents through the years. Are there any that stand out for you?
"I believe that one player that stands out is Marvin Plattenhardt from Hertha BSC, where he is also the captain.
"He also represented Germany at the last World Cup in 2018 in Russia, and he has also been involved in the national team for some time.
"When you play against him you can feel how clever he is in terms of not giving opponents any space and it was a good experience playing against him in the German Cup for Eintracht Braunschweig."
---
Finally, Ivan, could you say who are the coaches and managers who have played a key role in your development as a professional footballer?
"When I was at Eintracht Braunschweig, Henrich Petersen was a manager who liked the way I played. His successor Andre Schubert told me on the first day of training that he did not like the way I play. These experiences make you stronger as a player and in life also.
"It not always perfect in football as in life you have situations to deal with where you think about what to do. You must always do your thing and most importantly never give up."