James Rowe spoke to Los Angeles FC goalkeeper Kenneth Vermeer for WFi. They discussed his move to Major League Soccer, his time with Ajax, a transfer to their rivals Feyenoord, and the best goalkeeping coaches he's worked with.
---
You signed for LAFC in January 2020. How are you enjoying your time there so far and how would you describe the club?
"I am really enjoying my time at LAFC. Before coming to the United States I had only played my football in Europe and I always wished that I would make a transfer to a foreign club.
"MLS is a league that is growing, and also LAFC as a club. They play the football I like, playing attacking football and building up from the back.
"I also have experience of playing with teams in the Champions League and LAFC is a great challenge. LA is also a great city you can do many things here and don't forget that the weather is always good in LA!"
---
You came through the youth setup and went on to make many appearances for Ajax. How do you look back on your time at the club and do you have any highlights and special memories?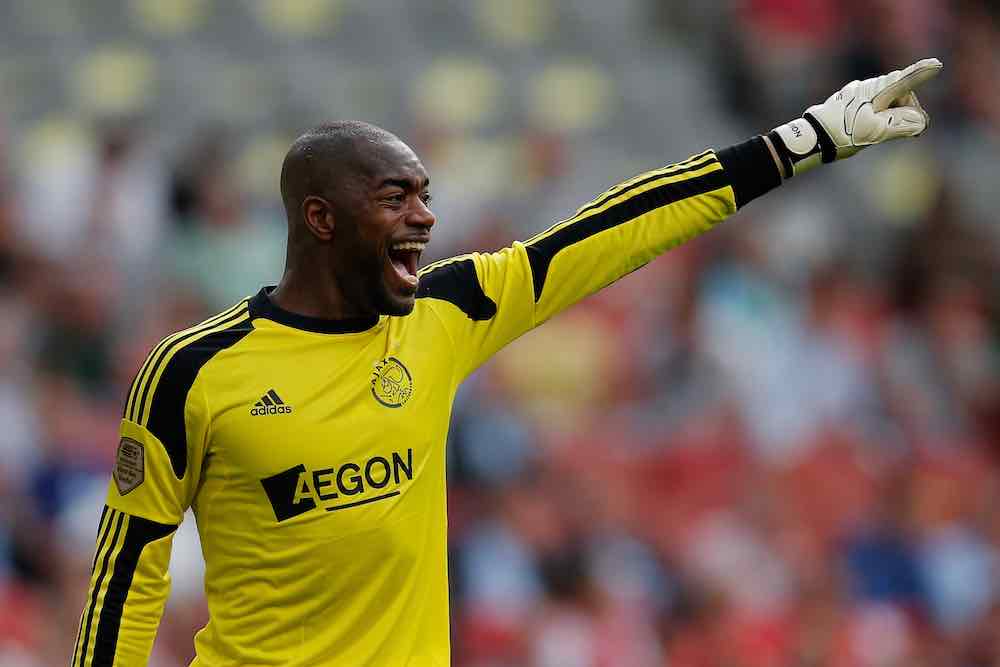 "I have been through a lot with Ajax. If I look back on my time in the youth setup I won everything that you could win and I really enjoyed playing with great teammates.
"I was always part of a good group and came through with the likes of Urby Emanuelson, Ryan Babel, Michael Dilisele who was a great talent. Robert Schilder, Hedwiges Maduro, Daniël de Ridder… without forgetting any names…
"When you come through the youth setup it is always your dream to play in the Ajax first team, and in terms of highlights, I have many, but the biggest was winning the Eredivisie and obtaining the third star. Ajax had not won the Eredivisie for seven years and the hunger to win that championship was so big inside the club, in the city of Amsterdam, and among the supporters. It was a really special moment to experience with Ajax."
---
"You made the transfer from Ajax to Feyenoord. Given the rivalry between the two clubs, was that a strange transfer for you to make given that not many players in the past have taken such a decision?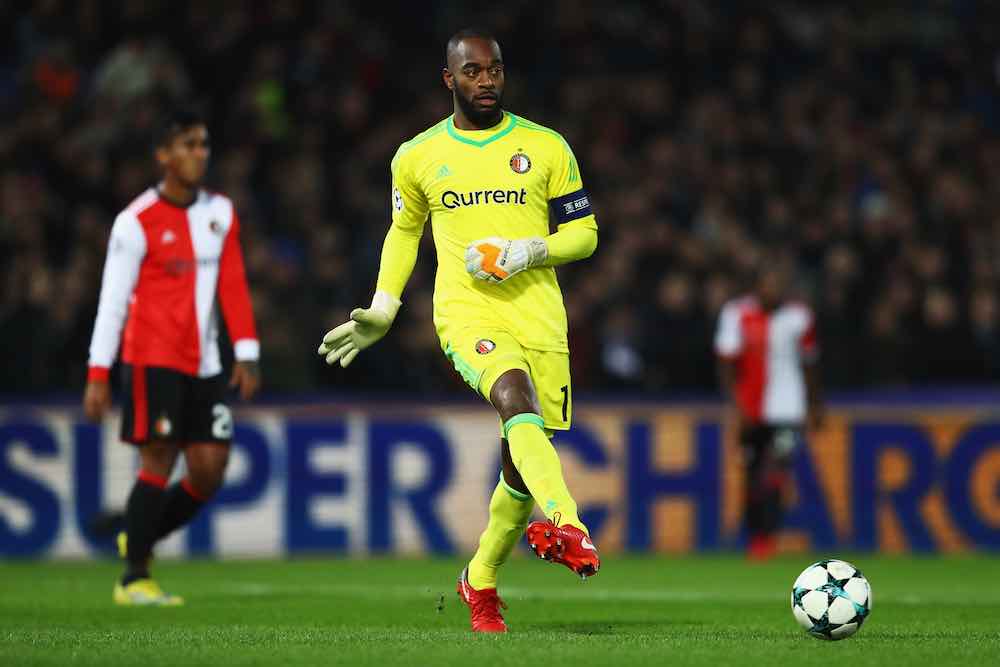 "At that moment in time I had a 15-year association with Ajax and during that time you never think to yourself about making a transfer to Feyenoord. But the moment the transfer happened, I was on loan to Willem II from Ajax, and for me, it was a question of being able to play as I was 26 years old and at an age and time in your life where you must play.
"The transfer window at the time was only open for another three days when I was called by my agent Winnie Haatrecht. I can still remember that day as I was walking my dog when the phone rang and my agent asked: 'are you alone?'
"'Yes,' I replied. 'I am walking the dog.'
"He told me: 'I am going to tell you something, and don't have a heart attack, but would you think about making a transfer to Feyenoord?'
"I asked: 'Are you serious?'
"He told me: 'think about it, and I will call you back in 15 minutes.'
"If you have played your entire career by Ajax you never think about making a transfer to Feyenoord, but at that moment for me, Feyenoord was a step up. To be on the bench at Ajax or play for Feyenoord? I spoke for two minutes with my Father and after that the choice was easy.
"I knew that my decision would mean I would incur the wrath of the supporters but as a sportsman and lover of football I look at myself and I looked at what would be the best for me and my career at that moment in time."
---
You have accrued a lot of experience in the Netherlands, Belgium, and currently in the United States. Could you say who are among the best players you have played alongside so far in your career?
"That is a difficult, but very good question. I have played with some top players. If I look back on my time with Ajax the likes of Wesley Sneijder, Rafael van der Vaart, Jaap Stam, Luis Suarez, Klaas-Jan Huntelaar.
"At Feyenoord, I played with Robin van Persie and Dirk Kuyt, and looking back on my period with the Dutch national team too.
"All these players I mentioned made their team stronger with the qualities they have. If you look at Robin van Persie during his last year at Feyenoord, he was a little bit older but you saw his class in the way that he played with his ball control, overview of the pitch, and his stamina.
"I have been lucky to have had the privilege of playing with such players, and have been able to enjoy their love for the game because that is also an important part of the game. Sometimes the way these players played was art."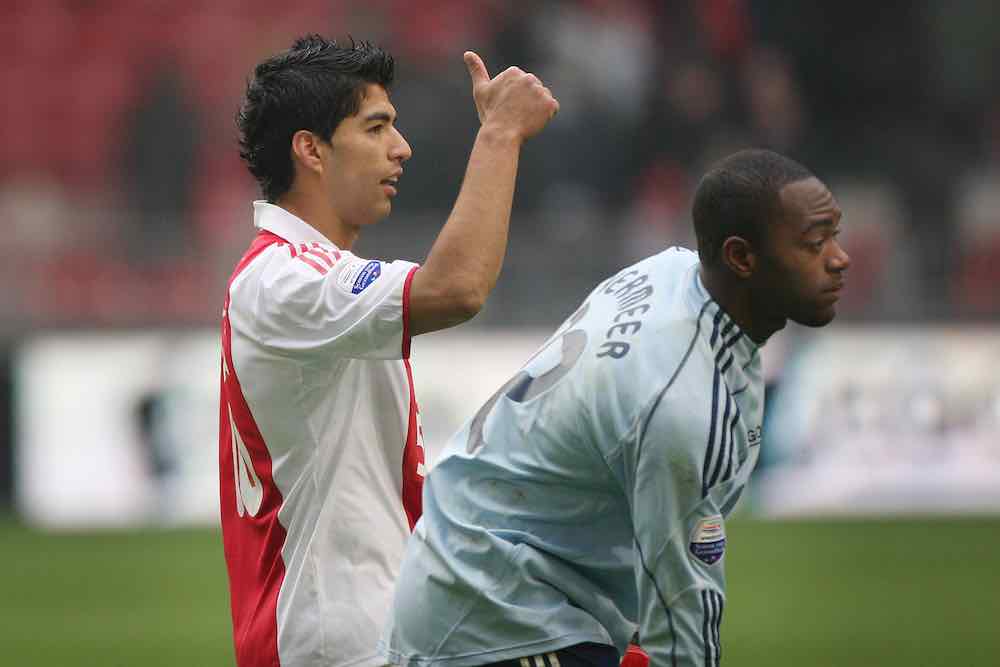 ---
I can imagine in your position as a goalkeeper that you have played against some difficult opponents through the years. Could you say which opponents have stood out for you?
"Yes, if I look back to the Champions League matches that I played with Ajax we played against Real Madrid and that was at the top the absolute top of European football. They were a difficult opponent.
"If I look at the Eredivisie, it is different. You often see after you have played a European game, with all respect, when you then play a smaller team in the Netherlands they are often difficult games, but playing FC Utrecht away, in particular, is a tough game for all the big teams in the Netherlands.
"Ajax, Feyenoord and PSV Eindhoven are all in for a difficult afternoon when they play in Utrecht."
---
Finally, Kenneth, could you say who are the coaches and managers that have meant a lot to you and played a key role in your development so far in your career?
"I believe you learn something from every manager that you play under. Current RKC Waalwijk manager Fred Grim was my goalkeeping coach during my first years at Ajax, and he gave me great advice he told me: 'during your career you will meet a few goalkeeping coaches and they will always want to teach youth something, but you must always try new methods and pick up the things that are a good fit for you, and the methods that are a good fit, you can apply them.'
"Since Fred said that to me, that is the way I have looked at it, and it is a great idea that Fred instilled in me.
"In terms of managers, we as goalkeepers we deal more with the goalkeeping coaches and then the manager has an idea in terms of the way that he wants to play. But in particular as goalkeepers, we deal more with the goalkeeping coaches.
"I believe that I have learned from all the goalkeeping coaches that I have worked with. At Ajax, I worked well with Carlo Lang and worked in a fantastic way with Fred Grim, and we had a great relationship.
"In terms of goalkeeping coaches that stood out, Frans Hoek taught me a lot and gave me good tips and we also got on well and we still have contact and I speak to him now and again.
"I must also not forget Patrick Lodewijks at Feyenoord and I am talking in terms of the profession of goalkeepers because we have a lot more to do with the goalkeeping coaches than with the manager of a team."