James Rowe spoke to FC Nordsjaelland's Danish forward Mikkel Rygaard for WFi. They discussed his time with Charlton Athletic, the talents of Mohammed Kudus and Stanislav Lobotka, and the ambitions of his current club. 
---
You signed for FC Nordsjaelland in 2018. How are you enjoying your time at the club so far and what are the strength of this FC Nordsjaellend team?
"I am really enjoying my time at FC Nordsjaelland so far. I am one of the oldest players in the team and we have a really exciting project here, and we want to let our young players gain as much experience as they can and go on to play in the first team.
"I am also enjoying my role in the team and I want to keep improving as a player, so I think I fit in very well.
"I believe that one of the strengths of this club is that we have a very special way to play football and all the way through the club all our teams play the same way. All the other clubs are trying to achieve this, but I believe what we are doing at FC Nordsjaelland is unique, in having so many young players in the first team.
"We are a young team that just wants to go out and conquer the world, if you can say that! We have no worries and our players just go out and perform to the best of their ability and showcase their talent."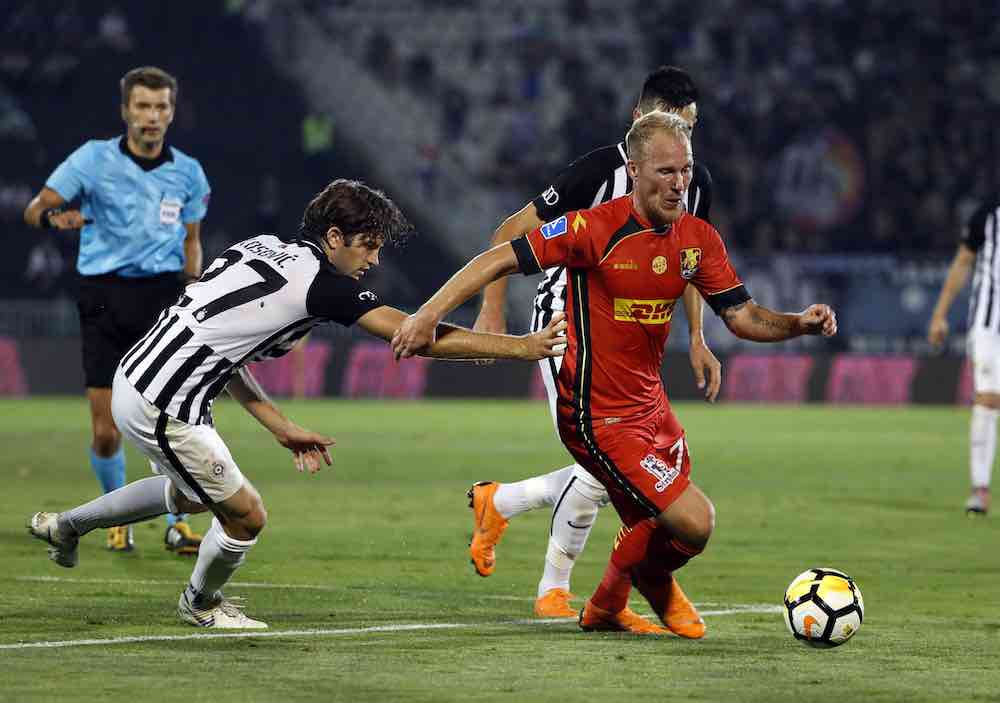 ---
You had a spell playing for Charlton Athletic in England. How do you look back on your time at the club and do you have any highlights or special memories?
"Yes, I do. I was very young when I signed for Charlton Athletic — I was only 15 years old when I received the offer and signed for the club. I wanted to pursue my dream and at the beginning it was tough because things are done differently in England.
"After that, I just got used to everything and I really enjoyed my time at the club. I had never played in one of the best leagues in Denmark before I arrived in England so it was great to see what it takes to be a professional footballer.
"Unfortunately, at the time, Charlton Athletic had just been relegated from the Premier League to the Championship, but for me it was beautiful to see what it takes to play at such levels.
"I would say that my biggest highlight playing for Charlton Athletic was playing in a reserve match alongside first-team players against Southampton, with then first-team manager Alan Pardew looking on.
"I remember that it was 0-0 with 15 minutes left and I came on as a substitute and I scored two goals and we won 3-1, so that was very special."
---
You have represented Denmark at youth international level. How do you look back on representing your country and do you have any memories or special highlights?
"I was born in 1990 so the players in that age group did not have the best national youth team at the time, but I believe that we have developed since then. Particularly in the Danish under 21 team, they are doing very well to measure themselves in world football and they are performing well.
"In terms of my own experiences in the Danish national youth team, I look back on great experiences that I really enjoyed, but I believe at the time that we still had a way to go to compete with the best teams in the world."
---
You have experience playing professional football in Denmark and England as well as youth international football. Could you say who are among the best players you have played alongside so far in your career?
"I have been fortunate to play alongside some very good players. I remember at Charlton Athletic that I played with Jonjo Shelvey who is now playing for Newcastle United. You could see even at such a young age that he was on another level than he teammates.
"Another player that stands out was Andy Reid, and he was a player that I looked up to.
"In Denmark, I would say one of the best players I played with was Mathias Jensen who is now playing for Brentford."
"My current FC Nordsjaellend teammate Mohammed Kudus is another player that stands out when I think of the best players that I have played alongside in my career so far. He also scored on his debut for the Ghanaian national team."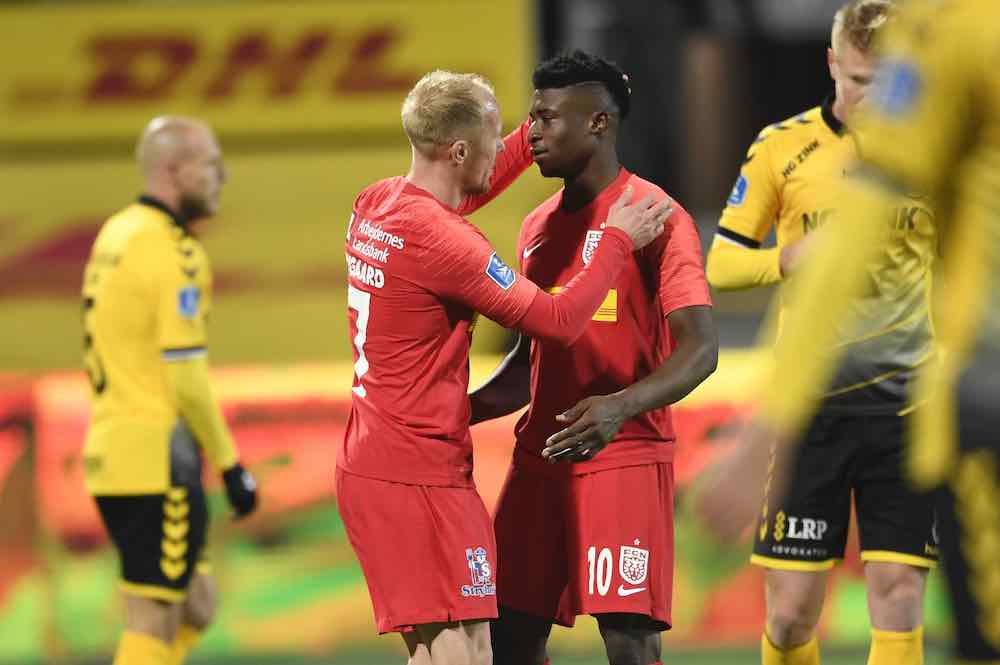 ---
I can imagine in your position as an attacking midfielder and later in your career a false nine that you have come up against some very good opponents. Are there any that stand out for you?
"There is one player in particular that really stands out for me, and that is Stanislav Lobotka who a recently just moved to Napoli in Italy. I played against him here in Denmark and he is a former FC Nordsjaellend player too and he reminds me so much of Andrés Iniesta. It was very tough to get the ball off of him.
"He also has fantastic movement, range of passing and vision too. Lobotka is probably known in the UK for scoring a wonderful goal against England at Wembley when Slovakia visited. He is, when I look back, one of the most difficult opponents I have faced so far in my career."
---
Finally, Mikkel, could you say who are the coaches and managers that have played a key role in your development as a professional footballer?
"I would say that Alan Pardew was a manager that really helped me. I managed to train on a regular basis with the first team at Charlton Athletic and he was a great role model. I remember he often told me certain things in training that really motivated me.
"I would also like to mention Mogens Krogh who was a former goalkeeper he played during his career at Brondby and the Danish national team. I had him at my former club Næstved BK and he was really good for my development."