Major League Soccer is finally returning to our screens with the aptly named "MLS is Back" tournament.
All 26 have converged in Orlando for a World Cup-style tournament complete with group stages and knockout rounds. There are regular-season points to play for, as well as a trophy, cash incentives for the players and a place in next season's CONCACAF Champions League.
But as we gear up to get soccer back in North American, just who are the favourites for this one-off tournament?
Four of WFi's very own followers of MLS have given their pick as potential winners ahead of the big kick-off.
Chris Smith – North America & MLS Editor
It might seem like something of a cliche but for me, Seattle Sounders are my favourites heading down to Orlando.
As MLS Cup champions, the Sounders are bound to have a big target on their heads but there are plenty of reasons why they hold that title in the first place.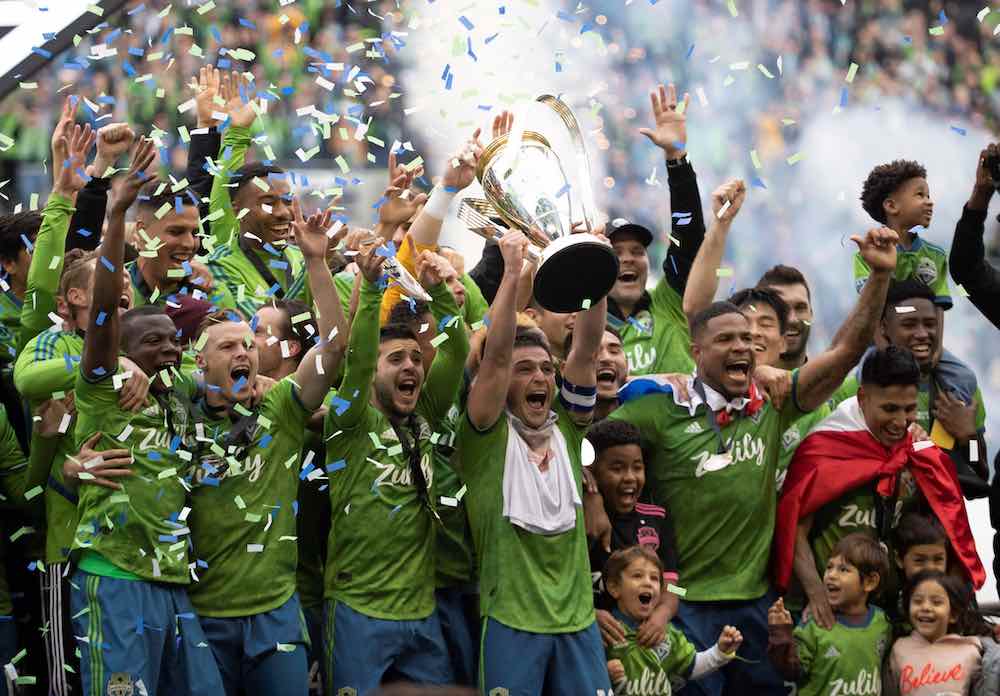 Brian Schmetzer is an incredibly underrated tactician, able to make in-game changes which will be vital in a tournament situation, while his ability to home in on opposition weaknesses sets him apart as one of MLS' most astute managers.
Of course, none of his hard work would be rewarded without match-winners such as Jordan Morris, Raul Ruidiaz and Nicolas Lodeiro, while their cast of extras — including Kelvin Leerdam, Gustav Svensson and new DP signing Joao Paolo is almost unmatched throughout the league.
The Sounders are known for being ruthless on the counter-attack, but can also strangle you with possession or play a more physical brand of football, should they find the need.
The likes of Atlanta United and LAFC will be threats — even without Josef Martinez and Carlos Vela respectively — while you shouldn't sleep on a team like Colorado Rapids who are set-piece experts. However, across the board, the Sounders look best equipped for this challenge.
Jerry Mancini – Toronto FC Correspondent
With the MLS is back Tournament fast approaching, it will be interesting to see how this tournament will play out. There will be many teams that will look to make an upset but I will need to go with Toronto FC as my favourite.
Before the season came to a stop, they had looked good without their captain Michael Bradley. Jozy Altidore did a great job replacing the American, showing great leadership in his absence and he'll once again be the main goalscoring threat.
Alejandro Pozuelo will be entering his second year with the club and did a great job last season, scoring 14 goals in all competitions. He was a major factor in their run to the MLS Cup final and will once again play a key role here.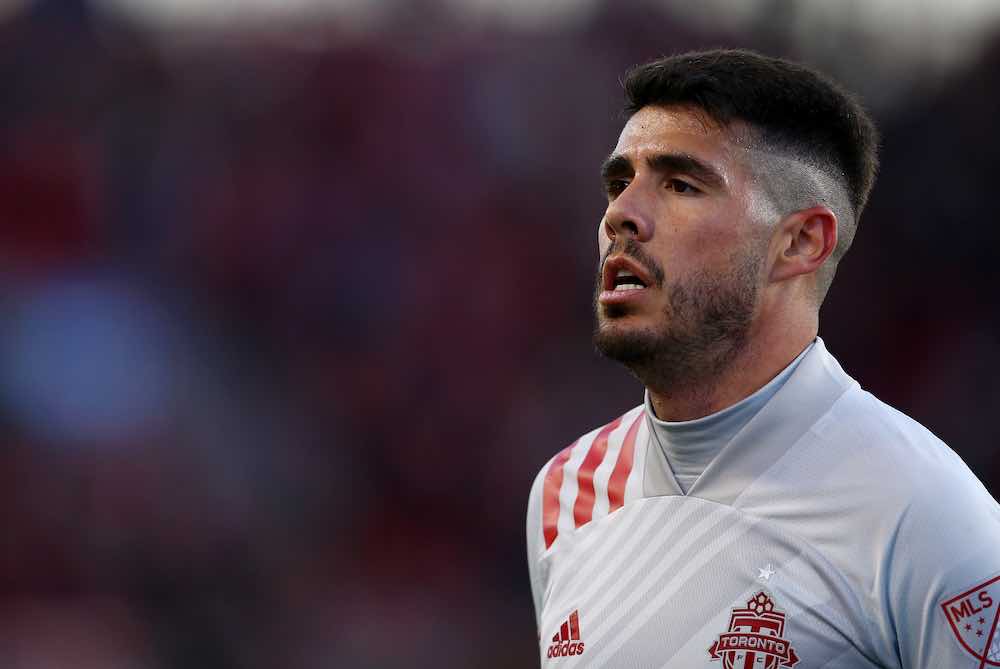 Pablo Piatti will be making his anticipated debut with the team after coming over from Espanyol in February. He was forced to miss their first two games of the season as he picked up an injury in training before the season had started.
A lot of this team has been together for many seasons and have developed cohesiveness and chemistry. Quentin Westberg will also be entering his second season and did a great job in goal. He came over from Ligue 2 and has brought stability and experience at the goalkeeper position.
The club have a lot of depth and plenty of options which should allow them to advance to the finals of the tournament and win it. There are other clubs who will challenge TFC but their ability to know how to win and make it far in tournaments will benefit them.
Brady Reid – Canadian Soccer Expert
Toronto FC head into Orlando as the favourites for me. The Reds will open their account in MLS Is Back exactly eight months to the day since dropping the 2019 MLS Cup Final to Seattle Sounders.
In Group C, they are drawn with three familiar opponents in Montreal Impact. New England Revolution, and D.C. United, all of which they've had success against in the recent past.
What gives TFC an advantage in this tournament format is their depth, particularly in attack. The need for squad rotation due to the congested fixture list will be a non-concern for Greg Vanney's side with plenty of quality available off the bench.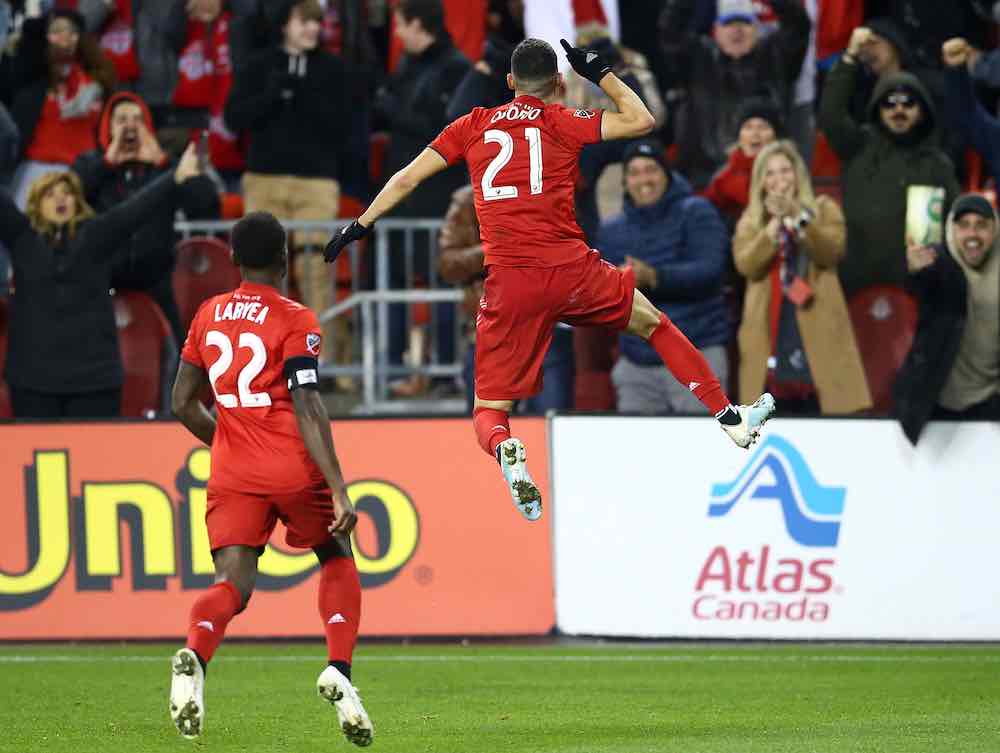 The Reds also come in as one of the healthiest teams in the tournament, with captain Michael Bradley recovered from his ankle injury and a well-rested Alejandro Pozuelo ready to reach his full potential this year.
Off-season DP signing Pablo Piatti is also fully fit and ready to make his debut for the club. While the Argentine winger's best days are likely behind him at 31 years old, his La Liga experience is impossible to ignore and gives him the potential to be a true X-factor for Toronto.
Not even a year removed from their third trip to the finals in the past four seasons, few would question Toronto's knack for finding a way to win several consecutive games in quick succession.
Last season they managed to claw their way to the final without the services of frontman Jozy Altidore throughout the playoffs. This year, TFC won't have to worry about replacing their talisman as Altidore is ready to lead the line with plenty of firepower supporting him in one of the league's most feared attacks heading into the tournament.
James Nalton – Founding Editor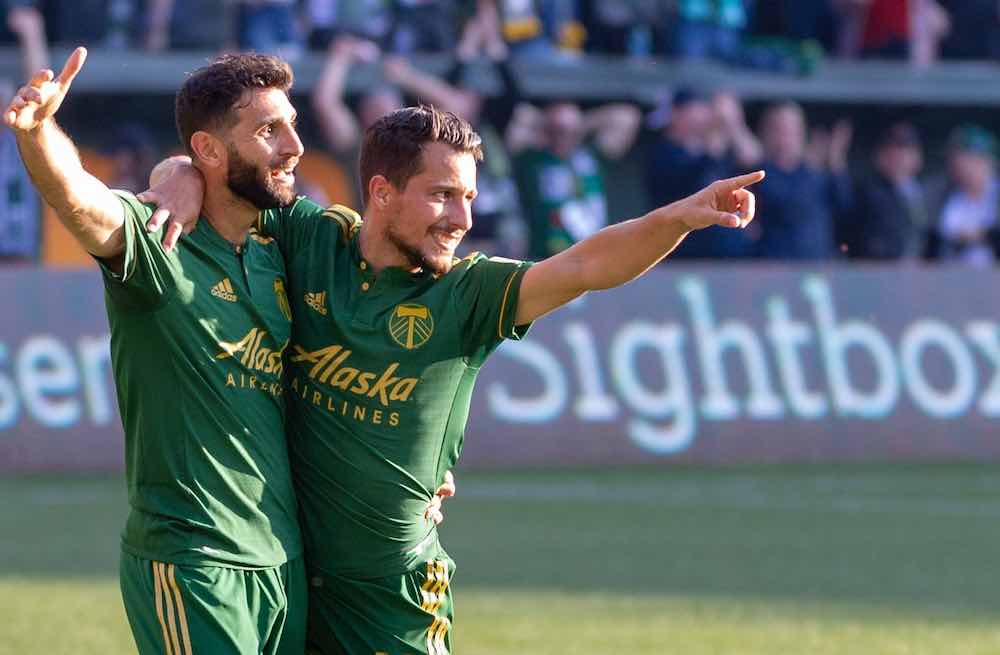 It's a really difficult one to predict due to the circumstances in which this tournament is being played. Not only are players coming back after a long break, but the format of the tournament could leave it open for an outsider, especially in this situation.
Los Angeles FC would have been my original pick, but the absence of Carlos Vela, who is a creative force as well as a goalscoring one, could affect them, though they will still be strong, as will Atlanta United and the other picks mentioned here.
Given the unpredictability, and in the spirit of picking a horse based on the jockey's colours, the near-WFi-green of Portland Timbers are my pick of the outsiders.
It's a bit more than a hunch, though. If one of Felipe Mora or Jarosław Niezgoda can turn the creativity of Diego Valeri and Sebastián Blanco into goals, then they could be an exciting prospect, even though they are very much an outside bet.