James Rowe spoke to Kingstonian defender Sean Clohessy for WFi. They discussed his current club, coming through the ranks at Arsenal, his time with Southend United, and some advice for young footballers.
---
You signed for Kingstonian FC in 2018. How are you enjoying your time at the club so far and what do you believe is the main strength of this Kingstonian FC team?
"To be fair since I joined the club in 2018 everything has gone well. When I initially joined it was a whole different setup. Kingstonian FC is a very well run club and the board of directors try to do everything right and do things as professional as they can.
"Since Hayden Bird has come in as manager he brought in players that he has worked with from his time at Merstham FC and all the players have been giving their all. We have an identity in the way we play which is key for any team.
"No matter how you play you have got to have some kind of identity and we know what we have to do from 1 to 11, and I think that is the major strength of what we do here at Kingstonian."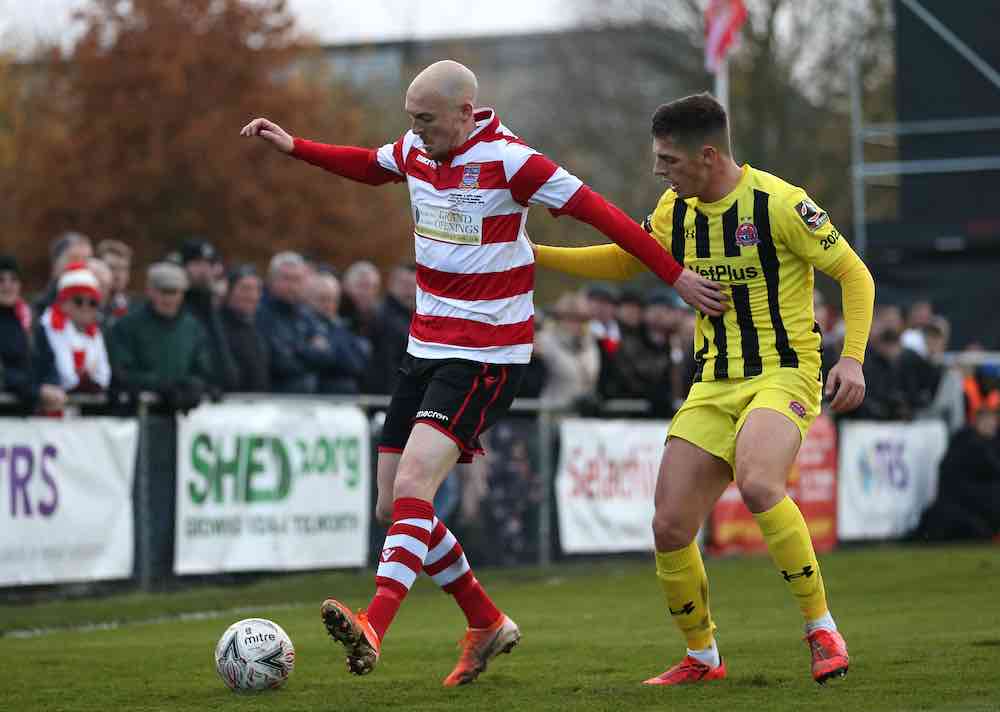 ---
You came through the youth setup at Arsenal. How do you look back on your time at the club and did you learn anything professional that stood you in good stead for your career as a professional footballer?
"When you come from a youth setup at a club like Arsenal, you are treated really well and you can make use of great facilities and nutritionists and everything that goes with that, but the amount of players that succeed and make a career at the top level is very minute.
"Looking back on my career I should have looked into doing something more educational when I was younger. That would be the advice I would give to any player coming through now — make sure that you have a full back option.
"I have been very lucky I have made a career out of professional football and at the age of 33 I am still playing, but there are a lot of boys that leave the Arsenal academy setup and go on not having any sort of career and then they are struggling for a fallback.
"I enjoyed my time at Arsenal, and with the amount of top quality players that came to the club you always had to work hard to make sure that you were getting selected. That has been a major trait in my career in terms of work rate and the professionalism that I try to bring to everyday training and in my life too."
---
You had a three-year spell at Southend United. How do you look back on your time at the club and do you have any special highlights and memories?
"Yes, my time at Southend United was one of the happiest times of my professional football career. Paul Sturrock was my manager for a long period of time, and it was good having a manager who believed in what you were bringing to the team.
"We had a close-knit group of players there. Southend United are a good club, and a big club too, that is ready to kick on at any stage. They have a fan base that is second to none.
"Every season there was a highlight, and in my last season at the club we reached the Johnstone's Paint Trophy Final, and to play at Wembley in front of so many fans with my family and daughter watching on was very special, and a particular highlight of mine."
---
You have accrued a lot of experience in English football, and in Scottish football with Kilmarnock. Could you say who are among the best players you have played alongside so far in your career?
"During my time at the Arsenal academy I played with players like Cesc Fabregas, who get the accolades because he is a world-class player but that was always expected of him. There are other players I have played alongside that people do not realize how good they are.
"One of the best players I played with that people will not think about was Gavin Tomlin who was with me at Southend United, and is also a good friend. The things that he could do and how instrumental he was on the pitch.
"Everyone looks at the Nicklas Bendtners, Johan Djourous, and Arturo Lupolis, people like that, but they were major stars for their age group in the world before they came to Arsenal.
"Even I can sit here and say my teammate Dan Bennett here at Kingstonian FC, he is maybe one of the best footballers I have played with or against in my career so far. He plays on the right-wing and his technical level is unbelievable."
---
I can imagine in your position as a defender that you have come up against many difficult opponents through the years. Are there any that stand out for you?
"When I was at Arsenal we would play youth games against other clubs and Theo Walcott really stood out when coming up through the ranks at Southampton. You could see even then the pace that he had was on a different level and he could scare anyone with the pace that he had. That is what he made his career from.
"When I was at Southend United, Britt Assombalonga came on loan from Watford FC and he turned out to be a gem. Coming on loan to Southend helped to transform him into the player he is now, that scores goals regardless of the level that he is playing at."
---
Finally, Sean, could you say who are the coaches and managers who have played a key role in your development as a professional footballer?
"Yes, I had a coach when I went on loan to Salisbury City as a young lad who really believed in me, and his name was Tommy Widdrington. He ended up recommending me to Southend United where I played under Paul Sturrock. I believe Tommy Widdrington is now a scout at Huddersfield Town.
"Paul Sturrock was also a great manager and had a good philosophy. He always showed belief in me throughout my time under him, and I enjoyed every second of playing under him.
"When I was at Leyton Orient, Ian Hendon was another coach/manager who was massive for me, as he managed to get some of the best football out of me in my career so far. It was just a shame with the scenario we had with the Italian owners there at the time as it was not ideal, and he lost his job too early in my opinion. I believe with him we would have gone on to get promoted that season.
"Another player/coach who has been vital to me over the years is a man named Daniel Webb. He is now assistant manager at Leyton Orient and he is a very good coach, and coach to watch on the come up because of his ideas and philosophies. Once he gets a managers job he will go on to be a big name in the game in future.
"We played together and we are also friends, and if you see the sessions that he puts on, especially for the younger players and the first team, he is definitely young and up and coming coach/manager who I am certain will go on to have a great career."