By Daniel Lucci.
21-year-old Luca Pellegrini has never made an appearance for Juventus, yet the left-back, currently on loan at Cagliari, is often talked about by the Juventus faithful.
Transfer rumours continue to circulate around the 21-year-old and the possibility Juventus could be looking to sell or swap him, just one season they signed him from Roma. This has many fans confused.
Reports around Italy mention that Napoli are very interested in the young full-back and would want him as part of a deal should Arkadiusz Milik go the other way.
Napoli aren't the only team interested in Pellegrini, but selling him would not be the right decision for Juventus. Here's why.
Pellegrini cost Juve a reported €22m, with Leonardo Spinazzola going to Roma for €29.5m, essentially making it a swap deal plus extra cash. After the deal went through in the 2019 summer transfer window, Juve loaned Pellegrini to Cagliari, where he had also spent part of the previous season on loan from Roma.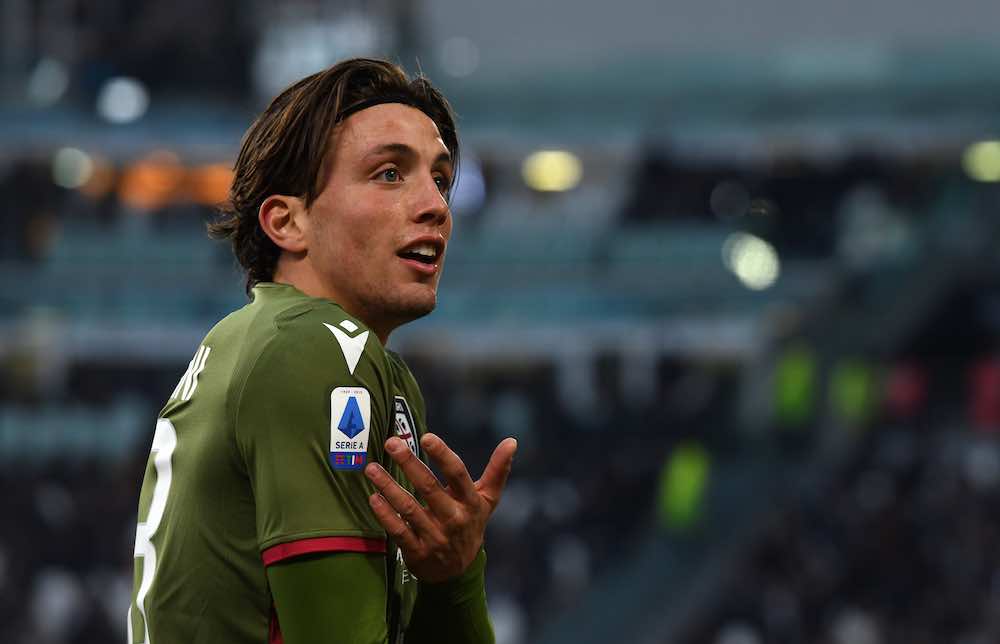 The youngster has had a solid season for a rather inconsistent Cagliari side, going on to make 24 appearances and collect six assists during that time. Although his stats are fairly average, his general play still deserves credit. Gifted with lots of pace, clever feet, and offering a constant attacking threat, the young Italian is a type of player who could benefit Juve.
Over the past couple of seasons, Juventini have seen the attacking prowess of current left-back, Alex Sandro, severely diminish. Although Alex Sandro is arguably the better defender of the two, that side of Pellegrini's game can be developed.
Furthermore, playing and learning from the likes of Italy greats Gigi Buffon, Giorgio Chiellini, and Leonardo Bonucci, as well as top defensive prospect Matthijs de Ligt, both Pellegrini and Juventus would benefit from a continued relationship.
At 29-years-old, it is tough to say how many more seasons Alex Sandro has left. Juve must consider the future before they decide to move Pellegrini on. Not only would he be able to help Juve right away, but he would have the potential to be their left-back for many years to come.
In addition, Pellegrini has also shown his versatility. He is mostly known for being a left-back, but he has also featured as a left-wingback, left midfielder, and even as a central midfielder. Having this kind of versatility helps the manager be a little more flexible. Whether that is by adjusting formations mid-match, or being able to use his to fill gaps when injuries or suspensions occur, it could be a big asset.
This will also be a big asset for the Italy national team.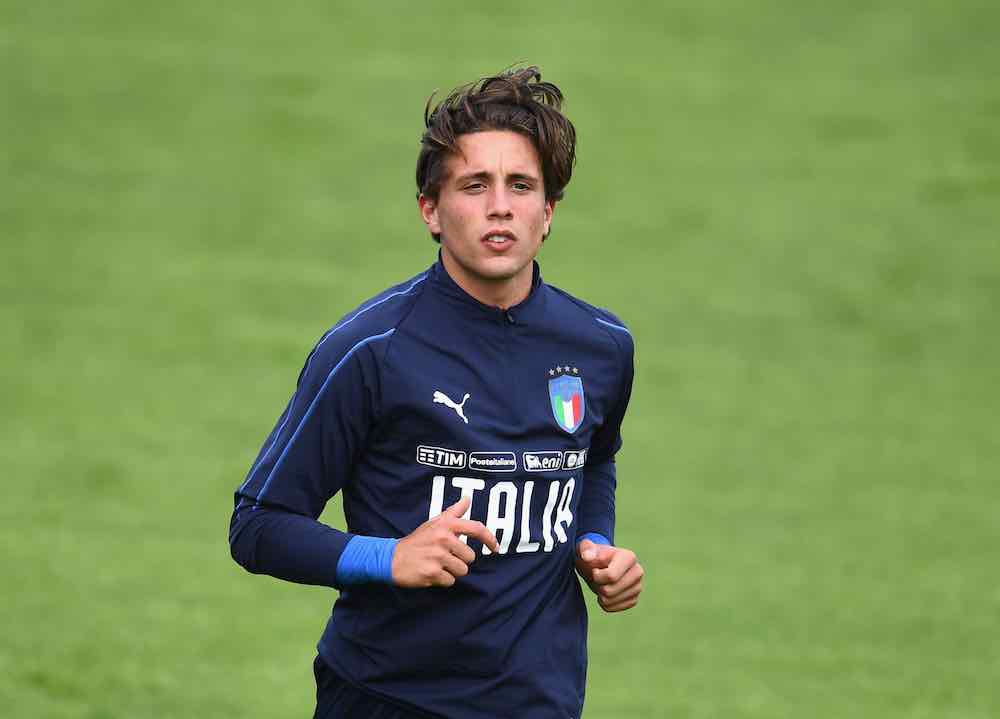 Having first played for the Azzurri youth sides in 2014, when he made his debut for the U16s, Pellegrini has continued to represent country throughout the age groups. It would not be a stretch to say that he will get a chance with the senior Italy squad soon, especially as they are currently thin in the full-back positions.
Being able to continue and grow his career at Juventus would help him grow as a player and boost his chances of international recognition, maybe even at a major tournament one day soon.
Current Italy U21 boss Paolo Nicolato has certainly realized this, and believes Pellegrini destined to have a great career.
Pellegrini possesses many of the qualities required to become a top full-back, and plenty of teams have noticed this. There is no surprise the likes of Napoli and others have shown interest. It is evident he has the potential to be a top player in Serie A, and can certainly solidify himself as a player Roberto Mancini could use for the national team.
Due to the factors mentioned above, it would be a horrendous decision for the Biaconeri to give up and cash out on Pellegrini so early. The Juve hierarchy must take his talent, versatility and hardworking attitude into consideration before making any decision.
Simply put, giving up so early on such a young player with so much promise would undoubtedly be the wrong decision by Juventus. Even after securing their ninth straight Scudetto, an overhaul is needed at the club, and keeping Pellegrini would surely be a step in the right direction.