By Raj Das.
Barcelona and Lionel Messi may have breezed past Napoli in the last 16 of the Champions League, but progress beyond the quarter-finals will be much more difficult.
Although the Catalan giants went on to win 4-2 on aggregate against the Serie A side, do not be fooled for a moment into thinking this Barcelona team is in top condition.
Antoine Griezmann, as usual, did not have any impact in attack. He carried on in his workman-like role — a performance that saw him running around and chasing down opponents — but little in terms of creative input.
For a large portion of the game, this expensively assembled side looked lacklustre in their passing and creative intent. It seemed they were doing just enough to get the job done.
Barcelona may have breezed past Napoli but the next phase of their job has become considerably harder. They now face German powerhouse Bayern Munich in the quarter-finals on Friday. Bayern are a resurgent, vigorous and confident force, having won their record 30th Bundesliga title in February.
Hansi Flick's side hammered Chelsea 7-1 on aggregate after a merciless, ruthless second leg performance, a match they needn't have played with such gusto, but that is the DNA of the five-time European champions.
Against Barcelona, Bayern will be confident of a positive outcome. The match against Chelsea provided them with adequate preparation before heading out to play the crucial Champions League quarter-final. It augurs well for the Germans.
Describing Lionel Messi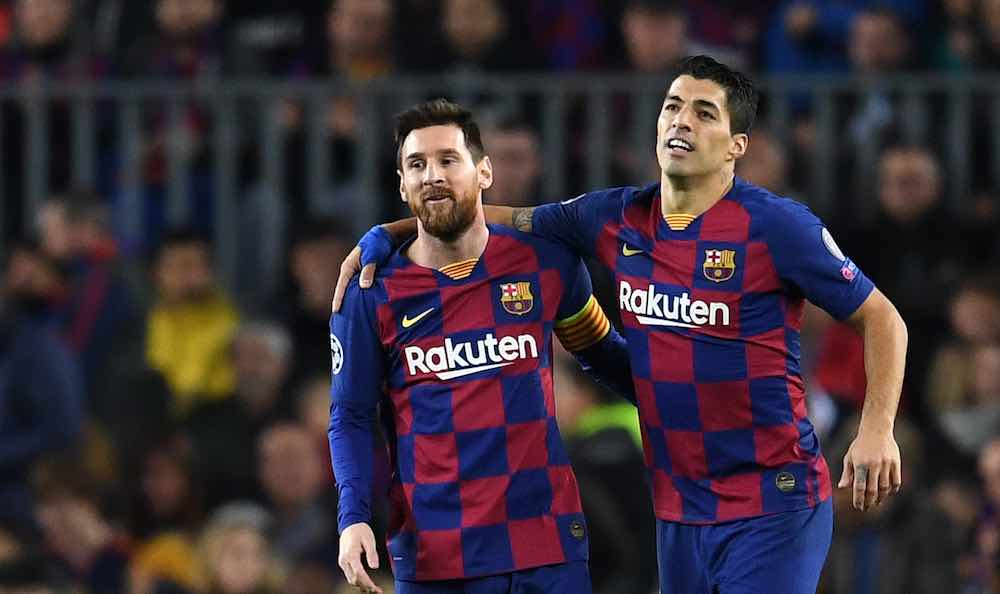 The Barcelona captain is now 33 and spends the majority of the game walking. Yet, that is what helps him stay energised even during the final stages of the game.
It was his brilliance, yet again, that helped Barcelona extend their cushion. Picking up the ball in his usual right-wing spot, he went past two Napoli defenders, before momentarily losing the ball, and then picking it up again and lashing it out to the left corner.
It was one of those moments the Blaugrana faithful were waiting for a long, long time. A performance that compelled Peter Drury to describe him as: "a conjurer, a ripper up of reason, a dream machine, a perennial seizer of the day."
The Threat of Robert Lewandowski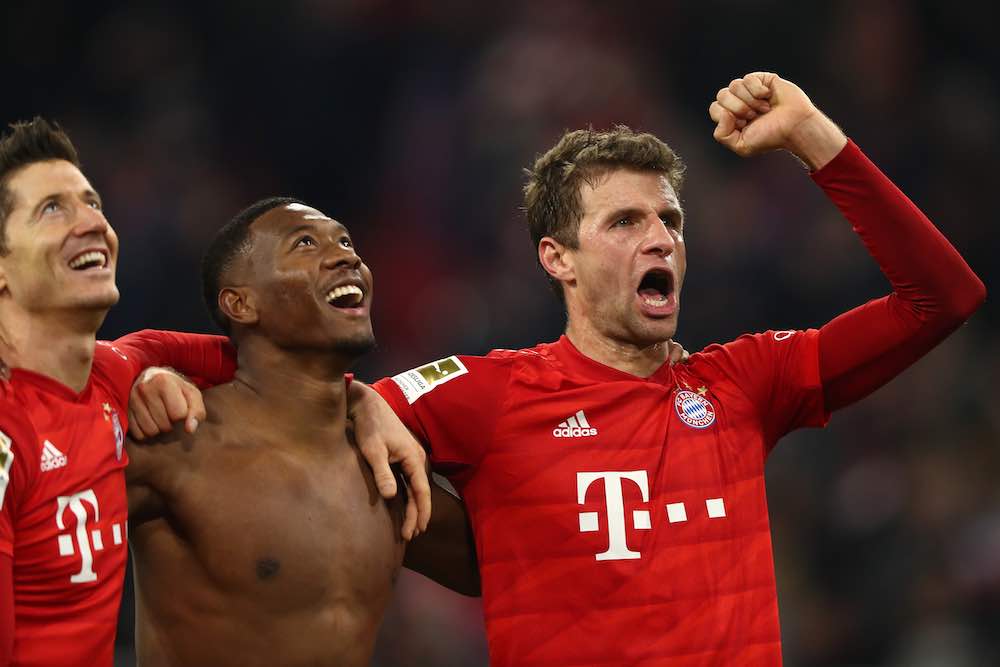 Had France Football not cancelled the Ballon d'Or for this season, Robert Lewandowski could well have won world football's greatest individual prize for the first time.
The Polish striker has scored a mammoth 34 goals in 31 appearances in the Bundesliga, while also providing four assists. In the Champions League, he has netted an astonishing 13 goals in 7 games, also supplying four assists.
Therefore, in 617 minutes of European football, Lewandowski has contributed to a goal in every 36 minutes of action. Such numbers are comparable to Messi and Cristiano Ronaldo.
What makes Lewandowski an even bigger threat, though, is his penchant for teamwork. Like Messi, he does not care much for individual recognition.
When asked if he was gutted by the scrapping of the Ballon d'Or, an award he was likely to win this year, Lewandowski told ESPN FC:
"I appreciate that. I have to say that so many fans stayed behind me… But for me the Ballon d'Or is no subject, no thema in my life because we have Champions League, we have so many games until the end of the year and this is for me more important in this moment."
Rather than cancel the 2020 Ballon d'Or, @francefootball should do the right thing and give it to Lewandowski. pic.twitter.com/J6VGNSC9jz

— James Nalton (@JDNalton) August 8, 2020
Lewandowski also seems to get along well with his teammates, especially with the German forward and his good friend Thomas Müller. It was Müller who coined the term Lewangoalski to appreciate the Polish striker's goal threat.
With Barcelona's wobbly defence being an issue throughout the season, the Bavarians, along with their prolific number nine, must be smacking their lips.
The Coutinho-Barcelona Narrative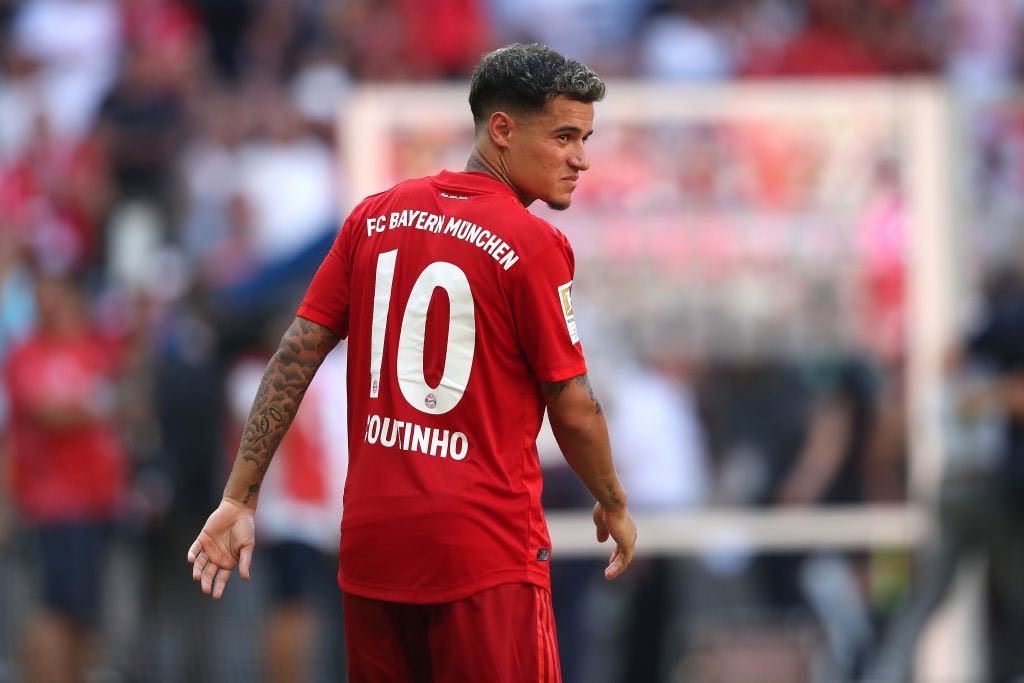 Since his loan move to Bayern, Philippe Coutinho must have been dreaming for an opportunity like this. This is his chance to show his worth to Barcelona and prove all those doubters wrong.
The Brazilian hasn't had a prolific Champions League campaign so far in terms of attacking contribution. He scored just once and provided two assists in five starts, but all this can quickly change if he can put his best foot forward against Barcelona should he take to the pitch.
Given the fact that this is a one-off game, with the second leg fixtures now taken out of the equation, a solid performance from him might remind everyone why Barcelona were so desperate to get their hands on him in the first place.
All this sets up nicely for Coutinho and Munich.
How Will Barcelona Fare Against Bayern?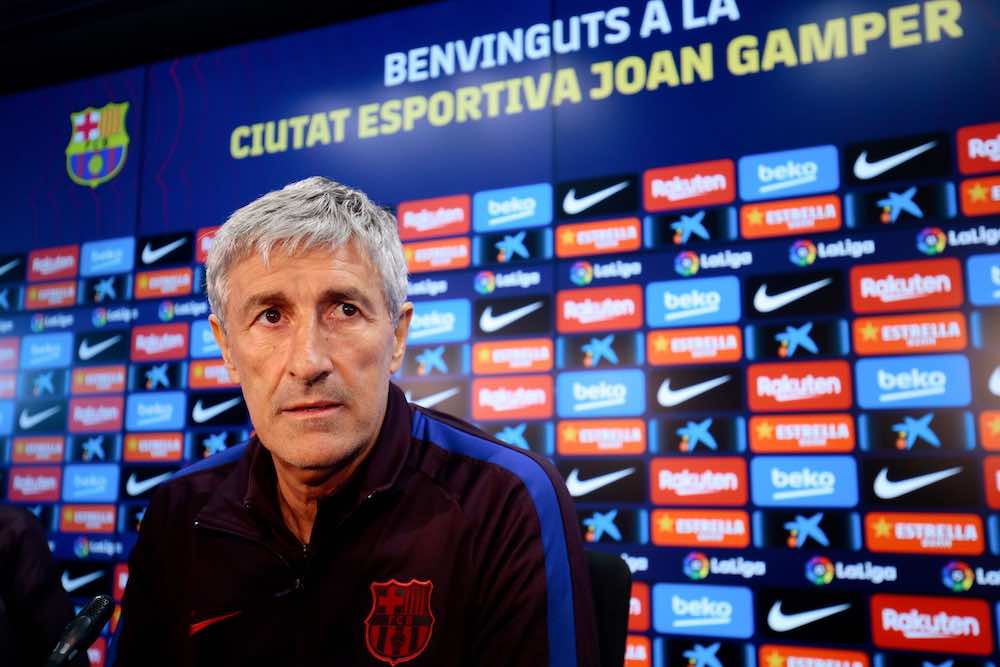 Right now, on the evidence of the match against Napoli, Barcelona's chances of progression are very slim. Of course, knock-out football can be unpredictable, and the Catalans may not only progress past Bayern but also end up winning the competition.
But apart from individual moments of brilliance from Messi, which has been a perennial theme throughout the season, Barcelona do not seem to click in attack. They may also pay for their defensive woes in the Champions League, just as they have in La Liga.
To make matters worse, Quique Setien does not seem to have learnt from his mistakes, and against Napoli, he took too long to make his substitutions.
Bayern are a team capable of scoring from anywhere. Against Chelsea, goal contributions came from the midfield in the form of Corentin Tolisso. Even Ivan Perisic chipped in. Despite having the lethal Lewandowski, Bayern are not solely dependent on him for goals.
But Barcelona are heavily dependent on their forwards, especially Messi.
Like the header from Clement Lenglet which eventually opened up the floodgates, Barcelona need more goals from sources other than their forwards. Arturo Vidal could also help in this regard. In short, the goalscoring responsibility has to be shared.
All said, we are in for another Champions League classic.