James Rowe spoke to former Newcastle and Queens Park Rangers defender Peter Ramage for WFi. They discussed coming through the ranks at his boyhood club, becoming a coach, playing football in India, and the players and managers who have stood out during his career.
---
You are currently assistant coach at Phoenix Rising in the United States. You also played for the club at the end of your playing career. How are you enjoying your new role at the club and could you elaborate on that role?
"I am finding coaching to be really challenging but really rewarding in the same breath. During my playing career, I had earmarked becoming a coach as something I wanted to do. I have loved the game of football since I was old enough to kick a ball so it was always something that, post-career, intrigued me.
"I did my coaching badges while I was still playing and I started out coaching kids, and it was something that reaffirmed that it was something that I wanted to do when my career finished.
"After my playing career finished at Phoenix Rising, I went back to Newcastle United and I starting working with the under 13s in the academy, I got real joy from working there and working alongside great coaches and good young players.
"Then I got a phone call out of the club from Rick Schantz who is the current [Phoenix Rising] head coach and he was the assistant manager when I was playing at the club. He asked if I wanted to come out to Phoenix to become assistant with Blair Gavin, another player that I played with at Phoenix Rising, to help guide the ship in the right direction. It was a great decision to go out there and I loved every minute of it. The challenges it brings stretches you everyday, but it is a challenge that I am really enjoying."
---
You came through the youth setup and went on to make appearances for the first team at Newcastle United. How do you look back on your time at the club and do you have any highlights or special memories?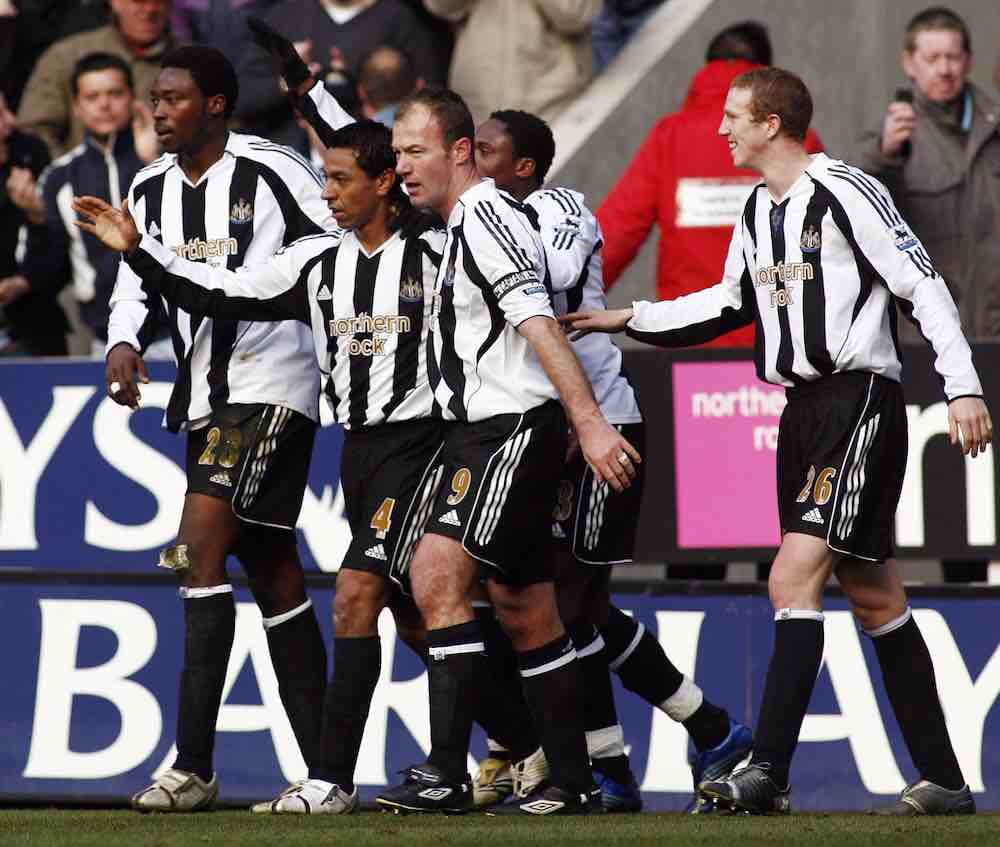 "I look back on my time at Newcastle United with a tinge of frustration and immense pride. I suppose that the frustration is that I arrived at the academy at the age of eleven and my dream was to play for Newcastle United and only Newcastle United, so to have to leave when I did basically through not being good enough was frustrating.
"But I knew that I had given everything to the club, and every time that I pulled the shirt on was a highlight to be perfectly honest with you. I was living the dream and when I started out I wanted to be a first-team player for Newcastle United and coming through the ranks, that was always the dream.
"I am really proud of what I achieved at Newcastle United on a personal level, but I was frustrated, but it was through no fault of anybody but myself. I worked my socks off but obviously I was not good enough to establish myself as a regular and stay at Newcastle United longer that I did."
---
You a spell playing for Kerala Blasters in India. How do you look back on your time playing in India and do you have any highlights or special memories?
"The move to India kind of came totally out of the blue. The Indian league was only in their second year of existence and I was a little bit sceptical of how the league was going to be and how Kerala Blasters were going to be run as a club. But the manager who took me out there was Peter Taylor, who is a well renowned and well-respected coach in England.
"I trusted him and his judgment on the Indian league and how everything was going to be setup. From the hotel, living accommodation, and things like that, and everything exceeded my expectations.
"One of the highlights of my career was going out to a country that I honestly may well have never visited in terms of a holiday destination. The people were so friendly and the country was stunningly beautiful and I had an absolutely wonderful four months there, and to top it off the standard of football was way better than I expected.
"There were some international superstars still playing in the Indian league and it has grown from strength to strength. To experience the wonderful country and also the top class professionalism of the organization of not just Kerala Blasters, but also the Indian League, and to play football too was a real highlight to play in India.
"Peter Taylor was also a really nice man, and we suffered from some internal politics that was going on at Kerala at the time, which was a contributing factor to why we struggled as a team.
"I grew up watching Peter at England 21 level and the highest level in the Premier League, and everyone that I had spoken to that had worked with him was full of high praise for him and he did not disappoint.
"He was a top-class professional and it was a shame that things behind the scenes did not work out for him and for us as a team."
---
You accrued experience at different levels in England as well as your time abroad. When you look back on your career could you say who were among the best players you played alongside?
"That is a really good question. Coming through at Newcastle United I used to stand on the terraces and be singing Alan Shearer's name week in and week out, I even had his name on the back of my Newcastle United shirt, so to then go on and play alongside him was a dream come true. He was an inspiration to me coming through at Newcastle and for him to be Newcastle born and bread and to come back to the football club as a world-record signing and to play with him was a real honour.
"From a technical point of view, the best player I played with was Nolberto Solano. He was a wonderful winger and for a young full-back like myself coming through he was such a great pro to have in front of me. He would guide me through games, especially big games in the Premier League.
"He used to say: 'just give me the ball, I will look after you,' and he really was an inspiring player to play with. Technically and tactically he was beyond some of the players that we had at Newcastle United at the time.
"Then finishing my career to play alongside Didier Drogba, even as a 40-year-old the guy's professionalism and his will to win… he did not come to Phoenix Rising to see out the last two years of his career he came to win, and he guided us single handily through play-offs to the USL Championship final.
"He was not only a top-class person on the field, but he was a top-class person off it. Those three players stand out amongst many great players that I played with."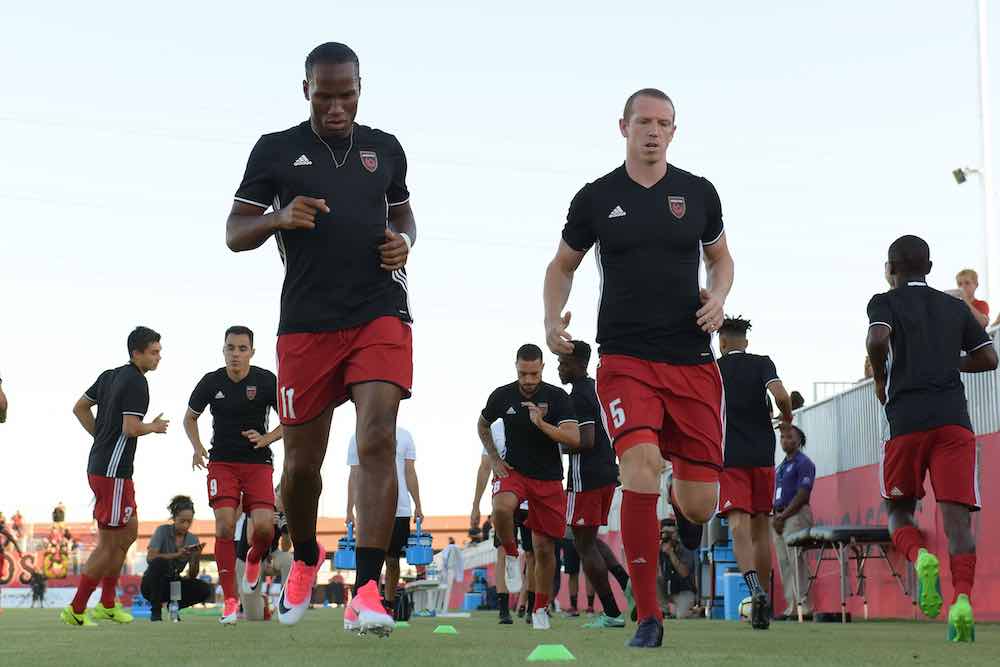 ---
I can imagine in your position as a defender that you came up against many difficult opponents through the years. When you look back could you say which opponents stood out for you?
"Yes, I referenced Didier Drogba when I played with him but when I played against him he was one of the most demanding challenges I have ever faced. He had absolutely everything a centre-forward needed. He had pace, power, strength, he was great in the air, and he had two wonderful feet for finishing. He was almost the complete centre forward.
"Playing against him was always a worry because you just did not know how to deal with him. If you tried to rough and tumble him he could deal with that, if you gave him a yard he could turn and he would have tricks, and he had the pace a power to do absolutely everything. He was one of the most complete forwards I have ever come across in my career.
"From another aspect, Wayne Rooney he was such a gifted footballer. I played against Rooney when I was young and coming through the ranks at Newcastle United at under 17 level. At the time he was only 15 years old and even at that age it was like: 'Wow! This kid is going to be a superstar,' and he went on to be that superstar.
"Didier Drogba and Wayne Rooney are two of the best forwards I have come across during my playing career."
---
Finally, Peter, you already mentioned Peter Taylor, but when you look back on your career could you say who were the coaches and managers that meant a lot to you and played a key role in your development as a professional footballer?
"Yes, now that I look back as a coach and I look back on the coaches that made an impact and every single manager had an impact on me in some way.
"There are a couple that spring to mind. Dougie Freedman at Crystal Palace took me to the club in the summer of 2012 when nobody was really wanting to take a punt on me. I struggled to get a club but I had been at Crystal Palace the previous year on loan and Dougie had kept in touch. He called and gave me an opportunity, and that following year we went on to get promoted the following season to the Premier League.
"Dougie had a real way of knowing how to get the best out of players that were maybe not technically the greatest, but tactically very astute players and that is what we were. He had a real impact on me.
"Neil Warnock was a real Marmite manager — you either love him or you hate him, and I did not play many games under him but his man-management skills were really good and made a real impact on me and how I am now as a coach in how to deal with players.
"I loved seeing how he would interact with the players and you knew there was a line not to be crossed, and if you did cross it, by God he would let you know, and you were out there door and there were no second chances.
"Going back right to the beginning of my career, the great Sir Bobby Robson. He was an absolutely wonderful manager to have coming through as a young kid, because he knew everybody's name from top to bottom.
"I was a young 17-year-old YTS and he knew everything about me, he knew my parents, my Dad was an international rugby referee and he would ask about the games where he saw my Dad on TV, and then he would go across the road and be talking to Alan Shearer.
"He had a way in which he could connect with young and old and he did not care for reputations. He had instant respect as soon as he walked through the door from everybody, and that had a profound effect. This guy that has managed some of the world's greatest players knew about a little 17-year-old from Berwick-upon-Tweed, and knew everything about him as well and as much about the Brazilian Ronaldo.
"He was a great person, great coach, and a great man-manager to begin my career under. He was in his late sixties when he came to Newcastle United and he had this way of communicating with everybody. Players that he brought in from Spain he would speak Spanish with them, and he had a real aura about him and you could not help but love him.
"We had a young group of players who tested his patience, similar to the likes of Neil Warnock he had a way in which the boys could test him, but they knew there was a line that was not to be crossed. I think Sir Bobby was so affectionately loved by everyone at Newcastle United and he is still sorely missed to this day."