By Daniel Lucci.
After solidifying their ninth straight Scudetto, Juventus have left their rivals in anger once again. However, this season we saw a very close race practically until the final whistle.
With Juventus looking shaky at many points throughout the season and having sacked Maurizio Sarri after their Champions League exit, replacing him with Andrea Pirlo, Serie A rivals will be looking to finally end their reign atop Serie A next season.
But where do the likes of Inter, Lazio, Napoli and Roma need to improve? What kind of reinforcements will they be looking to sign this summer? Let's take a deeper look at what these clubs will need to do this summer if they want a chance to finally lift the Scudetto next season.
Inter Milan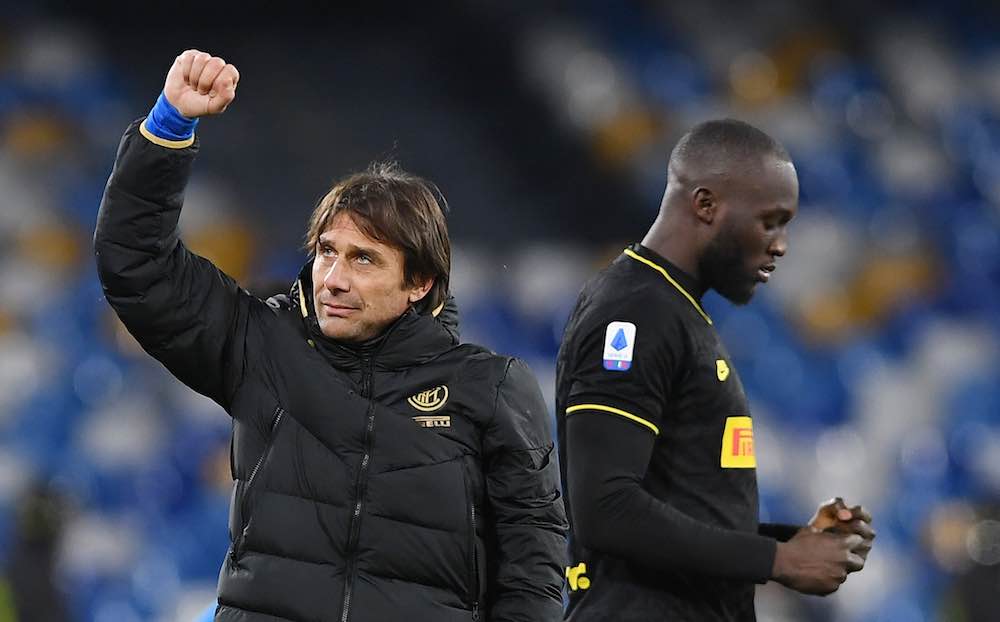 Since taking over last summer, Antonio Conte has really improved this Inter squad and it is clear he has instilled a hardworking mentality in each player.
With the signing of Achraf Hakimi already confirmed, Inter have already fixed one of their pressing issues from this season. Hakimi was dominant for Bundesliga side Borussia Dortmund as their main right-wingback, very similar to the position he will take up in Conte's system.
The signing of the 21-year-old Moroccan is a step up from the likes of Antonio Candreva and Victor Moses.
Beppe Marotta and Conte are not done there, though, as rumours continue to grow that Inter are on the verge of signing one of Italy's top young prospects, Sandro Tonali.
The 20-year-old had a decent Serie A debut season for lowly Brescia, and now is as a good time as ever for the youngster to move onto a bigger team. Working with one of the top coaches in the game, surrounded by some top players, you could see why Tonali believes this would be a smart move for his career. €35m for Brescia is a decent return.
Inter's transfer deals probably will not stop there, either, as a left-wingback is needed along with another centre-back to add squad depth. Depending on Lautaro Martinez staying or going, they will most likely need another centre-forward to partner Romelu Lukaku.
With a few more additions, Conte will undoubtedly have his men moving like a very well oiled machine and, considering the amount of money Inter spent last summer, it is safe to say Conte will have the club's hierarchy digging deep into their pockets once again.
Lazio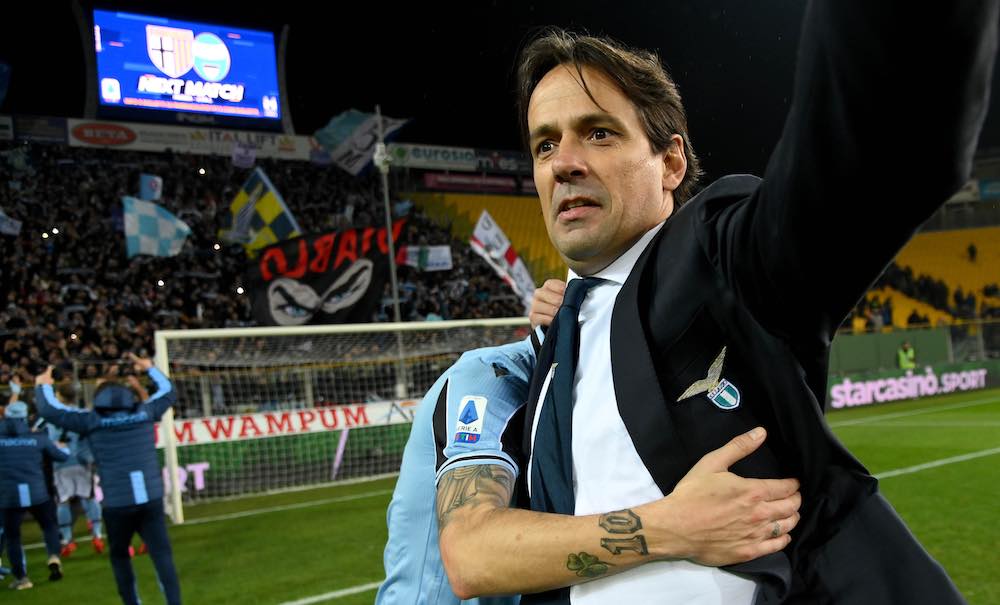 After a blistering start to the campaign Lazio were right behind Juventus at the top of Serie A. Unfortunately, after the return to Calcio after play was suspended due to Covid-19, Lazio saw their chances slip away after a prolonged winless streak.
If Lazio want to be contenders again next season, they will have to make some moves this summer, specifically for a left-wingback and much better bench depth in each position. The likes of Jordan Lukaku, Jony, and Senad Lulic are not nearly good enough options on the left flank for a team that has their sights on winning Serie A.
Furthermore, their lack of depth at the back, midfield, and even attack needs to be addressed. In the case of injuries, suspensions or having multiple games per week, Lazio will need to upgrade their bench talent in case their top guys are unable to play.
Players like Stefan Radu (turning 34 years old) Lucas Leiva (33), Marco Parolo (35), Francesco Acerbi (32), Ciro Immobile (30) and Felipe Caicedo (turning 32) will not be able to be at their best if they play every match, or are playing multiple times a week.
Rumours are circulating that Lazio are working on the signing of 23-year-old Spanish striker Borja Mayoral from Real Madrid for roughly €20m. On top of Mayoral, there is talk that Lazio are trying to secure the signing of veteran free-agent midfielder, David Silva, who has been one of Manchester City's top players. This move would surely help bring more creativity to their midfield and even some veteran leadership, as Silva has collected many trophies over the years.
These signings are a step in the right direction for Lazio, however, one or two transfers will not fix all of their problems. It is time for president Claudio Lotito to open his wallet and spend some money if he wants his squad to finally bring the Scudetto home to Lazio.
Napoli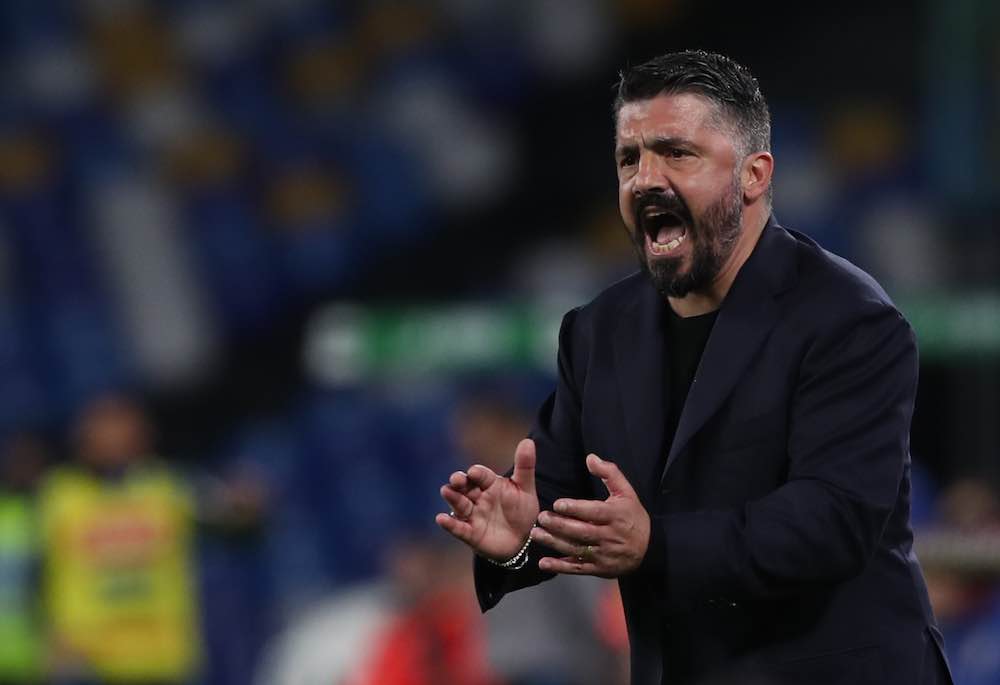 Since taking over from his mentor Carlo Ancelotti, Gennaro Gattuso has injected some much-needed grit and determination into this Napoli squad.
Their play on the pitch has really benefited from this and the coaching change unquestionably helped Napoli salvage their season. By no means are Napoli where they had hoped to be, but with the right adjustments this summer they could once again be within the grasp of the Serie A title.
They already had a busy January transfer window that saw Diego Demme, Stanislav Lobotka, and Matteo Politano join the club immediately, and also signed centre-forward Andrea Petagna and center-back Amir Rrahmani who will be arriving this summer.
On top of that already impressive list, Napoli have recently confirmed the high-profile signing of 21-year-old attacker Victor Osimhen from Ligue 1 side Lille. The additions of both Petagna and Osimhen will help fix their centre-forward issues, meaning Polish attacker Arkadiusz Milik looks to be on his way out.
Along with Milik, Napoli will look to cash in on Brazilian midfielder Allan, and right-winger Jose Callejon will be leaving this summer for free due to the completion of his contract.  After strengthening at centre-forward, Napoli's main priority seems to be at right-wing, with Callejon leaving and both Politano and Hirving Lozano have been rather underwhelming when given opportunities. An upgrade in the position would not be a bad idea.
The addition of a new left-back is a strong possibility, as Mario Rui is decent but there are surely better options out there. There is still some uncertainty around right-back Elseid Hysaj, as he is undecided if he is going to stay or move on. If he does end up leaving, Napoli may consider bringing in a backup right-back for Giovanni Di Lorenzo, who is locked in as their starting right-back.
Lastly, only in the case of star defender Kalidou Koulibaly being sold in the summer will they then be looking for another defender to fill his void. Though, that scenario seems highly unlikely at this point.
Roma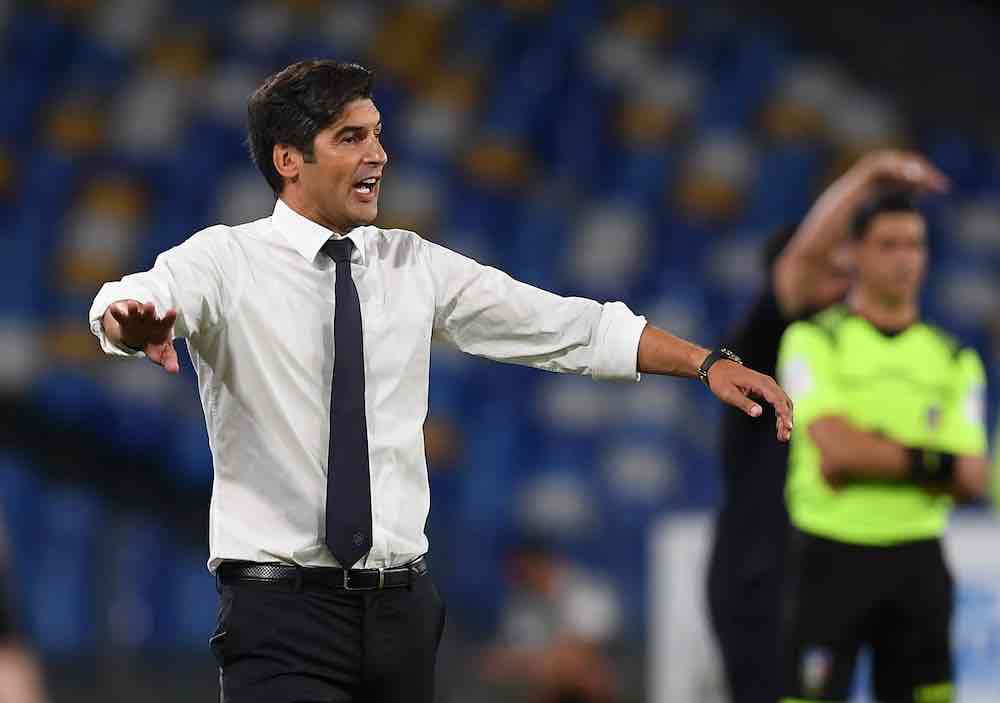 Paulo Fonseca's first season behind the bench with Roma was certainly not an easy one and it is safe to say they were inconsistent on many levels, and next season is not looking much better as Roma found themselves in a little bit of a financial crisis.
Before the sale of the club, Roma would have been a guaranteed selling club this summer in order to recoup some funds and then invested wisely.  The club was recently sold by James Pallotta to American billionaire Dan Friedkin, CEO of The Friedkin Group. This seems to be a good situation for Roma and their fans. But only time will tell if Roma are a buying or selling club this summer, but with Pallotta gone maybe we will finally see Roma make a big splash.
With the sale of the club out of the way, Roma's most important piece of business this summer will be to hang onto their young talent. They must do everything in their power to keep the likes of Nicolo Zaniolo, Lorenzo Pellegrini, Gianluca Mancini and others if they want to stay competitive. Some of the lesser players like Javier Pastore, Diego Perotti, one of Justin Kluivert or Cengiz Under will likely be the ones to be sold to generate funds.
If feasible, the Giallorossi's other areas of concern should be finding a quality backup for the ageing Edin Dzeko; a veteran centre-back, as it seems certain Chris Smalling will be heading back to Manchester United as his loan expired; and potentially a right-back or right-wingback, depending on the formation they decide to move forward with.
Fonseca prefers playing with four at the back, but the current Roma squad seemed to perform better with a back three. Sticking with the three at the back could potentially mean the return of former Roma captain Alessandro Florenzi after his loan at Valencia is completed.
Yet, all that is certain for now, is that the Giallorossi still have a rather tricky transfer window ahead of them.
📰Tuttosport: Contacts between AC Milan and Atalanta for Pessina continue. But everything will be decided after the Champions League. pic.twitter.com/9IDYSENpUB

— TeamMilanAC (@TeamMilanAC) August 8, 2020
As well as the teams mentioned here, who will all have rather different approaches to their summer transfer windows, do not count out the likes of AC Milan or Atalanta, both of whom finished the season strongly and will be looking to build on that in the next campaign.
Due to their smaller transfer budgets when compared to the other teams, both the Rossoneri and La Dea will most likely have quieter summer markets, purchasing younger players that show potential.
The competition for Serie A glory is at a high right now, and with some important moves by each team competition could be even higher next season.
Each of Juve's rivals will be hoping to be the ones to finally dethrone the champions at the top of Serie A, and this upcoming campaign could potentially see the crowning of new Serie A champions for the first time in a decade.
Although this summer's transfer market only runs from September to October, let's hope it is action-packed!