James Rowe spoke to The New Saints manager Scott Ruscoe for WFi. They discussed his playing days with the club, his time at Chester City, the coaches he's learnt from on the road to becoming a manager, and his future ambitions.
---
You have been manager of TNS since 2017, having also played for the club. How does it feel to be the manager and what do you view as the challenges of managing such a club at TNS?
"Towards the end of my career management was always something that I had my eye on and something I wanted to do. I got into coaching in and around my twenties.
"I wanted to give management a go in a place that I was comfortable. I was captain of TNS and record appearance holder, both domestically and in Europe, and I had won everything as a player, so I thought why not test myself as a manager.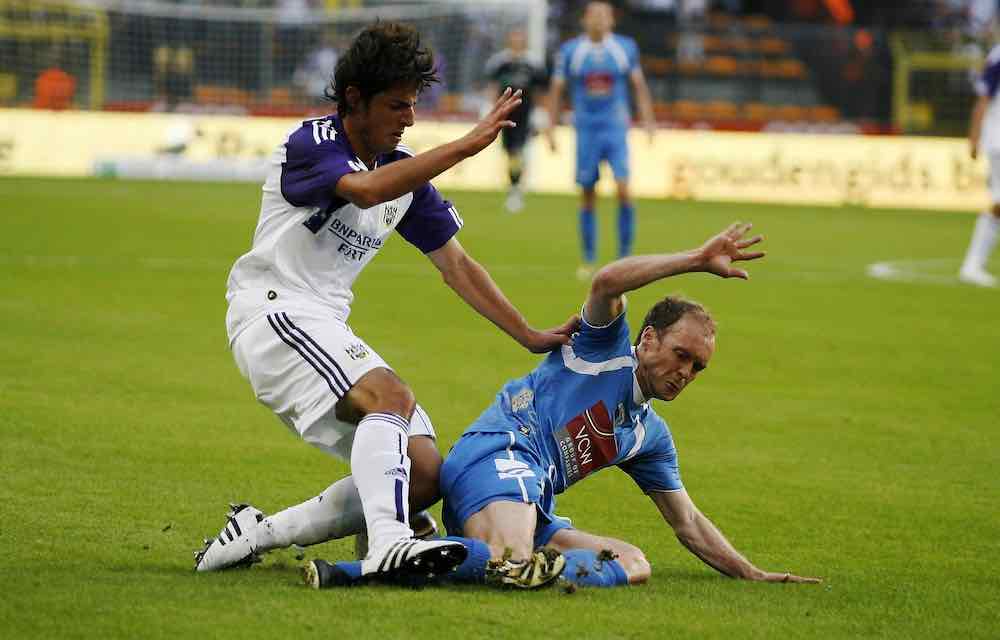 "The challenges at a club like TNS is that everybody wants to take your place. Everyone is looking for a new winner of the league as we have won the Welsh Premier League eight times on the bounce. Even if we win it, people will say we are supposed to win it, so you can't win. We are there to be shot at.
"We are also the only full-time outfit in the Welsh Premier League. Connah's Quay are a hybrid of full-time and part-time. People want to be where we are and people want to join our football club. The challenge is for us to keep doing it week in, week out, and year in, year out.
"Our ambition is to do well and make progress in Europe, first and foremost in the Champions League and potentially the Europa League. I look at teams in Ireland that have done it and they have coped well in European group stages, so that must become an ambition of ours."
---
You had a spell in the youth setup at Port Vale. How do you look back on your time at the club and did you learn anything in particular that stood you in good stead for your career as a professional footballer?
"First of all, I started out at Shrewsbury, being a Shrewsbury boy. It was an exciting time to be at school and be part of a professional club at the centre of excellence, and thinking that football is something I would like to do after I leave school.
"I went to Aston Villa as a 15-year-old and it really grounded me. Lee Hendrie and Darren Byfield were the year above me. I played in the same team who went on to play for Manchester United. The management at Aston Villa changed and I left to sign as a YTS for Stoke City.
"I played under some excellent managers in Lou Marcari and Joe Jordan. I was also captain of the youth team and I really enjoyed my time there. I look back now and I learned so much from the managers I played under and processes in place at the time.
"I signed professional under John Rudge at Port Vale and he gave me a chance, and I came into a squad of top professionals: Jon McCarthy, Steve Guppy, and Martin Foyle and I went on to improve in those three years and gain everything I need to go on to do as well as I could have done in a professional environment. It was a fantastic time in my career.
"Graham Potter was with me at Stoke and was a few years older than me. I got in touch with him when he was at Östersunds FK about coming over to do my [UEFA] Pro License course, and we spoke about our time at Stoke City. In that summer he got the job at Swansea City.
"As part of my Pro License course, one of the questions was can you speak to three managers about their first 30 days in the job, and I spoke to Graham Potter, and Paul Hurst of Shrewsbury Town as I was very impressed with what he has done as a manager and the experience in his career. He was someone who inspired me. If you look at his story in professional football — taking Shrewsbury Town to the final of the play-offs and Johnstone's Paint Trophy in the same year. I did a special project on that and he gave me some great insight.
"Lee Fowler and Craig Harrison, who was my manager at TNS too. It was great to get an insight about his role after such an excellent period of domination at the club.
"It was nice to have those contacts from my time as a young professional player, and that stands you in good stead because they have been there.
"In the case of Graham Potter, he was brilliant to listen to, and the route that he had taken and doing it the right way. He is one of the best young coaches in the game."
---
You had a two-year spell at Chester City. How do you look back on your time at the club and do you have any special memories or highlights?
"Chester City was an excellent learning curve. I joined the season they got relegated, so it was all change and a turbulent time for the club, fans and the squad, too. The management had also changed.
"Graham Barrow signed me on recommendation from Harry McNally, and he also helped to get me a couple of trials at Derby County and Tranmere Rovers the season before. I did not quite make it at either club, but I was very close. Harry McNally pushed me to take the chance at Chester City and I am glad he did.
"Harry McNally is no longer with us, but he is one character I look back on who helped me no end. He did not have to do it but he saw something in me as a young player and I am grateful to him. He told me: 'look, go to Chester City, they have an excellent manager there who will help you, and he gives chances to young players and you will have a good time.'
"I signed a two-year contract and I stayed at the club just over 18 months as the club changed manager three times: Graham Barrow, Steve Mungall and Mark Wright, who was a former captain of England. I learned a lot from all the managers I played under there.
"In my first season at Chester City we got to the FA Trophy Final and I scored the winner in the first round of the FA Cup away at Plymouth Argyle. We went on to beat Oxford United and play Blackburn Rovers at Ewood Park, so as a young player of 20 years old, I was playing for a conference club against such a Premier League club who had a healthy league position and had also won the League Cup that season.
"We had an excellent first season. After that season Graham Barrow got the sack which, coupled with a change in the chairman, hierarchy and management at the club, I knew that it was time to start thinking about going elsewhere.
"If Graham Barrow would have been in charge that second year, who knows what would have happened.
"But I never look back too much. I had a great 18 months at Chester City and I certainly improved as a footballer.
"One regret I do have is suffering a cruciate injury around that time that kept me out for three months which is not ideal when you are trying to get a foothold in and play as well as you can for the club. I did not sulk, I got my head down and recovered to be as fit as I could and I ended up playing 70 matches for Chester City in an 18 month period.
"I look back with fond memories of my time at the club and a very good spell in my professional playing career, I really enjoyed it."
---
Finally, Scott, you are still very young as a manager and you have accrued good experience so far. Is there anything in particular that you would ideally like to achieve in your managerial career?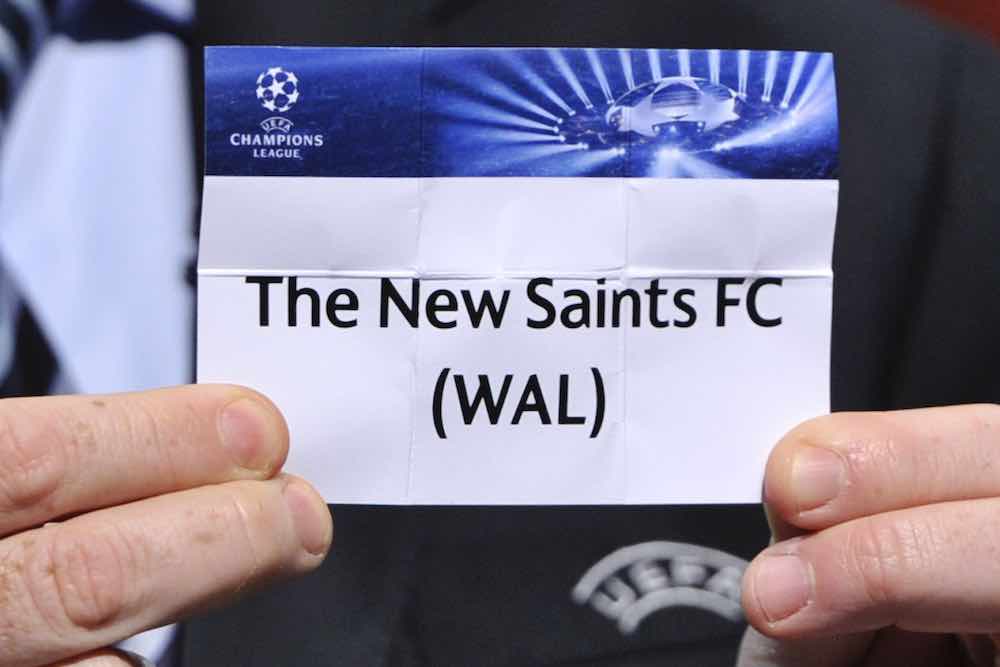 "Yes, certainly. I have been an assistant in the past for four years so I am always learning. I have have had some mentors and good managers that I have worked under and alongside with lots of different experiences. I use these to plan what I would like to do and where I want to go and where I see my vision in five to ten years.
"First and foremost, that is with TNS, as I want to give something back to the club to maintain high standards and consistently dominate. TNS football club have given me great service as a player, assistant manager and now as the manager. I have been able to use these positions as building blocks, and this would not have been possible without the support of the football club and the chairman Mike Harris — his continued support, passionate personality, and involvement in the club. It has pushed me to go on to be the best that I can be at the moment.
"In my short-term management career, I would like to do as well as I can in European competition, and that would be a draw that would favour us to go on to reach that Europa League group stage. If you take small steps and can improve on our performances and fitness levels, as there are very fine margins.
"If you look at this season we beat Kosovan Champions KF Feronikeli over two legs, winning away from home, and such a win in Europe was the pinnacle of my managerial career so far.
"We then played FC Copenhagen over two legs and we are punching above our weight, and that is no secret. We only have a budget of £600,000, up against FC Copenhagen who have a budget of €30m. We should not be on the same playing field.
"We were beaten heavily by Ludogorets Razgrad but that was our sixth match in knockout competition in the Europa League and at the time it hurt and it took my a while to get over it, but when you are a young manager and you are experiencing these matches in Europe and pitting your wits against the very best teams and coaches, and you are trying to set your team up to try and challenge and win these games.
"You do not get these experiences in a junior system or Non-League, and I feel privileged to be in this position.
"I want to win the Welsh Premier League with TNS, give ourselves the opportunity to challenge in Europe, and make sure we can keep TNS in a safe place, continuing to strive and be a force in the Welsh Premier League.
"After that, if I get the chance to progress and be the best that I can be, whether that be as a number two or a manager again my own right in a different league.
"I have always been fascinated with the work of managers abroad and as a player, I had an opportunity to think about taking the opportunity to play abroad. I had a chance to play in Malta but I decided to stay where I was. I was torn, and I decided to stay because I thought that my immediate future was going to be in coaching and I decided to progress through my coaching qualifications.
"I was able to study the likes of Carl Darlington and Craig Harrison and that has turned out to be a good decision in my development as a coach and as a manager. But I believe as a manager you have got to try and test yourself as high as you can, and if a chairman is going to give me that chance like TNS have given me, I would have to think about it very carefully and long and hard, because what I have got here the grass is not always greener.
"We are in a results business, and you survive on your results and you survive on how you treat people, and sometimes the assurances of your chairman don't always match the reality. I often tell my players you might want to go and earn more money or test yourself in another league, but be sure that you have got that stability and you have got a manager who believes in you, because what they say at the time and what they actually mean are two very different things.
"My advice is to choose wisely, and I will also have to do that whatever happens. Your next role in football is always your most difficult challenge because what you have got and what you can achieve are two different things.
"Of course, I am ambitious but I am still young and learning at 42 years old, and after passing my UEFA Pro License I just want to go and further my educational side of the game and go and learn from as many coaches and managers as I can.
"I recently messaged Sheffield United manager Chris Wilder to ask if I could come and have a look at how he is doing things as he is doing an excellent job and he will be up for manager of the year, there is no doubt about that.
"He was on my Pro License course in Wales and my UEFA A License course, too, so I have been fortunate enough to speak to him and be in his company. I am willing to do as much as I can and continue to improve and be the best manager that I can be."