By Jerry Mancini.
Toronto FC return to action on Friday evening as they play Vancouver Whitecaps for the second time in a week.
Each side will be coming off two days rest with the Whitecaps looking to rebound after a lopsided loss this past Tuesday at BMO Field.
Pablo Piatti scored his first goals for Toronto FC and in Major League Soccer in that 3-0 win, and Nick DeLeon added the insurance goal to secure the win.
Vancouver head coach Marc Dos Santos will want his men to put their previous match behind them and seek a better result.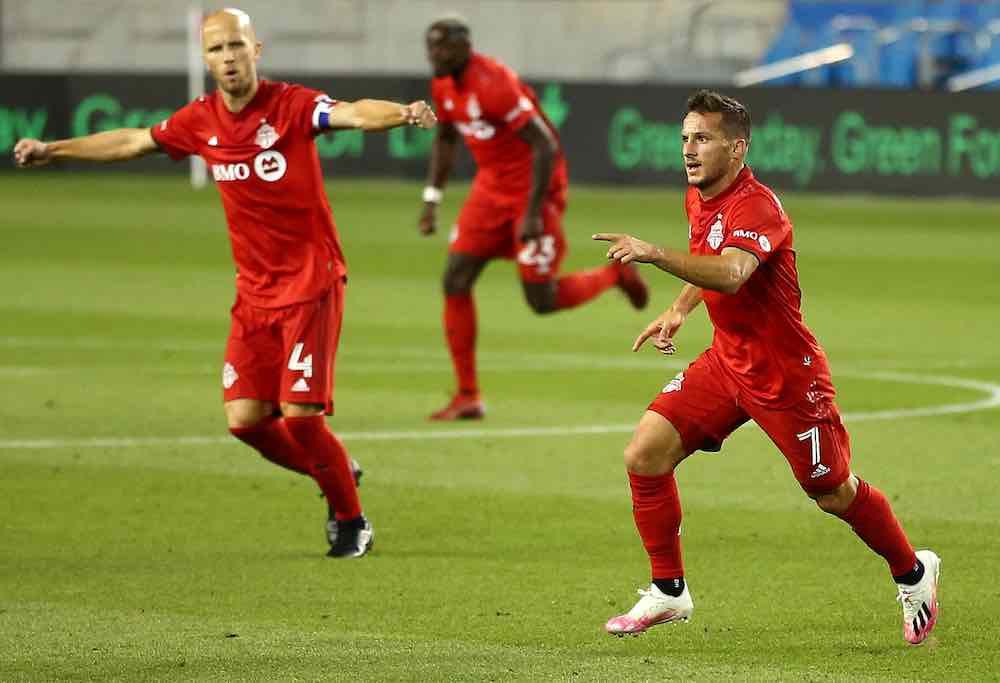 As for Greg Vanney, he will need to make minimal adjustments, but will still need to have his men fully prepared against the Whitecaps.
"I think we should expect a reaction," he said via conference call. "These guys are all professionals because they have a lot of pride, they have belief and confidence.
"I expect that the coaches will establish a gameplan that they feel will give them the best chance to get a result. I expect them to have a response. It's never a good decision to try to underestimate the opposition when you've had a good match against them last time.
"We have to come out with the right level of intensity. Every bit of what we had last game and maybe more.  Try to establish the vision of the game in our terms as much as we can and continue to be aggressive in the ways that we need to be aggressive."
TFC saw some familiar faces return to the lineup as Jonathon Osorio and Jozy Altidore each made their return. Both made their presence known throughout the match, yet Ayo Akinola continues to nurse a hamstring injury.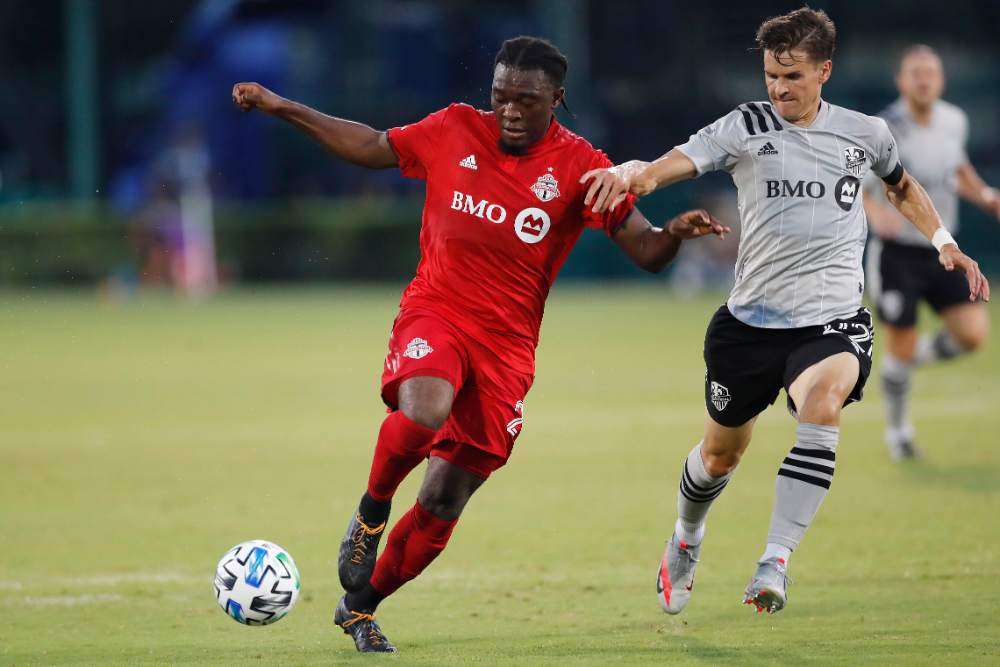 The forward last played in the final group stage match of the MLS Is Back Tournament against New England Revolution.
"Ayo is progressing," said Vanney. "He was in more of the training session today. He's continuing to get his high intensity working.
"[He is] questionable at best for tomorrow. I don't suspect he'll be involved [much if] at all. We're not in a rush with Ayo but once we get through tomorrow, we have a week to really get him ready for the next upcoming game. So, we're going to be patient, he's feeling good.
"Like I said, he's accomplishing a lot of things but we want him to get some real solid training sessions before we throw him into another match"
With Akinola expected to miss his second straight match, the return of Altidore came at the most opportunistic time as he will be relied upon once again and will lead the line. Vanney is expected to have a squad that is close to fully healthy and will have plenty of options to call upon in their upcoming match.
For Vancouver, Lucas Cavallini struggled to get involved throughout their last match as he was limited to one shot and 35 touches.
The club signed the forward to a record fee back in December and rate the forward very highly. It was his first game since March as he opted out of the MLS Is Back tournament. Fredy Montero and Tosaint Ricketts also returned to the lineup and this was Ricketts' first appearance on home-soil against his previous club.
The Reds have gone unbeaten in 16 straight matches dating back to August 3rd of last year and, in that span, have earned a point per game.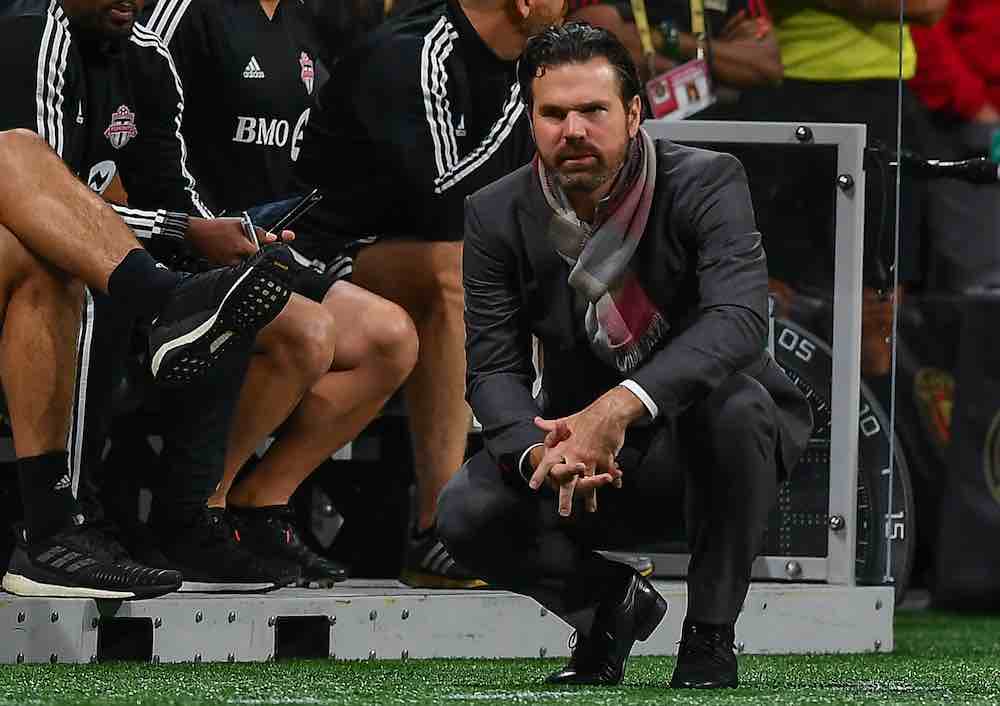 TFC has become a consistent and resilient side who is making it hard on their opposition, yet Vanney is assured that this won't become a talking point or distraction.
"It's more of something that gets brought up and not so much even in our group, but after the games," the head coach said. "When the results are done, we tag it on to the last series of results.
"It's never something we talk about going into a game. We talk about what it's going to take to get the results in the upcoming game.
"It's all about what the performance needs to look like, what guys responsibilities are, and the things that we're trying to build as a team as we continue to move forward. So, that's what our discussion is."