By Jerry Mancini.
When Ciro Immobile arrived at Lazio in 2016, even the most optimistic Laziale would not have anticipated what he would go on accomplish. He had struggled with Borussia Dortmund and Sevilla, but was able to turn his career around and become a key player in Serie A.
Since then, one of Lazio's main concerns, especially heading into the 2019/20 season, was to find a suitable back up to the Italian striker.
In the past four seasons, Immobile has been heavily relied upon. On most nights he has risen to the occasion and has helped the Biancocelesti win in plenty of ways. He has scored more than 20 goals in three of his last four seasons and is coming off the back of the best year of his career. He was Serie A's top scorer in 2019/20 with 36 goals, winner of the European Golden Shoe and his second Capocannoniere with Lazio.
Use your football knowledge to make bets on the football stock market – Football Index
Felipe Caicedo was often Immobile's replacement up front, or even paired with the Italian striker. In his first season with Lazio in 2017/18 the Ecuadorian was a big disappointment, finishing the campaign with just six goals in all competitions. The following two seasons, he improved on that, scoring 17 goals in Serie A.
Caicedo has shown an ability to score decisive winners, but consistency has been an issue, and his days with Lazio might be numbered.
Two summers ago, Joaquin Correa arrived from Sevilla and has been a serviceable player up front to play alongside Immobile. They have developed good chemistry, as Correa's speed, passing ability, and quick movement has allowed them to be successful.
Correa is more suited as a second striker or attacking midfielder, though, which makes it difficult for him to be a sufficient replacement for Immobile.
Now the Biancocelesti have qualified for Champions League, which also means additional funds, they have become more active in the transfer market. Lazio made one of their biggest moves in the summer transfer window since the signing of Mauro Zárate back in 2009.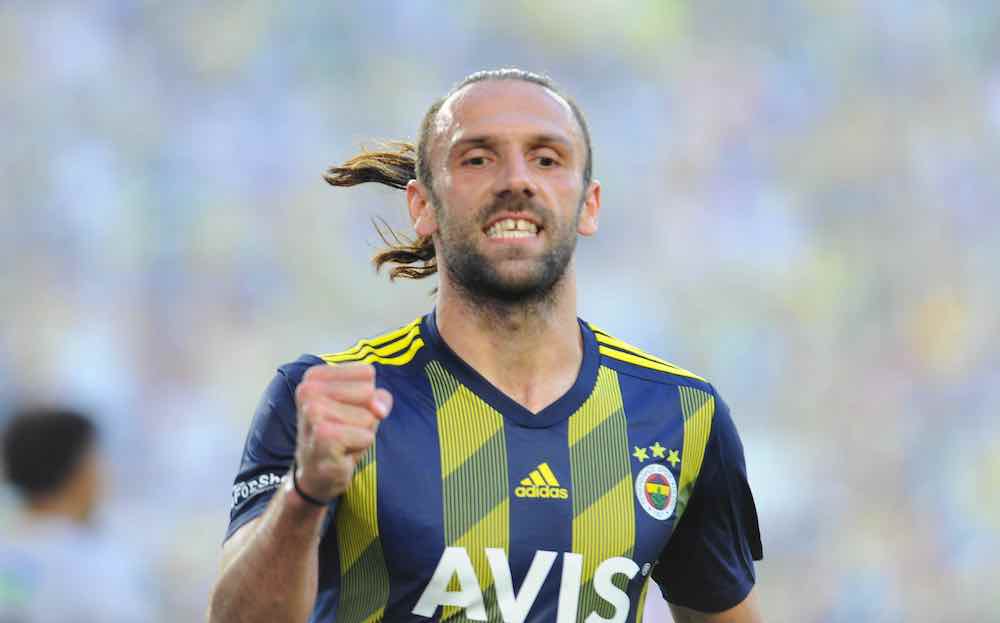 They came to an agreement with Fenerbahçe for Kosovan striker, Vedat Muriqi. The deal cost the club around €20m and is one of the most expensive signings in the Claudio Lotito era.
Muriqi was highly regarded in the Turkish Süper Lig and is expected to serve as a backup or play along-side Immobile. His arrival should help Lazio in several ways this upcoming season, and while there are still certain areas of the squad to be addressed, the No. 9 position has finally been checked off.
What Will Muriqi Offer Lazio?
The most important aspect of this deal is that manager Simone Inzaghi has finally received a player he asked for and one who will fit his plans.
Muriqi will immediately make an impact when Immobile is absent from the lineup. The 26-year-old plays a different style of football to Immobile, and this will give Inzaghi more options tactically. He will alleviate pressure on Immobile and should mean the Italian can be rested when needed.
Muriqi is the ideal, typical centre forward. He has shown the ability to score and is not scared to be physical in the box. In his lone season with Fenerbahçe, he scored 17 goals in the Super Lig. Prior to that, he scored 15 goals the prior season with Caykur Rizespor.
He is a tall and powerful forward who possesses great strength, can win aerial duels and has decent shooting ability. He has shown to be effective with his back towards the goal, where he's able to receive the pass, hold up play, and bring team-mates into play.
Muriqi is also effective in possession as he protects the ball very well. He is able to play quick one-touch passes, and doesn't force a pass when an outlet isn't available. He can develop further, too, and has a good work ethic.
Back in July 2019, his previous coach, Okan Buruk, had encouraging words to say about the striker.
"There is a huge difference between Vedat's previous years and his last year," Buruk said in an interview with Goal.
"Vedat has improved himself a lot. Especially in the period we worked together, he developed a lot, he did extra work. Good person, good athlete, good character."
While Inzaghi prefers to use one striker, it will be interesting to see how they play when Immobile and Muriqi are paired together. One viable option will be the use of Correa. The Argentine could be slotted as an attacking midfielder who could play behind either forward. His speed, ball movement and ability to advance the ball upfield very quickly will create scoring opportunities for either striker.
Inzaghi has options at his disposal which hasn't been the case in past seasons.
Muriqi joining Lazio is an indication that Lotito is committed to making them more competitive. He has shown the ambition to find reinforcements which will help make the manager's job easier in the coming season. Inzaghi finally landed a player he has asked for, and Immobile finally gets the assistance he has needed for many seasons.
Buy shares in Ciro Immobile on Football Index – bet on the football stock exchange
---