By Jerry Mancini.
When Sir Alex Ferguson was at the Manchester United Premier Cup in 2011, he was persuaded to sign a young talented midfielder named Andreas Pereira.
The youngster, then a Belgian youth international, had a night to remember and his performance had the United coach in awe.
At just 15 years old, he showed the potential to become a top player.
Pereira signed a contract with United amid interest from other clubs such as Arsenal, Chelsea and Liverpool. While his youth years with United were quite the success, the same can't be said about his transition to the first team in the English Premier League.
He struggled in his first two years with the club and, as a result, was sent on loan where he had successful stints with Granada and Valencia. He returned to United but failed to produce the performances he had in La Liga.
Last year, Pereira started the season in the starting eleven under Ole Gunnar Solskjaer who showed trust in the midfielder. Towards the middle of the season, the manager had a change of heart. He finished the season with two goals and four assists in forty games showing flashes of good play, but at other times he faltered with his poor decision making.
United signed Bruno Fernandes in the January transfer window, and with the emergence of Fred and Scott McTominay along with Paul Pogba, Pereira was way down the pecking order.
The 2020/21 season saw Pereira's playing time diminished and a change of scenery was the best course of action.
Lazio entered the transfer window looking to bulk up their squad after a successful campaign last season that saw them return to Champions League. They were able to retain players such as Ciro Immobile, Luis Alberto and Sergej Milinkovic-Savic, who have been the core of this team. In the latter part of last year, injuries became a serious issue and it revealed that the depth of the squad needed to be strengthened.
In most matches, Simone Inzaghi was left stranded and had to use players in unnatural positions. Lazio have been successful in signing players who will play key roles this year, with Vedat Muriqi, Mohamed Fares, Wesley Hoedt, Pepe Reina and Gonzalo Escalante all joining.
The final major signing from Lazio, and one that caught many people by surprise, was United midfielder, Pereira. He joined Lazio on loan with the club having the option to buy him.
What can Lazio fans expect from the Belgian this season?
"United fans haven't seen the best of him, and when you look at the sort of player that he is, there's a big debate about what his best position is," says Haider Rubbani, host of the Elite Football Show Podcast.
"He played on the left and on the right when he was at Valencia and Granada. I think his best position is a number ten, further up the pitch where he can influence proceedings.
"He's a player that has good feet and is technically gifted. He's someone who can both shoot and cross. The problem with him is that at United there were a lot of factors that meant he wasn't able to show much of his talent.
"One of them is his that decision making is one or two seconds too slow for the Premier League. What you find is when he's on the ball, he can't quite react quick enough to what he wants to do and he gets dispossessed.
"I think a lot of that comes down to confidence. I don't think it's necessarily an ability thing. He showed flashes at Man United, he scored some great goals. He can take free-kicks as well. At set pieces, I think he could be an asset, he is creative.
"The negatives are that he couldn't quite keep up with the pace of the Premier League. That's the only thing, but I don't think he will struggle with that in Serie A because it is a little bit slower.
"If he has the confidence of the players, manager and fans behind him, I think he's a great asset."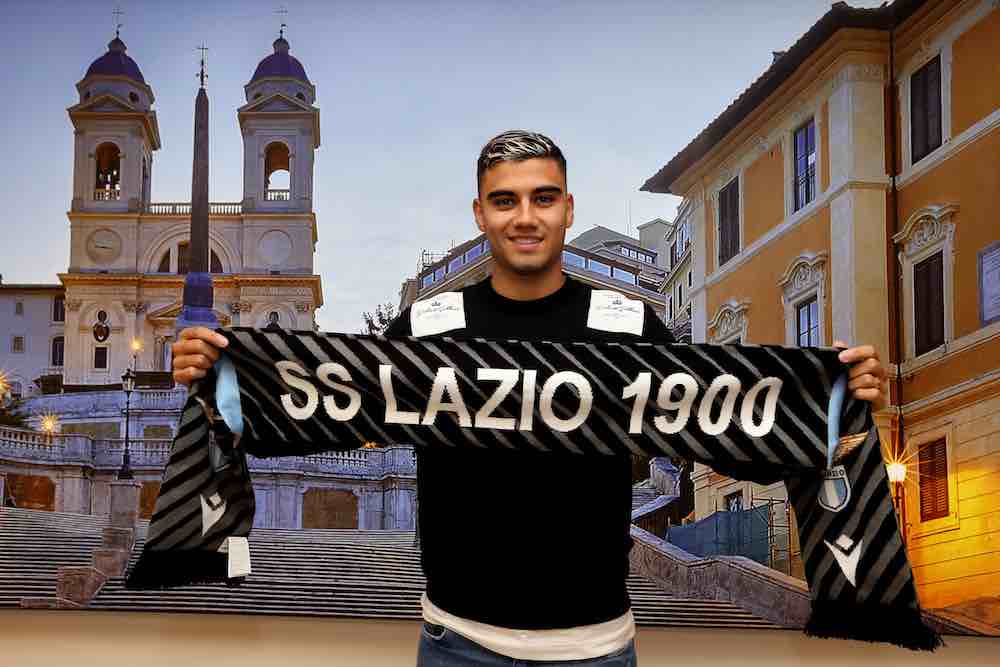 While Pereira's time with United hasn't been all that bad, he will look to make his mark with Lazio this season.
He has shown the ability to make his presence felt when inserted into the lineup.
"One of the biggest things at Lazio is squad depth. Up until the lockdown," added Rubbani.
"I had them tipped to be winning the Scudetto and going very close. A lot of that fell off after the restart. One massive thing with Inzaghi was that he wasn't rotating his squad, and he needed to do that. When you don't have the quality to do that, it's difficult.
"I think what he will offer immediately, when you look at the bench there's someone creative there. [Luis] Alberto doesn't need to play every single game.
"What he will bring, is that he's played at a big club. He's played at Manchester United, whether he succeeded or failed there, he still played at one of the biggest clubs in the world and played in that pressure. So, I think in that sense he does have the mentality, fight and tenacity to play and make his way somewhere.
Luis Alberto has always been depended on in the number ten role and has played a key part in Inzaghi's side.
At the age of 28, he is about to enter the prime of his career. As Lazio have the option to buy Pereira at the end of the season, could he be a viable replacement for Alberto?
"If you said to me two years ago Andrea Pereira is going to replace Luis Alberto, I would have said yes," says Rubbani. "This is a player who had come back to Man United ready to kick on. His career has stalled for the last two years, there's no doubt about it.
"I worry about how much of lasting damage it has had on his mentality, on his development, because he's still fairly young.
"I doubt he has the ceiling or the potential to be as good as Luis Alberto. Luis Alberto has established himself as one of the best attacking midfielders. When you're looking to replace him, that's a very difficult task to do.
"What I will say about Pereira is give him confidence, give him time, give him a manager that really just rates him, I think he'll be fantastic.
"I don't see Lazio taking up the option to buy at the end of the season. The fee is big — €27m — and I think it's more than they'll ever get for him."
As Pereira is one of the biggest signings the club has announced in quite a while, there will be an expectation on him to deliver this season, and he may find it the ideal environment in which to do so.