By George Nash.
"The greatest goal Bobby Charlton ever scored for England?" the late Jack Charlton puts to an audience during an after-dinner speech sometime in the early 1990s.
"Mexico, 1966. 35-yard flyer," he yells.
"But what you don't remember about that goal is that I gave him the ball."
The footage, one of several never before seen archival treats included in a new documentary about the Northumberland-born defender, captures with wonderful brevity the contrasting legacy of the man affectionately known throughout the footballing world as 'Big Jack'.
Off the field, he was adored for his distinctively dry wit and endearing personality. On it, his contribution to the England national team—namely, his part in the World Cup victory in 1966—goes largely underappreciated, so often eclipsed by that of his younger sibling.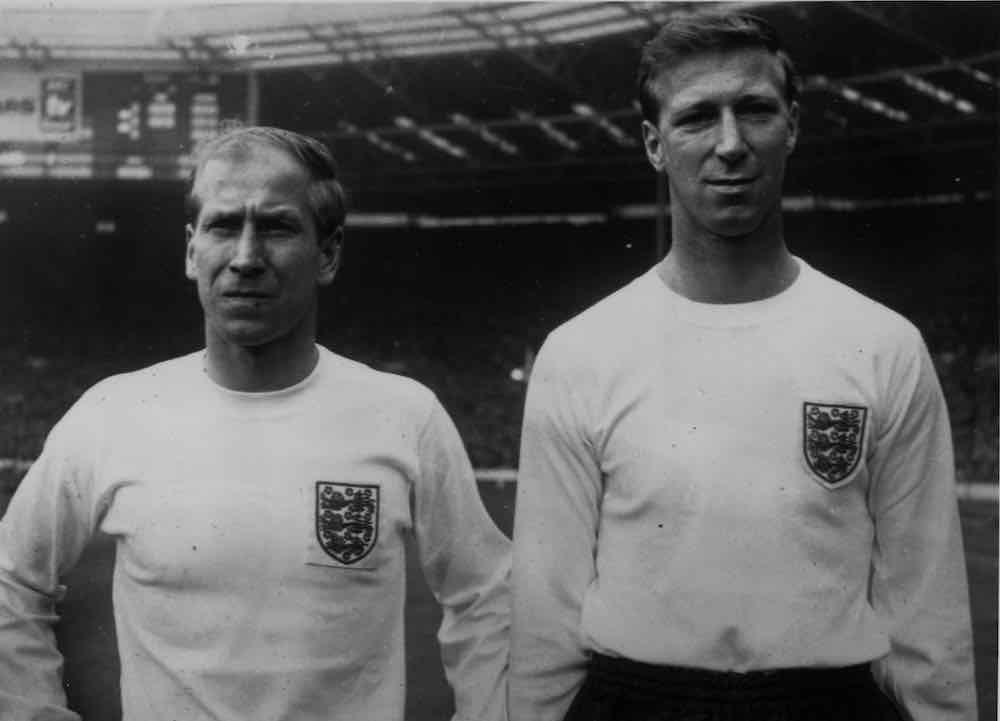 In the eyes of Leeds United supporters, however, he cuts a much more prominent figure: a memorable character and towering presence who marshalled the defence at Elland Road for the entirety of his 23-year playing career. For football fans in the Republic of Ireland, he is a giant in every sense of the word.
Despite his immortal triumph with the Three Lions, it is arguably his time as manager of the boys in green that he will be most fondly remembered.
Finding Jack Charlton, directed by Gabriel Clarke and Pete Thomas, therefore makes the shrewd decision to focus primarily on his ten-year tenure across the Irish sea.
Across its rather apt 90-minute run time, the film revels in what remain some of greatest days in the history of Irish sport: the famous victory over England at Euro '88, the euphoria of their run to the quarter-finals at Italia '90, and their memorable toppling of the mighty Azzurri in New Jersey four years later.
Weaved in between are more acute insights into Charlton's management style, his relationship with the Irish media, and, by his own admission, his long-standing distrust of centre-backs who can play.
But this is not a film about football. It is, rather, a powerful and at times moving chronicle of a compassionate man governed by strict principles who, with a resolute, largely uncompromisable vision, helped transform a nation during a time of great turmoil and pain.
"I was disappointed, to be honest," admits former Ireland international Paul McGrath on Charlton's initial appointment. It appeared to capture the mood of an era of intense animosity between Ireland and Thatcher's Britain.
"After all that'd happened in this country," McGrath adds, "why would we have to have an Englishman?"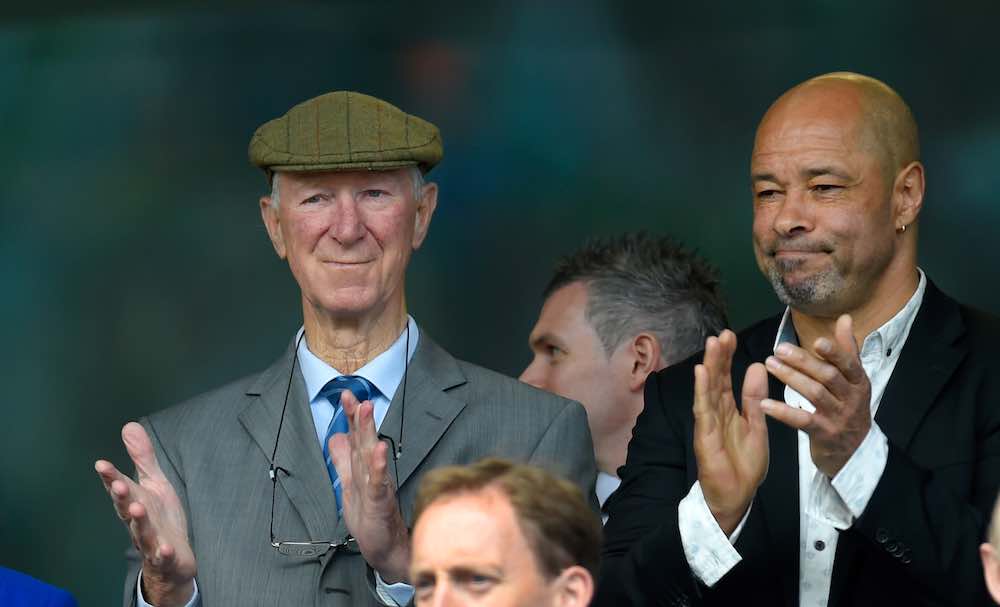 By the time he left, Charlton had been gifted honorary citizenship.
U2 drummer Larry Mullen, who features alongside a talking-head roster of former players and media folk, even goes so far as to suggest it was the man from Ashington who gave Irish people the confidence to reclaim the tricolour.
"It had been taken by the violent republican movement," he says. "We took the flag back and flew it with pride. Jack Charlton did that. Did Jack have any idea? Could it have been anyone else? I don't think so."
Yet, for all its wide-reaching historical observation, Finding Jack Charlton is at its most perceptive in moments of poignant intimacy. Granted access by the family during his final years, the filmmakers' footage of Charlton's struggle with dementia—a once intimidating, larger-than-life figure now reduced to a diminished state by illness and old age—is both upsetting and strikingly candid.
These moments, interspersed with scenes of his glory years, make for viewing that is at once sad and uplifting, underpinned by the painful irony of moments that will live forever in the memory of an entire people being cruelly erased from the mind of the person who played such a pivotal role in creating them.
In the end, Finding Jack Charlton gradually unravels as a film about relationships. From the more patent examinations of Jack's rocky relationship with brother Bobby—siblings who remained estranged until the end (a revelation that makes the former's speech at the 2008 BBC Sports Personality of the Year ceremony all the more moving)—the film also charts the often unspoken human bond between player and manager, the link between sport and social change, and, perhaps most powerfully, the unity between one man and an entire nation.
This clip of Jack Charlton paying tribute to his brother Bobby at Sports Personality of The Year… and then Bobby's bowed head in response… is beautiful pic.twitter.com/JyhR1pn005

— Dan Walker (@mrdanwalker) July 11, 2020
In the case of the latter, just ask any Irish person who was around in the summer of 1990, anyone who witnessed Ray Houghton gracefully clip a ball over the head of the helpless Gianluca Pagliuca in 1994. They will tell you that bond simply cannot be overstated.
As the film dutifully reminds us, very few people are ever granted honorary Irish citizenship. In fact, only twelve have been bestowed the honour in the sixty-four years since the Irish Nationality and Citizenship Act was established in 1956. Big Jack is one of them.