By Alex Windley.
For all the positives that have come from Inter Miami's first season, the one question mark on the team sheet has been the team's constant switches at full-back.
It's been touched on before, but Inter Miami has yet to settle on a proper full-back pairing. Since the club's inaugural game against Los Angeles FC, Diego Alonso has gone through five different sets of players starting at the full-back position.
From Nico Figal, Dylan Nealis, Ben Sweat, A.J. DeLaGarza, Alves Powell, and Mikey Ambrose; Alonso has yet to settle on a full-back pairing that satisfies his tactical problems.
Inter Miami's main offensive threat comes through their wide men. Most of the time Alonso wants both full-backs to go up and join the attack when needed, but also be defensively aware.
However, throughout the season, it has been the one weak spot on Miami's roster. For all the good that the presumed starters Sweat and Nealis bring, both have their faults. This has seen Alonso try other players in those spots with the hope of finding a pairing that can consistently do what he asks of them tactically.
Going into the offseason, Inter Miami will need to upgrade these spots if they want to make an immediate improvement on their 2020 record.
Left Back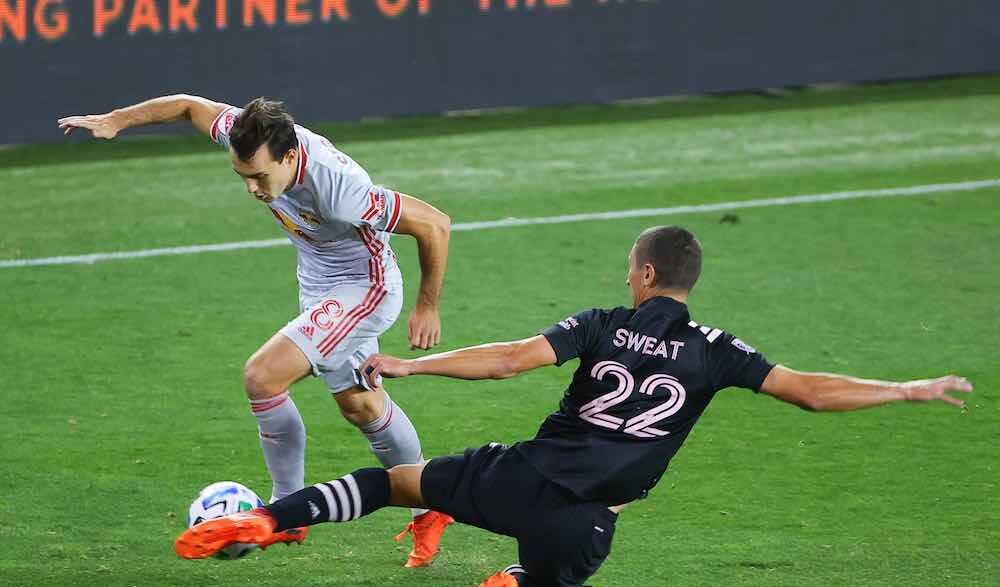 Over the course of the year, Inter Miami's backline has continually been chopped and changed, specifically at full-back.
Perhaps the one spot that Miami should look at upgrading over the offseason is at left-back, and, by the looks of things, both Ambrose and Sweat won't be returning next season.
Ambrose's contract was declined and Sweat is on his way to Austin FC after being traded. That leaves a giant hole in an integral spot on Inter Miami's roster.
Overlapping full-backs are what make Alonso's formations tick.
He likes them to get forward to support the wingers, all while making sure they're not caught out of position defensively.
That was what Sweat struggled with the most during the season. He was more than willing to get forward, but the 29-year-old was not nearly consistent enough defensively. That lead to Miami getting hit on the counter far too many times to count. His lapses in concentration also cost Miami points.
This offseason, finding a starting left-back who can replace Ben Sweat and add a different dynamic to the spot will be key.
There are several options Inter Miami could go for, and former Atlanta and FC Cincinnati player Greg Garza would be a good one.
The 29-year-old has international experience with the USMNT, has won an MLS Cup with Atlanta, and has played alongside Inter Miami's current starting centre-back Leandro Gonzalez Pirez. His qualities as a player would make him an ideal fit for the type of soccer that Alonso wants to play.
Garza is a player that likes to gallop up and down the left flank and has the technical ability and recovery speed to get himself out of nervy situations. Alonso demands a lot from his full-backs, and Garza has all the abilities to be able to give Miami a different look next season.
Another player Inter Miami should take a look at is Libya International Mohamed El-Munir. The 28-year-old's contract with LAFC is up at the end of the year and, like Garza, he's willing to get forward, very comfortable on the ball, and defensively a good hustler. Some other options include Justin Morrow and Emiliano Insua.
Inter Miami will need to revamp several areas of the squad, but finding a starting left-back who can replace Ben Sweat should be their first order of business.
Right Back
During the 2020 season, the majority of Miami's offence flowed through Scotland International Lewis Morgan and his ability to get cross into the box. Thanks to Morgan's capacity to play both sides of the ball, the right-hand side of Miami's formation was defensively sound most of the time.
However, that didn't stop Alonso from trying multiple players at the position. There were times that 26-year-old Figal started at right-back only for him to get moved back to the centre, his most comfortable position.
22-year-old Nealis was the starter for about half of Inter Miami's games this season, but later in the year ended up splitting duties with MLS Cup winner and veteran AJ DeLaGarza.
Suffice to say, Alonso has a bit of a right-back conundrum on his hands.
After the club's end of season roster decisions, Miami only has one natural right-back on their roster – Nealis. There is a chance that the team brings back DeLaGarza to fill the void, but we will have to wait and see what Inter Miami's front office does during the off-season.
Bringing DeLaGarza would be a wise sporting decision.
The 33-year-old not only has MLS Cup-winning experience, but he's also a veteran that knows the league well and can help instil a winning mentality in the locker room. He also has more than enough soccer left in him to contribute on the pitch.
When DeLaGarza did get the start (whether it be at centre-back or right-back), his defensive positioning and football IQ was a must needed boost in an otherwise disjointed Miami backline. Bringing him back would give Alonso a security blanket, so to speak, at right-back.
There Must Be Improvement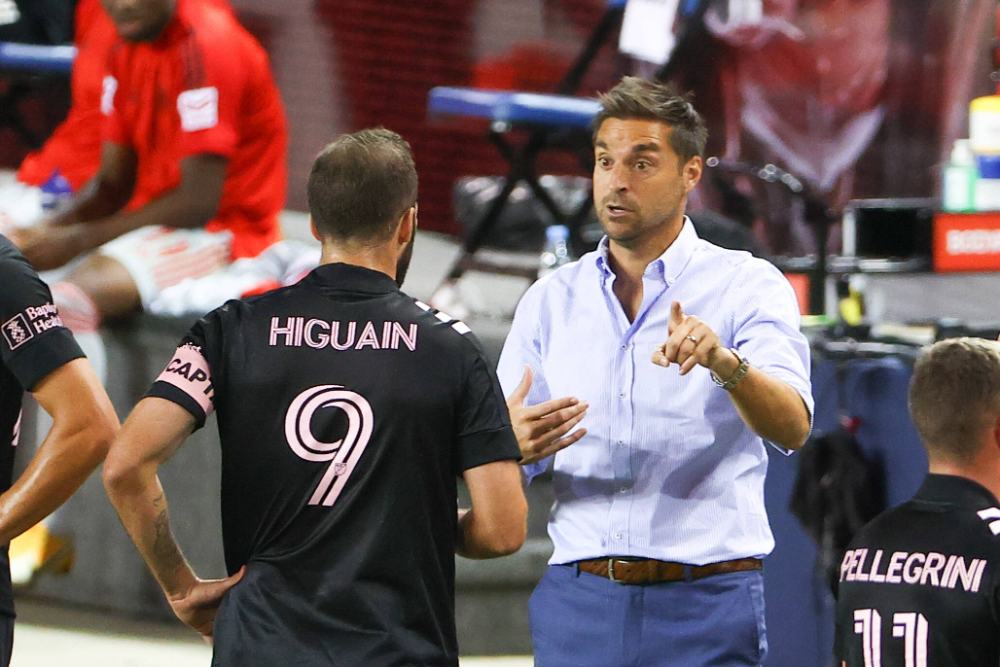 Alonso likes to set up his team to play wide and overlapping full-backs are a big part of that.
They create width so the more creative attacking players, like Rodolfo Pizarro and Gonzalo Higuain, can drop comfortably into midfield while the team still maintains attacking superiority on the wings if needed.
If one full-back is limited offensively but defensively secure, the point of attack will be lopsided. This was a reoccurring issue for Inter Miami during the season. Most of the attack would come down the right side, and the left was seen as a weak point that opposition teams exploited time and time again.
Miami has to fix this issue during the offseason, and only time will tell, but they must get this area right if they want to see their attack improve in 2021.