Bundesliga Zeitung by Andy Wales.
The headline game of the Bundesliga this weekend is the topspiel between Bayern Munich and RB Leipzig. It's a game that represents a real test for the teams, the players, and especially the coaches.
Before examining the challenge of Leipzig, I want to touch on Borussia Dortmund. In this column last week, I stated that Dortmund must be ready to take advantage of any opportunity that may come their way. I also stressed the importance of not slipping up in matches they will be expected to win.
Only days later, they did exactly that at home to FC Köln. This was a Köln side struggling for form and confidence and without a win since March. The home side found themselves 2-0 down and couldn't overturn it, despite a late rally. The 2-1 defeat was an all-too-familiar occurrence under Lucien Favre.
There is. Lucien Favre says in interview with Sky that he won't play again until January. https://t.co/qgJH35zXkx

— Archie Rhind-Tutt (@archiert1) December 2, 2020

The progress made under his reign is undeniable, but the failure to capitalise on opportunities equally so. A lack of consistency can be forgiven to a degree with so many players, but the same defensive fragilities and passiveness cannot be so easily forgiven three seasons in.
Those recurring issues have prevented Dortmund dethroning Bayern and may facilitate change at the Westfalen next summer. Whatever the underpinning factors, a failure to win consistently has prevented Dortmund going from challengers to champions under Favre.
A similar consistency issue has prevented Leipzig from stepping into the breach. Like Dortmund, they have a talented squad, though less established in quality.
Hopes were high in Leipzig that Julian Nagelsmann could work his magic and transform them into genuine title contenders. Despite becoming a permanent fixture in the top four, that next step is the hardest.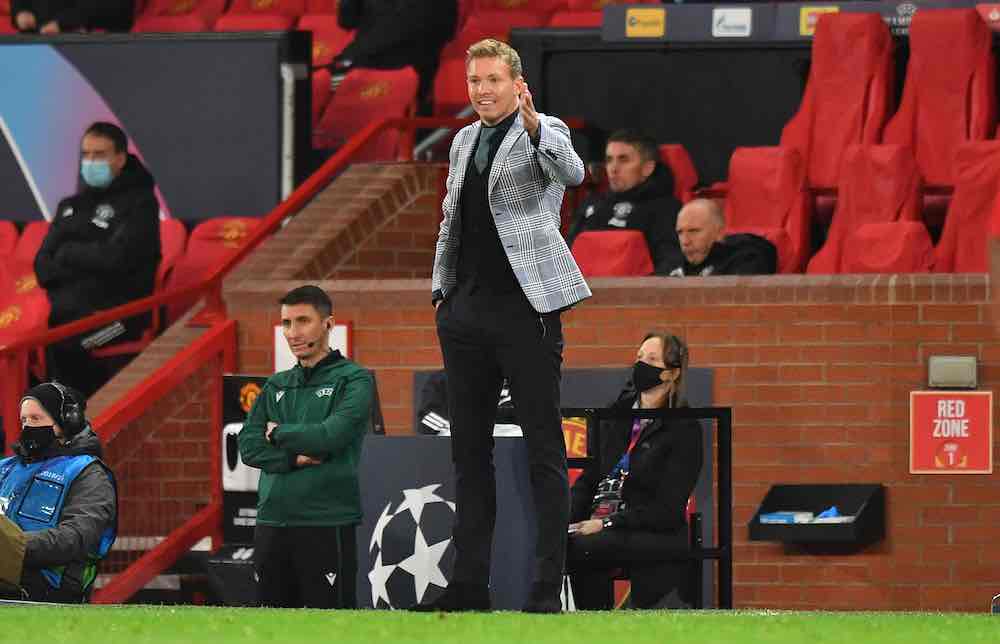 Leipzig have had very impressive runs of form under Nagelsmann. Early last season was an example of that and led to suggestions that Leipzig were championship material. That magical word consistency soon came into the discourse. Having runs of games without wins is an ill-afforded luxury for any team in pursuit of Bayern.
While Bayern's form was not always exhilarating, they did keep churning out the wins. It's that elite level of consistency, coupled with quality, that has set Bayern aside from their rivals.
On their day, Dortmund and Leipzig are both capable of beating Bayern. Apart from the fact that day doesn't come too often, it's the inability to keep beating everyone else that trips them up.
Leipzig exceeded expectations in last season's Champions League and have the opportunity to progress again this year. A dramatic added-time winner in Turkey gave them a 4-3 victory over Basaksehir. It was a game that almost perfectly encapsulated Leipzig's strengths and weaknesses. Some lovely attacking football undone by individual mistakes.
At times, they lacked the necessary quality in the final third, but often it was the control missing. An opponent that should have been dispatched was given encouragement and opportunity, and it almost cost Leipzig a win.
A rotated Bayern side went to Atletico Madrid and came away with a point, thanks to a late Thomas Müller penalty. Bayern are safely into the knock-out stages and that may play a part this Saturday.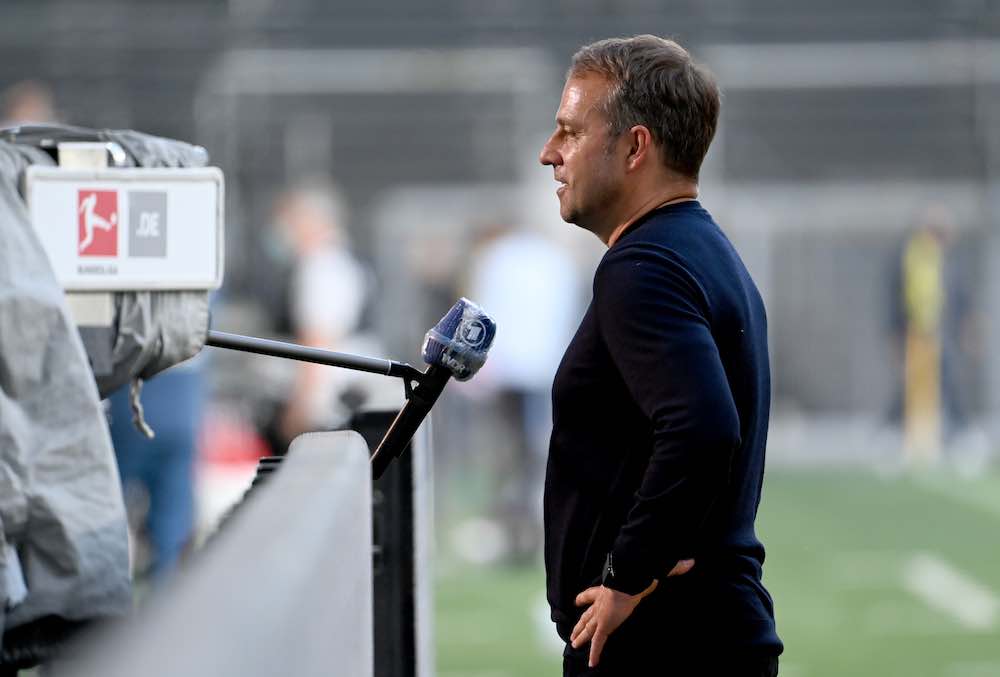 Bayern were able to rotate in Madrid and will again next week at home to Lokomotiv Moscow. Leipzig didn't have that luxury in Istanbul and need to beat Manchester United next week if they are to progress to the next round.
Having had to push until the very end in Turkey, they will have to do the same in Munich if they are to pull off an upset. All this, with thoughts of that vital game at home on Tuesday likely to be at the back of Nagelsmann's mind.
If Leipzig are to step up and become genuine challengers for silverware, this coming week will need to be a turning point. It will be a test of both Leipzig and Nagelsmann's credentials. Can they overcome Hansi Flick's treble-winning machine? Furthermore, can they then follow it up just days later in the Champions League?
Bayern have demonstrated their ability to back-to-back wins together against any level of opponent. It's that level of consistency that the rest must achieve. So, the challenge has been set and it's time to see if Leipzig can rise to it.