By Daniel Lucci.
The packed Serie A schedule came to a halt for the holidays, and what a crazy campaign it has been so far.
We have witnessed some incredible matches with controversial calls, unbelievable comebacks and sensational goals.
Heading into the short winter break, AC Milan were the winners of the winter Scudetto. Unfortunately for them, winning the winter Scudetto means nothing and they will need to continue their impressive form throughout the rest of the campaign if they plan to top Serie A once again.
The likes of Inter, Roma, Napoli and Juventus will not go away quietly once play resumes on Sunday.
How did we get here? What needs to change for the trailing teams for them to become real contenders? And what do Milan need to do to keep up their impressive form? Let's take a look.
Milan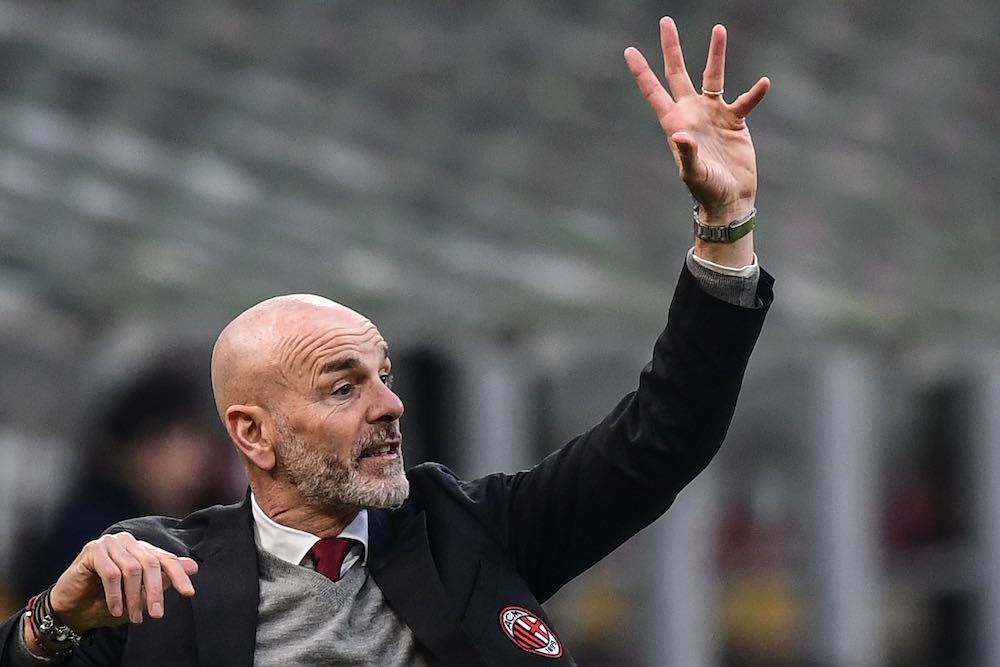 The Rossoneri came flying out of the gates and a late goal by Theo Hernandez gave them an incredible 3-2 win against Lazio in their final match of 2020. Milan have held onto first place in Serie A while maintaining an undefeated record through the first 14 matches.
Though they have accumulated 34 points with ten wins and four draws, what has really stood is Milan's incredible teamwork. It seems no matter what has been thrown their way in these turbulent times, they have always managed to collect important points.
Injuries to some notable players such as Zlatan Ibrahimovic, Simon Kjaer, Ismael Bennacer, have meant other faces have needed to step up at crucial times.
Hernandez is having a career-season, Franck Kessie has been a rock, Hakan Calhanoglu has helped make things click, and Alessio Romagnoli continues to be a solid leader.
Stefano Pioli is undoubtedly getting the best out of his team and continues to get help from his squad players at crucial moments.
With a potential tweak or two in the January transfer window, Milan could be even more dangerous in 2021.
If the Rossoneri hope to stay at the top of the table, Pioli will need to keep his squad firing on all cylinders, especially with cross-town rivals Inter just one point behind them.
Inter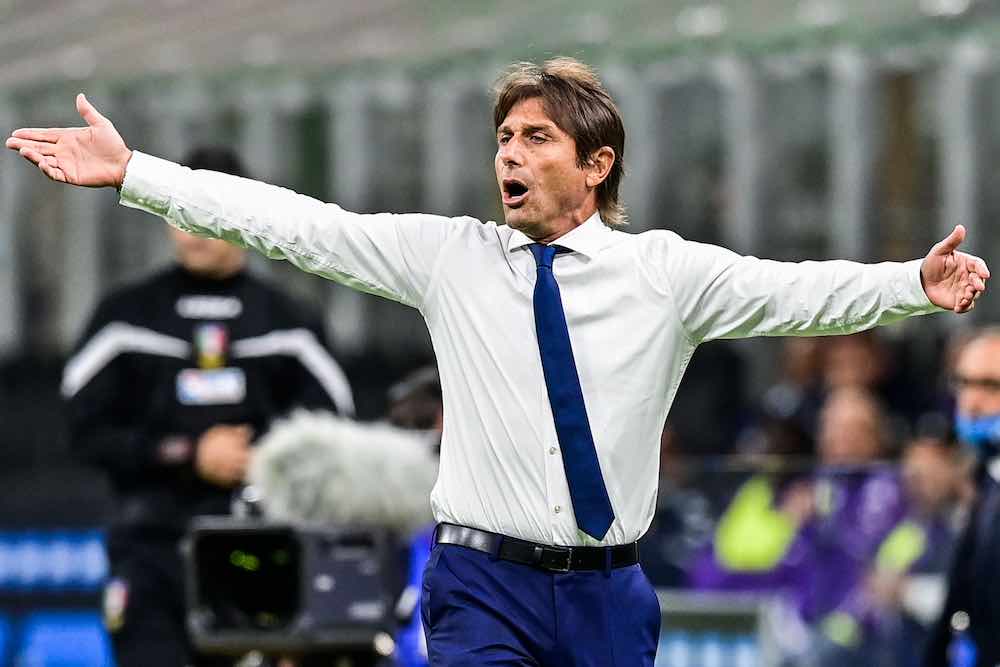 After a very disappointing Champions League exit, which saw Inter finish bottom of their group, things look to have turned around for Antonio Conte's and his side.
After an important 2-1 victory over Hellas Verona the Nerazzurri have now won seven straight and their one Serie A loss this season came against their city rivals.
Romelu Lukaku continues to score crucial goals and remains to be a focal point in the Inter attack.
With Inter currently on a roll, and now not having to worry about midweek Champions League or Europa League matches, they may pose the biggest threat to Milan.
Roma
Roma may be one of the most inconsistent sides in Serie A this season but still find themselves sitting in third place.
With an 8-3-3 record, Roma have looked good at times but have also suffered a few embarrassing losses, most notably the 4-0 defeat to Napoli and a 4-1 collapse against Atalanta.
The verdicts on manager Paulo Fonseca seemed to be mixed among the Roma fans, but after losing a few players in the summer, along with missing arguably their best player in Nicolo Zaniolo due to a prolonged injury, the Giallorossi continue to be a tricky opponent for any side.
Veteran attackers Henrikh Mkhitaryan and Pedro Rodriguez have really stepped up, especially when Edin Dzeko has struggled.
Third-place Roma will be hosting second-place Inter shortly after play resumes in 2021, and that match may show us if the Giallorossi are contenders or just pretenders.
Napoli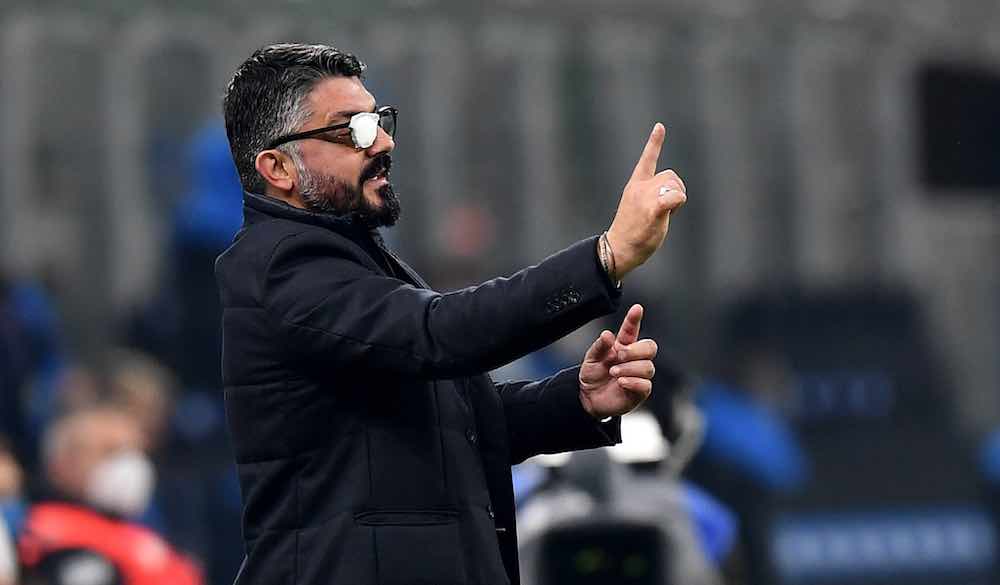 After a rather uninspired draw against Torino to end their 2020 campaign, fifth-place Napoli have looked dangerous at times, but they too find themselves lacking consistency.
Leaving it very late to salvage a 1-1 draw against 20th place Torino was certainly not the way the Partenopei hoped to go into the new year.
After back-to-back losses to Inter and Lazio, followed by the draw against Torino, Gennaro Gattuso's men find themselves struggling, even though they are hanging onto the fifth spot.
Recent injuries to Dries Mertens, Kalidou Koulibaly, Hirving Lozano and Victor Osimhen have hindered their performances, but if they want to challenge at the top they will have to find ways to collect victories even with injuries.
It's important to remember that Napoli won their appeal regarding the Covid-19 cancelled game against Juventus, which means Napoli, along with Juve, have played 13 matches instead of 14. The rivals will now have to face each other twice in the new year.
Juventus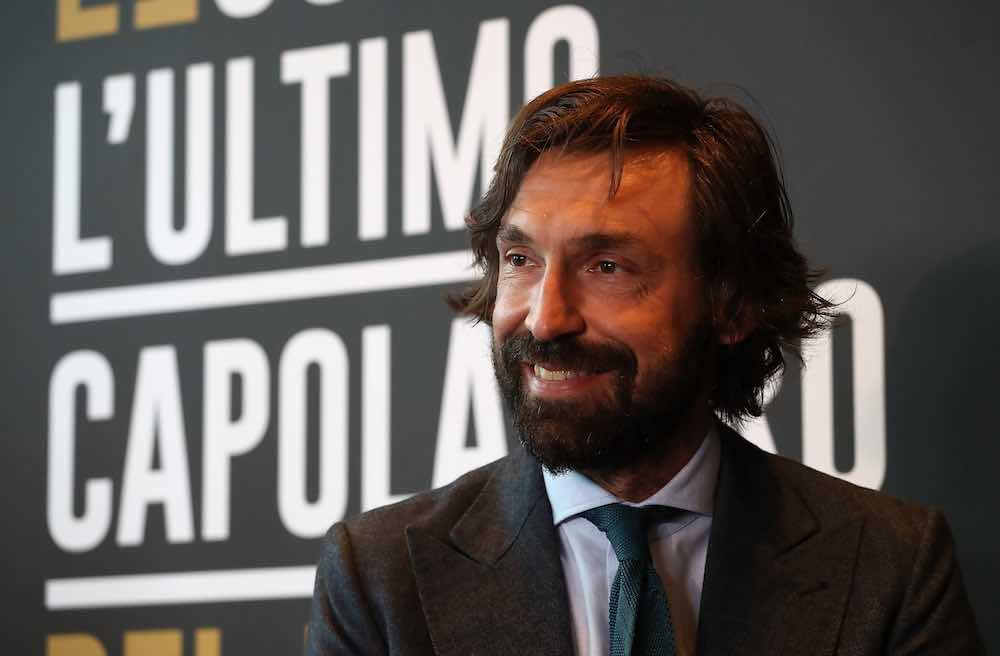 Juventus' final game of 2020 ended in humility, as they lost 3-0 at home to Cesare Prandelli's Fiorentina, and there is no denying the Bianconeri have struggled at times this season under new boss Andrea Pirlo.
Pirlo's squad is currently stuck in sixth place, though it is safe to say if their performances do not improve, it will be tough for them to move out of that spot.
Just like Juventus' inconsistency this season, their star in Paulo Dybala has had his fair share of issues. The 27-year-old has not played nearly to the level he was at last season or years previous. He had also been dealing with a lingering injury which could potentially be a reason as to why we have not seen the best from Dybala.
With the amount of talent he possesses, his form could change in the blink of an eye. Both he and everyone else at Juventus will be hoping that happens sooner rather than later.
With an action-packed 2021 schedule ahead of them, Juve better hope they find their form soon or else they can kiss their tenth straight Scudetto goodbye.
In the new year, the Bianconeri will have to play two matches against Napoli, Inter and Milan, surely those six games will make or break their season.
Serie A Transfers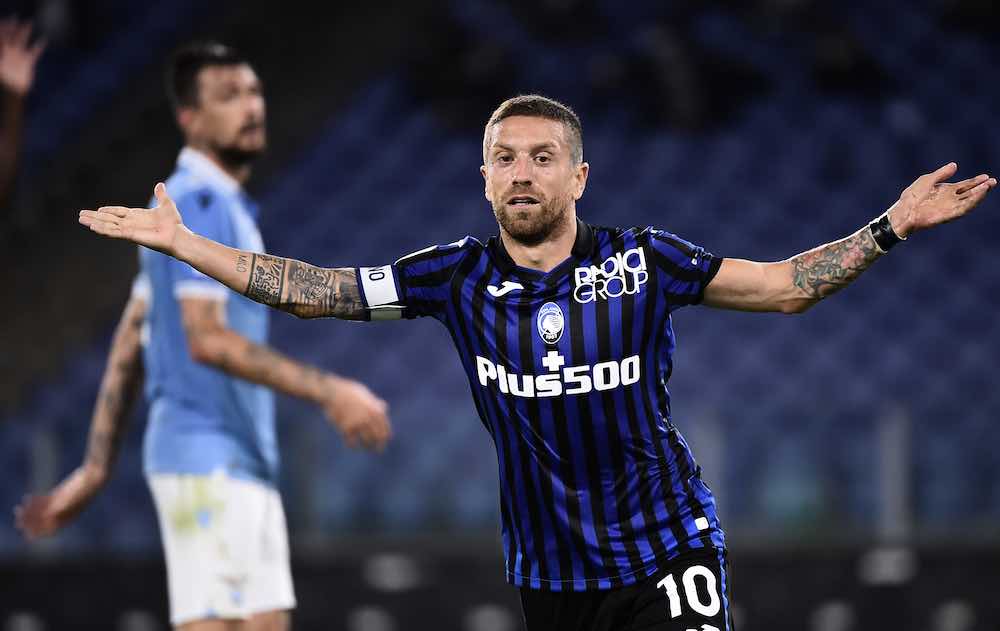 With such a tight schedule in the second half of the season, many teams will look to bolster their squads during the January transfer window.
For starters, Milan may look to add some depth to their depleted backline, along with potentially adding another attacker to help preserve the health of Ibrahimovic who, at 39 years old, is unable to play as often as he once could.
Rumours are circulating that Milan are interested in Alejandro 'Papu' Gomez of Atalanta, who looks set to leave in January after a falling out with Atalanta boss Gian Piero Gasperini.
They have also been linked with a move for Torino captain, Andrea Belotti. Although, with Torino currently trying to climb out of the relegation zone it would be highly unlikely they part ways with their best player and captain in January. Belotti has also never stated his desire to leave the club, at least not so far.
On the other side of the city, Conte's Inter are always looking to add veteran depth to the squad, which makes their own links with signing Papu Gomez unsurprising. He would certainly add some attacking depth to Inter's lineup, and could potentially take some of the pressure off Lukaku.
Other rumours have mentioned that Eriksen may be on his way out of Inter after joining only a year ago. It is evident that he and Conte have not seen eye to eye, as things have not clicked since his move from Tottenham. His departure could hand the Nerazzurri some more January funds, which Conte would love to reinvest immediately.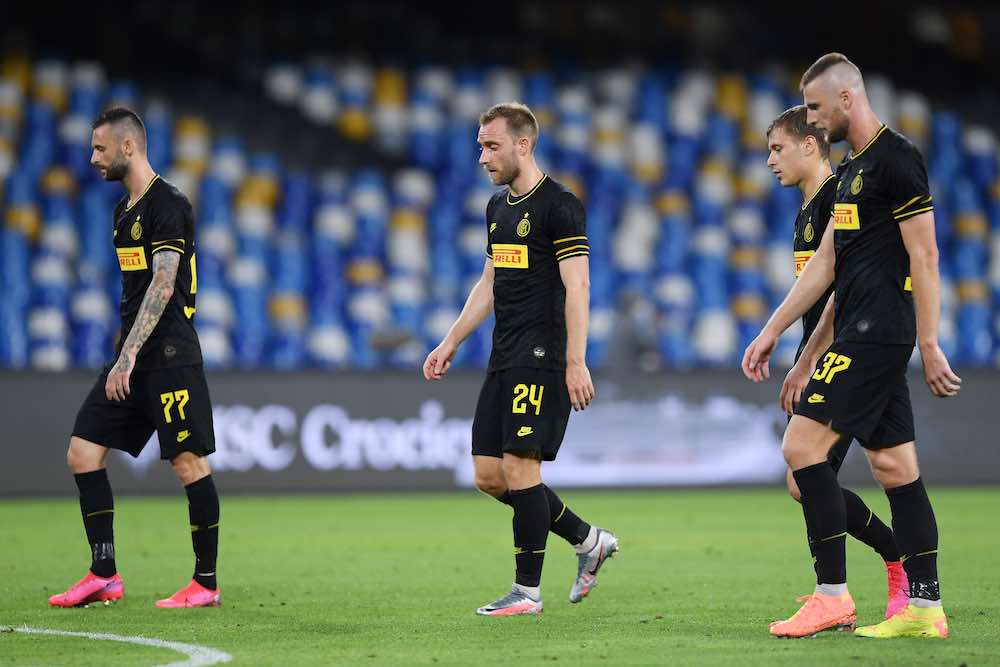 With their new owners taking over in the summer, Roma may not have the funds to do anything big during this winter transfer window, but it would not be surprising if they made a move for another striker to help out the ageing Dzeko.
The Roma captain has looked far from his best so far this season, and giving him some much-needed rest may be best for Roma if they plan to stay in a top-four spot and challenge for the Scudetto.
A large boost for the Giallorossi would be getting Nicolo Zaniolo back as soon as possible. The return of the 21-year-old would be like a new signing for Roma, and would certainly help their attack.
The main concern for Gattuso's Napoli is getting everyone fit. Once Gattuso has all his deputies back in service, they will possess a squad of great depth which could pose a threat to any team.
With that said, Napoli may want to consider an upgrade at left-back. That seems to be their weakest position this season and with a January boost of returning players and a savvy signing at full-back, who knows what is possible for Gattuso's Napoli?
With a number of new faces joining in the summer and lack of funds, it'll be tricky for Juventus to make any big splashes this January.
With the potential exit of Sami Khedira, some funds will be recouped but evidently not enough to bring in a star player.
The Bianconeri have been linked with a number of backup strikers, full-backs, and even midfielders, but making these types of moves in midseason is almost impossible.
What is for certain is that Fabio Paratici and the Juventus hierarchy will have to be creative and spend wisely if they hope to make back the points they have lost in order to complete for the title once again.
The season is a long, tough journey for any team that wants to achieve the glory of winning the Scudetto and the next few months will be crucial for any team wishing to challenge at the top of the table. All fans can hope for is more jaw-dropping goals and nail-biting matches.
Former Milan legend and current technical director Paolo Maldini said it perfectly: "Milan are dreaming and they don't want to stop doing it. Above all, we will not give up."
There is still lots of football to be played and it is tough to say who will end up on top, but every fan will naturally be hoping their favourite team is able to lift the coveted trophy. May the best team win.