By Owen Moring.
January 8, 2021, a night to remember for 17-year-old lifelong Aston Villa fan and teenage sensation Louie Barry.
The striker marked his debut with a well-taken goal in the FA Cup against Liverpool. Already marked as one for the future, the hype around the striker grows every day, and with a performance like that, it is clear to see why.
Barry joined Villa following on from a six-month spell in Barcelona, where he became the only Englishmen to ever be a part of La Masia. He is already gaining attention and recognition from the best in the business.
Following on from the young Villans 4-1 loss to Liverpool, Jûrgen Klopp labelled Barry as the "little Jamie Vardy", and Michael Owen described the goal as "perfect".
Not only has he earned the respect from pundits and coaches outside of Villa Park, but the first-team staff at Aston Villa are also clearly excited as well. Before the game last night, John Terry couldn't speak highly enough of the teenager, and he didn't disappoint.  Villa fans around the country are excited about Barry's potential.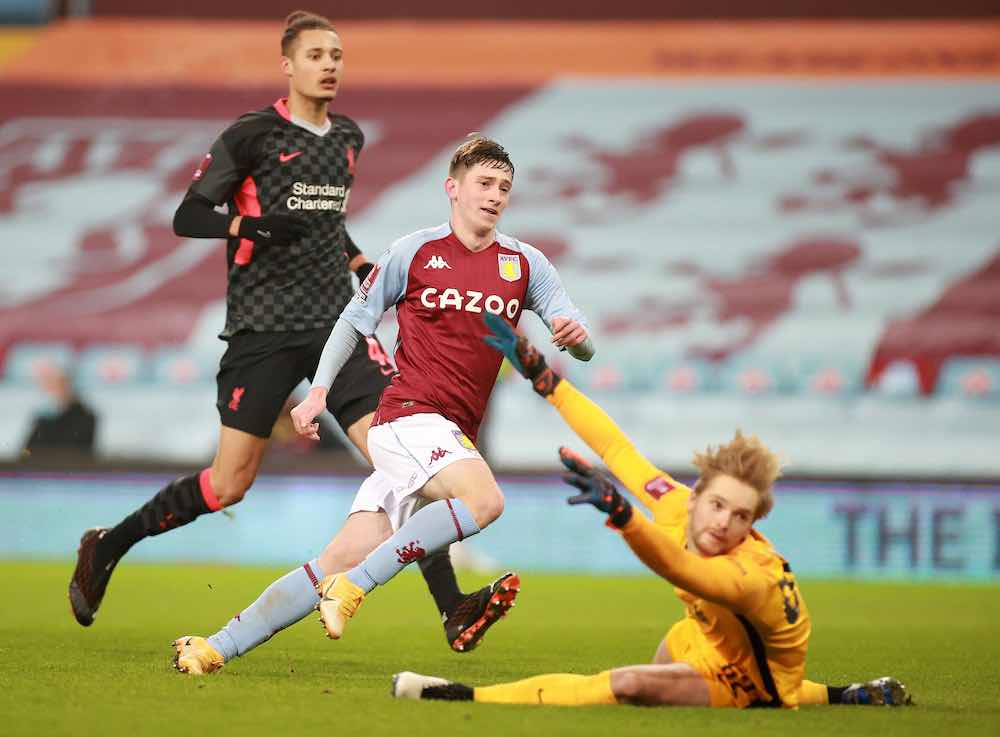 Mark Delaney, the U23 coach at Villa said: "As soon as he went through [on goal] I was comfortable [he was going to score]. I've seen him do that many times."
This comment is a credit not only to his ability but his composure to keep a cool head against one of the best teams in the world.
Barry himself knew he was going to score, and when talking the goal through in a post-match interview said knew he had it as soon as he saw it. Confidence clearly runs deep in the veins of Louie Barry, a name that we will hear a lot more of in the coming years.
After the final whistle, he was seen swapping shirts with Liverpool's Brazilian international Fabinho, before realising that he might want to keep his own shirt as a memento.
He caught up with the Reds midfielder in the tunnel. "I nearly did [give my shirt away] – but I remembered it was my debut shirt," he told BT Sport after the game.
"Credit to Fabinho, I got his shirt as well, so I've got both of them!"
Villa fans have every reason to be excited about the raw talent of Barry coupled with his passion for the club. Barry's whole family are Villa through and through. His Dad has been a Villa fan all his life.
Everyone at the club will be hoping that he can follow in the footsteps of fellow Villa fan and current club captain Jack Grealish.