By Jerry Mancini.
The 2020 Major League Soccer season was a year of mixed emotions for Toronto FC. They fell short of winning the Supporters' Shield after finishing second in the overall standings, and shockingly exited early in the MLS Cup Playoffs after losing 1-0 to expansion side Nashville SC.
New addition Pablo Piatti struggled in his first and only season with the club — never living up to expectations — but Alejandro Pozuelo had another great year.
This was all happening while TFC, like many other clubs, had to deal with difficult circumstances due to Covid-19.
One player in particular who struggled over the course of the season last year was Jozy Altidore. The striker missed 12 games due to fitness and an ankle injury. He found himself in and out of the lineup and once in it was not at the level he had shown in past seasons.
In terms of production, it was his lowest since joining the club back in July 2015, scoring just two goals and registering just one assist in 746 minutes played.
It was a difficult season generally for Canadian teams as a bulk of their games were played in Canada against each other before they moved south in the latter part of the campaign to play American teams.
It was a year full of uncertainty. Players had to adjust to new surroundings and were far away from their loved ones. This season will once again bring challenges, and Altidore will need to have a bounce-back year as he will be vital to TFC's success.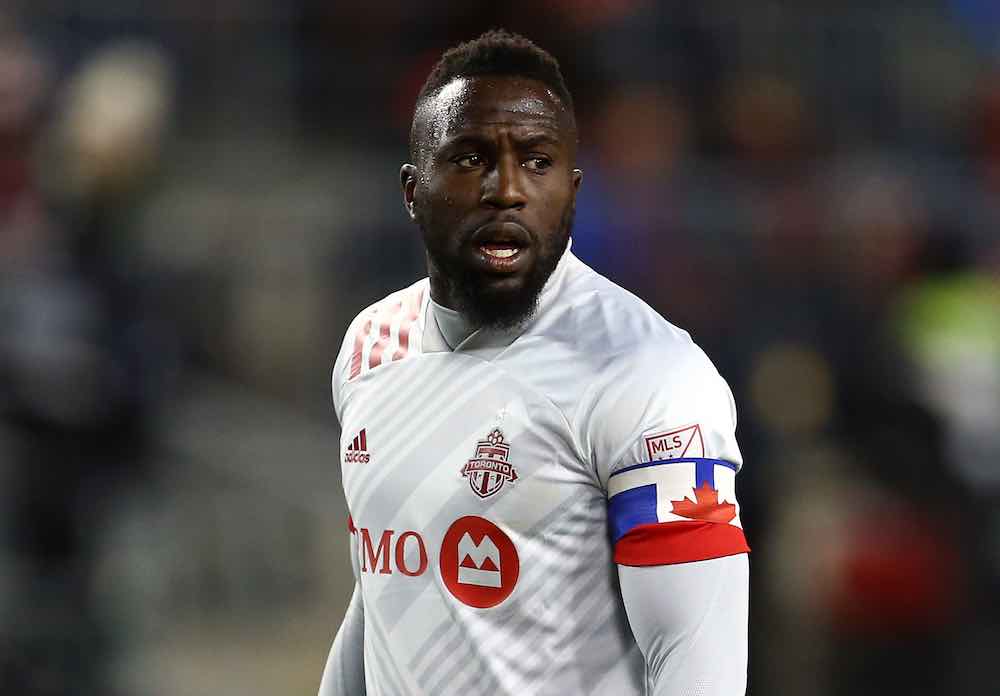 Significant changes have been made to Toronto's roster, most notably the departure of long-time head coach Greg Vanney who left to join LA Galaxy.
Vanney was with the club for six seasons, and a change on the sideline may be good for Altidore. While the two had an excellent relationship on and off the pitch, it could be that Vanney ran out of ideas and his style became too pragmatic. Far too often he would have his team sit deep and play defensive football.
Vanney struggled to adapt and switch up the style. He became less attack-minded which in turn shifted away from utilizing Altidore's strengths. Playing higher up the pitch in a more attack-minded setup may have suited the American forward better due to his speed to get in behind the defence, ability to make good runs, and physicality to trouble opposition defenders.
While Vanney has put Toronto back on the map with numerous titles and successful players, as time progressed club and players started to look out of sync and he wasn't able to get the best out of them.
The arrival of new coach Chris Armas could benefit Altidore. He is known to be more of an attack-minded coach who expects his side to work hard to win the ball back when they're not in possession.
"It starts with energy and passion," Armas said when explaining his style of play. "Making the game fast, playing vertical and, now of course with this roster, with real intelligence and decision-making."
Armas will bring a new vision and philosophy which could reinvigorate not just the club, but Altidore too. The striker needs to be more heavily involved and last season was not utilized to his potential. Playing an attacking and high pressing game will allow him to create and score following transitions high up the pitch.
While last year was a poor campaign for TFC, let's not forget that Altidore had been consistent the prior five seasons as their lead man up front. He managed to score 10 or more goals in four of the previous five seasons.
If history speaks for itself, we could expect Altidore to have a productive season providing he stays fit and focused. There have been rumblings of a possible exit from TFC, but the striker has quickly denied those reports. Distractions are the last thing that he needs heading into the 2021 season.
We could see TFC set up in many various formations this year and the partnership of Pozuelo and Altidore could do a lot of good. Regardless of how Armas chooses to use Pozuelo in his lineup, he will be key to the striker's success.
Pozuelo has the ability to open up space, be creative, make accurate passes and break the lines. He's registered 22 assists in the past two seasons for TFC thanks to his ability to make plays in key moments, set up the attackers and stretch opposition defences with his passing. While Pozuelo can score goals at will, one of his strengths is his ability to assist teammates.
Elsewhere in the squad, Ayo Akinola had a productive season last year scoring nine goals between the MLS regular season and the MLS Is Back Tournament.
Heading into his fourth season, the 21-year-old is still raw and needs time to develop. Toronto can't solely rely on him for goals, though, as he also had stints where he struggled to score and get involved in matches.
While he showed encouraging signs last season and could be the future for Toronto up front, for the time being, Altidore is still the main man in the position.
On top of this, Altidore will surely want to make the United States roster for the upcoming World Cup. At the age of 31, this year will be crucial for him as he aims to make a case that he deserves to be in the USMNT picture. This will add extra motivation to his game.
Now it's time for the American to prove that age is just a number and he is ready to be a major factor once again for the Canadian team with high hopes under their new head coach.