By Raj Das.
It seemed destined to be Manchester City's night. The narrative, even before a ball was kicked, was that after a decade of hurt and misery Pep Guardiola would lead the City to their maiden Champions League title.
It would also have been Guardiola's third, but Thomas Tuchel and Chelsea had other ideas. They beat City 1-0 in a highly entertaining final at the Estadio do Dragao in Porto.
For many, Guardiola is the Steve Jobs of football management. Like the latter, whose innovations in technology were deemed visionary, similar can be said of the former in the domain of football.
Indeed, Guardiola has the habit of wearing the same sweatshirts to work — a habit that Jobs himself was renowned for — but Guardiola has certain other idiosyncrasies that almost certainly threaten to tarnish his legacy if he does not get rid of them soon.
Why does he make Manchester City play their first-ever Champions League final without a recognised defensive midfielder?
What made him think that grouping together a bunch of players with similar attributes will be better off against Tuchel's Chelsea?
On the surface, a midfield consisting of Kevin De Bruyne, Phil Foden and Bernardo Silva looks promising, especially with flair players Raheem Sterling and Riyad Maharez on the flanks. But who will sweep up and do the dirty work when there is an inevitable counter-attack?
Where was Rodri or Fernandinho? Did Sterling merit a start in the biggest game of the season after his underwhelming role throughout the season?
The result of this choice was that throughout the night in Estadio do Dragao, Manchester City did not look comfortable in attack.
Barring the last ten minutes, Guardiola's team never looked like dominating their opponents.
Thanks to the inimitable N'Golo Kante, a player who we sometimes suspect of having three lungs, City's rhythm was heavily disrupted.
In a nutshell, City never got going. The pace of Timo Werner, and later Christian Pulisic, meant that Chelsea was always a threat.
Kai Havertz's goal in the 42nd minute was a result of an incisive through ball from Mason Mount, which ironically goes on to show that despite all of Guardiola's tactical tinkering, he was ultimately undone by the simplest of plays.
Chelsea Hungrier and Superior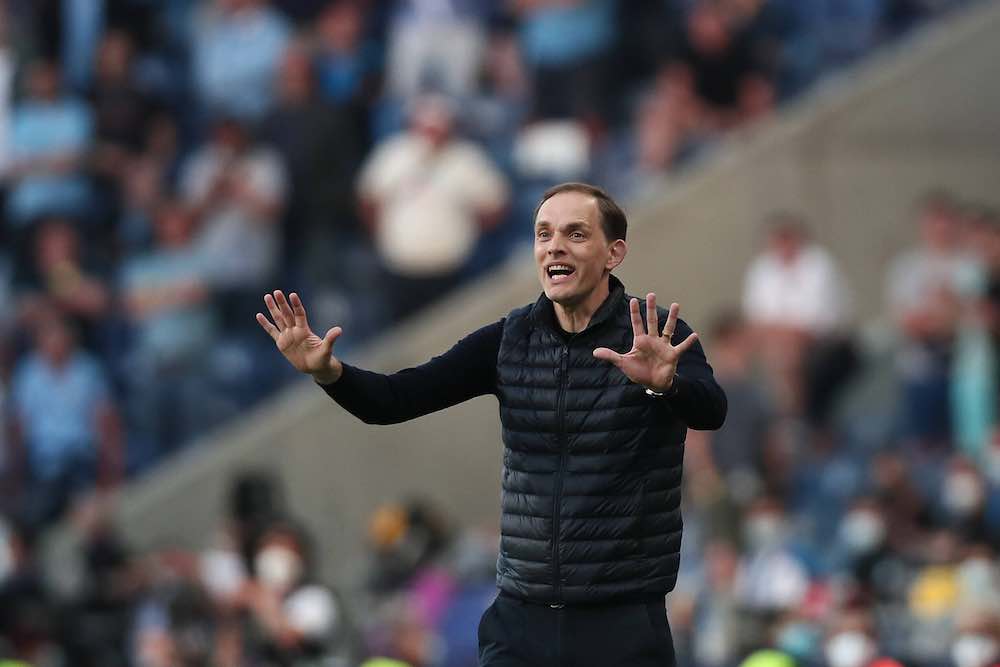 One of the things about playing a final of any capacity, let alone a European Cup final, is the ability to play the match and not the occasion.
It seems unthinkable that we would accuse a Guardiola side of doing the latter, but that is exactly what happened. It seemed almost as if the Man City players were not prepared for the event.
Their creative players, most notably De Bruyne, had no real influence on the game. His time was ultimately cut short by a head injury after clashing with Antonio Rüdiger but in truth, it did not feel like a real loss.
This shows how ineffective he had been throughout the night. For a player as good as him, it's a shame that he chose a European Cup final to have his worst game in a Manchester City shirt. De Bruyne just seemed absent and invisible.
Similarly, until the introduction of Fernandinho in the 64th minute, Foden looked out of sorts. More importantly, though, City's game had a surprising lack of penetration which ultimately led to their undoing.
Edouard Mendy had a comfortable night in Chelsea's goal and we struggle to remember any significant save he has had to make. The only save of some significance was a Sergio Agüero cross he gobbled up.
Speaking of Agüero, was it not unfair to make him sit on the bench for the best part of 75 minutes, especially when you are a goal down in a Champions League final?
Chelsea looked the hungrier and the sharper of the two teams. They were also quicker upfront with a surprising degree of incisiveness.
Every time Chelsea attacked, especially in the first half, they looked like a threat. Chelsea played with the lightheadedness that comes when freed from the baggage of expectations. Manchester City were indeed the favourites, and this contributed to the Stamford Bridge outfit's fluid, almost breezy football.
One suspects that Manchester City's Premier League-winning exploits just a week back took away some of their urgency and impetus.
They looked as if their hunger and desire to win had been assuaged. There was indeed a feeling of satiation in the Manchester City players, almost to the point where they looked like lumbering through the game. Their movements were slow and predictable.
Their passing lacked the slickness and tempo that is to be expected of a team looking to dominate and outclass their opponents.
There were shades of that woeful first-half performance against Paris Saint-Germain in the second leg of the semi-final. City never seized the initiative. They waited too long for something to happen — some stroke of genius from someone, or a brilliant piece of individual trickery, which oddly enough, did not come. They failed collectively and individually.
The Guardiola Question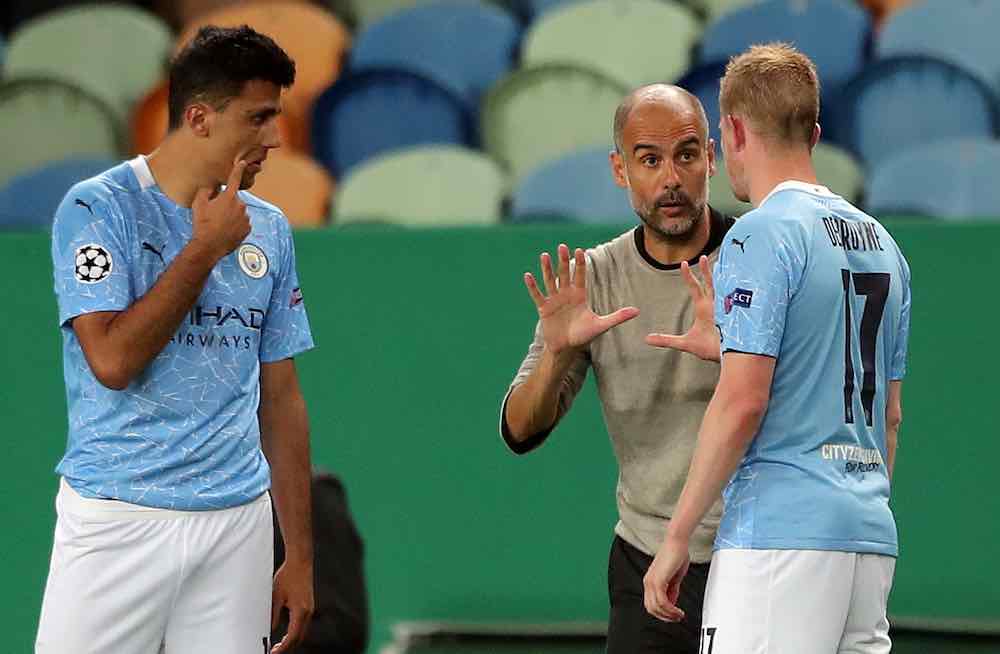 All this brings us to the inevitable question: Where does Guardiola go from here? How can he control his impulse to overanalyse and overthink?
Guardiola is indeed a genius and is undoubtedly a victim of his own ability to read the game. In his eagerness to tactically stay a few steps ahead of his counterpart, he overestimates and miscalculates.
This is not his first faux pas, but perhaps his biggest. I had earlier pointed out this facet of his personality, his ability to overcomplicate the situation when it need not be.
We have seen this time and again: most notably in 2015 against Barcelona and last season against Olympique Lyonnais.
Reaching the final after a string of quarter-final disappointments in itself seemed like a big accomplishment, which ironically heaped more pressure on him to win.
Guardiola's biggest challenge in the future is to control his urge to be unnecessarily experimental. He must learn to simplify matters.
With today's technology, we are bombarded with all kinds of video analyses and tactical breakdowns of our opponents. All manner of statistics is available. In fact, it seems foolish not to overanalyse and tactically tinker, given the tools at our disposal.
Yet, at its core, football remains a simple game. As shown by Mason Mount's wonderful through pass, football is all about mastering the basic techniques and implementing them at the right time.
Indeed, there is something highly comical in the way in which Havertz scored his goal. Contrast Havertz's simple and brilliant empty-net finish with Guardiola's sophisticated tactical adjustments. This is the biggest indictment of his unnecessary experimentation.
There is a scene in Shakespeare's Macbeth where he sees himself holding an imaginary dagger after his wife, Lady Macbeth, vehemently persuades him to murder King Duncan and assume the throne of Scotland.
In a striking soliloquy, Macbeth attributes the vision to be a result of "the heat oppressed brain", a "false creation".
Guardiola has a similar situation here. He wants to win the Champions League, but over-information and external inputs and opinions put a strain on his mind and created false tactics.
Just as Macbeth realised that to murder Duncan would be a heinous crime but he gives in to his wife's insinuations anyway. There is also a striking similarity between Macbeth wanting to clutch the dagger and Guardiola wanting to hold the Big Ears of the Champions League trophy:
Is this a dagger which I see before me,
The handle toward my hand? Come, let me clutch thee.
I have thee not, and yet I see thee still.
(Macbeth, Act II, Scene I)
Just replace the word "dagger" with "Champions League trophy" and we have Guardiola's version of Macbeth's soliloquy.
In short, Guardiola has done it again. He has managed to lose a game, a Champions League final this time, simply through the art of over-analysis.
In keeping with his 'tortured genius' persona, he wanted to use the biggest stage in European club football to implement his most outlandish tactical masterpiece. To say that it backfired is an understatement.