By Hesham Hassanein.
When the European Super League was announced, football was rocked to it's core. Twelve European clubs decided to leave behind a system of merit for a more quarantined system.
The proposed league was met with criticism, backlash and protests. The reaction was so harsh that the league was dead within two days.
However, this league wouldn't be possible without people accepting that most of the clubs involved are indeed superclubs.
Clubs that have much larger fanbases, bring in more viewers and revenue: the global faces of the European game.
What if Africa's elite clubs broke off and formed their own Super League? The idea isn't as far-fetched as you might think – FIFA has been working on a new "African Super League" for some time now.
It goes without saying that a Super League in Africa is as welcome as a Super League in Europe, but if it were to happen, who are Africa's Super Clubs? Which clubs have the most fanbase, viewers and wealth on the African continent? Today, we dive in, and discover  Africa's Super Clubs.
The Kings in Africa: Who Are Africa's Super Clubs?
Zamalek SC
We start off in Egypt with Zamalek Sporting Club. Founded in 1911, Zamalek is Africa's second most successful club.
The White Knights are a giant of African football that has fallen on difficult time. The most successful club in all African competitions during the 20th century, Zamalek won more continental titles than any other club during that time.
Five-time Champions League winners and twelve-time Egyptian champions, the White Knights enjoy a sizeable fan base across the continent.
Despite this, Zamalek could be seen as the Arsenal of the African Super League — no doubt a historical and financial behemoth of the African game, but one whose last two decades have been mostly tough.
Despite a few successful years sprinkled amongst two decades of failure, Zamalek's arch rivals Al Ahly have dominated the game in Egypt and Africa for the past twenty years.
Zamalek fans have felt left behind, and similar to Arsenal, are extremely unhappy with the current management of the club.
Seen as the club of Egypt's wealthy, Zamalek was the favourite club of the Egyptian monarchy before the days of the republic. Known as the "Academy of Art" Zamalek is historically known for playing attractive, fast paced football.
European Super Club equivalent: Arsenal FC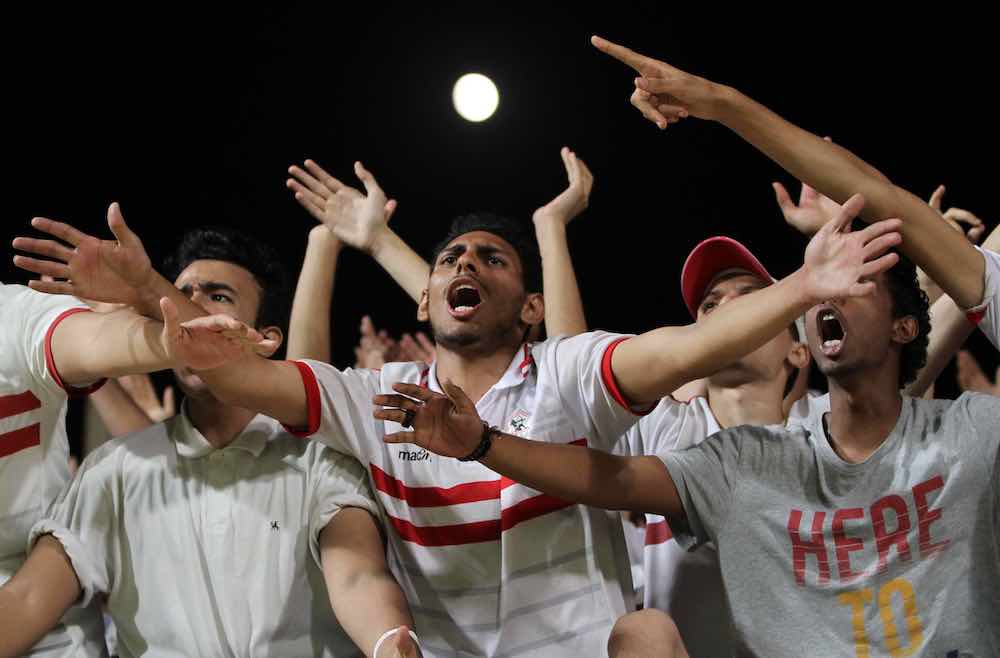 Al Ahly
Next up we have Africa's answer to Real Madrid: Al Ahly. The most successful club in African history.
Having won nine champions league titles and over forty Egyptian league championships, Al Ahly are in a league of their own.
The defending Champions league winners are the most popular club on the continent and their name instils fear into whoever draws them in a competition.
Often accused as being the favoured club of the Egyptian government, Al Ahly's incredible success is often a heavy debate in Egypt and Africa. One of these accusations even came from the Sheffield United owner.
But regardless of all this, results are results, and Al Ahly are a club that constantly finishes on top. With a new stadium coming soon, it is highly unlikely their dominance will slow down.
European Super Club equivalent: Real Madrid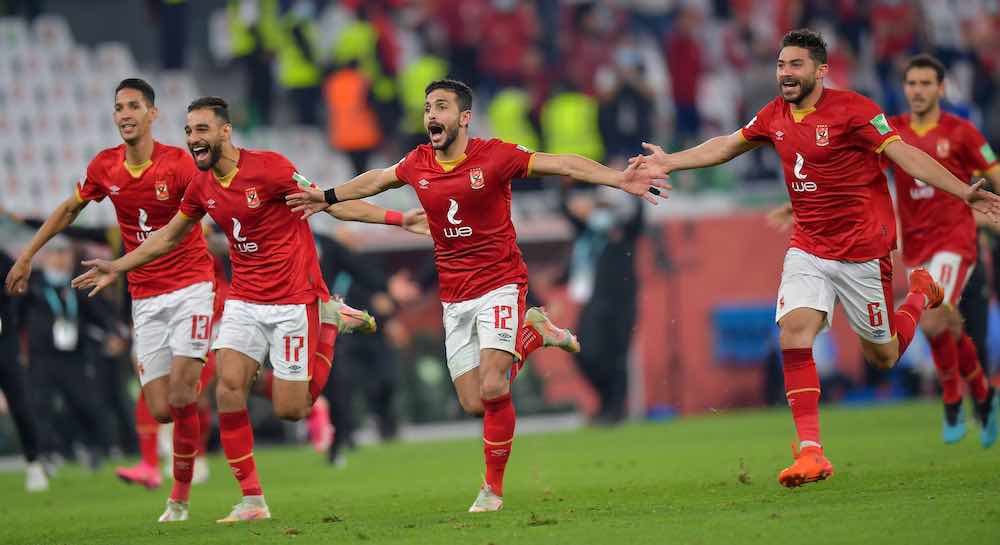 Sundowns
South Africa's most feared club — Mamelodi Sundowns — are the most successful club of the Premiership era. With ten Premiership titles, Sundowns are on pace for their record-extending eleventh title this season.
Nicknamed "The Brazilians" Sundowns' performances on the pitch are far superior to that of their rivals in South Africa.
Founded in 1970, Sundowns hit their peak in 2016 by winning their first ever Champions League title. Under the visionary leadership of manager and former Sundowns player Pitso Mosimane, the Brazilians won five league titles, one Champions League and one African Super Cup title between 2012 and 2020.
The Brazilians are the only South African side currently performing at a high level in the African Champions League, and as the most successful club in Africa's most profitable league. Sundowns are a club that puts dread in the heart of their competition.
European Super Club equivalent: Chelsea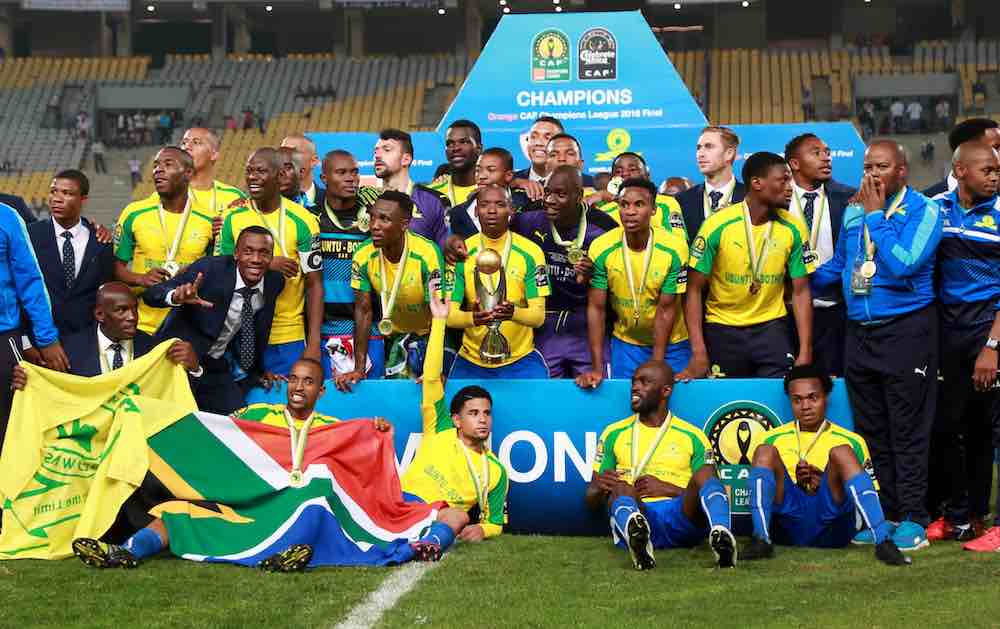 Esperance
The Blood and Gold, the Beast of Africa. Tunisia's most popular and successful club. El Taraji, or Esperance Sportive, is a 102-year-old giant of the game from the country's capital of Tunis. Untouchable in the Tunisian game, Esperance are Africa's fourth-wealthiest club.
Their financial might and strong history have propelled them to great success in the last decade. Three of their four Champions League titles have come in the last ten years.
Most recently, they were crowned African champions in 2019, taking down Egyptians' Al Ahly. They are the thirty-time Champions of Tunisia's league and the fifteen-time champions of the Tunisian Cup.
Their most famous Champions League title came in 2018, when they were awarded the crown after their opponents withdrew from the final.
This was due to the fact that VAR was available in the first leg of the final, benefitting Esperance, yet unavailable in the second leg.
There is no title that Esperance have not conquered in Africa and Tunisia. Constantly making the Champions League semis and the final. The last decade has seen the continent grow to fear a draw with the Blood and Gold.
With their recent success, Esperance would not only be a sure inclusion in any African Super League, but they would also be the early favourites to win it.
European Super League equivalent: Juventus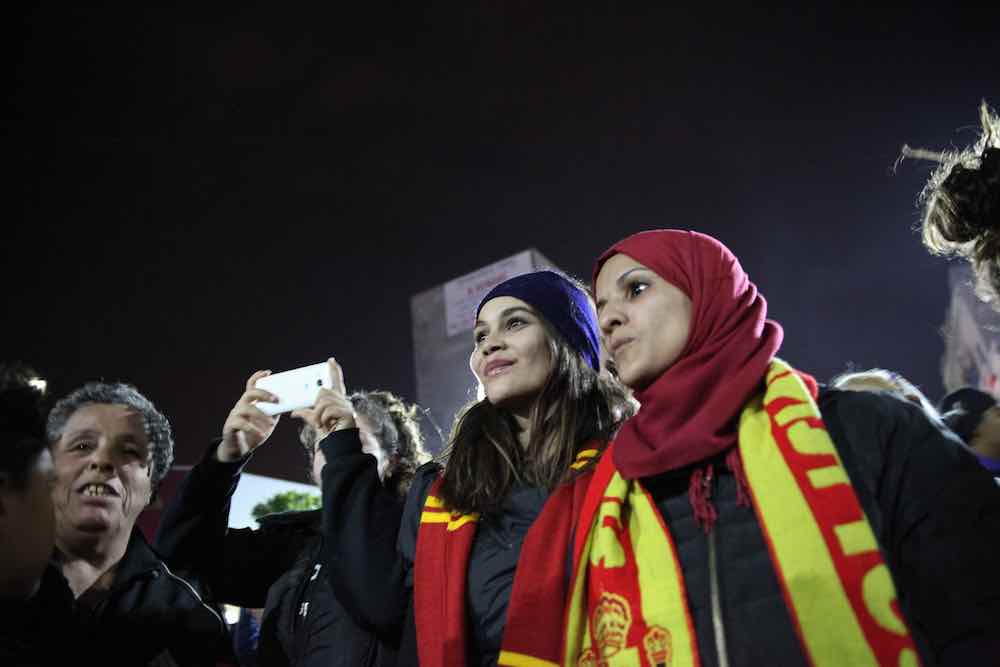 TP Mazembe
Our final super club is Congo's pride and joy, TP Mazembe. With 35 titles to their name, Mazembe are by far the country's most succesful club.
Their success isn't exclusive to just the Congo. The Ravens are tied with Zamalek SC of Egypt as the joint second most successful club in African history.
With five Champions League titles to their name, only Al Ahly have more Champions League medals in their collection.
The Ravens are an excellent example of self-reliance as well, building their own state of the art stadium in 2011.
With most of their continental success coming in the last decade, Mazembe has been a dominant and persistent force in a competition where Congolese clubs often struggle.
The Ravens are a force to be reckoned with, on and off the pitch.
European Super Club equivalent: FC Barcelona