By Louis Smith.
Even in a world of non-stop football, intercontinental international tournaments are relatively rare.
Over the course of the next four weeks, one such tournament takes place as the 2020 Summer Olympics football event will take be staged in Japan, albeit a year later than planned.
The Olympics are played as an under 23s tournament with the option for squads to have three players over that age.
With the spread of coronavirus putting the Games back a year, FIFA opted to amend the rule to become Under 24s for this year's edition. 
In January 2020, all ten South American sides battled it out for two qualification places in the 2020 Conmebol Pre-Olympic Tournament.
After 26 matches the two giants of the continent, Argentina and Brazil, secured their tickets to Japan.
Fernando Batista's Argentina squad for the Olympics – Alario ruled out, River wouldn't allow Julían Álvarez either but still a strong squad pic.twitter.com/iPkjzkegxk

— GOLAZO (@golazoargentino) July 2, 2021
Argentina had a disappointing time during the 2016 Olympics in Rio as where failed to make it out of the group stages. They won only one of their three matches and finished third in their group.
Argentina's 2020 Olympic qualification was almost perfect. They only lost one of their games, but managed to be crowned the overall champions of the South American Pre-Olympic tournament which will give them confidence in Japan.
Here are five players to look out for as La Albiceleste chase gold.
Thiago Almada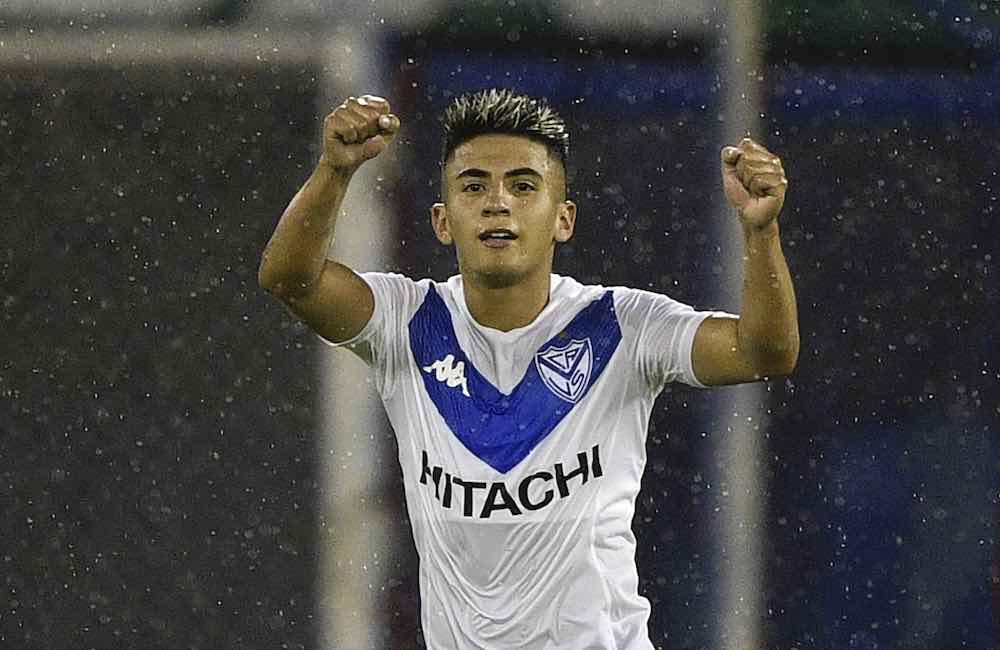 At the age of just 20, Thiago Almada has already drawn interest from some of Europe's top clubs after his high-quality performances for Vélez Sarsfield.
He's started the 2021 season in perfect fashion with five goals in 18 matches as well as providing two assists for his teammates.
Almada is an attacking midfielder but can also play on either the left or right-wing. When playing on the wing, he often cuts inside with his quick dribbling ability and close control which allows him to pull away from opponents trying to get tight to him.
When he's got the ball at his feet, it's like it's stuck to him and he can change direction whilst still keeping the football close to his magic feet.
When he has the ball in and around the 18-yard box is where defenders panic… will he shoot or will he dribble past?
With many club's monitoring Almada's progress, a successful tournament for him could end up with a move to Europe.
Ezequiel Barco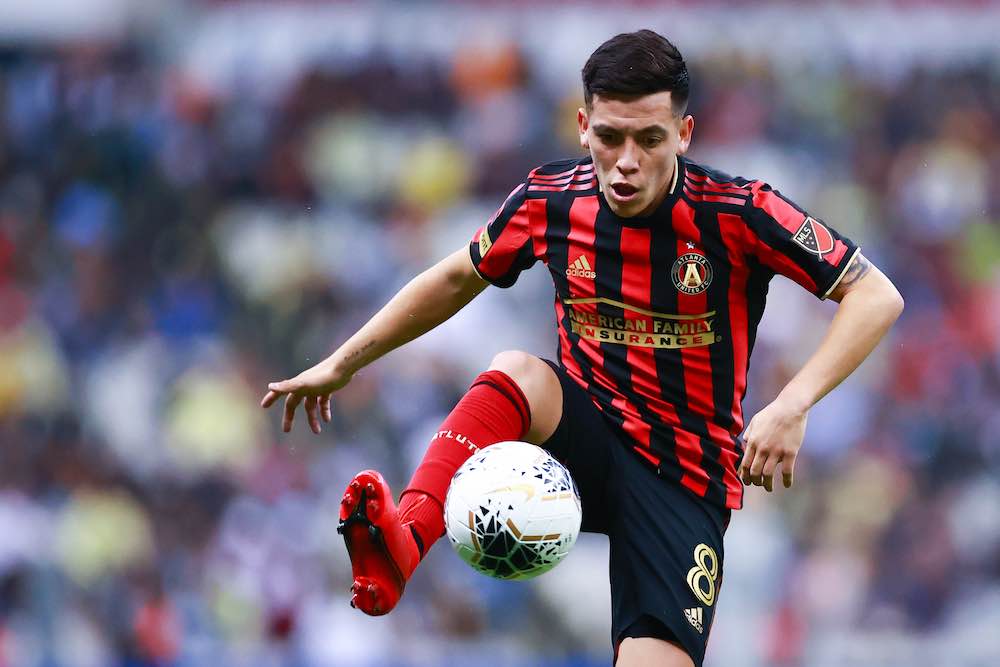 A youngster with several first-team minutes under his belt is what you need in tournaments like this and Atlanta United's Ezequiel Barco brings exactly that.
At just 22-years-old, Barco has already played 142 times in senior football which gives him an advantage over many of his counterparts.
It's not just that experience he brings, though. In his debut MLS season, he earned a call-up to the MLS All-Star team and a year later retained his place amongst the leagues' top players.
Barco's close control allows him to dictate play in midfield and drive out of dangerous situations, and with his sniper-like shooting causes fear in the minds of defenders and goalkeepers.
Nehuén Pérez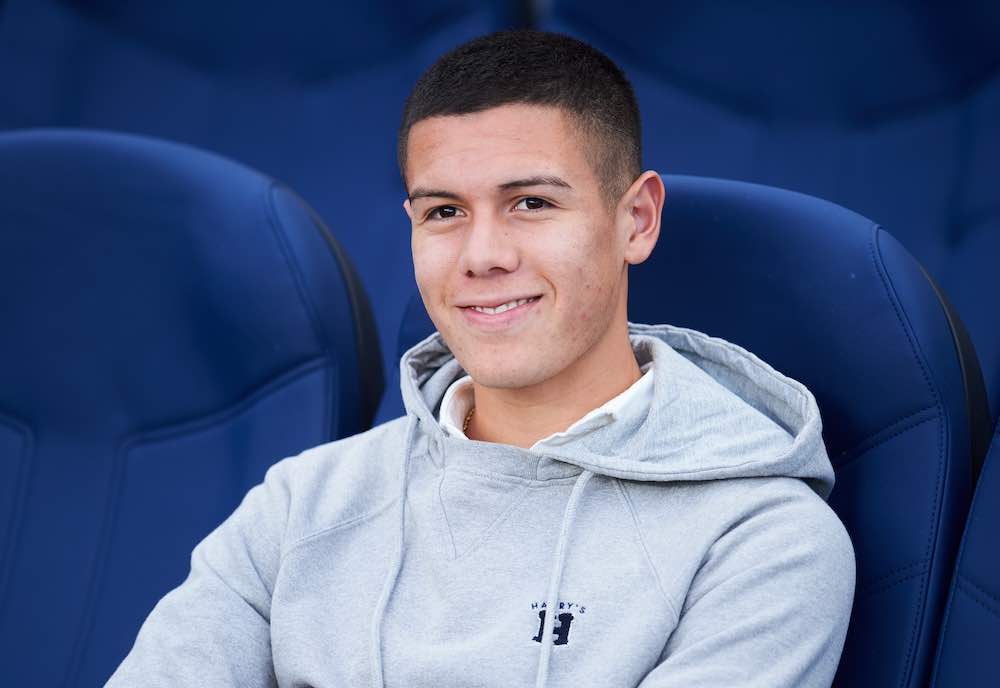 With several attacking options on offer, Argentina need someone in defence who can stop any opposition attacks and Nehuén Pérez brings just that.
Although he is yet to feature for his parent club Atlético Madrid, he already has the attributes of a Diego Simeone type player.
Pérez is calm under pressure and is very strong in the tackle. If there's any danger he will be there to deal with it. He's also comfortable with the ball at his feet, so when needed he can dribble out of defence to build an attack.
Despite being a defender, Pérez has netted twice for the Argentine U23's side and will be hoping to be a threat from set-pieces during the Olympics.
In 2019, he received a call-up to the senior International side following a string of good performances whilst on loan at Famalicão.
Fausto Vera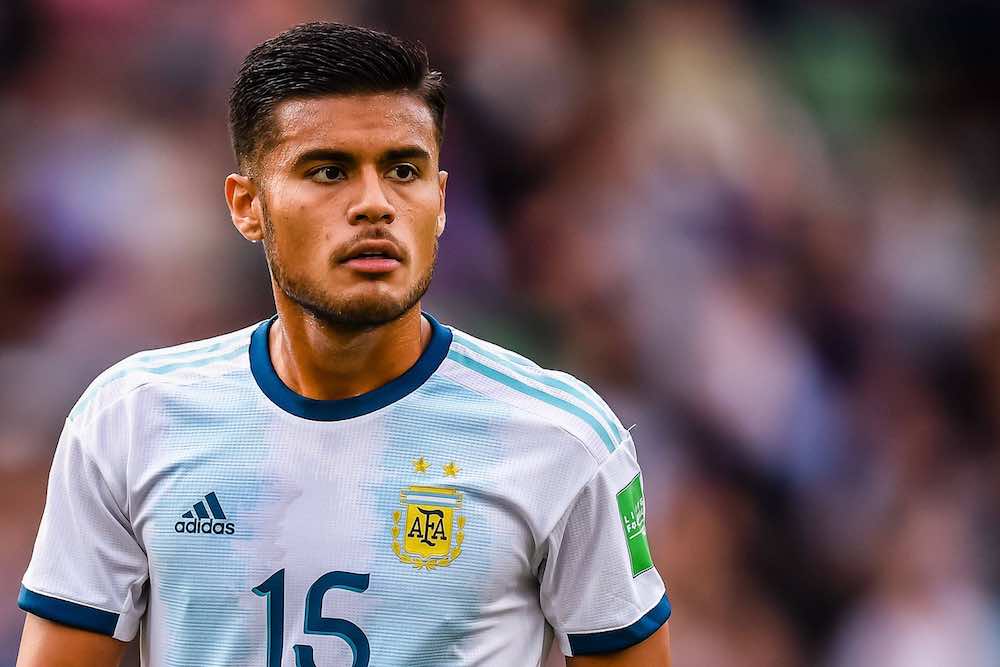 Sitting in front of the defence is Argentinos Juniors' holding midfielder Fausto Vera. Vera offers an added layer of protection and is the first line of defence to help retrieve possession and sniff out any danger.
When the ball is at his feet his job is to start an attack and he can do that with his long-range passing ability to offload the ball to either attacking full-back or to one of the many attacking options going forward — a quarterback-like role in the side.
At 21-years of age, he will be eager to showcase his talent in order to earn a move to Europe. At under 23s level, Vera is the joint-most experienced player in the squad with 16 caps to his name.
Alexis Mac Allister
With two senior caps to his name, Mac Allister will be hoping to provide Argentina with the weapons they need to go for gold.
Last season the 22-year-old played 26 times for Brighton, giving him experience of playing at a high level.
Mac Allister is likely to be the guy keeping hold of the ball, knowing when to dribble and dictating the play depending on the situation of the game.
His dead-ball ability gives the likes of Pérez chances to be able to score from set-pieces and he can even bang in a few himself. Like many midfielders, Mac Allister loves a shot from outside the area and will almost certainly be trying his luck from outside the 18-yard-box.
Other Notable Mentions
New Middlesbrough signing Martín Payero is one Boro fans will be keen on watching before he joins up with Neil Warnock's squad.
Hernán De La Fuente comes into the side as a free-agent.
Along with Vera and Almada, the squad features seven other domestic-based players; Agustín Urzi, Lautaro Morales, Francisco Ortega, Joaquín Blázquez, Marcelo Herrera, Tomás Belmonte and Pedro De la Vega.