By Hesham Hassanein.
Club football in Africa has for the most part been dominated one team: Al Ahly Sporting Club. Based in the Egyptian capital, Cairo, the Red Devils are without a doubt the pride of the African game.
One of the most decorated and successful clubs in the history of sports, their trophy cabinet brings awe to anyone who views it.
Winners of the African Club of the Century award, they are also nine-time winners of the African Champions League, with one Confederations Cup to boot.
We can add to that the 42 Egyptian league titles, 37 Egyptian Cups, seven African Super Cups and two third-place finishes in the Club World Cup.
Their 22 international titles are the second-most in all of football behind Real Madrid, and they could add to that next month when they meet Kaizer Chiefs in the CAF Champions League final.
Al Ahly are clearly a behemoth of the game and for over 100 years they have managed to maintain a level of dominance unmatched anywhere in the world.
On top of all these titles, Al Ahly have their own media empire. A massively successful TV channel and millions of followers on social media.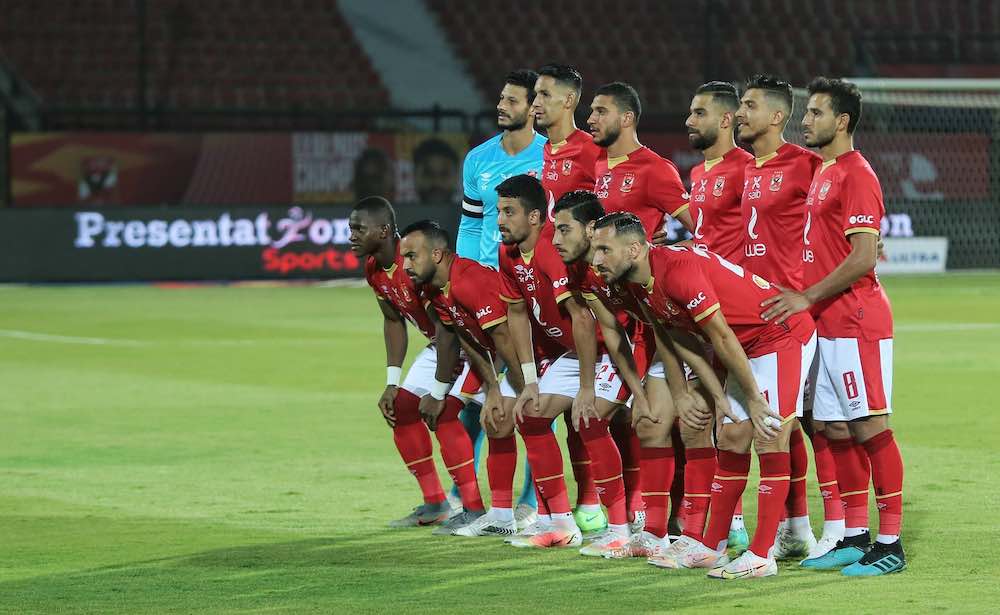 They are the first Egyptian club to build their own private stadium, and they boast of a fanbase that's over 70 million strong across Africa, with club branches across Egypt.
And yet, despite all this, and perhaps to be expected as a result of their success, Al Ahly is not only the most loved but also the most hated club in their home country of Egypt. While it's easy to dismiss the hatred of other Egyptian fan bases as the result of jealousy, and no doubt jealousy plays a big role, the situation is actually far more complicated.
Al Ahly have been accused of being the favourite club of the Egyptian government: a criticism that has echoed strongly over the past twenty years.
While these calls have mostly come from within Egypt, we've even seen the owner of Sheffield United attack Ahly over this. Basically, the complaint is this: state-owned companies, funded by Egyptian taxpayers money, only sponsor Al Ahly.
While nearly every other popular club in Egypt is currently struggling financially, the Egyptian government has seemingly only invested in Ahly.
They have government sponsors on their jersey and their stadium. Not only that, but the government companies air advertisements for them, and them alone.
A constant complaint among fans of other Egyptian clubs is how the only club that's ever promoted is Ahly.
Egyptian actor Hesham Ismail found himself trending in Egypt after his attacks on Ahly's deals, as well as accusing the Egyptian government of only sponsoring Ahly so much to decrease fan support in Egypt for other clubs.
Talking with the reporter, however, he continues on to talk about what he perceives to be a "conspiracy" against his favourite club, Zamalek. The sponsoring of Ahly has left many other fans angry as a result of this supposed favouritism.
Al Ahly will become the first African club to achieve La Decima (10 trophies) in the CAF Champions League if they defeat Kaizer Chiefs on July 17.

They have already won 9 CAF Champions League trophies. pic.twitter.com/GI8HUn5k6c

— Africa Facts Zone (@AfricaFactsZone) July 10, 2021

And here is where the story gets far messier. Last year, the Egyptian government interfered in the inner politics of Ahly's arch-rivals, Zamalek.
This came just days before the Champions League final between Zamalek and Ahly. The government announced that they would remove the popularly elected president of Zamalek, Mortada Mansour, and replace him with a new government-appointed president.
The timing of the announcement led to cries of favouritism by the Zamalek fans, accusing the government of trying to destabilize their club.
Zamalek lost the final and the government brought their own unelected president to lead the Cairo-based club.
The government justified their intrusion into Zamalek by pointing out that Zamalek's finances were unstable and they needed to bring stability to the club.
These explanations have been tossed aside by Zamalek fans. Legendary Egyptian singer and Zamalek supporter Hani Shaker gave an interview denouncing the government's interference.
He notes how in 2015 the government tried to remove the popularly elected Ahly president due to financial issues. He goes on to note how rather than the government takeover of Ahly going through, the sports minister who had attempted this was removed from office. Ahly's president was reinstated within hours.
Al Ahly is a super club like no other, their success is almost unbelievable. To have reached the level they've reached is near impossible in sports. They are often compared to Real Madrid, and like Los Blancos their opponents constantly complain that playing against them is an unfair game.
Despite this, they are the club that has represented Egypt and Africa better than any other on the international stage.
They have once again made it to the Champions League — making it six final appearance in the last 10 seasons — and could soon find themselves the ten-times champions of Africa.
There is no club in Africa that can match their wealth or their history. With their dominance not looking to end anytime soon, don't expect these accusations to stop, either.