By Calum MacKichan.
When the final whistle confirmed Belgium's defeat to Italy, Kevin De Bruyne stood in the middle of the pitch and stared into the distance for several minutes.
He was coming to terms with a harsh reality. Another major tournament has slipped Belgium's golden generation by, and their ageing squad will struggle to regroup to challenge for the World Cup in Qatar. What's more, Italy were simply stronger and better.
If Belgium were going to win Euro 2020, they were always going to do it the hard way.
Their preparations were disturbed by injuries to key players De Bruyne, Eden Hazard and Axel Witsel. None of them were fit to start the tournament, but the fact coach Roberto Martinez was desperate to get them fit demonstrates the sudden lack of depth in the Belgian squad.
The seemingly terminal decline of Hazard, the nation's captain and talisman, has been particularly detrimental. In a press conference during the tournament, he admitted his ankle may never be the same again, his eyes glazed with regret and bewilderment. The sight of him limping off against Portugal in the last 16 was all too familiar.
Hazard's absence placed even more creative pressure on De Bruyne. Against Italy he miraculously played with a torn ligament. He provided moments of magic: a superb curling shot from outside the box saved by Gianluigi Donnarumma; and a tantalising cross that Romelu Lukaku couldn't manage to convert. Both with his supposedly weaker left foot.
De Bruyne is a remarkable footballer but he is now exposed in a team unable to capitalise on his talent. A quietly spoken man, the influences around him are slowly disappearing.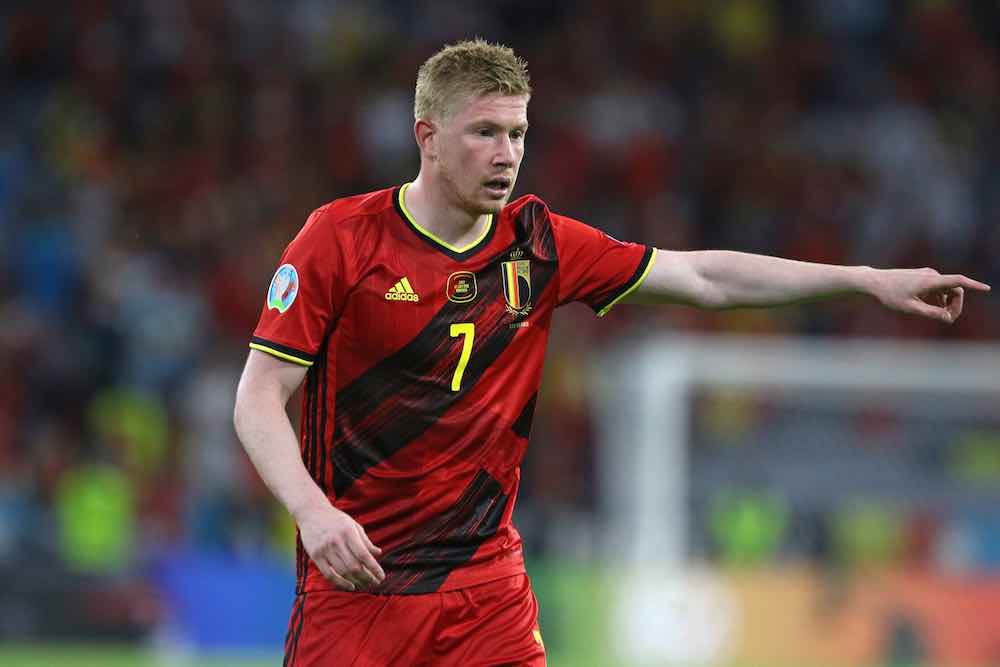 Vincent Kompany is no longer there to provide leadership in defence, and Marouane Fellaini and Moussa Dembélé have also both since retired since the last World Cup. More will follow them to retirement before the team arrives in Qatar.
The other problem Belgium faced was a very challenging path to the final.
During the 1-0 victory over Portugal in last 16, their usual suave swagger was set aside in a slogging, scrappy and sometimes sloppy affair.
Their one moment of quality came from Thorgan Hazard in the 42nd minute: a viciously swerving shot that deceived Rui Patricio in the Portuguese goal.
Following Hazard's strike they quickly entrenched themselves deep in their own half, protecting their aging backline and punting long balls in the vague direction of Romelu Lukaku.
The cracks exposed by Portugal were fully punished by Italy.
The defensive trio of Toby Alderweireld, Jan Vertonghen and Thomas Vermaelen would have been an all-star line-up five years ago. Now they are now 32, 34 and 35 respectively and too slow to fully protect a team that presses with a high defensive line.
Italy's forwards were a constant threat. Lorenzo Insigne menaced in the half spaces and provided the final blow with a devastating solo run.
In his interview after the game, De Bruyne was frank. This didn't feel like the loss in the quarter-final to Wales in 2016, which Belgium should have won. The innocence of youth and the luxury of time have both gone. On Friday, Belgium weren't good enough and their time is running out.
The interviewer tried to console him with the prospect of competing in the finals of the Nation's League next year, but De Bruyne shrugged. That's not his ambition. That wasn't the ambition of this generation when they emerged in the early 2010s.
The recent years have provided some great memories, notably dramatic victories against Japan and Belgium in the 2018 World Cup, but a return of three quarter-finals and a semi-final from four tournaments is ultimately too little for a team that has long been ranked as the best in the world.
With the entire defence needing to be rebuilt, the World Cup in Qatar seems like a daunting prospect.
8 – Jéremy Doku completed eight dribbles against Italy, a record for a teenager since we have full data for the World Cup (1966+) and EUROs (1980+). Mesmerising. #EURO2020 pic.twitter.com/29oWdkr1Hh

— OptaJoe (@OptaJoe) July 2, 2021
There are signs of optimisim. 19-year-old winger Jérémy Doku was superb against Italy. There are other talents emerging from the Pro League who will ensure the team doesn't slide into the international wilderness experienced between 2002 and 2014. However, it would be unfair to burden them with the expectation of replacing the generation of global superstars that preceded them.
Martinez has blooded young players in recent years, but at Euro 2020 he relied on the tried and trusted players of previous campaigns. He, or his successor, will need to decide how and when to rebuild the team.
No matter what the decision, the team will be built around De Bruyne for near future, and any team with him at the helm always has a chance to do something special.