By Jordan Florit.
After the global COVID pandemic put football on hold for seven months in Venezuela, its top-flight restarted in October 2020 with a new format.
Carabobo, who had begun the year playing in the qualifying round of the Copa Libertadores, fared disastrously.
With the table reset and the 21 teams split into two, El Granate failed to win a single game, crashing out with a soul-destroying six points from a possible 48 and not a single win. Their final record was six draws and ten defeats with a goal difference of minus 21. They even released nine players three games before the season finished.
Nine months on, not a single player from the matchday squad for their final game of 2020 (a 0-3 loss to Deportivo Lara) was listed for their latest result (a 2-0 derby win over Aragua). The transformation is as impressive as it is stark.
The victory last Wednesday was Carabobo's sixth game unbeaten, winning four in that run and conceding just one goal from open play. They sit third in their group, just three points behind last season's champions Deportivo La Guaira, with six games left to play in this stage.
Should they finish first or second, a place in 2022's Copa Libertadores or Sudamericana will be confirmed and they will progress into the Hexagonal A for the second stage of the season; if they finish third or fourth, they'll progress to the Hexagonal B, where just the top two teams of the six-team group will qualify for the Sudamericana.
It may sound convoluted, but as Venezuelan football journalist Kevin Vivas tells WFi, it has "restored the spirit of the obligation to win."
"The old format alienated fans for 17 weeks, and in a country with little football culture this can lead to permanent disaffection," says Vivas.
"The new format is 24 weeks of maximum intensity that opens the door to something much more exciting — the decisive stage: a round-robin of only 10 games each and the uncertainty of encountering new teams for the first time that season.
"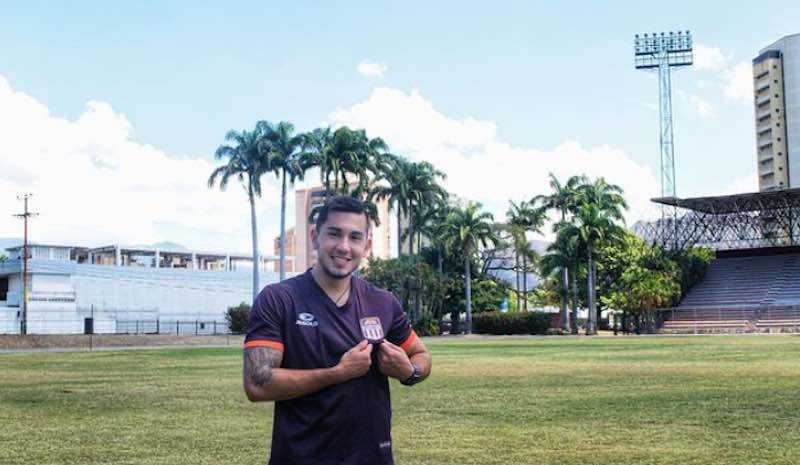 This year, waltzing his way through opposition defences whilst successfully preventing opponents from doing the same to his side is a player whose teammates call the Falso Lateral — the False Left Back: Juan Camilo Pérez.
At 22 years old, Pérez is enjoying his first full season in the Primera División despite making history in 2014 when he became Atlético Venezuela's youngest scorer at the age of 15 years, 8 months and 26 days. It was Pérez's third professional appearance and the goal won them the game.
The promise was there at a young age, but he has been a talent long in the making.
With the creativity of a number ten and the wing wizardry of a wide man, he excelled at youth level, winning back-to-back U20 league titles, still with Atlético, in 2016 and 2017, interspersed with minutes in the first team.
It qualified the club for the 2018 U20 Copa Libertadores, but by the time the tournament began Pérez had joined Deportivo La Guaira.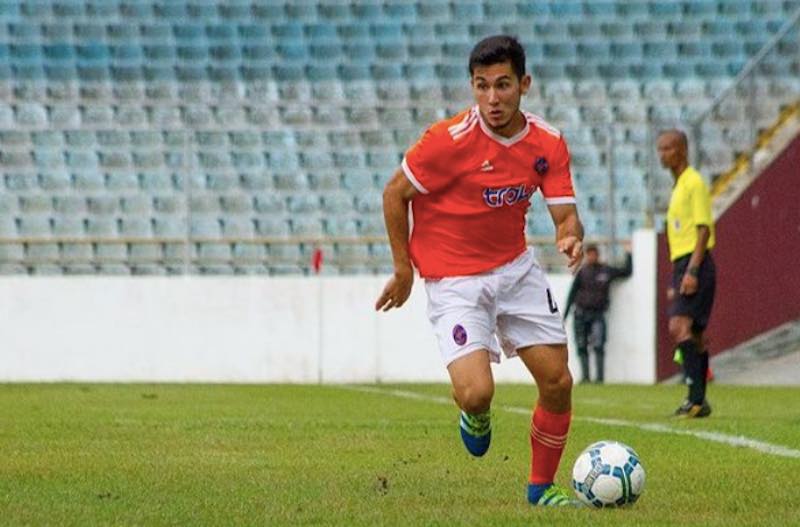 Soon enough, he would soon participate in the real thing, picking up 14 minutes against Peru's Real Garcilaso and 4 against Atlético Nacional of Colombia, in the 2019 Libertadores.
The following year — marred and marked by coronavirus — would be spent with second division Deportivo Petare, but when former Atlético Venezuela youth coach Enrique Maggiolo was appointed Carabobo's new head coach, it wasn't long before Pérez joined him.
While his arrival may not have been a surprise — a number of Maggiolo's former charges from his time at Atlético as well as Deportivo Petare joined him at Carabobo — the positional shift was.
After six years as a professional marauding down the flanks or creating havoc in the space all the best 10s manage to find, Maggiolo deployed Pérez at left back. Was it a moment of madness or a tactical masterstroke? The numbers suggest the latter.
Under Maggiolo, Carabobo have more or less set up in an attack-minded 4-4-2 each game and Pérez has more or less set the tone from left back — or false left back, as his fellow Carabobeños say in a nod to the false nine role.
His numbers speak for themselves. They are dazzling. Astonishing. They're frankly absurd.
No player has completed as many dribbles in Liga FUTVE as Pérez this season (73) and yet he also has the highest dribble completion rate of those who've completed over 45 dribbles (82%).
To contextualise (but not compare), there's not a single player in the top divisions of Brazil or Argentina this year who can boast such high numbers from the same output, and nor can Venezuela's most exciting dribbler, Yeferson Soteldo (4.9 per 90 minutes/62%), or the world's best, Lionel Messi (6 per 90/67%).
Yet it isn't just the dribbling Pérez is a master of. No player in the league has won as many challenges (217) or averages as many challenges won per game (14) as he does. He's not just maintained his creativity in his new role, he's adapted to defending and flourished in his new position.
Out of the ten players in the league with the most dribbles completed, Pérez also tops the charts for passes completed (599), key passes made (11), tackles won (71), and percentage of tackles won (68%). Widen that penultimate statistic to every player in the league and Pérez still comes out on top.
Very impressed with how Carabobo FC are improving throughout the season.

My favourites are Juan Camilo Perez (23), a versatile left-footed playmaker who can also defend well, and Yeangel Montero (22), a fast, powerful right-footed inside forward operating from the left. #futve pic.twitter.com/LPOuC0f9ik

— Jordan Florit (@JordanFlorit) August 29, 2021
It's worth reiterating that Juan Camilo Pérez is simultaneously leading the way for tackles won and dribbles completed, all the while playing out of position.
While you may not have heard of him, the scouts have. In an InStat report published in August [PDF], entitled Best players of
 Venezuelan League 2021, Juan Camilo Pérez was ranked the joint-highest alongside Carlos Vivas, recently shortlisted in CIES Football Observatory's global Top 100 Teenagers, and Samson Akinyoola, Caracas FC's Beninese striker.

Pérez's skill on the ball and the ability to put it exactly where he wants — four assists, for example — may well result in Carabobo qualifying once again for continental football. If it doesn't, it would be of no surprise to see a club from overseas capture his signature at the end of the year.
---
By Jordan Florit is the author of 'Red Wine & Arepas: How Football is Becoming Venezuela's Religion' and founder of FUTVE English, a Twitter account dedicated to English language coverage of Venezuelan football.