Interview with Manchester United full-back Ethan Laird, currently on loan at Swansea City, by Callum McFadden for WFi.
---
You joined Manchester United at the age of 10. How would you sum up your journey through the academy system at the club so far?
"It's hard to sum up as I've been at the club for a number of years now. I started as a young whippersnapper to be honest and if there was a tackle to be had then I was there.
"I had the raw ability but I had to work on my technical development and I owe a lot to Eamon Mulvey who had faith in me and helped me kick on year after year.
"All I've ever wanted to do since I was a child was play football and to be where I am now makes me very happy."
---
You scored a memorable goal against Rotherham for Manchester United's under 23s. It was the first-ever goal for the club in the EFL trophy. How proud are you of that goal?
"To be fair, I was delighted with the goal but even more delighted with the performance as a whole. It was the first time as a squad that we had played in the EFL trophy against a fully professional first team.
"The game gave us a lot of confidence as a group of players because you learn a lot from under 23s football but you learn even more when you are playing against a first-team.
"The goal itself left me feeling very proud and I couldn't stop smiling, to be honest. It was a good one it's fair to say [laughs]!"
---
You then step up to train with the Manchester United first team and make your debut for the club against Astana in the Europa League. A few weeks later, you then make your Old Trafford debut against AZ Alkmaar. How did you handle those opportunities with the first-team at such a young age?
"Playing for your boyhood club really is a dream come true. That's how I would describe it really: a dream come true.
"It made me reflect on my journey from playing at the Cliff [training ground] as an under 10s player, because on the walls at the Cliff there are lots of photos and quotes from famous players gone by such as the Class of 92 and various title-winning sides.
"You look at those photos and quotes each day so when you start to train with the Manchester United first-team it's a great honour.
"You don't think about it too much at the time because your full focus is on training and making a positive impression.
"However, after my first session I remember thinking to myself: I've just trained with a World Cup winner (Paul Pogba). It gives you hunger and determination because that's where I want to be one day too.
"Making my debut is something that I will never forget. The main thing I remember is the noise from the stadium.
"It's not every day that you travel to Kazakhstan either so that was also a unique experience. The stadium in Astana was enclosed and the noise echoed around the whole stadium and was bouncing off the walls.
"During the game, I remember shouting to Axel Tuanzebe who was only a few meters away from me and he couldn't hear me due to the noise of the crowd.
"That's when it hit home to me just how passionate and loud a sold-out stadium is. I'm very thankful to the boss [Ole Gunnar Solskjær] for putting his trust in me.
"The home debut against AZ will always stay in my heart because when I came on I was desperate to impress and make the most of my opportunity.
"Soon after coming on, I went over to take a throw-in next to our fans and as soon as I picked the ball up, I could hear the fans shouting my name which was genuinely such an amazing feeling.
"It's not something you expect to hear so quickly in your career. I was gobsmacked and it was very special. I remember I then went in for a tackle and won it which led to another massive cheer from the crowd.
"I missed the fans [during behind closed doors games] because they really do lift every player on the field and as a footballer, it's amazing to play for them."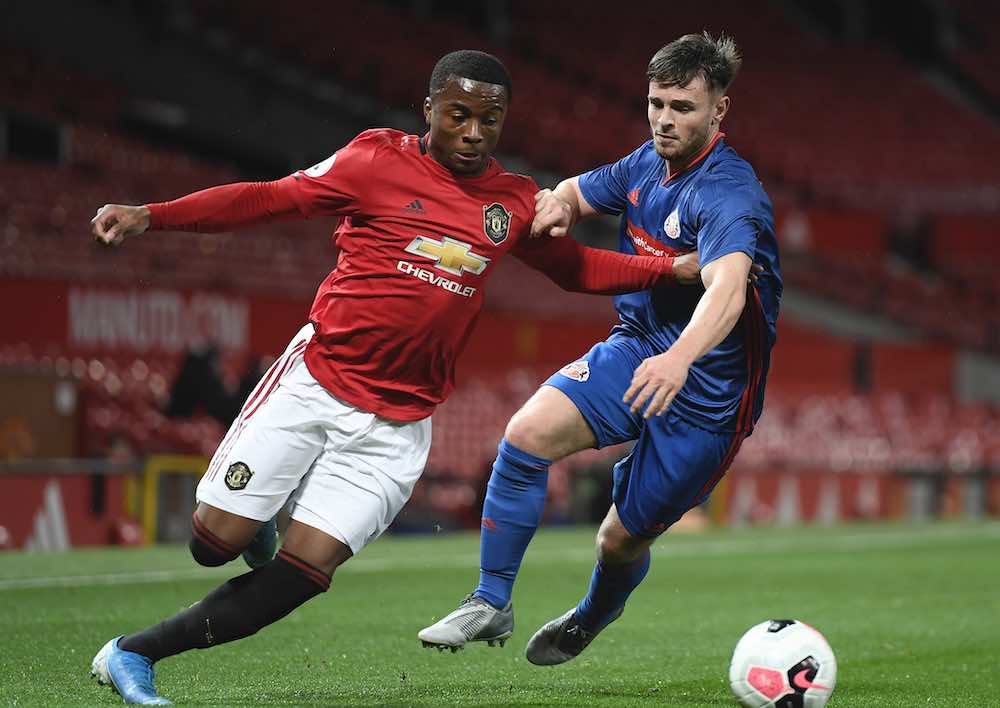 ---
You went on loan to MK Dons playing regularly under Russell Martin after signing a new long term deal at Manchester United. You made your debut against Premier League side Burnley in a memorable game just 24 hours after joining the club. Was that the perfect start for you?
"Absolutely. I have to thank the boss [Russell Martin] for putting his trust in me because he told me that he wanted me at the club and that if I joined the club he'd put his faith in me. He has done that with me and that was shown when he played me from the bench against Burnley.
"It was a surreal experience because I didn't know everyone's names but I worked as hard as I could to show everyone what I was about and to play against a Premier League side was a great experience.
"I played well on the day and I owe a lot to the boss for putting that trust in me from day one."
---
How much have you learned from playing regular competitive football on loan?
"It's a great learning opportunity for me. Under 23 football is competitive too but playing first-team football is a different challenge. You are playing against established professionals and I've learned a lot from that.
"For example, the boss has taught me how to protect myself when I'm going for headers. I remember against Burnley, I won a header but ended up on the ground afterwards as I didn't use my arms to protect myself from a fall after winning the challenge.
"It's an eye-opener as a young player because every little detail will help me in my development. Every single challenge and every successful game matters when you are playing men's football, and if the manager puts his trust in me then it's vital that I repay that faith.
"I'm loving it and I cannot wait to learn even more during my time here."
---
In addition to your experience at club level, you've also played for England at the U17 Euros. How was your first experience of international tournament football?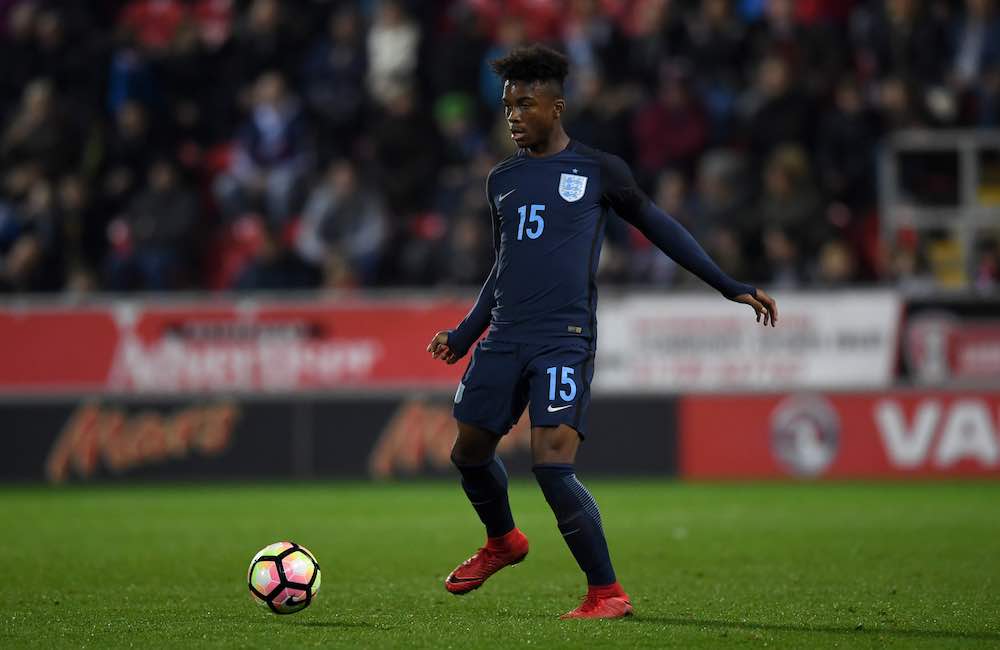 "It was another great learning experience for me because I broke into the England squad during the year leading up to the tournament.
"I played centre back which was different for me but I enjoyed it. Being recognised as one of the best footballers in my age group in England was a great feeling.
"The group was like a family and it's an experience I won't forget, even though we didn't go as far as we wanted to in the tournament.
"We lost to the Netherlands and I didn't play as I was suspended. It was a gutting experience but following the game Gareth Southgate came into our dressing room and spoke to us as a group.
"He told us that we played well and that the lessons learned from the tournament would help us in our careers going forward. From then, a few of us are now first-team players which goes to show just how important his advice was."
---
Last but not least, Ethan, what are your aims going forward?
"I'm loving my time on loan at this moment. It's a step on my journey that is needed. I have lots of dreams and aspirations.
"Of course, I want to be a Manchester United player but I have to work towards that step by step and that's what I'm aiming to do now in every training session and in every match."