Interview with Salford City goalkeeping coach and former goalkeeper Carlo Nash by Callum McFadden for WFi.
---
You are currently the goalkeeping coach at Salford City. Was the transition from player to coach an easy one for you to make?
"It was a natural progression for me. You could say that you are going over to the dark side of coaching after many years as a player [laughs].
"I finished off my coaching badges towards the end of my career and coaching is the next best thing to playing."
---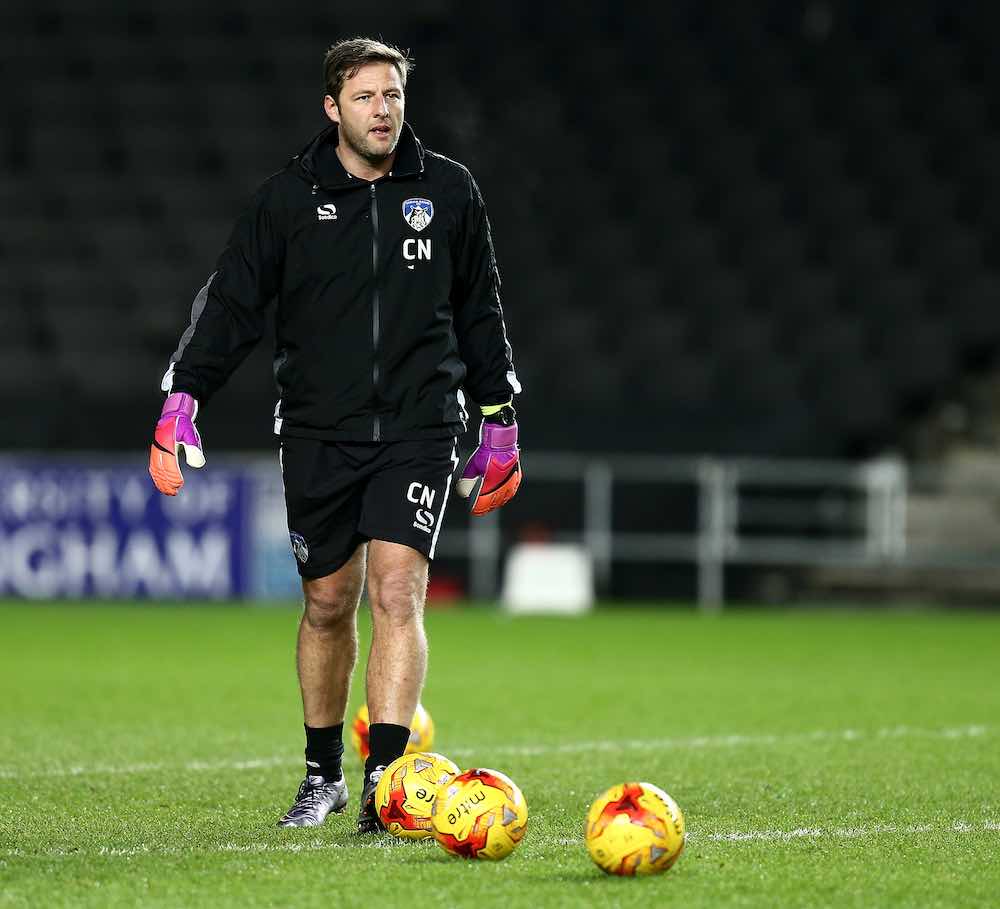 ---
You started your career in the academy system at Manchester United. How do you reflect back on that experience?
"It was a long time ago, that is for sure, but I started there as you say at the age of 11. I was there for three years before leaving at the age of 14.
"I stopped playing football for a few years after United which let me learn what it was like to be back in the real world outside of football.
"Fortunately, towards the end of my teenage years, I returned to football and I realise how lucky I am to have returned to the game."
---
You started your senior career in non-League football with Rossendale United and Clitheroe. As a goalkeeper, I imagine that toughened you up?
"It certainly did. It is men's football and it has stood me in good stead in my career. I always say to the younger goalkeepers that I work with that going on loan within non-League can be invaluable for your career.
"You learn so much by playing first-team games by experiencing the physicality and becoming braver by putting yourself into challenging situations.
"I think it is an experience that all young players need."
---
You moved from non-League to Crystal Palace and within 12 months you are playing in a playoff final at Wembley. What are your memories of that Palace team?
"I played in the FA Vase final for Clitheroe in front of around 7,000 people so to return and play in front of 90,000 people was an unbelievable feeling.
"It was a dream come true for me. It was challenging mentally as you feel pressure before a game like that but we had a lot of ability in our team. Winning that final was such a great feeling.
"By the time that I returned to the dressing room, I think I only had my underwear left on as I had thrown everything else into the crowd.
"That summed up the level of elation that we had as players, and that the fans had within the stands.
"David Hopkin scored the famous goal in the game that is still talked about until this day. Running the length of the pitch to celebrate it with him is a memory that makes me smile anytime I think about it."
---
Upon promotion to the Premier League, Palace sign Kevin Miller and you become the number two goalkeeper. After playing in the playoff final, was that tough to take?
"You learn from tough moments in football. I was naturally disappointed but you can never give up in football and I fought as hard as I could to regain my place.
"You have to take a step back and understand why the club have made the decision that they have. I was an inexperienced goalkeeper with only one season under my belt when we won promotion so I can understand why they made that decision to an extent.
"I worked as hard as I could at Palace and only moved on to Stockport as I felt that playing regular football was vital for me at the early stages of my career."
---
How would you sum up your time at Stockport overall?
"Stockport were flying high in the Championship so to go there and play regularly was imperative for my development.
"I learned so much during my two and half years there and it led to other clubs being interested in signing me.
"When you play well, you put yourself in the shop window and I'll always be grateful to the club for the opportunities that they afforded me."
---
Various clubs wanted to sign up, but in the end, you join Manchester City. Can you sum up what it was like to be at City during the Maine Road era?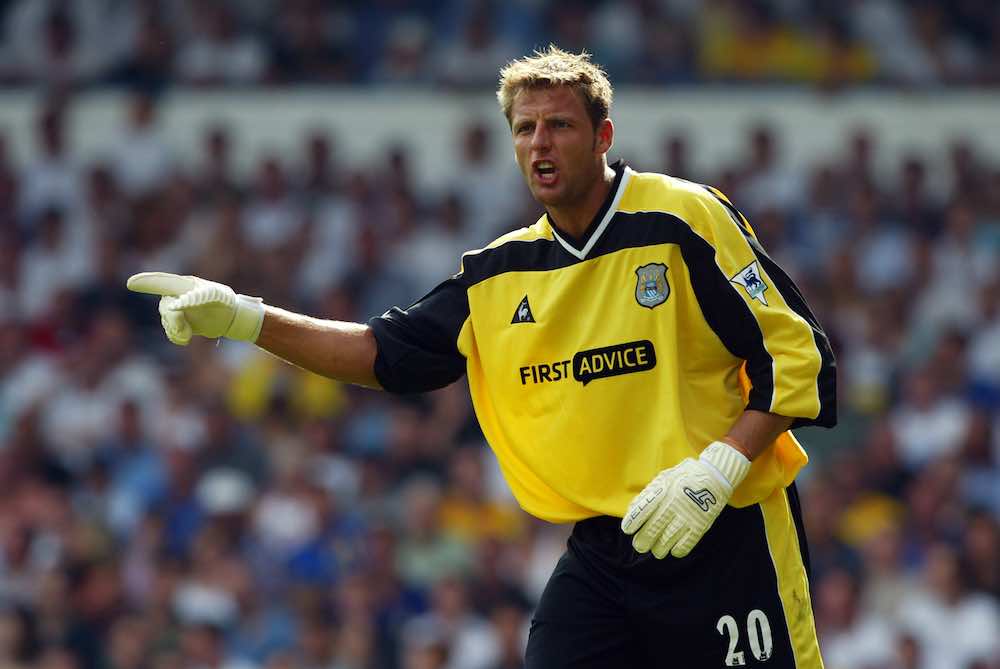 "City are a massive club and they had just returned to the Premier League when I signed for the club.
"I joined them in January and I was impressed by Joe Royle as soon as I spoke to him. He made it clear that he wanted me, and as soon as I knew that it was a no brainer for me.
"The club were adapting to life back in the Premier League after back-to-back promotions, so I arrived at a tough time for the club. It was tough going but I had the opportunity to play in the Premier League which I had always wanted to do."
---
You also worked under Kevin Keegan who rotated you and Nicky Weaver in goal throughout his time in charge. Was that a peculiar experience?
"The competition between us was very healthy. Nicky was a good goalkeeper and a playoff final winning hero at City. I had to work hard to get him out of the team but I was able to do it after a period of time.
"I was the number one under Kevin until I got injured which led to Nicky getting back in. Then, in a matter of months, Nicky got injured and I was back in.
"It was a memorable period and I loved my time at City under Joe Royle and Kevin Keegan. I left the club after they had signed Peter Schmeichel and then David Seamen. I wanted to play games and felt that I had a better chance of doing that elsewhere."
---
You swapped Manchester for Middlesbrough in 2003. You played under Steve McClaren in his last few seasons at the Riverside before he was named England manager. What was it like to work under Steve?
"Steve was a phenomenal coach. His goalkeeping coach was Paul Barron who is also an exceptional coach.
"I learned so much from both of them. It was clear to see that everyone respected him. We won the League Cup and he led us into Europe which shows just how good he was."
---
You won promotion at Wembley for Palace but when you were at Preston, you suffered defeat in a playoff final. What was it like being on the other end of that experience?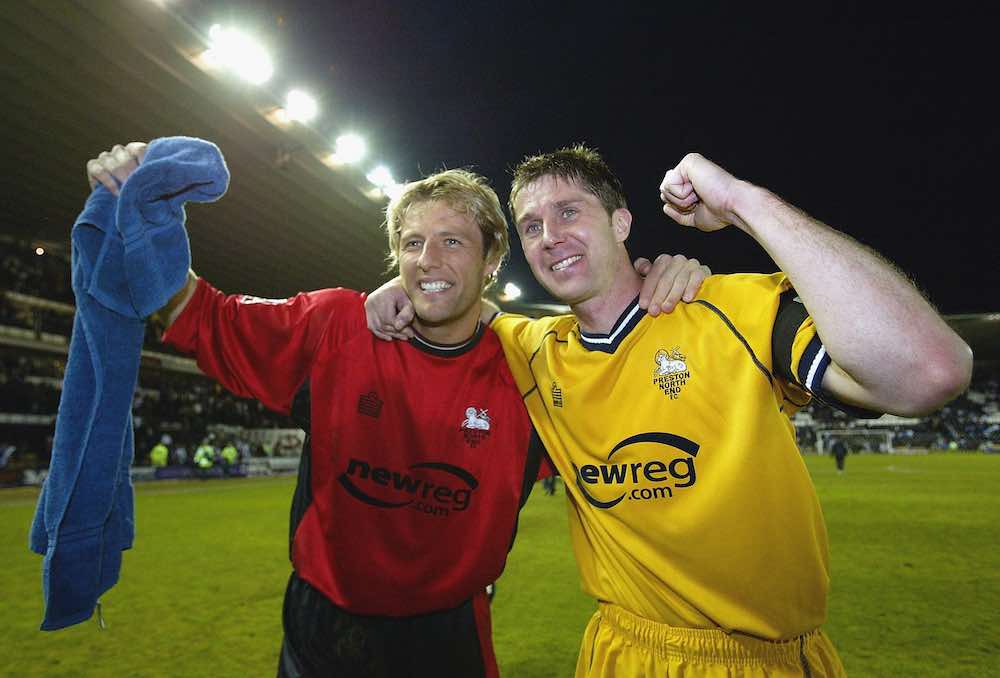 "I came into the club in the season that we made the playoffs after I left Middlesbrough. I fit in straight away and as a group, we clicked.
"Losing at the final hurdle was devastating because Preston is a great club and the fans were amazing. We just did not turn up on the day and suffered the consequences.
"One thing that is for sure is that club deserve to reach the Premier League in the future."
---
You joined Stoke on loan and help them to the Premier League later in your career. Was that an unexpected move for you at that time?
"I was at Wigan at the time and the move came out of the blue due to injuries at Stoke.
"I played in the last ten games leading to promotion for Stoke and it was an amazing experience. I always wanted to play during my career contrary to what some people might think about me."
---
You mention the perception that some fans may have of you. You were the second or third choice goalkeeper at big clubs including Everton towards the end of your career. Do you believe that fans do not fully appreciate the professionalism and dedication that a second or third choice goalkeeper has to show?
"Some people think that a third choice goalkeeper does nothing, and that is very frustrating as it couldn't be further from the truth.
"You have to be strong mentally to push the other goalkeeper in training as hard as you can even though you understand that your own opportunities of games are likely to be very limited.
"You work harder than the number one as a second or third choice goalkeeper in my opinion, as your role is to do all you can to displace them.
"I was second-choice to some amazing international goalkeepers and it is hard to displace them unless they get an injury, which never really happened.
"You would also never wish an injury on a fellow teammate so you hope that your hard work will be the factor that gets you in."
---
Last but not least, which goalkeepers taught you most by training alongside them?
"I took little bits from all of them but I have to say Peter Schmeichel. I watched him growing up so to train alongside him at City was an unbelievable experience.
"He taught me a lot even though he was coming to the end of his career. He was a legendary goalkeeper so he is the standout one for me."