An interview with Livingston manager David Martindale, by Callum McFadden for WFi.
---
You are currently the manager of Livingston in the Scottish Premiership. How would you reflect upon your time in charge of the club so far?
"It has been very much as expected, albeit getting to a cup final was a great achievement for everyone connected to the club.
"At a club our size we are most probably going to lose more games of football than we win so it's going to feel a little bit of a roller coaster at times but that is, unfortunately, the nature of the beast.
"There have been no real surprises in all honesty. I am into my eighth year with Livingston FC and my fourth year in the Premiership.
"You could say it has gone very much as expected, albeit it not always on the pathway you envisage."
---
I recently spoke to Lyndon Dykes and he singled you out as being one of the biggest influences in his career. What was he like to work with and how proud are you to see him starting for Scotland?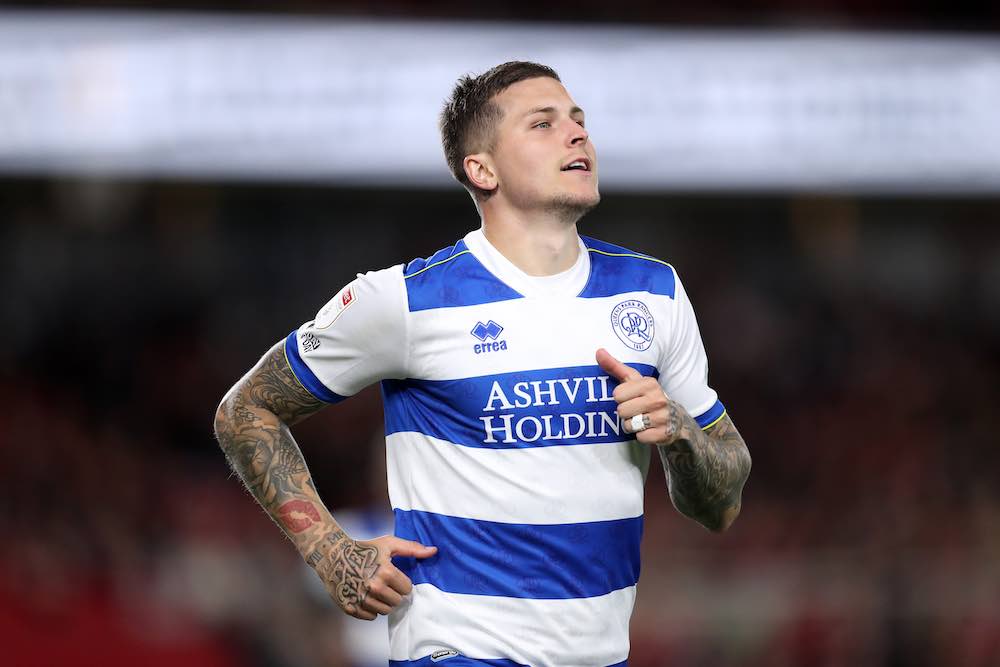 "I have a massive amount of time and respect for Lyndon, on and off the park, he is genuinely a former player who I class as a good friend.
"He is a strong character with a fantastic mindset and good honest values are the cornerstone of his life.
"I could see the potential Lyndon had if together we could adapt him to playing as a number nine. Lyndon hadn't really played that position when I recruited him, he had limited experience of playing as a one up top, but I knew he was exactly what I was looking for in a number nine.
"There is still a huge amount of development still to come from Lyndon and it's the one thing that for me stands out with him is his ability to adapt and overcome/progress.
"His morals allow him to stay humble which in turn allows him to understand that he is on a continuous path of development. He has a strong desire to get better.
"He trains every day with complete focus on getting better. Low maintenance – high output is what you get with Lyndon from a coaching point of view.
"He has progressed his career and is now coached by fantastic managers in the shape of Steve Clarke and Mark Warburton, and plays with some fantastic footballers at QPR and Scotland. Lyndon will absorb and embrace it with ease and use it to make him better.
"Lyndon will be playing in the English Premier League in the not so distant future. Hopefully, that is with QPR but if not, I have no doubt that there will be some massive clubs looking at his profile with a view to trying to lure him away from QPR."
---
Your assistant manager is Scottish Cup winner Marvin Bartley. How do you work together on a daily basis in training, do you share the coaching duties?
"I have a fantastic relationship with Marvin. He was my captain for two years and played a huge role in taking the club to a cup final while gaining two top six finishes.
"I do think that sometimes it goes under the radar and how hard it is for a club our size to do that on the budget we have. Marvin played a huge part in that success.
He is genuinely a fantastic individual who I am proud to call a friend and I am delighted he accepted the role as the assistant manager.
"He will go on to become his own man in the not-so-distant future, I'm sure, and I will be over the moon for him when that day comes.
"In the meantime, he knows while I am at Livingston FC, he will always have a part to play with us.
"The work he does against racism is inspiring and I know that he is helping massively in the fight against racism. He is making a difference and I'm proud that he is a friend, a colleague and an employee of Livingston FC."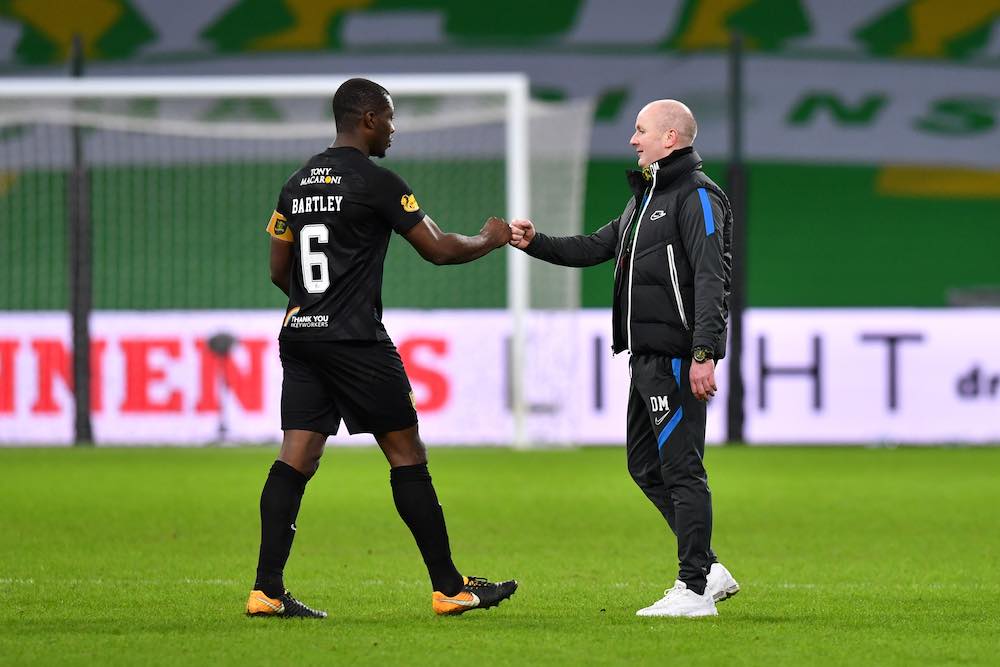 ---
You have achieved some very positive results against Celtic during your time in charge. Do you thrive on those games where you are the underdog given your budget in comparison to sides like Celtic?
"I just think playing against the big clubs is a fantastic experience and it brings the best out in myself and my players.
"Personally, I enjoy being challenged, and I think the type of players we recruit at our club are very similar — we enjoy the fight and challenge of being the underdog.
"I would love to see Livingston FC with home crowds over 2,000 as I truly believe the atmosphere and extra revenue that would generate would really kick the club on. We have around 800 season ticket holders at present.
"Some accountancy firm did a comparison on budgets to points at the end of last season. We came out at 28k per point while Celtic had the biggest pounds per point at 750K per point.
"For me, that really puts our achievements into perspective. The closest team to ourselves were St Johnstone on 50k per point.
"But as a coach/manager I enjoy the challenge of playing the bigger teams and putting my ideas into practice against them.
"But for any of that to work you need good staff and players capable of doing that — fortunately, we have both at the club."
---
Last but not least, what do you hope to achieve for the remainder of the season and beyond at the club?
"Everyone laughs but my aim is 10th. With a bit of luck and momentum, who knows where we can end up.
"We are most people's prediction to get relegated, so staying in the Premier League will be success.
"But there is no reason whatsoever why we can't aspire to do better, we do and I'm sure we will.
"It would be nice to get a cup run in the Scottish. We got to the quarter final last season and lost on penalties to Aberdeen, which was hard to take. We got to the Betfred Final and lost to a set play, 1-0.
"I think any manager or player would say getting a wee cup run is special and one we all look and aspire to do."