An interview with Central Coast Mariners head coach and former Sheffield United player Nick Montegomery, by Callum McFadden for WFi.
---
You have been named as Central Coast Mariners head coach for the 2021/22 season. How excited are you by the challenge and what are your aims for the season ahead?
"I'm delighted and honoured to be given the opportunity by the club. It is my first head-coach role in the professional game after years of coaching since I retired from playing.
"It's an exciting opportunity and one that I want to make sure that I grasp with both hands. I cannot wait to get started."
---
You won the A-League with the Mariners as a player in 2012/13. What are your memories of that title win?
"It was a great achievement to win the title with the club in my first season.
"It was the perfect start to life in Australia. The camaraderie and bond between the team was very strong.
"I will look to channel that spirit into my coaching with the club."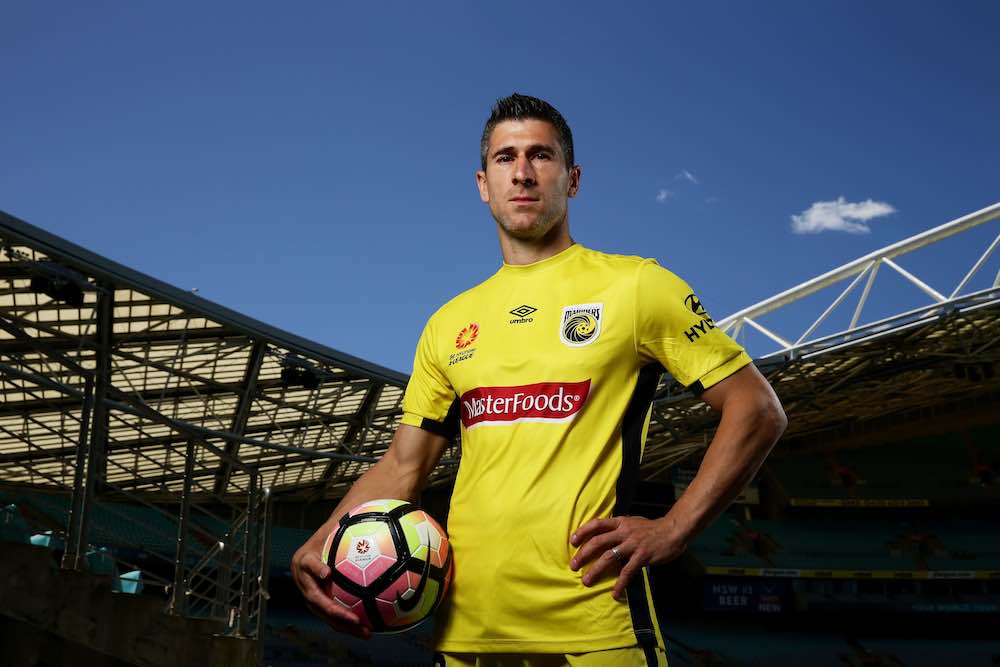 ---
You have a long-standing association with Sheffield United having spent twelve years there from 2000-2012. What does the club mean to you?
"I love the club. I spent a massive part of my life at the club and their result is the first result that I look for on a Saturday.
"It is a fantastic club. I was gutted to see the club relegated from the Premier League last season. I hope that they can get back to the Premier League as soon as possible because in my opinion, that is where the club belong."
---
You were an integral part of Neil Warnock's promotion-winning side. What was it like working under Neil and how do you reflect on your journey to the Premier League?
"Neil had a fantastic manner about him and knew how to put together a successful squad.
"He assembled a team with a good blend of youth and experience. We had great team spirit and that is vital especially when you are playing in the Championship, as the games come thick and fast.
"Being in the Premier League is every footballer and every club's ambition, and we worked incredibly hard to get there.
"One player that I have to mention from that team is Phil Jagielka. He was a versatile player and he is still a good friend today.
"You could tell that he was going to have an outstanding career which he had with Everton and England.
"It is great to see that he is still [playing] today with Derby County. To be playing at his age sums up his drive and resilience.
"Neil is a coach I have so much respect for and I've tried to take advice from him and my other coaches to help me in my own managerial career."
---
You played regularly in the Premier League following promotion. What was it like to test yourself at that level and how do you reflect on that season given the controversial relegation at the hands of West Ham?
"Playing in the Premier League was a dream come true. I watched Match of the Day as a kid and dreamed of being on there one day so to get there was a great reward for all of my hard work.
"The build-up and attention that every game gets is unbelievable. It is clear to see that it is the best league in the world, so to have played in it is something that I am very proud of.
"I never took any minute of playing at that level for granted.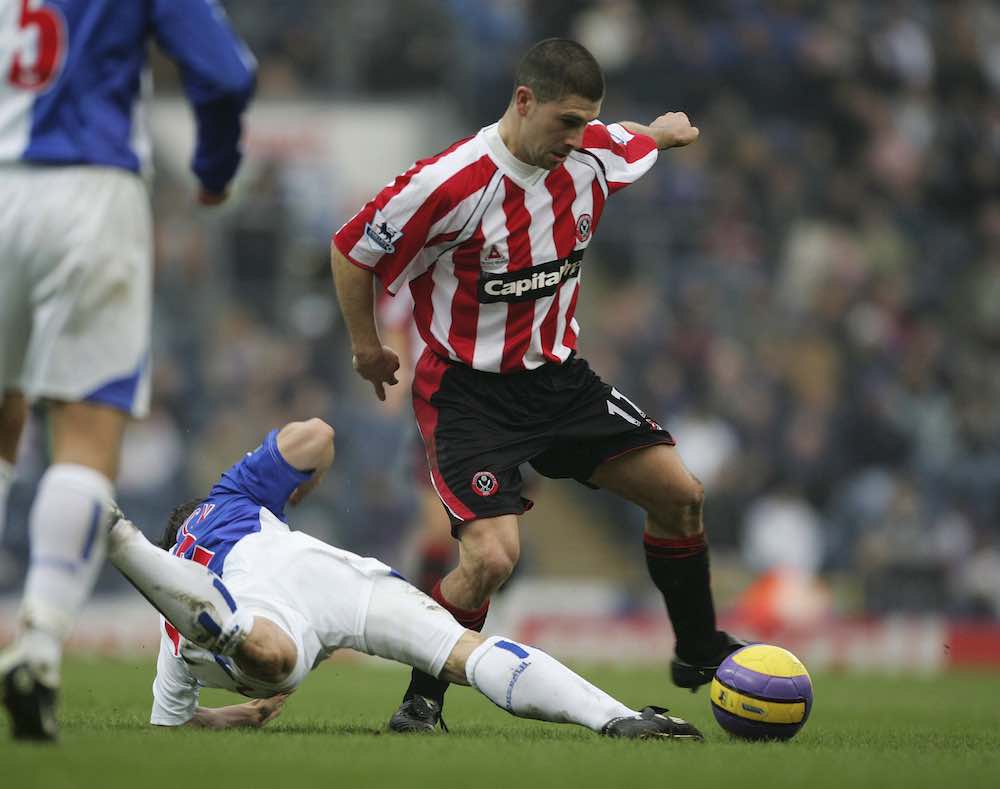 "The one thing that soured that season was the manner that we were relegated in. For me, it was the biggest injustice in Premier League history given that West Ham had two world-class players, in [Javier] Mascherano and [Carlos] Tevez, who were integral in keeping them up despite the fact that they shouldn't have been there — as has been documented.
"No amount of compensation that the club received can replace the anger that everyone has, even to this day, because we deserved to continue playing in the Premier League.
"The integrity of football should always be maintained by leagues and governing bodies. On that occasion, it certainly was not in my opinion."
---
You worked under Bryan Robson, Kevin Blackwell, Gary Speed, Micky Adams and Danny Wilson following the departure of Neil Warnock. What are your main memories of life after Warnock at the club?
"Neil was very tough to replace. There was a bit of a cloud over the club after he left because he was such a big character and leader.
"You just have to look at the number of promotions that he has won to see that he would be a big miss.
"I enjoyed my time under the other managers that I worked with. It was great to work with the late Gary Speed as he was a top coach."
---
You played at U21 level for Scotland. How close were you to breaking into the senior international set-up?
"I was very close to breaking into the full squad. I would have made the squad during my season in the Premier League, however, I dislocated my shoulder which unfortunately meant that I was not able to experience full international football as I was out for four months.
"I thoroughly enjoyed playing at international level in the youth age groups and I do regret not being able to get a senior cap but that's life, unfortunately."
---
Last but not least, as a midfielder, you came up against many top-class opponents. Who stands out as giving you your toughest battles in midfield?
"I was fortunate to play against so many true greats such as Steven Gerrard, Paul Scholes, Frank Lampard, Patrick Vieira and others.
"They were all world-class and the one that stood out from those players was Steven Gerrard. He could do everything and I'm sure he didn't mind me biting at his ankles as I tended to do during my career."