An interview with former Switzerland defender Ramon Vega, who played for Grasshoppers, Cagliari, Tottenham and Celtic, among others, by Callum McFadden for WFi.
---
You grew up in Switzerland and your first professional club was Grasshoppers. Looking back, did the club give you the perfect platform to establish yourself as a first-team player at a young age?
"Absolutely. The club was innovative and at the age of 15, when I joined, they ensured that I was educated as well as developing as a player.
"I would train in the mornings and then go to university in the afternoon to study business and finance.
"It was a very intense period of my life but, by the age of 21, I had a degree at a young age whilst also being a footballer which helped set me up well in life.
"I worked with Omar Hitzfeld at the club who was an extraordinary coach."
---
In 1996, you moved to Serie A to join Cagliari. At that time Italian football was the league that everyone wanted to play in. Can you sum up what it was like to play in that era of football in Italy?
"In the 90s, Italian football was home to the best players in world football. I was very lucky to test myself against the likes of Ronaldo, [Gabriel] Batistuta and [Zinedine] Zidane. It was a great experience for me.
"I am proud to have played for Cagliari. I only left the club because the Premier League was on the way to becoming the main league in Europe and Tottenham were too big a club to turn down."
---
You walked into a Tottenham dressing room that was full of stars such as Jurgen Klinsmann, Les Ferdinand, Sol Campbell and David Ginola. How did you settle into life in English football?
"Those guys were big players and we had a good team. There weren't too many foreign players when I joined the club so it was great to be one of the first players from overseas to join Tottenham.
"I won the League Cup with the club in 1999 and that is an achievement that I am extremely proud of given the fact that the club has only won one trophy since then."
---
You won that trophy with Spurs under George Graham, who was an Arsenal legend as a player and manager. Was that strange at all?
"Absolutely [laughs]. It is safe to say that not too many Tottenham fans were happy to see the successful leader of the enemy turn up to manage at White Hart Lane.
"However, he is one of only a few managers in the last few decades to bring silverware to Tottenham so he didn't do too badly. I enjoyed working with him because he was very organised and coached defending superbly.
"He was a big character who let you know exactly where you stood with him. He is a manager and a man that I have a lot of respect for."
---
During your time at Tottenham, you moved on loan to Celtic under Martin O'Neill. You won the Treble with the club alongside the likes of Henrik Larsson. What was it like to play for Celtic in one of the most successful seasons in the club's history?
"It was an enormous honour and experience to play for Celtic. It was such an intense season and only a short part of my career but it is certainly one of the most memorable.
"We were extremely successful in that season and that period of time felt like three or four years for me such was the level of intensity and pressure on us to succeed.
"The supporters of Celtic are the best in the world in my opinion and I'll never forget my time at the club.
"I loved living in Glasgow. It is a pure football city like nowhere else I've lived. Martin O'Neill always ensured that we handled the intensity of the city by being a calming influence when we needed him to be.
"He kept us united as a team at all times and his communication skills were one of his best qualities as a manager.
"All of the snobby guys that I knew in London told me that Glasgow wouldn't be what I was used to but they couldn't have been more wrong. The city is great and the Scottish people are very friendly and courteous.
"Unfortunately, my time ended after one season, which is something that saddens me. I would love to have stayed at Celtic but an offer was never put on the table for me."
---
You swapped Celtic and Martin O'Neill for Watford and Gianluca Vialli. What are your memories of your time at the Hornets?
"Luca was very different to Martin O'Neill. Everyone at Celtic was buzzing under Martin in every training session.
"We always had great players like Henrik Larsson, Chris Sutton and Paul Lambert who could play at a very high level but also have fun around the training ground.
"Watford was not like that. Luca was an intense European style of coach. He prioritised fitness and shape. It was a rebuilding time for the club and it was the complete opposite of my time at Celtic.
"The club was in a bad place financially and that was why I left the club. I did a deal with the club to cut my contract in order to help them avoid administration.
"I could easily have stayed there and picked up my wage but that is not the way I am as a person. The club had to come first."
---
Since you've retired from football, you have considered standing for FIFA presidency and have worked as a pundit. How did you adapt to life after playing football?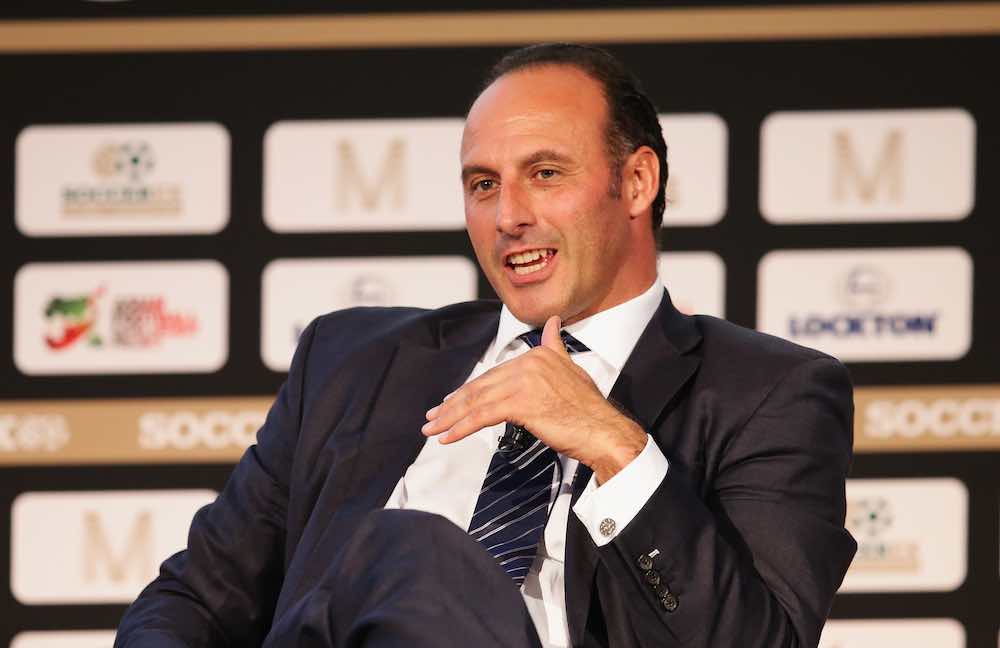 "You raise a very interesting question, as many former players and footballing authorities never want to discuss the reality of retirement and the effect that it can have on players.
"It is very difficult to adapt initially. It is more difficult than people think as you go from being at the top of the game to that disappearing suddenly. Overnight your life changes. The game doesn't want you anymore and you think to yourself: 'what do I do?'
"Unfortunately, many players from my generation and previous generations did not have the academic qualifications to allow them to seamlessly transition into a new industry.
"However, I was fortunate that I studied while growing up and playing in Switzerland and gained a business degree.
"Achieving my degree really helped me to go into the finance industry following retirement."
---
I have to ask you about Switzerland and Euro 96. How proud were you to represent your country at a major tournament?
"I was incredibly proud to play over twenty times for Switzerland. We are a small country so to be able to qualify for a major tournament was a great achievement for us.
"England were the host nation and the favourites to win the tournament. It's coming home was being played everywhere but playing them did not faze us in any way.
"We might be a much smaller country but we backed ourselves to shock anyone on our day. We drew 1-1 with them and to stop a team with players such as [Alan] Shearer, [Paul] Gascoigne and [Teddy] Sheringham from winning was a great feeling.
"Their preparation before the tournament showed that they underestimated us and I think we showed them the importance of preparing professionally and properly in future."
---
Last but not least, as a central defender, who were the toughest strikers that you faced during your time in the game?
"I have to say that Batistuta, Ronaldo, Del Piero and Baggio were incredible players and so tough to play against.
Ronaldo and Batistuta stand out in particular for me because they were intelligent players who would punish even the smallest of mistakes.