An interview with Salford City forward Brandon Thomas-Asante, by Callum McFadden for WFi.
---
You have been at Salford since 2019 and the club are playing very well this season in League Two. Sum up the season so far from your perspective?
"Personally, this season has been a very good learning experience for me. I would like to start more games than I am doing at this moment but the team are playing incredibly well and patience is vital in football.
"I'm working hard every day in training and I look forward to contributing to the team when I am called upon.
"My personal highlight so far would be the Oldham game away from home. We won 4-1 away from home and I scored a brace in the game. It was also my birthday which made it extra special for me too.
"My parents and family members were at the game and I felt that I was able to take control of that game and express myself freely which is what football is all about.
"I'm a right-footed player and what pleased me about that game was the fact that I was able to score with my left foot.
"Often I'm closed down by opponents on my right side so it's very important that I work on my left foot technique. I have scored quite a few goals with my left foot now which is particularly pleasing for me."
---
You started your career at MK Dons and won the club's academy player of the year in 2017. How do you reflect on your time there?
"My time at MK Dons was very good. It's my hometown club and to play there meant a lot to me and my family. I got a real taster of men's football when I was there and worked with lots of amazing people too.
"Playing in front of massive crowds against the likes of Everton — who I have also played against at Salford — stands out for me as a big moment.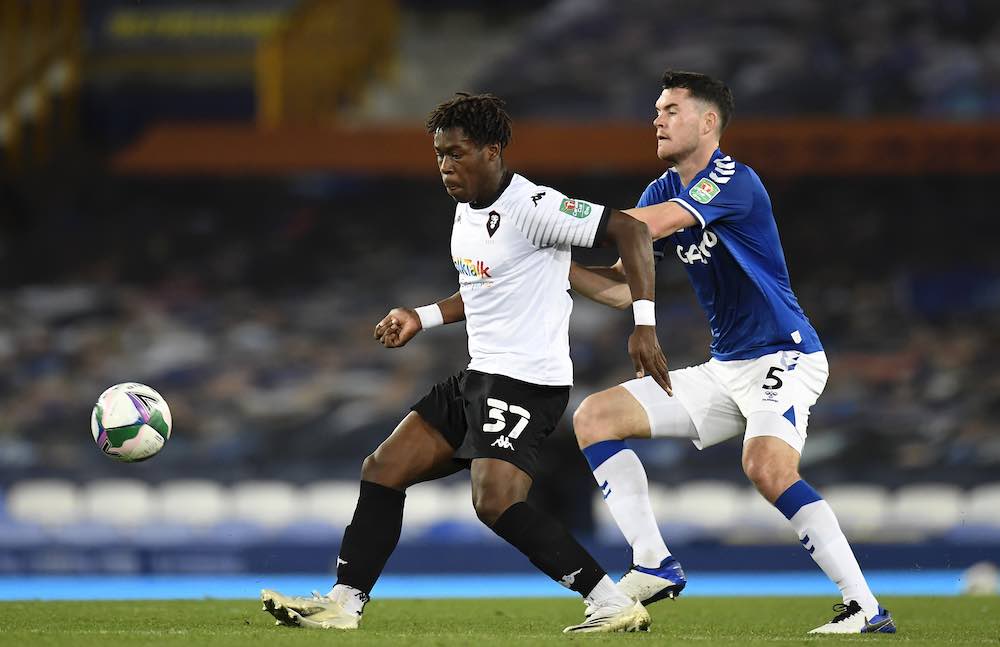 "It was a very good start for me in my football career and I wish the club all the best but for me, it's important to look forward on my footballing journey."
---
You have experience of non-League football in England with loan spells at Sutton United, Oxford city and Ebbsfleet United. What did you learn from your experiences in non-League?
"How to avoid elbows to the face (laughs). In all seriousness, I learned how to battle and how to earn the right to play.
"In non-League, you don't get an extra moment on the ball, you are closed down early and you learn about being efficient on the ball very quickly.
"There is also a lot of quality at non-League level too. It is physical but there are technically good players and teams at that level without question.
"I learned a lot from my experiences there and I'm very thankful for the opportunities that I had in non-League. It helps you appreciate playing in the football league and embrace each and every challenge even more."
---
Last but not least, what do you hope to achieve in the future?
"Personally, I am always striving for the very best. I want to progress as a footballer and I appreciate how lucky I am to be a professional footballer because not everyone is able to do that.
"My aim is to play at the highest level. I want to play in the Premier League one day because when you watch the likes of Mo Salah and Sadio Manè, they inspire you to strive to get there too one day.
"I'm at an ambitious club in Salford and I'm an ambitious player too so I never get too comfortable at the level I'm playing at because I want to succeed each and every year until, God willing, we reach our end goals.
"You just have to look at our owners who all played at the highest level of football for club and country to see where they want to take us as a football club.
"Salford is the perfect place and platform for me and I look forward to working hard to achieve everything that I can with the football club."