An interview with former Liverpool and Rangers player Grègory Vignal, by Callum McFadden for WFi.
---
You arrived at Liverpool in 2001. You won the FA Cup, the UEFA Cup and the UEFA Super Cup in your first season with the club under Gérard Houllier. What are your memories of that season?
"I have only great memories of that season because we won three special trophies.
"It was an unbelievable era because we had some top players and a top coach. I really enjoyed my time at the club, and I would describe it as a pleasure and an honour to wear the red shirt of Liverpool."
---
You played alongside Steven Gerrard, Jamie Carragher, Sami Hyppia and a host of top players during your time at the club. How was the standard of training alongside those players?
"The standard was so high, and you learn a lot playing with players of that calibre each day.
"I arrived at the club from Montpellier, and I learned a lot from the coaching staff and my teammates. Every single day was like a dream come true for me."
---
Overall, how do you look back on your time at Liverpool?
"For me, I always think back to my first game at Anfield and walking out in front of the Kop and the fans.
"The first time you experience Anfield is special and for me it was no different. The fans are amazing, and I love English football so to play for the biggest club in England was a dream come true.
"When I found out that I was in the squad, I couldn't sleep the night before because I was so excited by the opportunity. I only have great things to say about Liverpool as a club because it is such a special club to be at and to play for."
---
You joined Rangers on loan under Alex McLeish. What was your initial impression of Rangers?
"Glasgow Rangers is a special club for me because I've played for the club and coached at the club.
"When I arrived, I knew that the club was a massive institution just as Liverpool are. It was an important step in my career and my season with the club was very special as I won two trophies and we were successful as a team."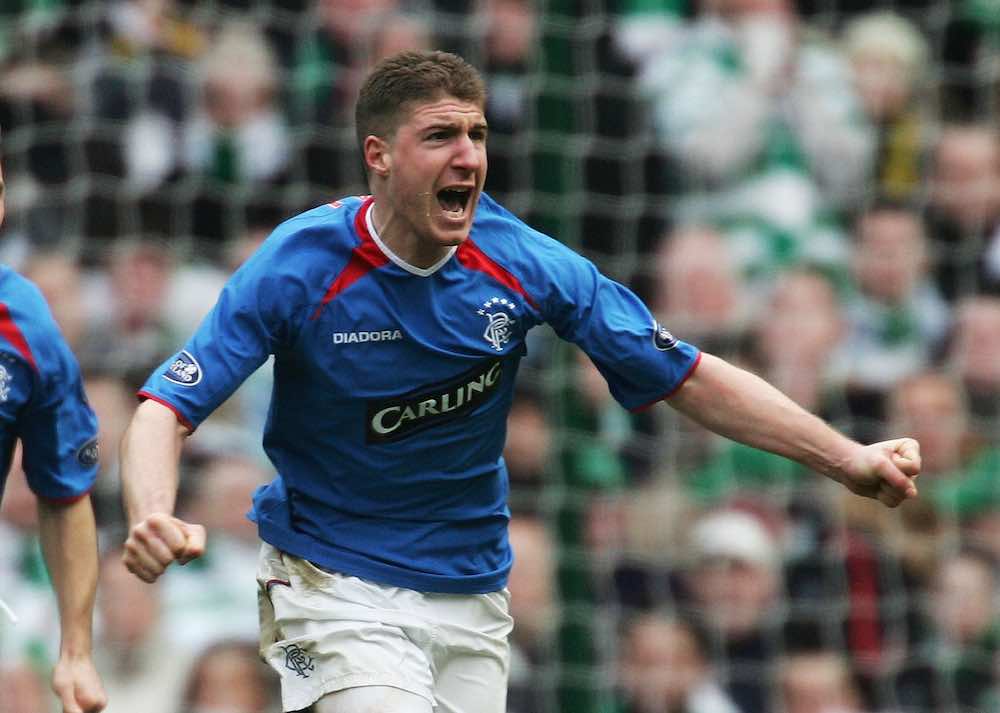 ---
You played and scored against Celtic at Celtic Park in a 2-0 win. Sum up your emotion from that match?
"When you are playing any derby match it is special but playing against Celtic in the Old Firm derby is the most special.
"Playing at Celtic Park was an incredible experience especially as I scored, and we won the match as well as winning the title in that season.
"Scoring at Parkhead was a pleasure as a Rangers player and a moment that I'll never forget.
"My time at Rangers is something that I'm proud of because we had a great squad. We played for each other, and it was such a positive time in my career."
---
Do you regret leaving Rangers given the success that you had at the club during your loan spell?
"I wanted to stay at Rangers, but it wasn't possible because both clubs couldn't agree on the terms of a deal. I ended up going to Portsmouth as they agreed terms with Liverpool, but I never wanted to leave Rangers.
"I came back as a coach because the club means a lot to me, and I would love to return for a third spell one day. It was a massive club that never leaves you once you've experienced it first-hand like I was fortunate enough to do."
---
You joined Portsmouth and you played under Harry Redknapp during your time there. How do you reflect on your spell at Fratton Park?
"I came to the club under Alain Perrin then after a period we changed manager and that's when Harry arrived. It was a very good club.
"Playing in the Premier League was an ambition for me, and we achieved survival during my time at Portsmouth which was the aim."
---
Following your time in British football, you return to France and win the Ligue 2 title with RC Lens. How proud are you of that achievement?
"Winning a title in France meant a lot to me as Lens is a big club with a passionate fanbase. Everyone in the city lives for the club so winning the league trophy under Jean-Guy Wallemme was special.
"I enjoyed playing under him and another trophy in the bag for me which was very good."
---
You returned to the U.K. with spells at Southampton and Birmingham City. Sum up those experiences from your perspective?
"Both clubs were good. I played a lot of games under good managers, and I have a lot of respect for the Southampton and Birmingham fans.
"They are both big clubs and I was happy to play for them in English football as I love English football."
---
You won the European Championships with France at U18 level and also represented the club at U21 level. How special are your memories of representing your country?
"I played alongside Djibril Cissé, Bruno Cheyrou and many good players. We won the Euros and to be honest, we should have won the World Cup at that level also.
"Representing France meant a lot to me, and I gave my best in every training session and in every match. I have a host of good memories to look back on which makes me very proud."
---
You have coached at Rangers and most recently at Marseille. Do you want to be a manager in your own right one day?
"I started my coaching journey in 2012 and one day I would like to become a manager. I've worked at Montpellier, Rangers with the under 18's and with the women's team and most recently Marseille.
"I am in the process of finishing my UEFA Pro License and we will have to wait and see where I am in the next few years as a coach."
---
Based on your career across various leagues and clubs, who were the best players that you played with?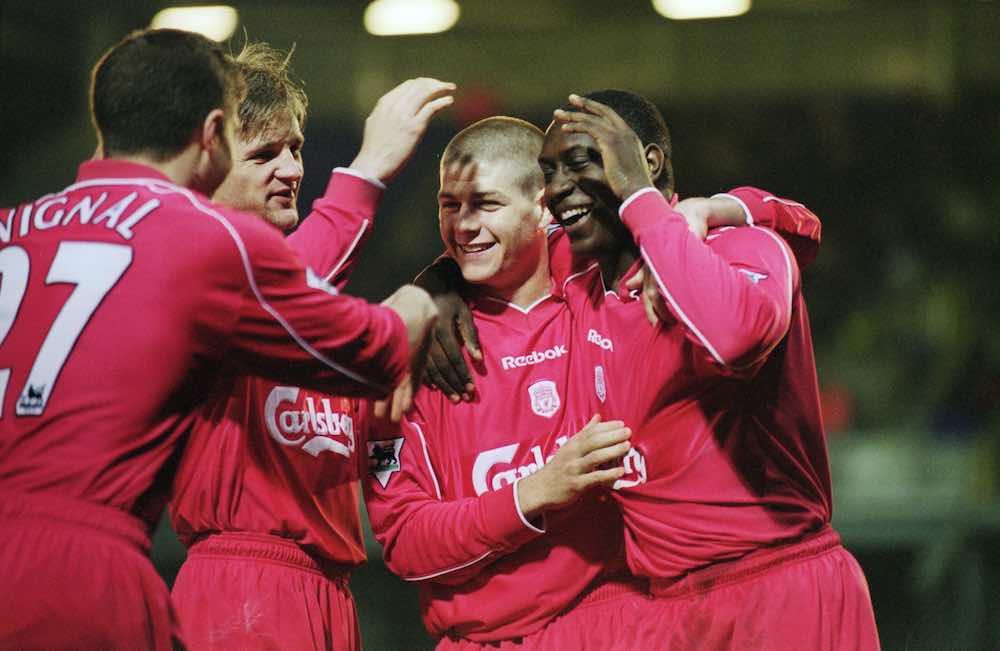 "I'd have to say Steven Gerrard. He represented the DNA of Liverpool and England. He was such a good professional and won almost everything there was to win in the game.
"A lot of people talk about the fact that he didn't win the Premier League as a player but I think he will go on to win it as a manager."
---
On the other hand, who were your toughest opponents?
"Without doubt, Zinedine Zidane because he was the best in the world. It is as simple as that!"
---
Last but not least, which manager had the biggest impact on you as a player?
"Gérard Houllier for sure.
"He was a top manager but more importantly, he was a top human being.
"I'm so sad that he has passed away. He was much more than a manager. He helped everyone out in any way that they needed him to.
"He is a big miss, and I can honestly say that he changed my life.
"As a manager, he won many trophies and it's important that we look back on the success that he has and the person that he was with pride because he was such a special person and a special football manager too."