An interview with Manchester United U23s assistant coach Neil Ryan, by Callum McFadden for WFi.
---
When he was manager of Manchester United, Ole Gunnar Solskjær showed that he would give young players an opportunity to represent the first team. How important is it from your perspective to have a first-team manager who believes in youth development?
"First and foremost, it's vital for the academy to have someone at the top who believes in youth and the development that is ongoing within the academy structure at the club.
"It's also vital that we produce players who are capable of stepping up because he's shown that he will give those younger players a chance when they are ready.
"It was fantastic to work with Ole because he genuinely kept a close eye on the youth setup at the club. Similarly, Kieran McKenna and Michael Carrick were vital because both of them have a strong interest in the youth system and experience of coaching within it.
"Even now, whenever I speak with the first-team coaching staff, I get a great feeling because we are all on the same page which is to develop the very best players possible for Manchester United.
"Of course, the boys have to have the required technical and physical attributes too as they won't be put into the first team as a favour to the academy. They have to be ready and that's what we work on with them.
"Neil Wood and I work very closely with the first team coaches as a tight-knit group to ensure that we all have the same end goal which is to produce Manchester United players.
"We regularly connect and work together to ensure that our communication process is the best that it can be and the manager regular keeps in touch with Neil Wood and I to discuss our performances and the young players that we have coming through."
---
Preparing young footballers at a club such as Manchester United is no easy feat. What are the key principles that you try and engrain into the players that you work with each day?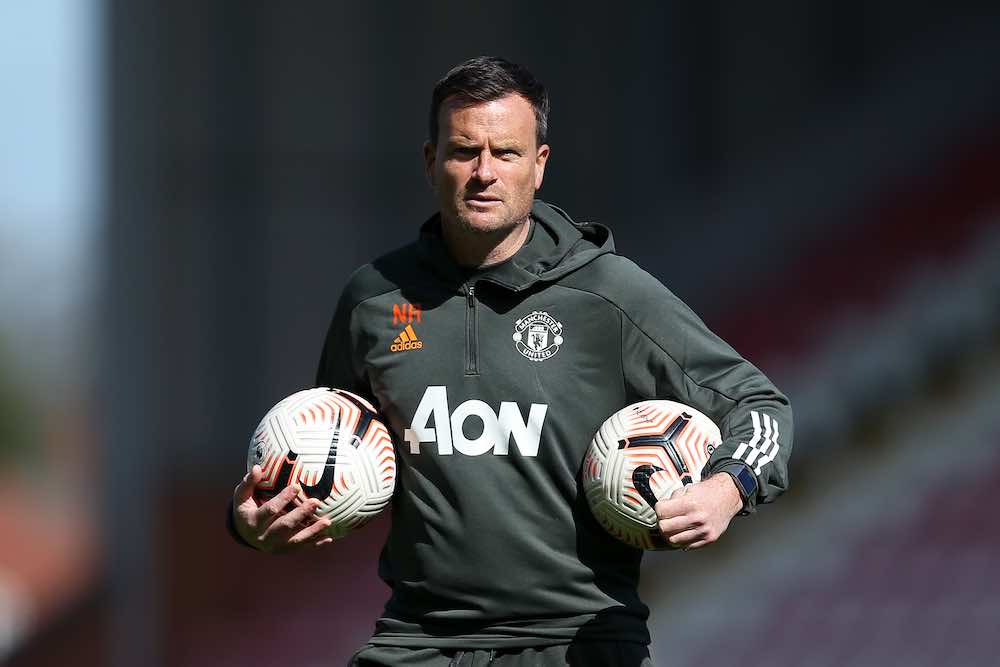 "First of all we start with the basics such as hard work and desire. Every player needs to have a strong work ethic and a dedication to the game.
"Respect for your fellow players and coaches is of paramount importance also. We strive to produce high-quality human beings as well as high-quality footballers.
"Everything we do within the academy is structured to ensure that the players remain humble.
"It's vital that the boys learn not to get too carried away with success and not to get too down when they're going through a difficult period in their career as well.
"Success and failure of part of the journey as a footballer and for any human being in everyday life too.
"The boys have to learn to take the knocks that will come along the way for them as well as the success that will that they will undoubtedly have.
"We teach them to react to the ups and downs with an even appraisal of what they're doing in order to improve and become the best possible footballers and human beings that they can be."