An interview with Liverpool musician and singer-songwriter Jamie Webster, by Callum McFadden for WFi.
---
Your second album 'Moments' will be released this week (January 28). What can fans expect from it?
"It's bigger and better than the first album. It's the same concepts and the songs are based on the things that motivate me as well as the things that I believe need to be said.
"It encompasses real life. It is hard-hitting, it is political and I am singing for people like you and me in the album.
"This album is for the masses, the everyday average Joe because I believe that we have a voice and that we should be heard.
"We've thrown the kitchen sink at this album and I want the album to sound as big and as proper as possible.
"We've stayed away from electronic instruments for this album and focused on guitars, drums and pianos. It is real natural music.
"I cannot wait to share it with everyone."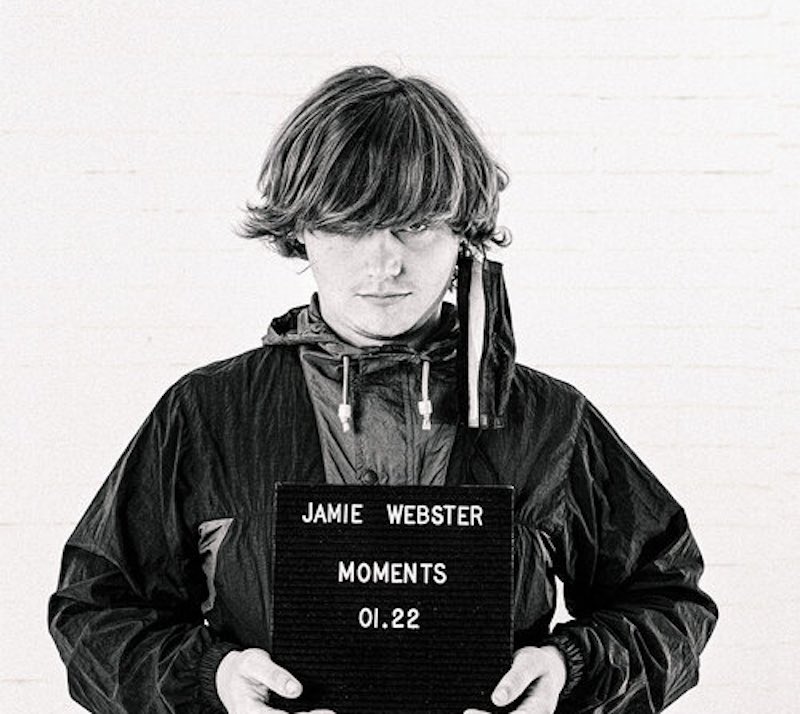 ---
You have not been afraid to express your views on UK politics within your music which is a brave thing to do in the music industry. How would you sum up the political landscape in the UK at the moment?
"I feel completely disengaged and disillusioned with the powers that be. In my opinion, they do not care about people like us, our mams, our sisters, our brothers, our friends, our cities or our communities.
"The pandemic has shown me that the powers at be are for themselves first and foremost even when there is a serious threat to life and the safety and security of the people they are supposed to serve.
"The current government want to limit our right to protest. That is insanity. We are supposed to live in a democracy, not a dictatorship.
"We all need to have a voice and the fact that they wanted to limit that was behind a joke. They cannot be allowed to get away with it.
"At the moment, Boris Johnson could commit a crime live on national television for all to see and those within his party would still find a way of protecting him.
"I mean, while we stayed away from our families and friends, stayed away from gigs and football, they were partying and having a knees-up. We are being taken for mugs.
"Now, I am not saying that Sir Keir Starmer and Labour have all of the answers either but can anyone seriously tell me they would do a worse job than the current lot that are in power? Change is badly needed at the top of society but I won't hold my breath.
"Thankfully, music, sport and live events are returning that will give us all an escape from the ineptitude of politics and the powers that be.
"We all need hope and that is why I cannot wait to take my new album on the road and play live music after so long without it."
---
Before releasing your own music, you were well known for performing for Liverpool Football Club across the world at events such as the Champions League final. What does the football club mean to you and what are your memories of those events?
"The football club means everything to me and my family. My earliest memories are of my dad and my grandad showing me videos and DVDs of the history of the club when I was very young.
"To go from learning about the club at a young age to being taken to games and then going to games with my friends has been great over the years.
"Then, to go on and do some work for the club and meet the players and the manager has been great. It is certainly the next best thing that I could have done other than playing for the club.
"If you look at those years performing for Liverpool fans all over the world, if I compare it to the Beatles then those years were my Hamburg years.
"It gave me a great platform and enabled people to recognise me and get to know my music.
"I love Liverpool and performing for the fans. It has led to me being able to release my own music and be taken seriously in my own right rather than just being known as a mad Liverpool fan who sings nursery rhymes at grown men (laughs).
"I have arrived in the industry on my own two feet. It's been a mad ride with my debut album reaching the top ten in the UK.
"I want to build on that now and I feel like the luckiest lad in the world to have the opportunity to play music to thousands of people.
"My fans mean everything to me as all musicians are nothing without the people who make them into musicians. It means more than they'll ever know.
"This year, I will play in the arena in Liverpool which is a dream come true for me. I cannot wait to take the album on tour and play all over the UK. and Europe this year."
---
You mentioned meeting various Liverpool players and legends. Which moments stand out for you in particular?
"Performing for the club in America was unbelievable. To have the opportunity to sit down and have a pint with Jurgen Klopp and for him to tell me how much he appreciates what I have done for the club means so much to me.
"I'll be able to tell my grandkids that. I'll be that old bloke at the bus stop who tells the young kids passing that I once had a pint with Jurgen Klopp while they look on and nod uninterested (laughs).
"I am incredibly lucky to be able to do these things. I was in the right place at the right time and I would not have been able to do what I am doing today without the support of Liverpool and Boss Night.
"I am so proud of those memories and performing in Madrid at the Champions League final was another unbelievable moment. Those are memories that will last a lifetime."
---
Last but not least, what would the best possible next five years for Liverpool Football Club and Jamie Webster be?
"For Liverpool, I want to see us create a golden era like we did in the 70s and 80s. It would be amazing to see us dominate English football and Europe. What fan wouldn't want to see that?
"I would also like Jurgen Klopp to sign a contract extension and stay at the club for many more years.
"From a personal point of view, I want to continue to grow my music. I want to play big festivals and I want to grow and take my music around the world to new fans.
"I want to play arenas and stadiums across the country and have number one albums. I want to dream big because what is the point of life if you don't dream as big as you can?
"In my personal life, I also want to be married and have kids in the next five to ten years. I have been with my missus for five years and I am sure if I'm not engaged or married in the next five years, she'll kick me out and we don't want that to happen (laughs).
"In the future, I would love to take my little lad or lass to a game at Anfield.
"That's a great question. Wow. I've never been asked anything like that before. I actually like thinking about it all. The future is an exciting one for sure."