An interview with Patrice Evra, by Callum McFadden for WFi.
---
Despite being on the end of a defeat, how did it feel to return to Old Trafford for the Legends of the North game against Liverpool today?
"It's always full of mixed emotions. I am sad that we lost as I do not like losing any football match but, more importantly, I feel very happy to be back because you are always connected to this club. It is a big family and I feel blessed and grateful to be a part of this club.
"It was great to see the fans and the kids out supporting us today. They always cheer the team on no matter what.
"Playing for the Manchester United Foundation means so much to me too because it is important to raise money for such a good cause.
"Being back at Old Trafford is home for me. I am always at home on the pitch playing for this club."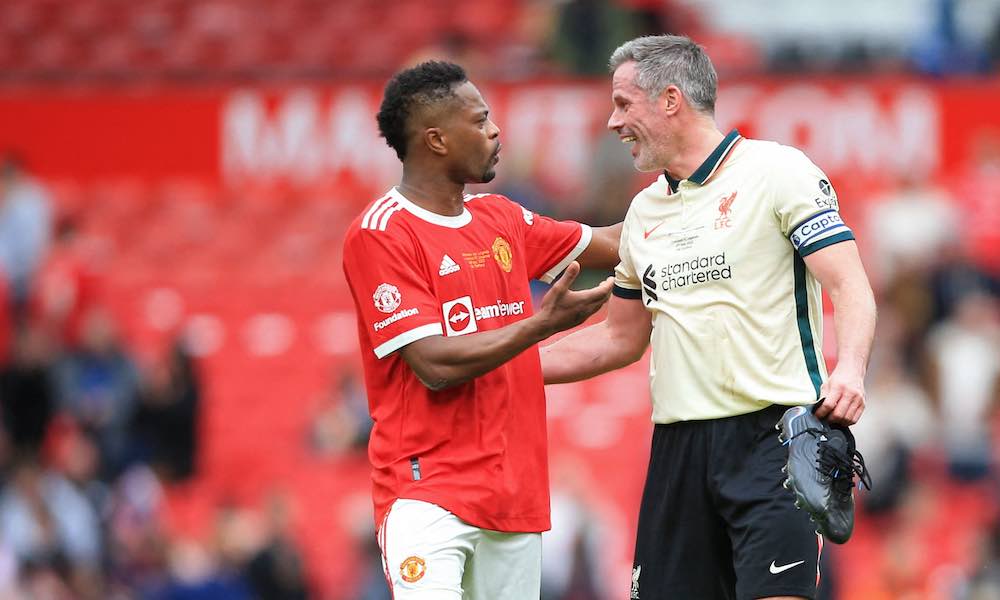 ---
How excited are you about the prospect of Erik ten Hag taking over as manager of Manchester United next season?
"I am not excited! I understand why fans get excited by a new manager but I do not want to be excited because of something like this.
"I want to be excited by Manchester United winning the league and the Champions League again. That has to be the aim for this club.
"That being said, Erik ten Hag has my full support. Any manager of Manchester United has my full support. You could put the Head Chef of the club in charge of the first team and even he would have my full support.
"This job is a big job and a big jump for him. I want to see a better structure at the club. I want Erik to be able to recruit the players that he wants to sign.
"There are a lot of players who are going to leave so we need new players to replace those who are going.
"We can't recruit players for the money who want to come and get paid well. They need to come for the badge and to be a part of rebuilding the club because the history of this club will never die.
"A big change is needed and it is a big, big job for anyone at this moment."
---
Finally, Patrice, how sad are you to see your friend Paul Pogba leave Manchester United following his comeback to the club for a world record fee in 2016? Do you think he'll shine at his next club?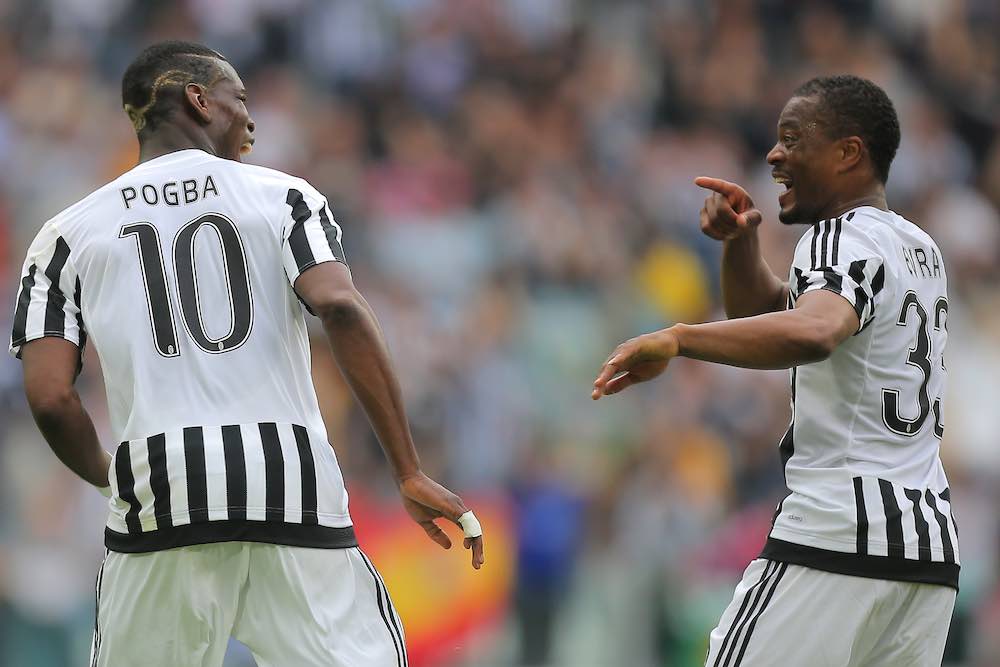 "I do not know if he will shine because I am no God. The future is not in my hands.
"However, I want to tell you about Paul. I am really disappointed by how it has gone at Manchester United.
"I feel that there has been too much negative energy surrounding him and the price tag did not help him.
"Some people were expecting Paul to score three goals per game because of the fee but you have to remember that he is a central midfielder.
"If you look at his stats, Paul had better stats playing for Juventus than he has playing for Manchester United. He was the best midfielder in the world at Juventus.
"However, at United, many from the outside have focused on his haircuts, his social media and I think the treatment of him has been unfair from the beginning.
"That being said, he also has to take some responsibility because he has not been as consistent as he would like to be. Then again, which player has been consistently good at United over the past five years?
"David De Gea? Even he has had difficult seasons.
"Paul has been a scapegoat for many years. The Josè Mourinho/Paul Pogba saga destroyed him.
"For example, there was a big league game against Liverpool and the media at the time focused more on Paul Pogba and Jose Mourinho than they did on Manchester United. They were portrayed as if they were bigger than the club.
"The discussions [following an open training session] of did Paul say good morning? Did he not say good morning? That was crazy. There was a lot of negativity.
"Now, I wish Paul good luck because United's history will never die and I hope that Paul can go on to shine at another club.
"It is also important to say that if he shines at another club then it is not as simple to say United must have been the problem because you can see that players fit better at certain clubs.
"The current example of that is Pierre-Emerick Aubameyang. He did not play his best at Arsenal this season while he was the captain but now he has gone to Barcelona and he is shining.
"Sometimes players just need a change and just have to go. After the negative energy of the last few years, it is time for Paul to move on."