Athletic standards have always been high. But it does seem that, at the moment, we're living through something of a golden age of sports performance. In the world of football, we're lucky to have a whole host of top-tier players achieving excellence, while there have also been some standout performances in other sports, too.
Karim Benzema
People who have been watching Benzema for years have always known how good he is. It's just that he was always in the shadow of Ronaldo, who was essentially the best player in the world during his time at Real Madrid.
With Ronaldo gone, Benzema has very much announced himself on the world's stage. Real Madrid's recent Champions League victory would not have been possible without Benzema's brilliance. He's 34 now, yet it feels like he's in the prime of his career. It'll be interesting to see what kind of magic he can pull out of the hat at the World Cup with France.
Sadio Mane
Salah gets the majority of the plaudits at Liverpool, but during last season's excellent campaign, it was arguably Mane who was Liverpool's best player. While he didn't get as many goals as Salah, his all-around performances were of a higher standard. Indeed, there was barely a game all season where he didn't deliver an eight or higher score out of ten.
His move to Bayern Munich will be a big blow to Liverpool, who will likely find it more difficult to replace Mane than they would like. Bayern Munich, on the other hand, will be getting a player who will surely lead them to domestic success and who might just make them a contender for the Champions League, too.
Kevin De Bruyne
Kevin De Bruyne is the best player in the Premier League, and there aren't too many people who would disagree with that assessment. In a side full of stars, he's the one who shines the brightest. He scores goals, dictates play, and poses an attacking threat virtually every time he gets the ball.
Plus, he knows how to bang in a world-class goal when his team needs it. He's currently one of the best players in the world, but the truth is that he's been in that bracket for several years now.
Erling Haaland
Haaland is a young player, but he's not one for the future. He's one for the now. He had a ridiculous goals-per-game ratio at Dortmund, and just nothing seems to faze him. He's a soccer player who is going straight to the top and will likely be there for many years to come.
His move to Manchester City could be the beginning of utter domestic domination for the Manchester team. How many goals will Haaland get at City? It's scary to think about.
Lionel Messi
Everyone was a little too eager to write Messi off as finished following his difficult first few months at PSG. OK, he's probably not one of the best performing stars, at least top ten, but let's remember that this is Lionel Messi that we're talking about. People are marginally dismissive of his recent campaign because they're dismissive of PSG in general. Well, let's remove them from the equation. Argentina are among the favourites to win the 2022 World Cup because of the quality of Messi's international performances. Wouldn't that be the perfect way for the best player of all time to bow out on the world's stage?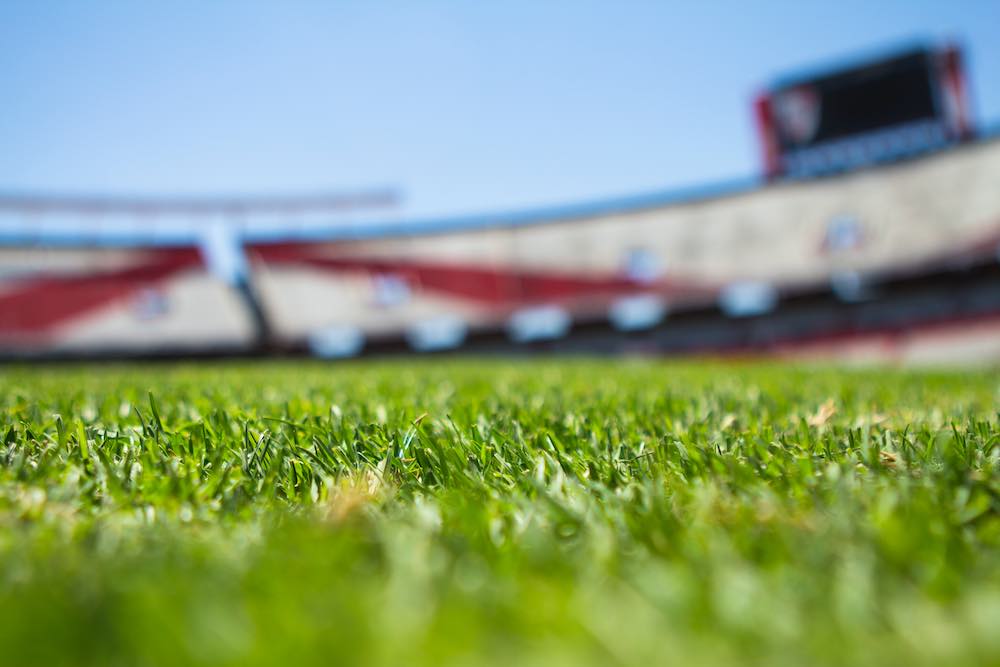 Josh Allen
It's not just football players who are achieving athletic excellence. There have also been some outstanding performances in other sports, including American football. Josh Allen, the Buffalo Bills quarterback, is having a terrific campaign. Indeed, things are going so well for the 26-year-old that he's the favourite to win the MVP award, even ahead of superstars Patrick Mahomes and Tom Brady. If the Bills can do slightly better than last year and reach the Super Bowl, it could be a standout season for a player who has been steadily improving and looks ready to hit the big time.
Stephen Curry
Even non-basketball fans will have heard of Stephen Curry. He's breaking records left, right, and centre in the NBA and has just completed what was one of the all-time great individual NBA seasons. He was the main reason why Golden State romped their way to their fourth NBA title in eight years.
For his heroic efforts, which included an average of 31.2 points in the finals, with 44% from distance, he was given the finals MVP. It was Stephen Curry's season, and there's no doubt about it.
Robert Lewandowski
Just how good is Robert Lewandowski? People who are wondering what Erling Haaland might produce in the future could well just look at the Poland international's career. It's a mystery why Bayern Munich were happy to get rid of a player that has given them so much.
Last year, he scored fifty goals in forty-six appearances. And that was no fluke: he's been scoring that many for years. You have to imagine that they were just looking for a change. In any case, the club that gets him can look forward to a sea of goals coming their way.
Kylian Mbappé
And finally, there's Mbappé. He's been around for so many years already that we tend to forget how young he is. He's only 23, yet he already has 88 league goals in 100 league games for PSG.
Likewise, he could have gone to Real Madrid this year, but PSG were more than happy to make him one of the world's highest-paid players because they know how much he brings to the team.
He'll make it to Madrid at some stage, but for now, he'll continue doing what he's always done: scoring goals and winning games for PSG.