Ahead of River Plate vs Flamengo in the 2019 Copa Libertadores final, WFi's Tom Nash took a look at some previous clashes between Argentinian and Brazilian sides in South American club football's biggest game.
1963 – Santos 5, Boca Juniors 3
Back in the early days, Copa Libertadores finals were decided over two legs and by a simple points system- two for a win, one for a draw. The use of aggregate scores only came in much later.
Fortunately for Santos they won both legs of this tie. A 3-2 win in Brazil was followed up with a 2-1 win in Buenos Aires- an 82nd minute goal from Pelé sealed the team's second Libertadores triumph in a row.
No other Brazilian would win back-to-back Libertadores for another 30 years, and Boca would have to wait another 14 years to get their hands on the giant trophy. Santos on the other hand, would not reign supreme for another half a century when they would have a young Neymar Jr in the team.
🔙🇧🇷 56 years ago today, @Pele's @SantosFC became #Libertadores champions at La Bombonera!

🔟 Pelé scored in the 2-1 win against @BocaJrsOficial to seal the title for the visitors! pic.twitter.com/YD6JzwpBHH

— CONMEBOL Libertadores (@TheLibertadores) September 11, 2019
1976 – Cruzeiro 3, River Plate 2
A 4-1 win for the home side in Brazil followed by a 2-1 victory for the Argentines in Buenos Aires meant the final was forced to a decider on neutral turf. Santiago was chosen as the venue.
Despite letting a 2-0 lead slip, Cruzeiro were able to get their name on the trophy after Joaozinho scored a heroic late goal in Chile.
River would get their revenge decades later by eliminating Cruzeiro on the way to glory in 2015 and en route to the final in 2019.
Final da Libertadores de 1976

Cruzeiro 4×1 River Plate – 1° jogo pic.twitter.com/LXiByOpjBj

— Cruzeiro Pictures (@cruzeiropics) November 20, 2019
2000 – Palmeiras 2, Boca Juniors 2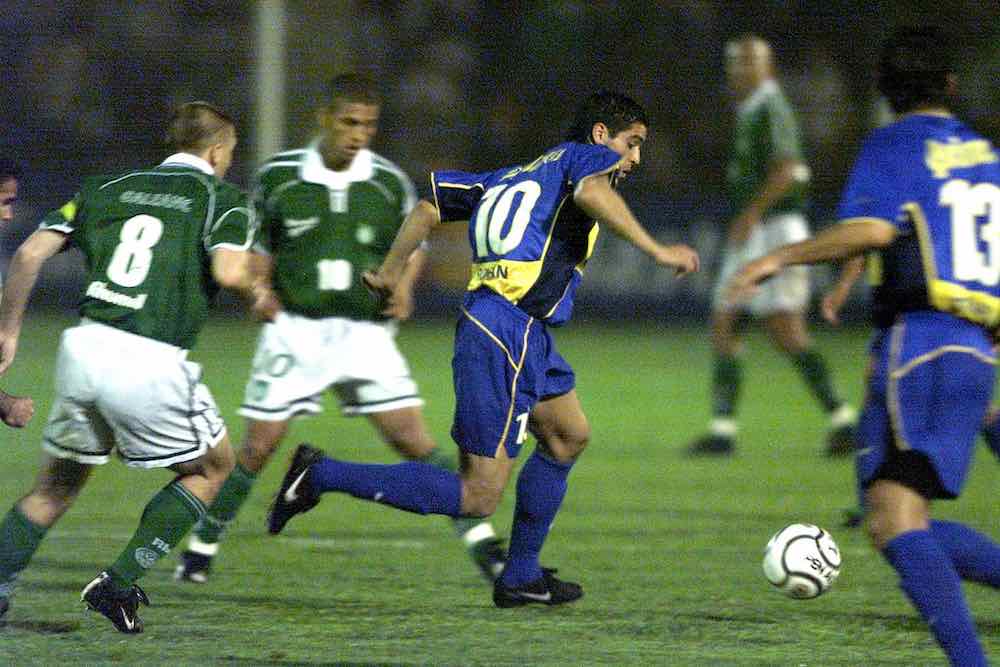 After both legs of this tense final ended level, penalties were needed in São Paulo to see if Palmeiras could retain their crown or Boca would end their 22-year wait for a third title.
Colombian goalkeeper Oscar Córdoba became a Boca icon by saving twice in a 4-2 shoutout win, and the legendary reign of Carlos Bianchi at La Bombonera had its first of three Libertadores.
A young playmaker called Juan Roman Riquelme caught the eye of many viewers in that match.
🇦🇷 Today, 1⃣9⃣ years ago, @BocaJrsOficial won the 2⃣0⃣0⃣0⃣ #Libertadores title!

🏆🏆🏆 The side beat @Palmeiras 4-2 on penalties with Óscar Córdoba the hero of the day! pic.twitter.com/5oLOZbbGzc

— CONMEBOL Libertadores (@TheLibertadores) June 21, 2019
2009 – Cruzeiro 1, Estudiantes La Plata 2
After drawing 0-0 on a freezing winter night in Argentina, Cruzeiro looked to be on course for a third crown after going 1-0 up in Belo Horizonte.
Their destiny would be very different however.
Gaston Fernandez equalised, and Mauro Boselli scored a memorable winner in the Mineirão as Juan Sebastian Verón captained the Argentine side to their fourth continental title.
It turned out not to be the most important final in manager Alejandro Sabella's career either, as he led Argentina to the 2014 World Cup final in Brazil only to be denied by Germany.
🔙🇦🇷 A very special day! 1⃣0⃣ years ago today, @EdelpOficial won the 2⃣0⃣0⃣9⃣ #Libertadores title!

🔥 In Brazil, they beat @Cruzeiro 2-1 to lift their fourth trophy!pic.twitter.com/tigV2IPype

— CONMEBOL Libertadores (@TheLibertadores) July 15, 2019
2012 – Corinthians 3, Boca Juniors 1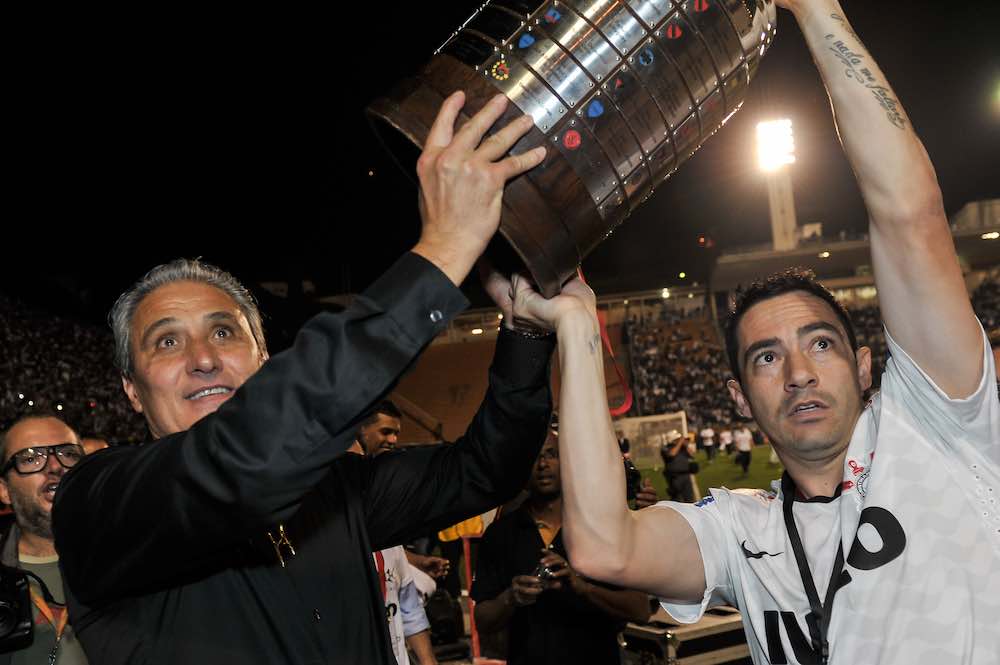 This year saw Boca return to the final for the sixth time in 13 years. Sadly for them, they would not hold fond memories of this particular tie.
Over 50 years of Copa Libertadores football had been played by this point and one strange anomaly stood out. Corinthians, arguably the second most popular team on the continent, had still not won the trophy.
This was their golden year and they finally got that monkey off their back as current Brazil manager Tite led them to a 2-0 win in São Paulo after the 1-1 draw in La Boca.
The Timão don't have as many Copas as neighbours São Paulo or Santos but they did finally banish the taunts about not having their name engraved on the famous trophy.
⚪⚫🥳 Relive that 2012 #Libertadores triumph for @Corinthians on the day the club celebrates 109 years! pic.twitter.com/jlN3qRKvOl

— CONMEBOL Libertadores (@TheLibertadores) September 1, 2019
Saturday's final will be the fifteenth to pit a Brazilian club with an Argentine one. So far the Argentines are 9-5 up, and the last one was Lanus' defeat to Grêmio in 2017.