By Jerry Mancini.
This past summer, Sampdoria president Massimo Ferrero elected to hire Eusebio Di Francesco as Marco Giampaolo's replacement after Giampaolo left to join AC Milan as their new manager.
Although Di Francesco enjoyed some success with Roma, leading the Giallorossi to a semi-final in the Champions League and boasting a record of 46 wins, 18 draws, and 23 loses with the club, the same couldn't be said of his time coaching Sampdoria.
Upon arriving, it was expected that the ex-Roma coach would integrate attack-minded tactics to Sampdoria and progress the ball quickly when they had possession. Unfortunately, his coaching style was never fully implemented and, in his short time with the club, the team looked very disorganized and seemed to lack a game plan.
A poor defence led the club to concede 16 goals in their first seven matches. Although Di Francesco signed a three-year deal in the summer, Ferrero decided to fire him after their loss to Hellas Verona.
The signing was a mistake made by the club and left them sitting in last place in the Serie A standings at that time.
This was a very disappointing result for a club that has a lot of history and finished in 9th place last season behind teams such as Lazio and Torino. The club appointed Claudio Ranieri to replace Di Francesco — the same person who replaced him last season when he was fired by Roma.
A coincidence or maybe just luck, but in Ranieri's short time with Roma last year, he salvaged a season which looked to be very bad.
He had them in contention for a Champions League spot until the very last week of the season, yet had to settle for the Europa League which was still something to be satisfied with.
Ranieri has been given a more difficult task of coaching Sampdoria, but he has done a really good job so far. The club turned a poor start around with three wins, three draws and five losses.
In the eleven games in which they have won and drawn, they played against teams such as Roma, Atalanta and Udinese. The team now find themselves out of the relegation zone and sitting in 17th place, just one point above Brescia.
After their comeback win against Genoa, Ranieri stated: "When I arrived, Sampdoria had conceded a lot of goals. I'm used to setting up teams so they're solid, don't lose often and that can help increase confidence."
In the eleven matches he has managed Sampdoria this season, the club has conceded only eleven goals — a major improvement compared to their short stint under Di Francesco.
Ranieri implemented important aspects to Sampdoria's game which were missing in their first seven matches: the basic fundamentals and being more organized on the field. Their effort has improved and when defending and they know where they need to be positionally when they don't have the ball.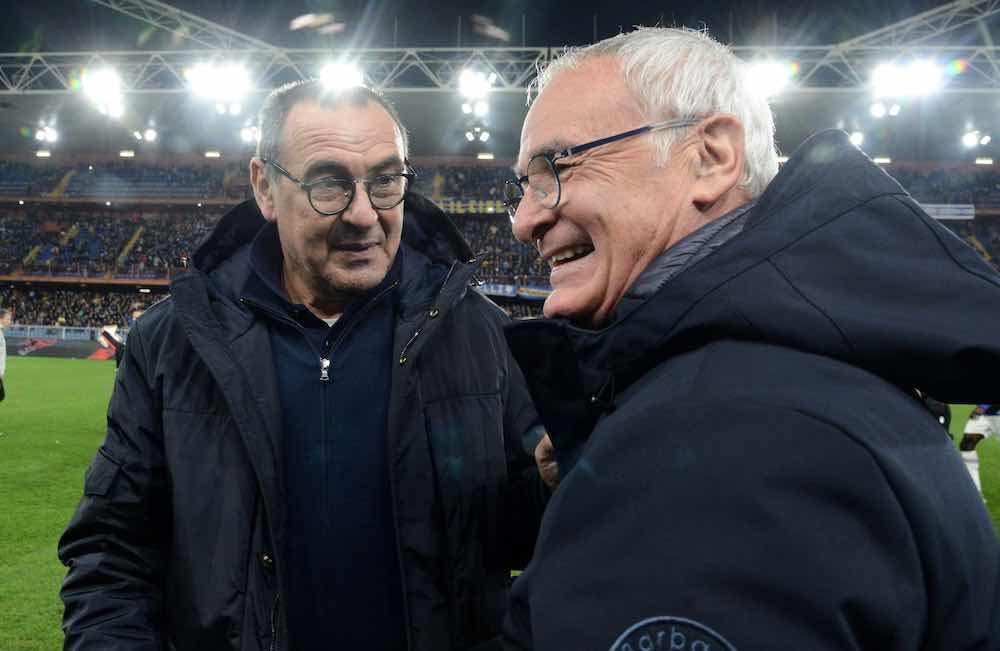 After their fifth match this season Jakob Jantko had praise for the new manager.
"With Ranieri, we have more faith, he is a great person and a very good coach." the 23-year-old told Sky Italia.
"You can see the serenity on the pitch, we have strung together three useful results."
Ranieri has always been able to get the most out of his players as he's been able to motivate them while also alleviating any pressure.
His attitude around the locker room has always been great as he has a sense of humour and is composed and calm.
Most importantly, he has a winning mentality, as he has won in many different leagues and coached in different situations. Leicester City may be the greatest achievement of his career where he won the Premier League in 2016 against all the odds.
Aside from winning the Premier League, he has also won a Copa del Rey with Valencia and the Coppa Italia with Fiorentina, among other achievements. While it's very unlikely that Sampdoria will win anything given their position in the standings, the Italian deserves praise considering that Ferrero didn't do much in the summer to improve this team.
He lost two players which were key last season for Sampdoria — Joachim Andersen and Dennis Praet. While they brought in goalkeeper Emil Audero and central midfielder Jakub Jankto, this is not enough to replace the talent that was lost.
Jeison Murillo came over on loan from Valencia and has been a disappointment as the centre back has looked out of position for most of the season.
Ranieri has done a great job with what he has been given and hopefully the manager will continue to achieve with Sampdoria.
It would be extremely disappointing to see Sampdoria relegated to Serie B as this team has a lot of history, prestige, and belongs in Serie A.
One thing is certain, in Ranieri the Blucerchiati found the right person at just the right time before the situation became worse.