+18, New UK and Ireland customers only, begambleaware.org, T&Cs apply.
By Lee Scott.
With the level and depth of football coverage at almost all levels today, it is very difficult for a player to emerge that is genuinely unknown.
Before the advent of social media you could still watch major competitions like the Champions League or the World Cup with the hope of spotting a talented young player that could become the next big thing.
Those days, however, are seemingly over.
The tendency in football is for players to undergo the majority of their development at a young age. If players are to meet their potential ceiling then that will become evident before they reach the age of 21.
If a player reaches that age and has not become established as a first-team player, then the common belief is that they will not reach that level.
Every so often, however, a player undergoes a period of development in their latter years and begins to move past the standard they may have been previously graded by scouts or others within recruitment departments.
With all of that said, however, the rise and development of the French midfielder Teji Savanier still caught all of us by surprise.
Use your football knowledge to make bets on the football stock market – Football Index
Savanier is now 28 years old, and his career has come full circle. He started in the Montpellier youth system but never made the breakthrough at first-team level. Instead, he took a step down to AC Arles.
After making 113 appearances in the lower leagues, Savanier attracted the interest of some bigger teams and in 2015 he made the move to Nimes on a free transfer. Whilst at Arles, Savanier showed some glimpses of what was to come and finished his time at the club with eight goals and ten assists.
At Nimes, however, Savanier exploded onto the scene, and in over 129 appearances he contributed twenty-two goals and forty-four assists, emerging as one of the most creative players in French football.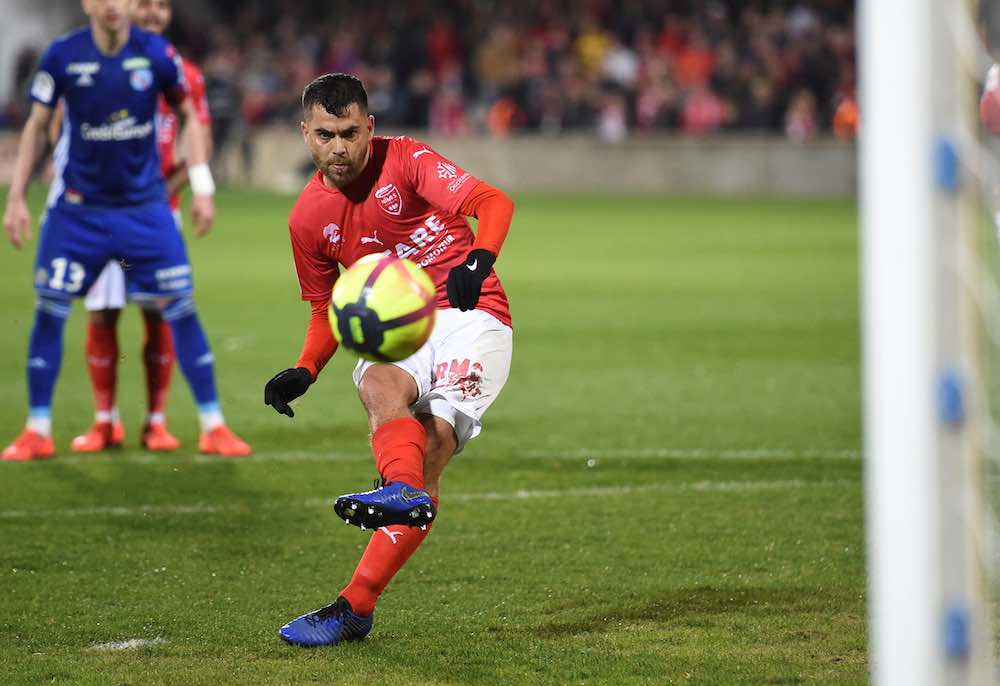 In 2019, we saw Savanier return to Montpellier for a fee reported to be in the region of £8.5m, a large price for the club to pay to take a player back that they had previously released for free.
Savanier plays either as a No. 6 or No. 8. With Montpellier favouring systems this season with three at the back, we have most often seen him operating as one of the two pivot midfielders in a 3-4-1-2 system.
The French midfielder is at his best in possession with the ability to drive his team forward either through running with the ball or playing forwards.
Savanier has been described by some as an 'all-action' midfielder but in truth this does not do justice to his style of play. He is combative out of possession and famously had an altercation with Kylian Mbappe during a match between Montpellier and Paris St-Germain, but his willingness to work out of possession makes him a key part of his side's defensive gameplan.
Savanier can often be seen as the first player to make a pressing movement towards the opposition. He uses angles well when approaching and engaging with the ball carrier, and is often responsible for forcing the opposition to play into areas that are less dangerous for his side.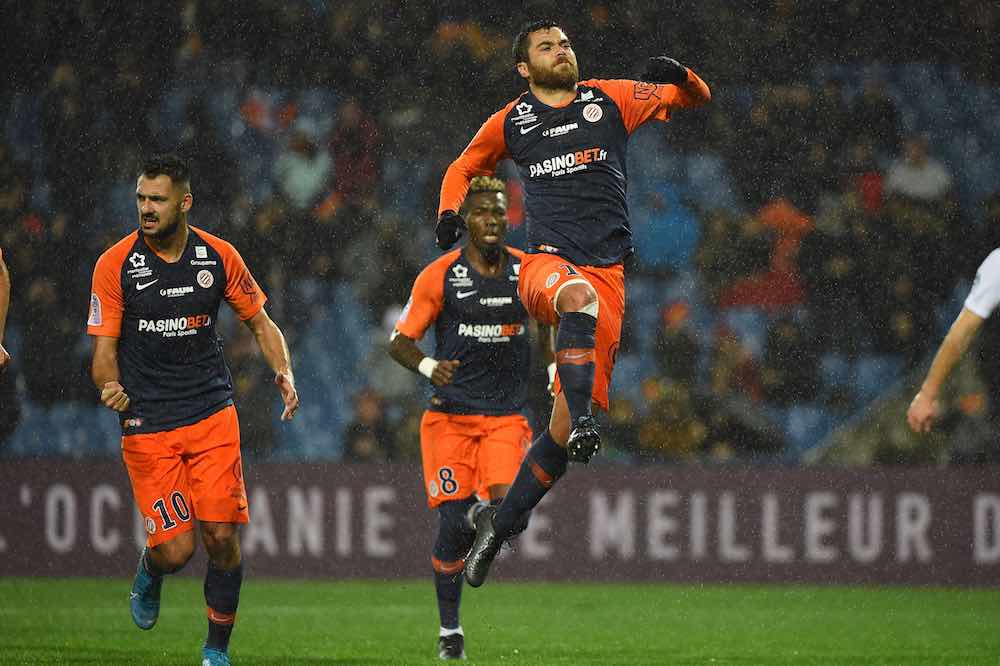 This combative nature is also evident when Savanier has possession of the ball, and he has a tendency to always try to play forward, allowing his team to advance towards the opposition goal.
He likes to drop into deeper areas to accept possession in the build-up phase before turning and playing forwards.
Savanier has emerged as the key player in this regard for Montpellier, and can often be marked closely by the opposition. Such is his ability to read the game and identify space, however, he often manages to get free of his marker to receive the ball and then move forward as before.
So far this season Savanier has played 1604 minutes for Montpellier and his importance to the team in possession is evident in the data. So far we have seen him averaging 9.26 progressive passes per 90 minutes, along with 9.76 passes to the final third per 90 with a success rate of 67.82%. He is also very strong when carrying the ball, with 4.04 dribbles per 90 minutes and 1.51 progressive runs per 90.
At this stage in his career it feels unlikely that Savanier has a big move left to make. He is of Romani descent and still lives in the same area of Montpellier where he grew up, where he is surrounded by extended family and friends.
He is not a player who is likely to move to other European leagues although there has been interest previously from clubs in the English Premier League. He does not fit the profile expected of new signings at PSG and the likes of Lyon and Lille are more likely to prefer younger players with resale value.
One club where Savanier could well fit perfectly would be Marseille where the passionate fan-base would take instantly to such a combative player.
For the moment, however, Savanier is settled and happy at Montpellier where his profile will no doubt continue to rise, and the club is more than happy to build a side around their midfield dynamo.
Buy shares in Teji Savanier on Football Index – bet on the football stock exchange