By Louis Smith.
The São Paulo region of Brazil is home to many traditional, renowned football clubs such Corinthians, Palmeiras, Santos, and São Paulo FC themselves, but the Brazilian championship could be about to see a new force in the state in the form of Red Bull Bragantino.
The original team from the Bragança Paulista municipality were Clube Atlético Bragantino. They formed in 1928 but didn't see any real success other than a 1990 state championship win and a second-place Serie A finish in 1991.
After that, things went downhill rapidly. In 1998 they were relegated to Serie B, and four years later they fell once again to Serie C.
They spent several years yoyoing between the second and third tiers of Brazilian football, but in April 2019, their fortunes began to change for the better.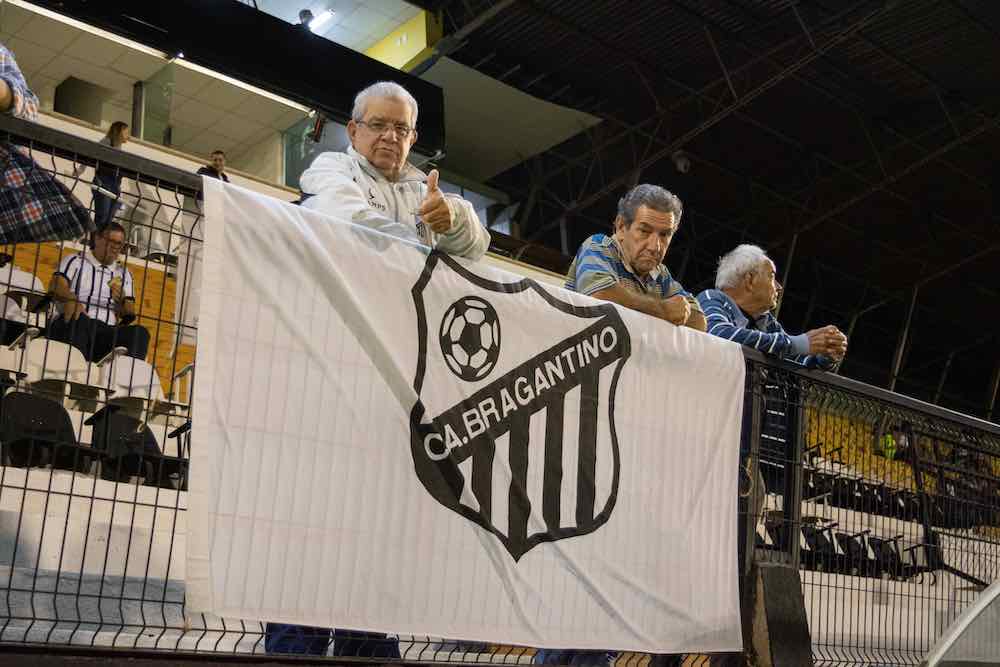 A failed plan by energy drinks company Red Bull to form a team in the country eventually led to a merger with Bragantino.
This gave Red Bull control over the club, and success came immediately as the club earned promotion to the top flight for the first time since being relegated in 1998.
Red Bull have been active in Brazilian football since 2007, when they formed Red Bull Brasil.
The initial plan was for Red Bull Brazil rise from the lower divisions, eventually helping them compete in Serie A, replicating the rise of RB Leipzig in Germany.
12 years into the plan, Red Bull Brazil found themselves in the fourth tier, the lowest tier of national football in the country, and the owners decided to change tack.
Bragantino were based in the same state as Red Bull Brazil, and had just earned promotion from Serie C. They were preparing for the 2019 Serie B campaign when Red Bull saw a chance to fast-track themselves to Serie A by merging with a club which was already on the way there.
In return, this gave Bragantino a healthy cash boost and saw them inherit several players from Red Bull Brazil, allowing them to assemble a squad capable of achieving promotion — something they did with ease as they clinched the title by six points.
Between the sticks they boasted experienced goalkeeper, Júlio César, who has won several trophies throughout his career including the Brasilerão twice, and the Copa Libertadores. He captained the new-look Bragantino, helping his side keep 17 clean sheets, conceding just 26 goals.
A mixture of youth and experience at the back, in the shape of Leo Ortiz and Ligger, worked a treat as Bragantino finished the season with the best defence in the league conceding just 27 goals, two fewer than their nearest challengers, Sport Recife.
In several cases, a strong defence can mean a lack of attacking football, but this was certainly not the case for Toro Loko who were top scorers in the league by a country mile, scoring 64 goals in their 38 matches.
Ytalo, a man who has a Europa League goal to his name from his time at Macedonian side Vardar Skopje, was the club's top-scorer with 13 goals throughout the campaign.
Claudinho was Bragantino's most influential player, not only could he dazzle defenders with his dribbling and trickery, but he could also use he's eagle eyes to pick out a pass, creating 11 goals as well as scoring nine himself.
And it wasn't just attackers providing the goals. Aderlan lived up to modern-day full-back standards notching up seven assists, also contributing a goal.
The club are gearing up for the 2020 season where they'll no longer be known as Clube Atlético Bragantino. Red Bull have used their power to change the club's name to Red Bull Bragantino, also changing the club's shirt and badge to suit the company's branding.
This hasn't led to the death of Red Bull Brazil, though, who will take part in the São Paulo State Championships and act as a development club to the Serie A side.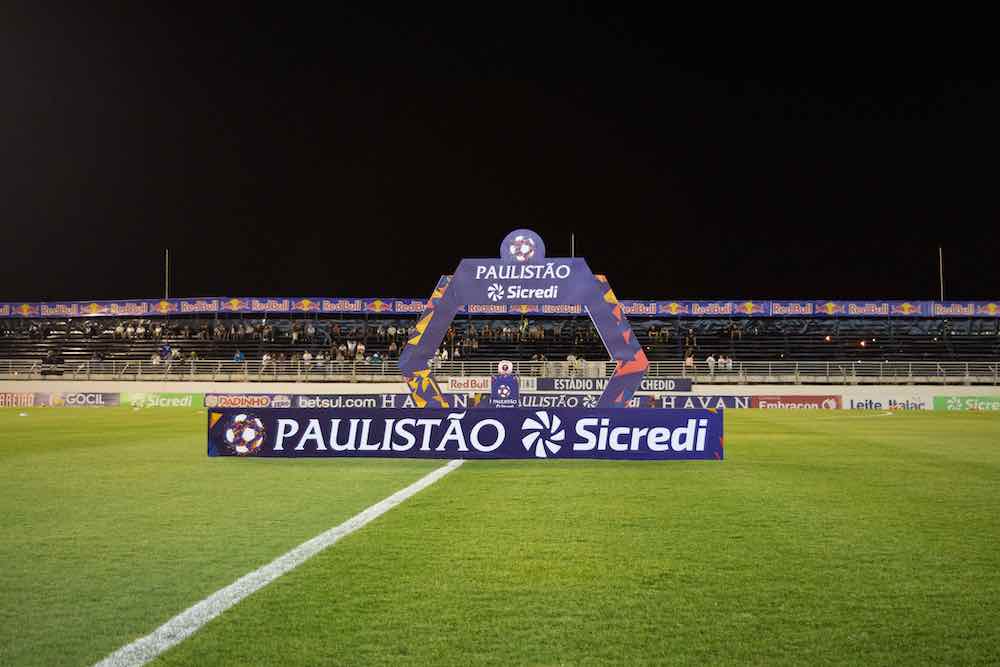 Although the Serie A 2020 season is yet to start, Bragantino have already shown signs that they are willing to challenge Brazil's traditional giants.
Despite the criticism Red Bull receive for stripping a club of its history in order to promote their business, you cannot argue with the way they run their clubs.
They bring in young players, develop them, and sell them off for profit if an offer comes in. Once a player has been sold they already have the next player in line ready to come through to the first team.
This is slowly taking place at Bragantino, who have already brought in seven players for a total fee of around £17m, and the players they have signed have an average age of 21.
Their top signing so far is 22-year-old Artur, who cost £5m from Palmeiras. Artur can play on the left or right-wing, and last season, whilst on loan at Bahia, scored seven goals and made three assists. Artur is one of three attacking players to join Bragantino in 2020.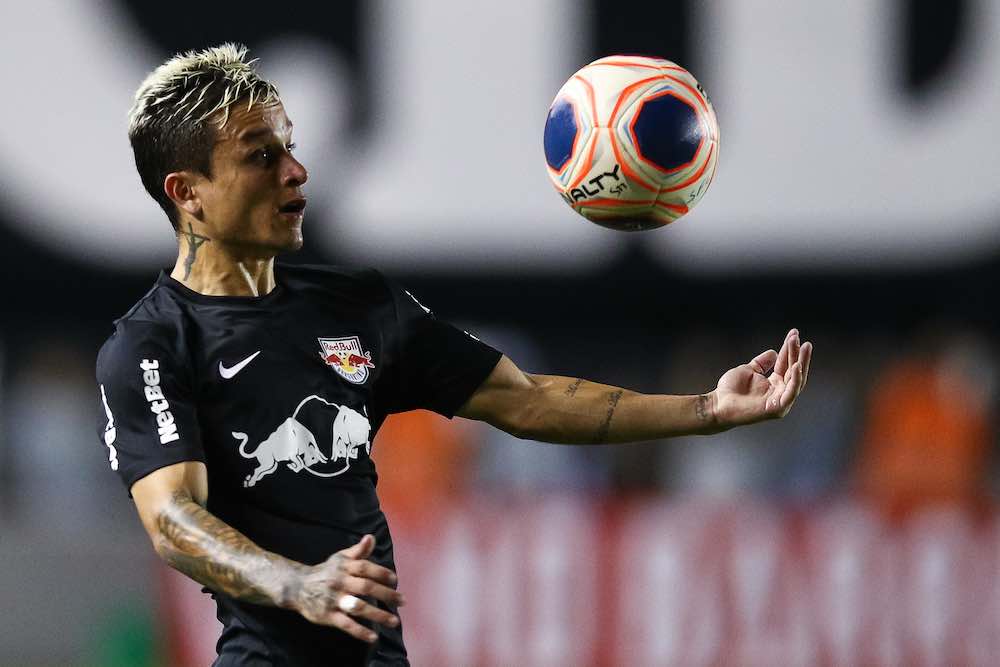 Another forward-thinking player, Thonny Anderson, comes in from Grêmio. He's another player who was on loan last season, at Athletico Paranaense, where he scored 11 goals in 36 appearances. Another positive is that, like Artur, he has a season of top division football under his belt, despite being just 22.
The third attacker added to their squad is Alerrandro. The 20-year-old has less first-team experience than Anderson and Artur, but does have something that they don't have — he's played in and scored in the Copa Libertadores, with Atlético Mineiro.
The youngest player Bragantino have brought in is 19-year-old Leonardo Realpe from Independiente del Valle, a club who know how to produce talent.
Realpe has little first-team action to his name, but he does have a Copa Sudamericana medal after featuring in one of Independiente del Valle's matches last season as they went on to lift the trophy in Asuncion. It will be interesting to see how Realpe develops at the club.
With last year's goalkeeper and captain Júlio César now aged 35, it was no surprise that Bragantino opted to spend £4.5m on a young goalkeeper — Brazil U23 international, Cleiton, who kept six clean sheets last season in the top flight for Atlético Mineiro.
With the shock relegation of Cruzeiro last season, some members of their squad were looking for a way out of the club and Bragantino capitalized, bringing in two faces from the Belo Horizonte club, Weverton and Fabricio Bruno. Both defenders will have been happy to get out of the current mess at Cruzeiro.
The majority of Red Bull owned clubs have gone on to enjoy success in their respective nations, and Red Bull Bragantino could be the latest example.