WFi's Jerry Mancini spoke to Paraguayan-American football journalist Roberto Rojas about the 2019/20 Serie A season.
They discussed which team, player and manager have impressed the most, and gave thoughts on whether the season should resume.
---
Heading into the 2019/20 Serie A season, what were your thoughts for the upcoming campaign before it began?
"It was always going to be an interesting season, based around who was able to stop this Juventus side that came into a new season with a new manager, Maurizio Sarri. After winning eight straight Scudettos, it would take a big task for anyone to stop them.
"Inter were able to get players such as Romelu Lukaku, and a manager like Antonio Conte, we knew that they were going to be in that fight for the Scudetto.
"You looked at other teams like, maybe Napoli with Carlo Ancelotti. But from my personal view, it was going to be tough for any teams to challenge in Serie A.
"I didn't expect it to be the season that it turned out to be, for good reasons and for bad reasons. I did not expect the season would turn out to be an exciting one. Probably one of the most exciting of all the top five leagues in Europe."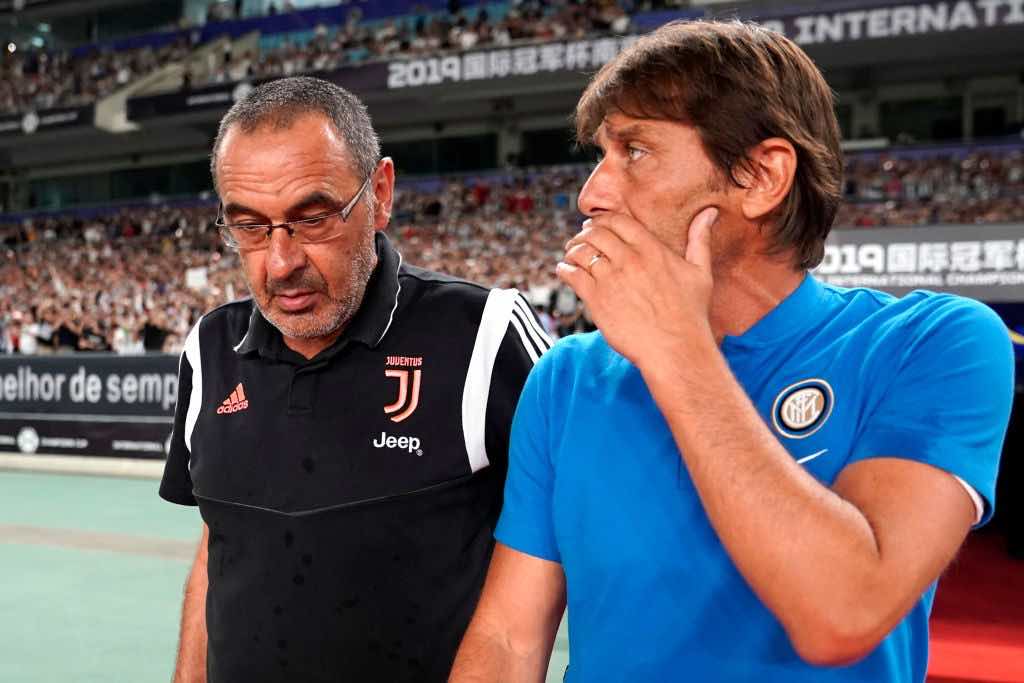 ---
What has stood out to you the most from this season compared to recent years?
"I want to start with the bad part. I think seeing the cases of racism all across the league is unfortunate and disgusting. That's one thing that I think stood out to me on a bad note.
"What really stood out in a positive way for me was Lazio's resurgence, and what a manager like Simone Inzaghi is doing with this team. A really talented team.
"This Lazio side has proven to be one of the most consistent sides in all of Italy. Ciro Immobile has obviously been in incredible form, with his 27 goals in Serie A. Players such as Luis Alberto and Sergej Milinkovic-Savic have been in great form, and other players have been so consistent, such as Joaquin Correa and Felipe Caicedo.
"They are really pushing the teams such as Juventus and Inter, at least for the better part of the Serie A season, even though it's far from over. They have really been a good side to watch and a good part of what the season has been able to offer.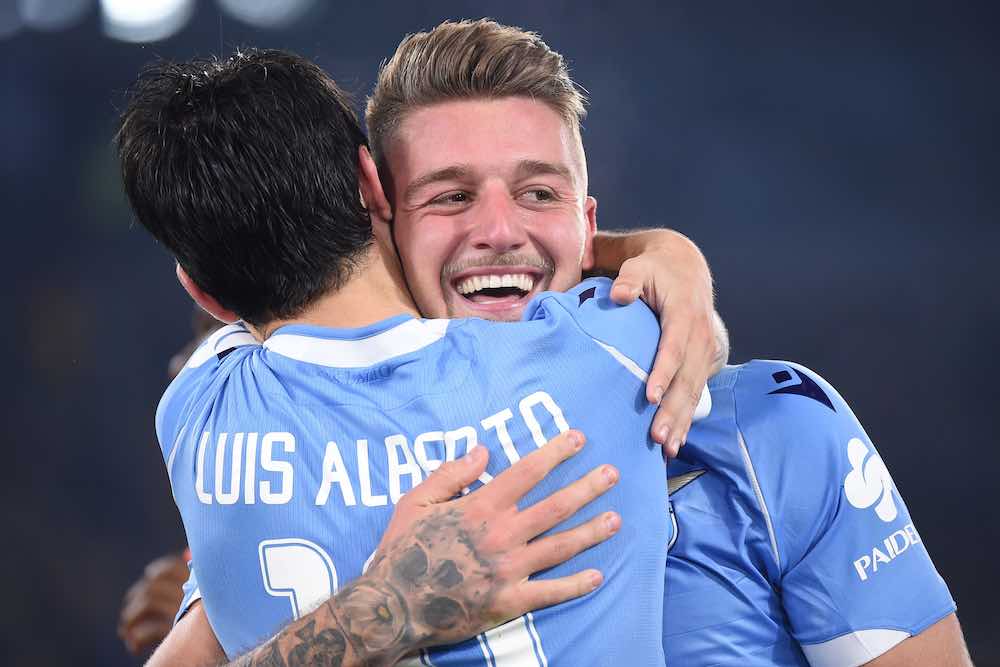 "Also, Atalanta. They were a really great side under [Gian Piero] Gasperini, who really has been able to show this attacking side that has been able to score on all levels. Be it from attacking players such as Luis Muriel, Duvan Zapata and Josip Ilicic, or looking at other players that have been influential such as Papu Gomez or Marten de Roon.
"They really are a fun team. They've scored the most goals of any Serie A side this season with 70 — and with what they have been able to show in the Champions League.
"They really have been a fun side to watch and are no pushover for any team. When you see the scorelines that they have produced, they scored seven against Lecce, they scored seven against Torino and scored five against AC Milan as well.
"They are a side that definitely know how to attack and definitely know how to score goals for fun. Them and Lazio have provided a big spark to this Serie A season."
---
Which player and team has impressed you the most this season?
"I'm going to go back and say Lazio. They are the ones who have impressed me so far because of their capabilities of pushing Juventus to the brink.
"I think the player that has impressed me the most is Ciro Immobile. I will admit here, I have probably been proven wrong. I value Immobile. I think he's a great player. I think he is fantastic at what he does at Lazio, but I didn't expect for him to hit these strides as he did in previous seasons.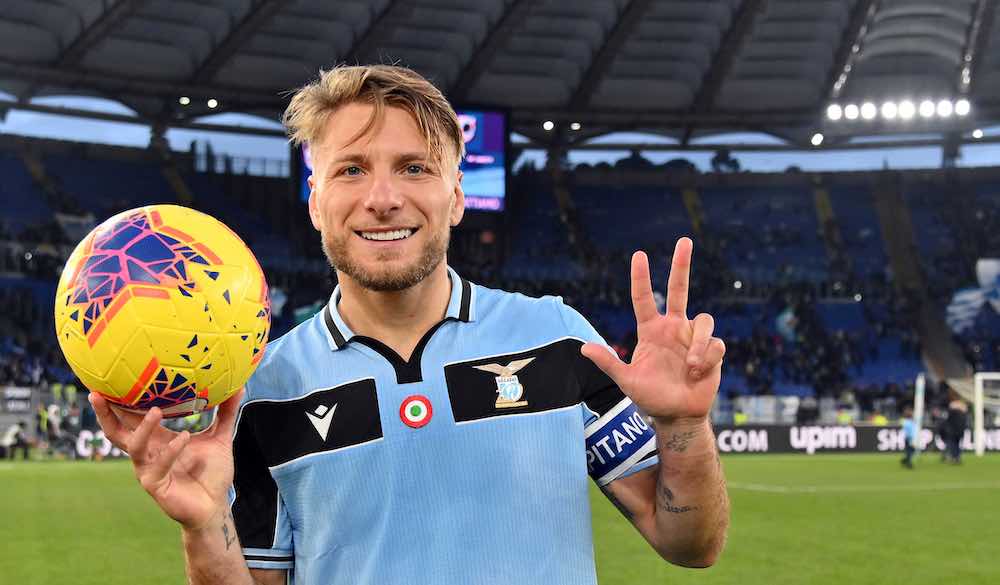 "He scored 29 goals one season but I think he's been flourishing incredibly. He's like a fine wine, you know, he's not the oldest player, he's only 30 but I think he's just a wonderful player. He's kind of that poacher, someone that's always there in the right time to score the vital goal and for him to score those 27 goals in 26 games I think is incredible.
"I think he's really proven to be one of the best players in all of Serie A and, because of the form that he's in, he is the Golden Boot leader at the moment across all the players.
"I think he's one of the best players in the world, and what he's proven to a lot of people, they really want to value him more deeply and if he's able to continue those strides for Italy in the upcoming Euros, that will eventually happen.
"That might change the perception of how vital he is as a player. If he's able to do what he's been doing at Lazio consistently at international level, I think he really will be a flourishing player and definitely one of the players to watch across the world after this season."
---
Do you believe Ciro Immobile would have surpassed Gonzalo Higuain's record of 36 goals had the season not been postponed?
"I think he would have passed it. Just because of the form that he's in. You go to a game and you're thinking to yourself he's not going to go through a match without scoring. Then he comes in and he scores. We've seen that against Inter when they were losing and it wasn't a last-minute goal but it was the 50th minute — for him to always be the in the right position and to a find way to score goals.
"Usually, when he has been scoring, it's not just one goal, they come in bunches. If he continues finding that form, I think he would have eventually broken that record.
"He's only off by nine goals and only had 12 games left, that's a lot of opportunities for him to be able to do that. I personally think he would have."
---
Who do you think has been the best manager in Serie A this season?
"Going back to Lazio, I think it has to be Simone Inzaghi. He's been incredibly consistent and one of the most underrated managers in all of world football.
"Gasperini is up there as well, but [Inzaghi] just because of the way he's been able to fight with this team and push Juventus to the brink to just one point with this really talented side.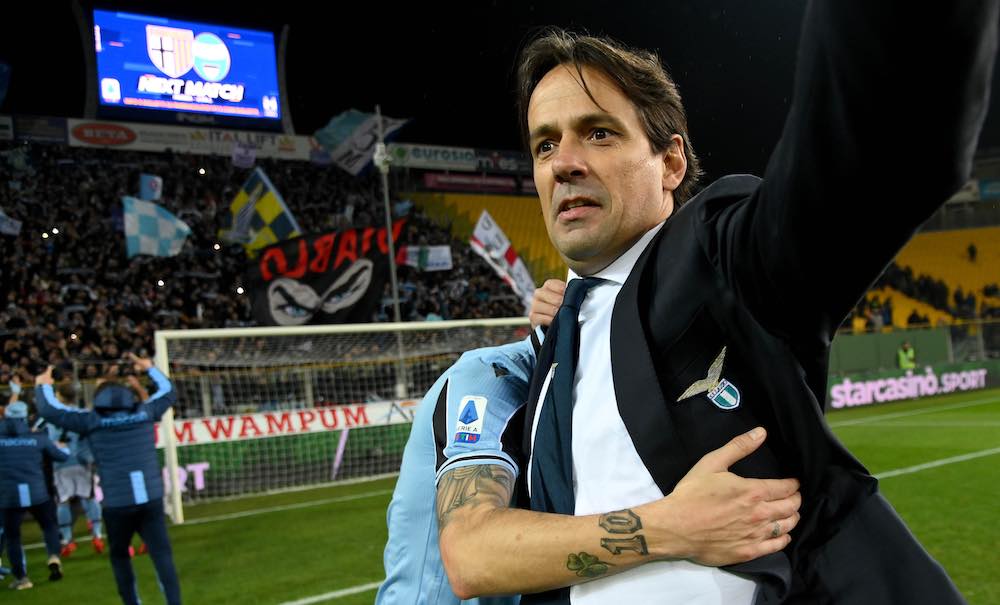 "To be fair, with all the advantages that Juventus have from an economical and talent perspective, you wouldn't think they would be in this big race with Lazio, and that's not to say that Lazio is not a good side because they are.
"They are a really great side. What Inzaghi has been able to do with this great team is wonderful. I think he's definitely earned his right and for me, he is the best manager in all of Serie A this season."
---
If the season is not to resume this year, how do you think they should go about deciding who qualifies for Champions League and Europa League, as well who is relegated and who wins the Scudetto?
"I think we have to keep it the way that it is. We would have to see Juventus win the Scudetto for the ninth straight time. We would see Lazio, Inter and Atalanta into the Champions League.
"We would see Roma and Napoli in the Europa League and then we see the relegation race. Thankfully, Genoa was able to be safe from there because they are level on points with Lecce. Lecce, Spal and Brescia [would] be relegated.
"In that situation, I would say its been long enough, these players have gone through so much this season, let's end the league there. But I would personally not want that to happen. I would want the season to end because I think it would be fair and yes, this is a weird scenario to be in!"