By Jerry Mancini.
Bayern Munich continued their Bundesliga dominance with a 4-2 win against Bayer Leverkusen, extending their winning streak to nine games. The Bavarians are proving impossible to defeat at this moment in time as they inch closer to their eighth consecutive Bundesliga title.
Kingsley Coman and Alphonso Davies showed great chemistry and link-up play down the left against a Leverkusen side whose countless mistakes made it easier for Bayern.
The loss proves to be costly as they failed to take advantage of Borussia Mönchengladbach's 1-0 loss against SC Freiburg.
Bayern are two wins from glory 🏆#BundesligaMD30 pic.twitter.com/06SEku1lX9

— Bundesliga English (@Bundesliga_EN) June 6, 2020
Bayern Munich Overcome Slow Start
Leverkusen began brightly, with Lucas Alario opening the scoring within the first ten minutes.  It was the start Peter Bosz had hoped for and his side also looked to limit Bayern's scoring opportunities by limiting their possession.
Near the half-hour mark, Leverkusen gifted an opportunity to Bayern as Moussa Diaby was dispossessed by Leon Goretzka in midfield before finding Coman on the left. This launched the quick counter-attack, and Coman finished expertly to equalise for the visitors.
This handed Bayern the initiative, and they went on to score three more, extending their lead to 4-1 with just over an hour gone.
The defending champions continue to impress under Hansi Flick. The win is their ninth straight, yet more impressively, they have won 15 of their last 16 games and now look on track to win their eighth straight Bundesliga title.
Bayern's last loss came on December 7 against Gladbach, who they will welcome to the Allianz Arena next weekend where they will be without Thomas Müller and Robert Lewandowski, who each picked up a yellow card and will serve a one-game suspension.
Davies & Coman Too Much For Bayer To Handle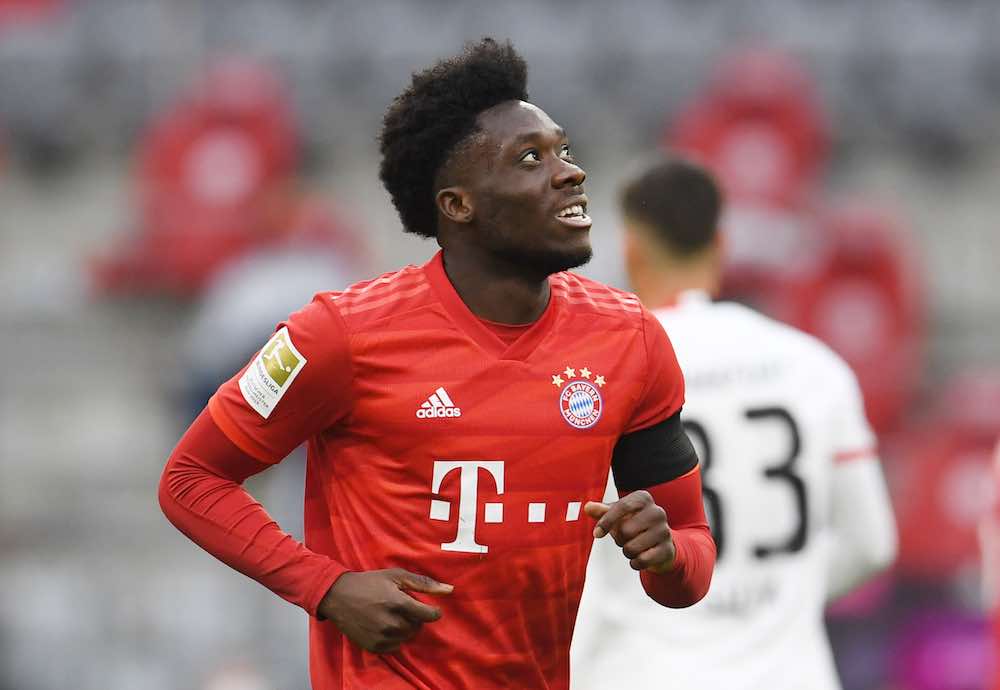 Davies and Coman created difficulties for Leverkusen throughout the match.
The Canadian left-back used his dribbling skills and quick movement to make it hard for the defence, and was fouled four times. Nadiem Amiri and Karim Bellarabi each received yellow cards and put themselves and their club in trouble with the second half still to be played.
Davies showed up well defensively in this match, too, making six tackles, two clearances and one blocked shot. His speed continues to be a big asset to the side, allowing him to either join on the attack or get back to cover in defence.
Coman enjoyed himself, too. While the Frenchman finished with one goal, he showed good creativity and awareness, completing three key passes, and was in a great position to counter-attack for his goal, creating space between him and the defender to receive a well-timed pass from Goretzka.
It was the combined play of Coman and Davies in the first half that created difficulties for Leverkusen's defence. On the counter-attack in possession, the two players showed great chemistry. They created space for give-and-go passes that led to scoring opportunities, or set pieces in dangerous areas due to being fouled.
While they didn't make any assists, their ability to understand and find each other in stride helped create opportunities and give the opposition one more thing, or two more things, to worry about.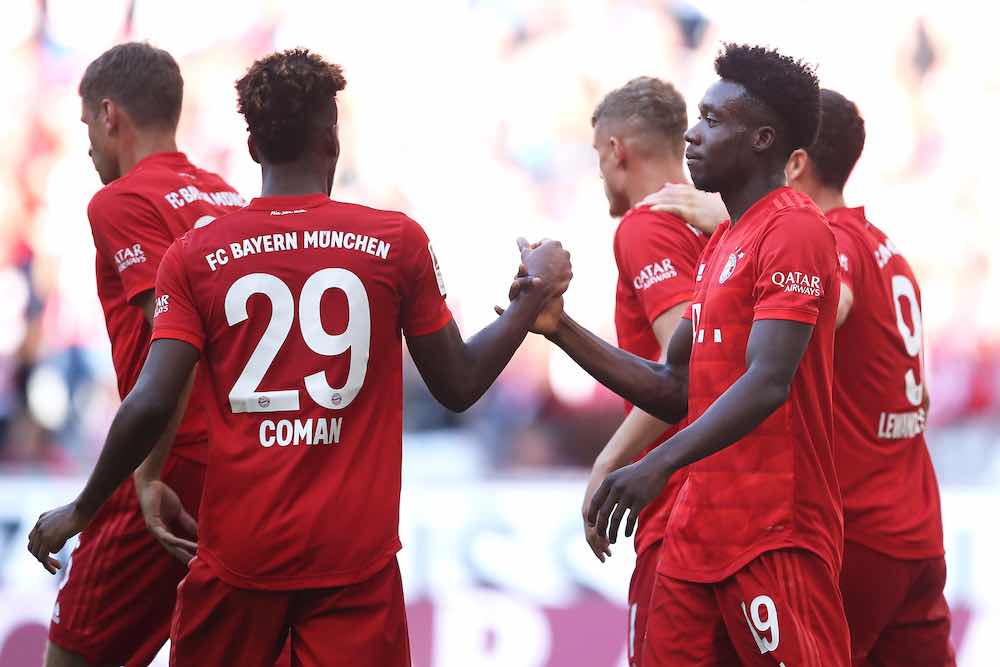 Leverkusen's Mistakes Cost Them Points
Leverkusen got the start they had hoped for, scoring the opening goal and grabbing the early momentum. Bosz's side looked good in the first 15 minutes as they limited Bayern's possession, and therefore their scoring opportunities. In the end, it was their own mistakes that cost them points in the race for a Champions League qualification spot.
On the first goal, Diaby was dispossessed by Goretzka having done a poor job of protecting the ball. The turnover led to Bayern's first goal of the game and shifted the momentum to the visitors.
The 22-year-old forward's performance will be one which he will want to forget as, on numerous occasions, he went for the shot instead of making the better choice of crossing the ball into the goal where his teammates were in open space.
Then, Lukáŝ Hrádecký failed to make a routine save which led to Bayern's second goal. Set pieces and counter attacks also hurt Leverkusen as they struggled to transition from attack to defence.
Any club who makes mistakes against a club such as Bayern are more than likely going to be punished, and that was very much the case here.